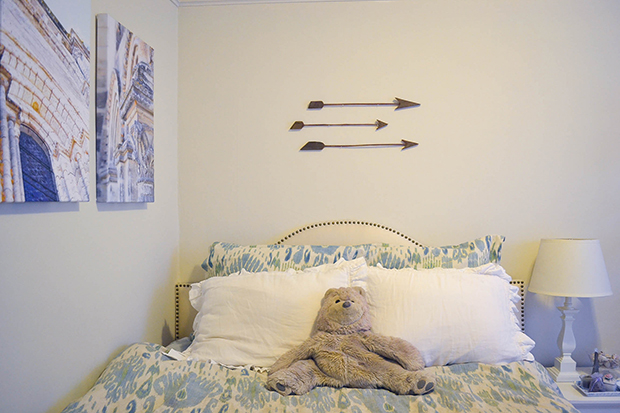 Since living by myself for the first time, decorating has been a fun but slow process. I've really taken my time in finding the right pieces, especially art for above the bed. I have so much regular art, like paintings and framed prints, but I wanted something that stood out a bit more and wasn't your typical rectangular shape. This weekend I stopped into one of my favorite little boutiques on Polk St. here in San Francisco called Picnic and stumbled upon these adorable wooden arrows. I love that each one is unique and there are so many possibilities with them. (I found similar ones on Etsy here, here, and here.)
For now, I decided they'd be perfect for above my bed. I just took a few white nails (so they'd blend into the wall) and hung them in a scattered formation. I think all I need now is something above my bedside table, what do you think?
Find more unique artwork for above the bed in my curated list on Etsy!