After rearranging my living room and adding a few extra touches to my kitchen, I'm on to my bedroom now. While I certainly don't have the budget to redo the whole thing (although I'd like to), I do plan on updating the things I can afford. The bedding, the throw pillows, the artwork, and some other touches here and there are all pieces of my bedroom decor that can be updated easily to create a whole new look and feel. Here's my inspiration below: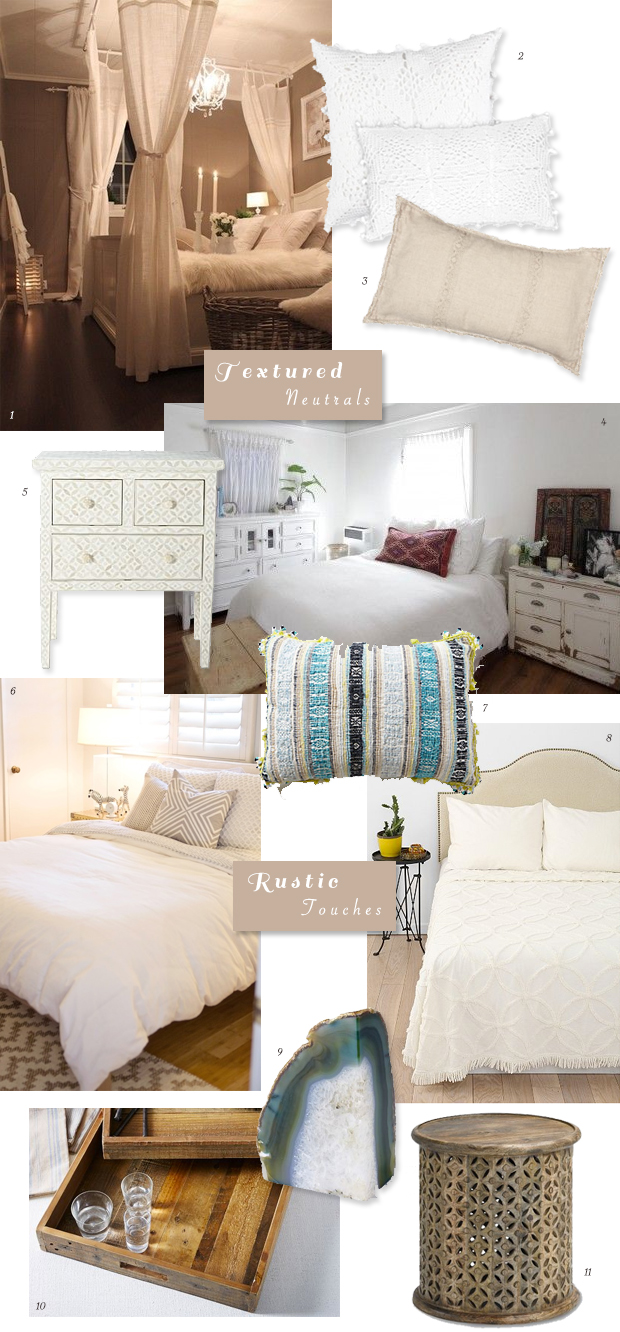 1 | 2 | 3 | 4 | 5 | 6 | 7 | 8 | 9 | 10 | 11
Currently, I have a pretty bold bedding set. It's a light bluish green ikat print (seen here). Although I've loved it for some time, I've always wanted my bedroom decor to have a bit more of a rustic & beachy feel. Textured white linens and pillows are the perfect way to create that beachy vibe. Plus they'll look great with my current headboard. I'm thinking of adding some pops of color with aztec prints or moroccan textiles, most likely with some throw pillows or a blanket. Right now, the room is a bit too white so I think I'll also swap out the side table for something wooden and rustic. What do you think about this new direction? Should I do it??