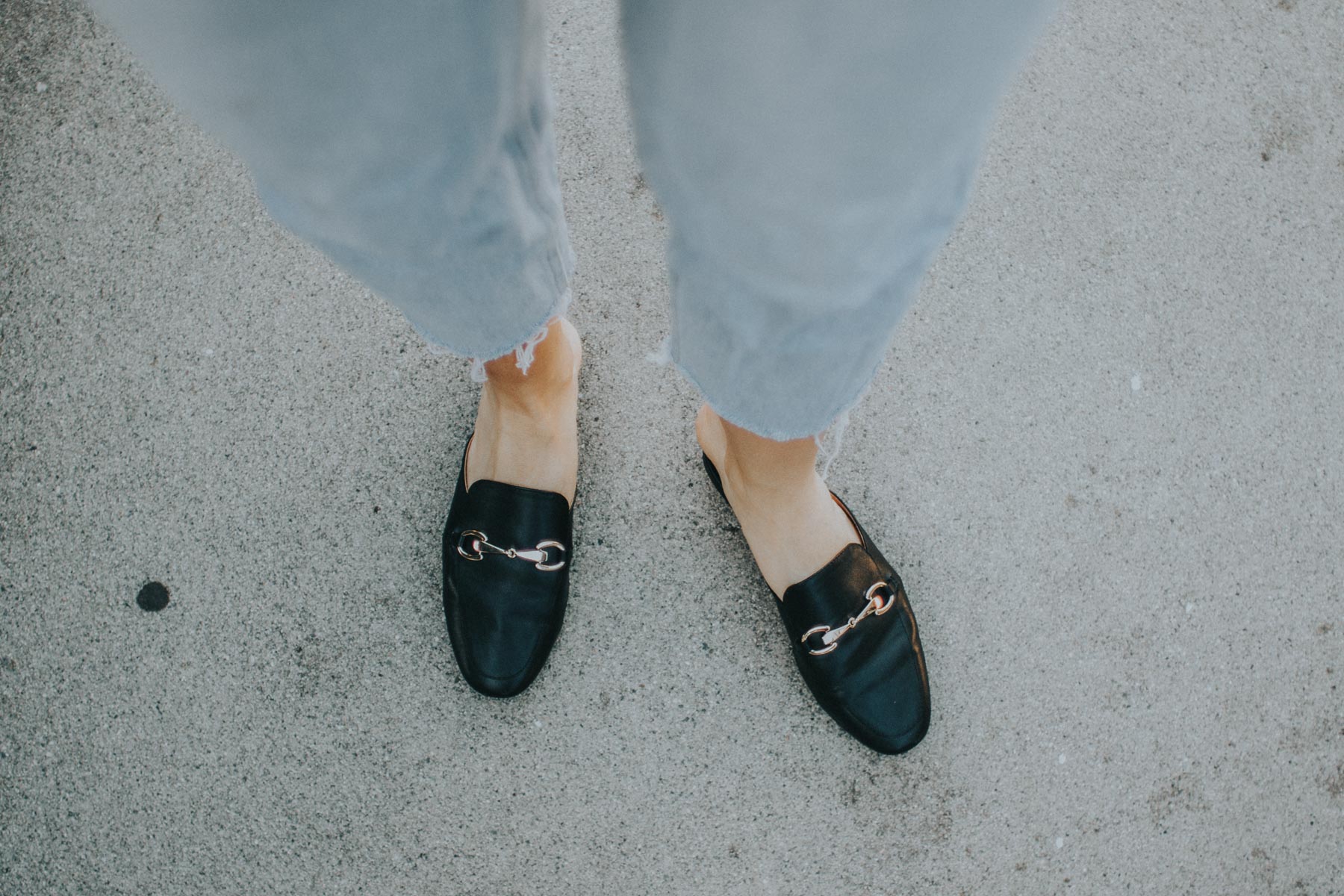 When it comes to shoes, I'm always looking for something both stylish & comfortable. I'm not huge on heels and I love something with an edge. If I can wear jeans and a t-shirt and let my shoes add the personality, then I'm a happy camper. For fall, I'm all about the loafers. They're comfortable and come in so many interesting silhouettes & textures, perfect for completing any look.
These velvet slides are on the top of my wishlist right now. That mauve color goes with everything. And you can never go wrong with Free People! I'm also loving these fun cutout loafers that remind me of Freda Salvador (but way more affordable). Loafers go great with just about any pair of denim. They're also a great work shoe to pair with cropped trousers. Take a look at some of my top picks under $100 below! Simply click to shop.
Photography by Kendall McLeod.