Fitness
Self Improvement
7 Ways to Motivate Yourself to Work Out
posted on January 13, 2014 | by Amanda Holstein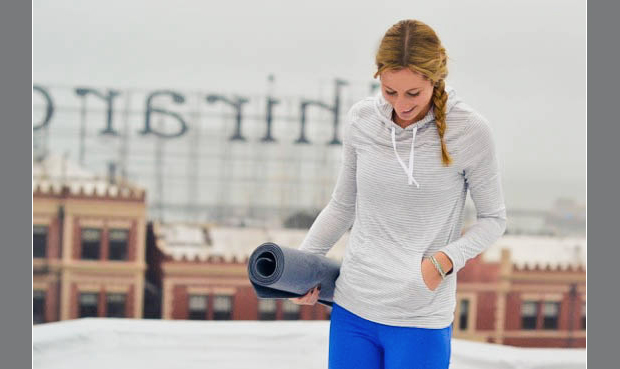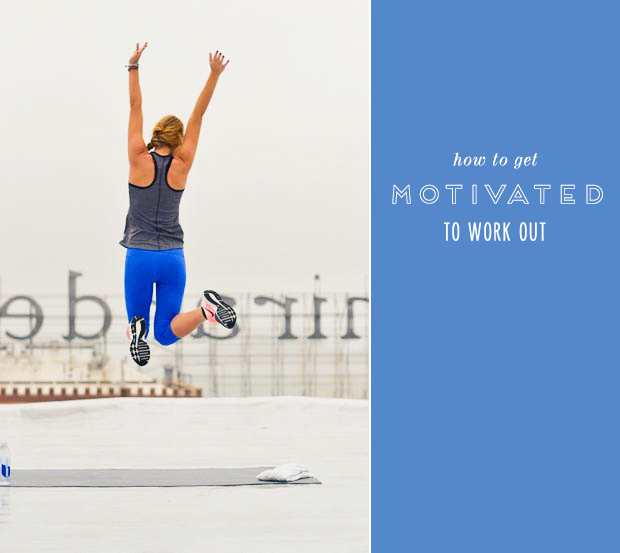 It's hard enough to find time to go to the gym, but finding work out motivation can sometimes be even more difficult. Now that the holidays are over, I'm sure you're all thinking it's time to get back in shape. But sometimes feeling like you have to do something just makes you not want to do it even more. So let's fix that, shall we? Here are 7 ways to motivate yourself to work out:
1. Create a pump up playlist
Music is key to my workout. If I can focus on the music, and not the fact that I'm gasping for air, it can be a great distraction. Plus, new songs are always something to look forward to. I like to create a playlist that mixes new songs with fun throwbacks (Mariah Carey, anyone?). Change up the playlist every few workouts as well so you don't get bored.
2. Get yourself some stylish work out gear
As stylish twenty-somethings, the straight up truth is that new clothes get us excited. It's okay, we can all admit it. So change up your work out gear and try fun colors, prints, and shapes. Most work out wear can be super expensive, which can make your options limited. A great option for shopping tons of work out clothes affordably is the always reliable Old Navy. The pants I'm wearing were only $18 and come in tons of fun colors. My tank also comes in other color options, and this hoodie is super soft and light – I'll definitely be wearing it outside of the gym as well.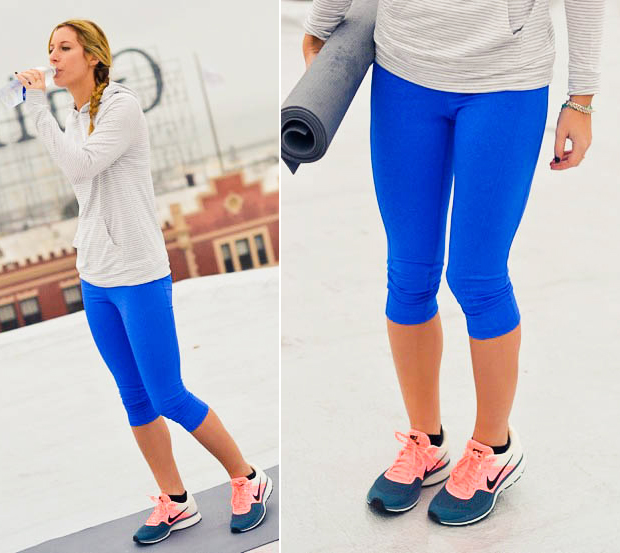 Nike Sneakers | Old Navy Pants | Old Navy Tank | Old Navy Hoodie
3. Go with a friend
Friends make everything more fun. Make your work out a time to catch up with a friend you haven't seen in a while or find a buddy who needs some motivation as well! Even if you aren't necessarily working out together, or you're doing different exercises at the gym, it definitely makes the experience more fun and less of a chore.
4. Choose a fun place to stretch
Once the work out is complete, look forward to stretching in an inspiring location. I love finishing my workout on top of my friend Ashley's roof. The view of the Ghiradelli sign and the ocean is so relaxing.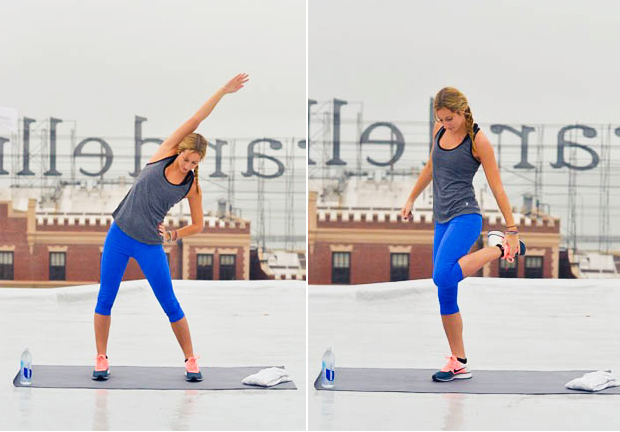 5. Try something new
Sometimes the reason I lose motivation to work out is because it gets boring. Browse the internet and find a fun new exercise to challenge yourself to do at the gym. Whether it's trying a new machine (like the stair-master, one of my all time faves) or a new ab routine, mixing up your work out can make it a lot more fun.
6. Rock a new hairstyle
If new clothes get you excited, I'm guessing new hairstyles do too. The gym is one of the few places you can mess around with a unique ponytail, bun, or braid and get away with it. Try a super high pony and braid it, try small braids going into a bun, or go for this casual side braid. There are so many options!
7. Reward yourself after
I'm always a believer in positive reinforcement. Whether it's rewarding yourself with a sweet treat, a stop into your favorite boutique, or a drink with the girls, having something to look forward after the gym can be super motivating.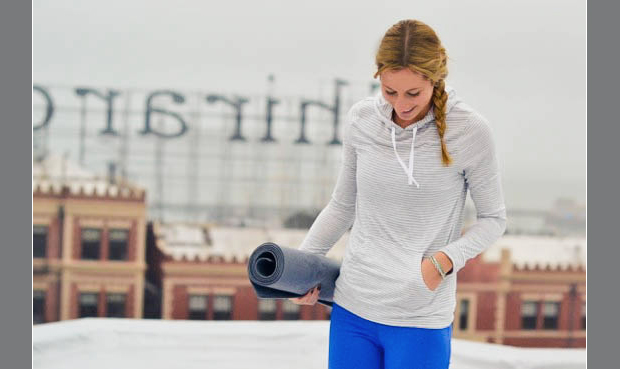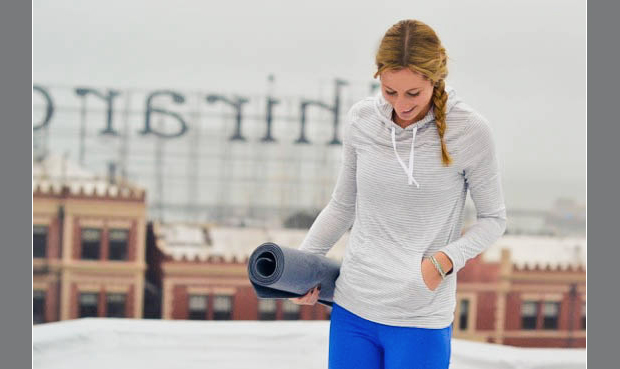 How do you motivate yourself to work out?
//
This post is sponsored by Old Navy.
Check out Old Navy's latest fashion lineup in store or online at oldnavy.com.