Editor's Picks
Back-to-School Survival Kit Giveaway!
posted on September 2, 2015 | by Amanda Holstein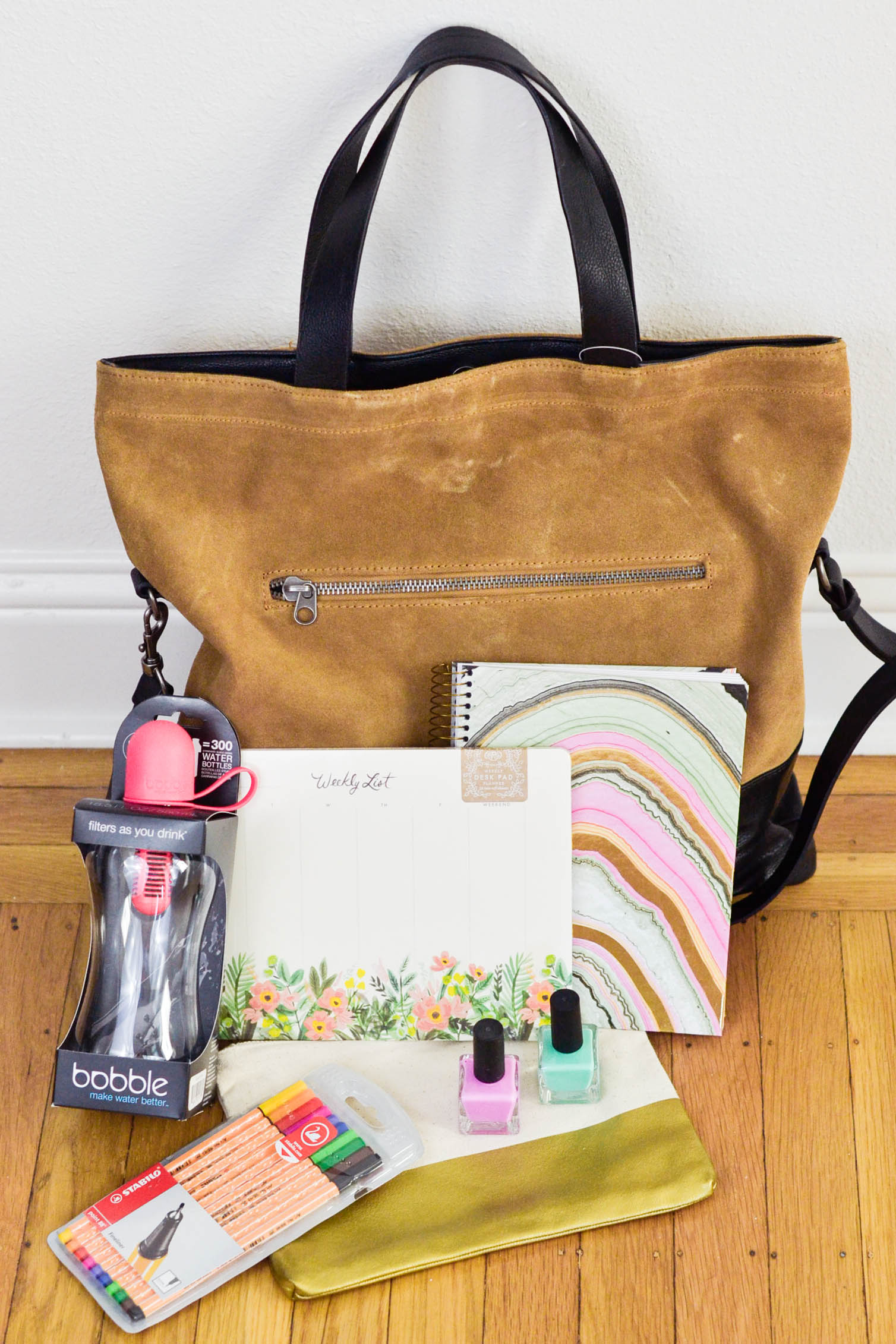 No matter what age you are, back-to-school season tends to create a rush of excitement (and sometimes nerves) for all of us. When I was still in school, shopping for new clothes and school supplies was more exciting to me than just about anything. And now, as a twenty-seven year old professional, shopping for new clothes and (office) supplies for the season still gets me more excited than it probably should. Strange, I know, but nothing beats opening up a pack of fresh new pens and writing that first to-do list on a brand new notebook. #NerdAlert
In honor of back-to-school season, I've teamed with up my go-to water bottle company Bobble
to give away 2 Back-to-School Survival Kits! The kits include a gorgeous tote bag, a Bobble Classic in hot pink,
accessories to get you organized, my favorite pens, and so much more. You could win ALL of this:

TO ENTER:
1. Follow Bobble on Facebook, Twitter & Instagram
2. Follow me on Facebook, Twitter & Instagram
3. Leave a comment to confirm your entry
Giveaway ends September 18, 2015. Good luck!