How to Make Your Coffee Routine Eco-Friendly
posted on January 29, 2021 | by Guest Writer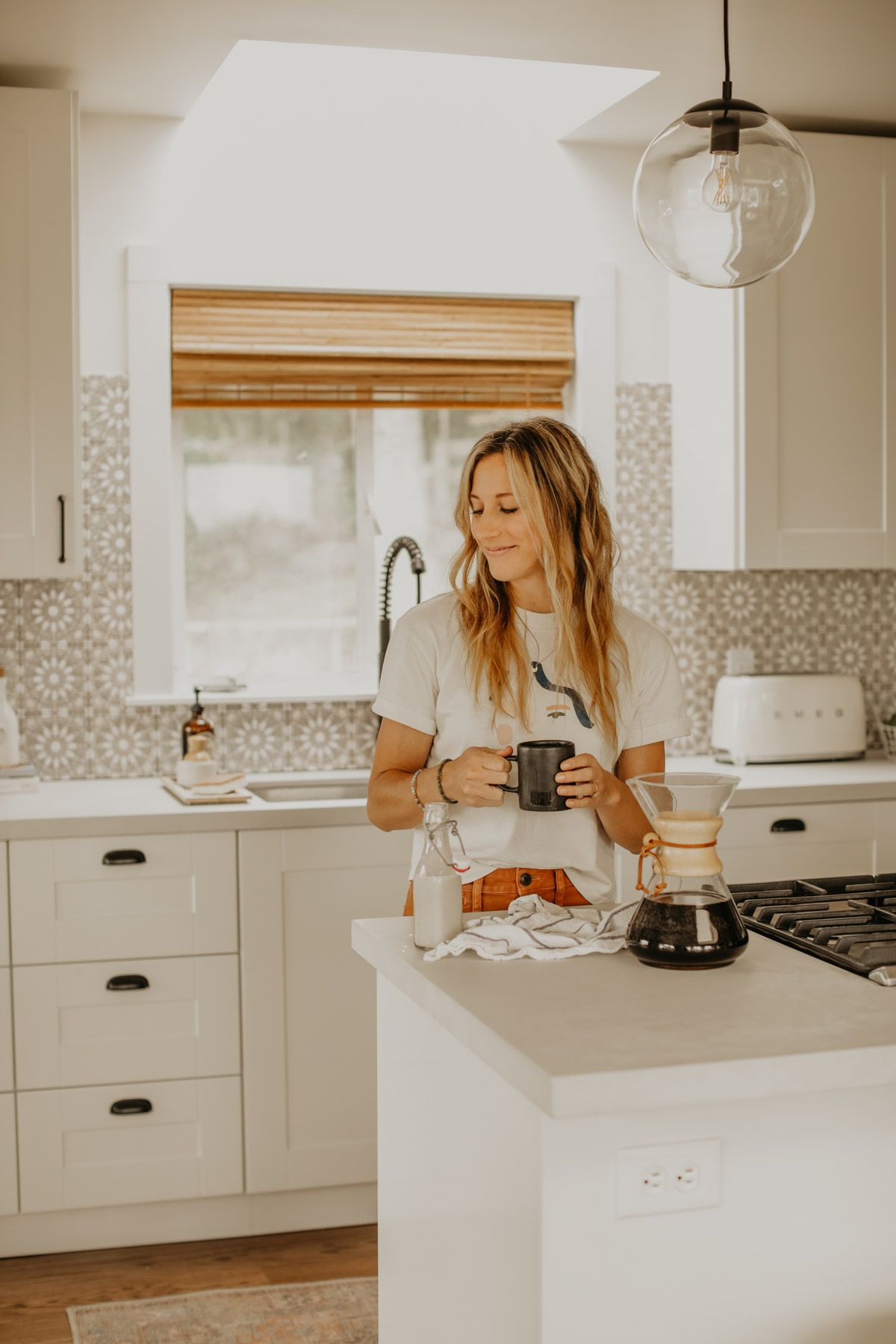 A great cup of coffee is essential to a productive day. Whether you're a first-thing-in-the-morning-only coffee drinker or an I-need-5-cups-to-do-anything sort of person, almost everyone knows the bliss that can only come from the perfect coffee.
But as the second most traded commodity in the world (after oil), coffee can have a dark side and be more harmful to the planet than you would like to think.
Thankfully, it's not difficult to make your coffee habit more environmentally friendly. Just taking a few extra seconds to consider the products you're buying and making a few switches can massively reduce your caffeinated carbon footprint.
1. Make your coffee at home
One of the most significant environmentally friendly things you can do is to avoid coffee shops and choose to make your coffee at home. 
Manual coffee brewing creates delicious coffee without excessive energy consumption or waste. They are also commonly considered to make the best coffee and can be much cheaper.
Take advantage of drip coffee or the pour-over method for eco-friendly coffee. This involves a few simple tools and a bit of practice, but once you master the homebrew technique, you'll never look back!
To make perfect pour-over coffee, you will need:
A coffee grinder – aim for a sustainable manual coffee grinder (not electric) to reduce energy consumption
A pour-over coffee brewer
2. Aim for reusable, recyclable, or biodegradable coffee pods
If you can't deal with the hassle of brewing your own coffee or can't resist the temptation of a coffee shop, an electric coffee maker might be the compromise. Although they produce more waste than manual coffee brewing, many companies are taking steps to make their coffee machines more sustainable.
If you must go for a pod maker, aim for environmentally friendly coffee pods. Some can be recycled at specialized plants (we know this is a lot of hassle, but the planet is worth it), or look for reusable coffee pods.
3. Check the packaging
Taking a little more care over the coffee beans you buy is one of the best ways to make fair choices that help the environment and laborers. 
Choose Rainforest Alliance certified coffee for farmers who actively work to protect the environment. While you're at it, Fairtrade coffee beans are also great as they ensure everyone gets a fair wage for their labor. It might not save the world in one hit, but it is undoubtedly a step in the right direction!
Organic coffee is another excellent way to reduce your environmental impact as the beans are grown without pesticides or chemicals that could harm the local fauna or flora. Buy coffee grown as local to you as possible (although we appreciate this might be tough in some places) to reduce air miles and drink coffee more sustainably. 
You can also check for recyclable or biodegradable packaging if you want to go a step further in reducing waste and making sustainable choices.
4. Bring your own to-go mug
Okay, we get it; nobody's perfect! When you simply can't resist the allure of the coffee shop (we're guilty of this too), you should at least bring a reusable cup with you. 
Single-serve coffee cups are one of the most significant contributors to coffee-related waste and harm to our environment. They are incredibly difficult to recycle because of the waterproofing materials used in manufacturing (this is without considering the disposable plastic lids, single-use sleeves, and many, many stirrers).
To avoid disposable coffee cups, ensure you always have a reusable cup stashed in your car for sustainable caffeine-related emergencies. Some cafes may even offer a discount for people bringing a mug from home.
5. Compost your coffee beans
Did you know that coffee grounds make excellent fertilizer? Even if you don't have a compost heap in your backyard, sprinkling used coffee grounds around can give your plants a much-needed organic nitrogen infusion. What's more, cats, ants, and other garden pests hate coffee! So, throwing some used coffee grounds on your flowerbeds can help discourage the use of your yard as a litter box.
If you don't have a garden yourself, there are plenty of green initiatives in most neighborhoods. Speak to your local coffee shop to see if they have a recycling program in place, or upcycle used coffee grounds in new and creative ways. 
Final Thoughts
There are plenty of more eco-friendly choices you could consider. Still, these tricks and tips should put you on the right path to reducing your environmental impact to create a better world (with better coffee).
Simple switches will help you reduce waste, conserve energy, and protect the environment… Plus save you money in the long run… There's literally no downside!