Makeup
Skincare
Amazon Beauty Buys Under $25
posted on March 8, 2019 | by Lauren Abraham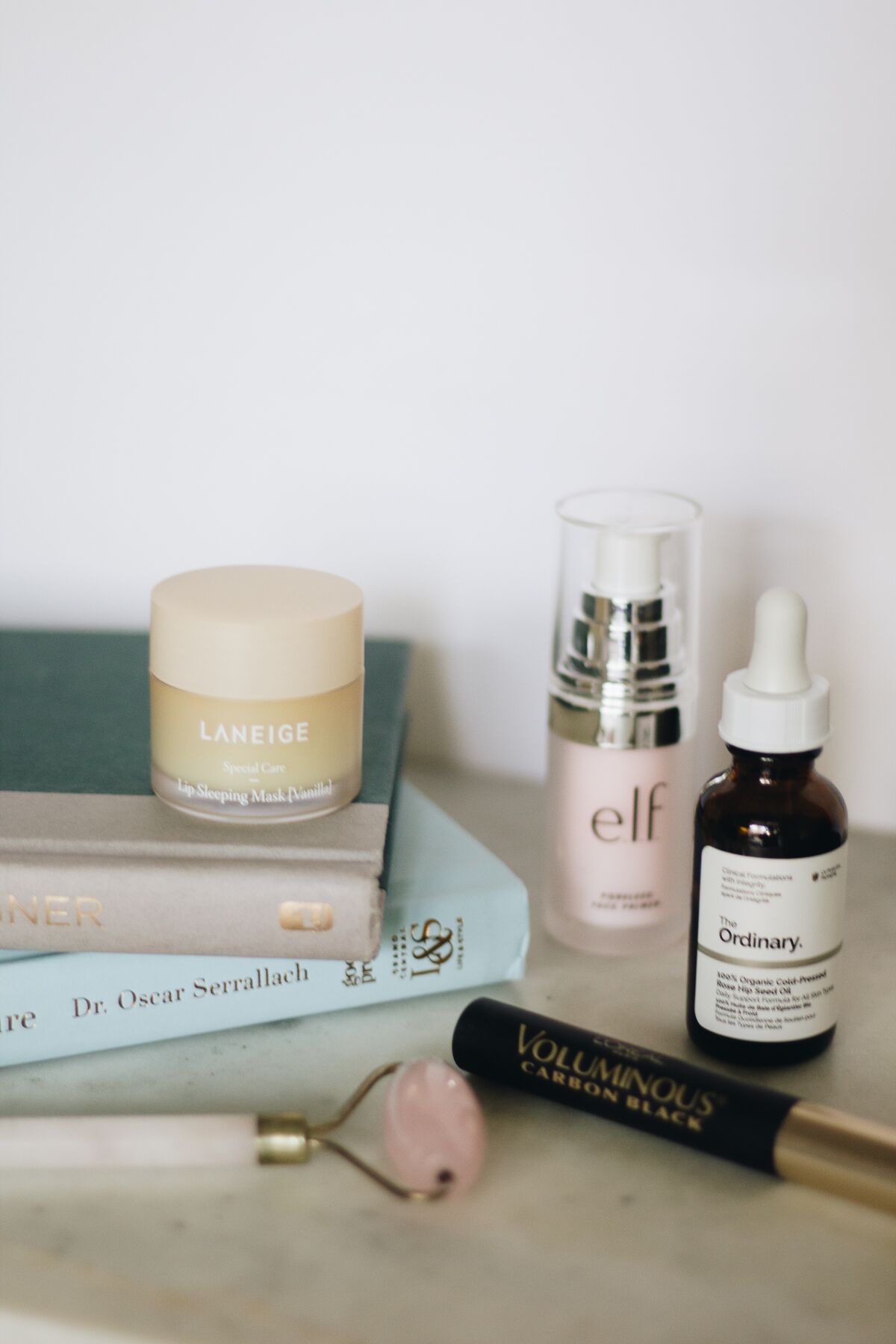 Amazon has it all–from home decor, to electronics, to clothing. However, one category that the platform has become increasingly popular for is beauty products, including skincare, makeup, and even hair care products.
With low prices, speedy shipping, and the ability to shop from your laptop in your pjs (amen!), turning to Amazon for your beauty purchases can't be beat. But with the overwhelming amount of products out there, how in the world are you supposed to choose?
Follow along as we share 9 tried-and-true Amazon beauty buys that not only have raving reviews, but also won't break the bank.
Mario Badescu Drying Lotion
If you're someone who struggles with stubborn breakouts, look no further. Mario Badescu's Drying Lotion is a cult favorite, and for a good reason! With salicylic acid, calamine and other quick-drying ingredients, this product will shrink spots overnight while you sleep.
Many other spot treatments on the market contain harsh ingredients that can irritate the skin, however this formula is safe for all skin types. To apply, simply dip a Q-Tip into the bottle until it touches the pink sediment (don't shake it!) and gently dab it on your face wherever you have active breakouts or think one might be coming. In the morning, you'll notice that the spot is less swollen and red, and might even be gone completely!
One bottle costs $17, which is a steal considering how long this product can last you.
Beauty Blender
You know what they say–good makeup application is all about blending, blending, blending. This is especially the case with foundation, which can sometimes look uneven or streaky when applied with your fingertips or a brush. A beauty sponge is a great solution.
Available on Amazon, Beauty Blenders are a multipurpose tool that can be used to apply liquids, powders, and creams. Whether you went a little overboard with the foundation and need help blending out the excess or your cream blush is looking a little bit patchy, a Beauty Blender is a great tool to keep on hand. It's essential for creating a glowy, natural makeup look!
Oh, and did we mention? It's only $20 and will last you for a long time–just remember to clean it regularly! Beauty Blender even makes their own Cleanser, which can also be found on Amazon.
The Ordinary Rose Hip Seed Oil
If you suffer from dry winter skin, a facial oil can be your best friend. The Ordinary Rose Hip Seed Oil can be an amazing last step in your nighttime skincare routine, as it will lock in the moisture from any of the products you applied prior. Think of it as a finishing seal that ensures your skin reaps all of the benefits from your products!
If you have really dry skin, try applying a thin layer before makeup or even mixing a drop or two into your foundation. This oil will help you to achieve a glowy, dewy look while also nourishing your skin.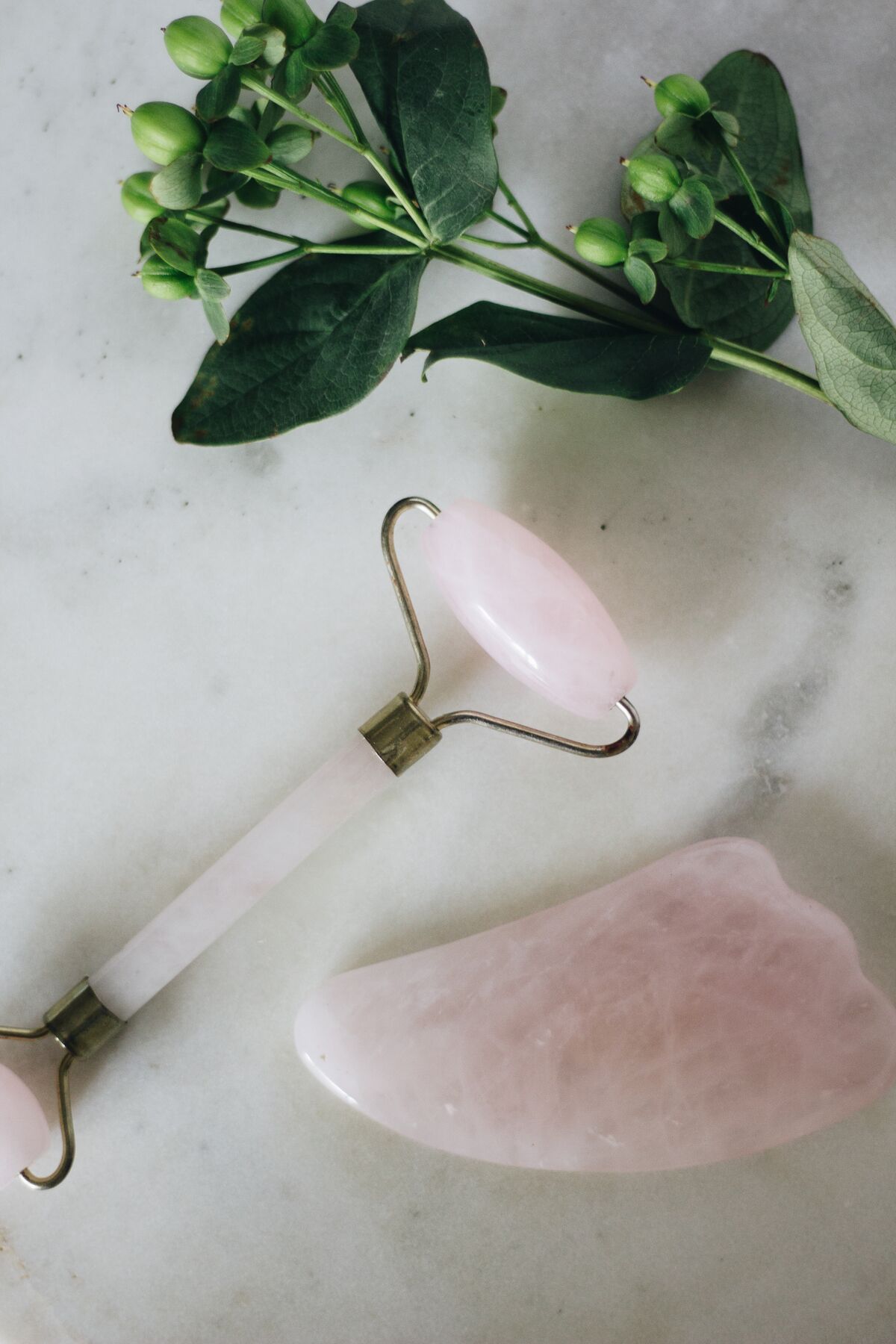 Rose Quartz Facial Roller
Facial massage has become all-the-go lately, as it's been said to provide stress relief, increase circulation, fight puffiness, and even boost mood. While you can practice facial massage with your hands, using a facial roller can take it to the next level.
This Rose Quartz Facial Roller is easy to use, effective, and comes in a pretty pink color (you'll probably want to display it on your countertop!). Plus, it comes with a gua sha tool, which can increase blood flow when gently scraped on the skin. Both tools can be purchased for under $25!
NYX Matte Finish Spray
Ever feel oily or like your makeup escaped you by the end of a long day? We've all been there.
Setting sprays have become increasingly popular this past year, and they come in all different variations, depending on the type of finish you're looking for. An amazing option for those of us with oily skin is the NYX Matte Finish spray. This long-lasting mist will lock in your makeup and keep extra oils at bay throughout the day. Unlike many mattifying sprays, this one won't make your skin feel chalky or flat–it still maintains radiance while also keeping your makeup intact.
If you're someone with dry skin on the other hand, consider the NYX Dewy Finish spray. Coming in at under $7, these sprays are a great buy.
Australian Gold Tinted Face Mineral Lotion, SPF 50
Sunscreen is a critical part of any good skin routine. No matter how much you care for your skin, if you don't protect it from the sun, it won't do any good.
While some sunscreens are greasy and have a funny smell, the Australian Gold Tinted Face Mineral Lotion feels like a refreshing tinted moisturizer…with an SPF of 50! If you're someone who has a low-maintenance beauty routine, this product can be used in place of sunscreen and foundation due to its light coverage.
This formula is very lightweight and doesn't contain any harmful ingredients you have to be worried about. It can provide an amazing base for your makeup, too!
Laneige Lip Sleeping Mask
The Laneige Lip Sleeping Mask is the perfect overnight treatment for chapped lips. This formula is very creamy and rich and locks in moisture while you sleep. It's perfect for everyday use year round, and will keep your lips soft and moisturized.
CND Vinylux Long Wear Top Coat
Getting your nails done is pricey, but the good news is that by having the right tools, you can give yourself an at-home manicure!
A strong, long-lasting top coat is key to a manicure that lasts without chipping or peeling. With a 4-star rating, the CND Vinylux Long Wear Top Coat is a go-to for many. Not only will this formula preserve your mani, but it will enhance the color of your polish by adding a gorgeous shine. It's a win-win!
L'Oreal Voluminous Mascara
Last but not least, if you're looking for a classic black mascara that adds volume and length without smudging, look no further than L'Oreal's Voluminous Mascara. This $6 tube has the perfect brush and formula that gives you a bold lash look without being over the top.
There you have it–9 beauty products under $25 that can be sent right to your doorstep!
What are some of your favorite beauty buys from Amazon? Let us know in the comments below!