Hair
Milkmaid Braids for Short or Fine Hair
posted on July 30, 2014 | by Amanda Holstein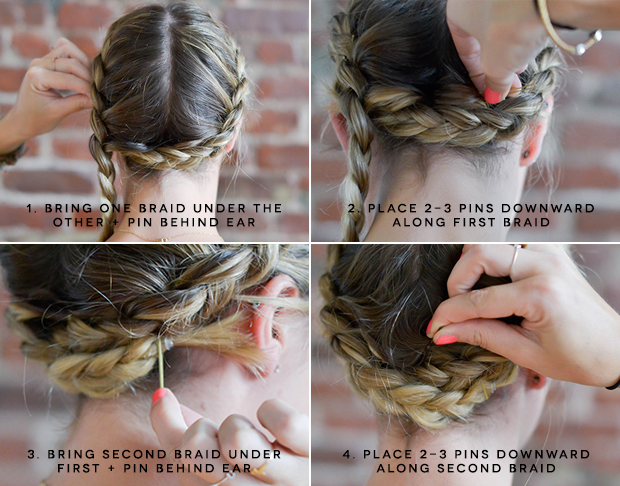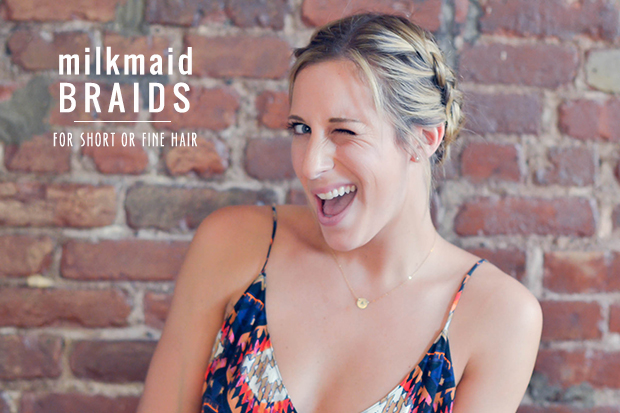 I've always been a huge fan of milkmaid braids – you know, those braids that wrap around your head? They always looked so complicated, and then I realized they're actually super simple! The problem is, my hair has either never been long enough or thick enough to get the look right. So after some experimenting, I found a faux milkmaid braided hairstyle that creates the same effect as the real thing, but works for any hair type. Follow the tutorial below!
Step 1: Inside-Out French Braids
Sound complicated? I swear it's not! Inside-out french braids are when, instead of always crossing hair over the middle section, you cross the middle section over the outer sections. This creates a braid that looks backwards, or inside-out, and ends up looking thicker than a regular french braid. Follow these steps – I promise you can do it! But if this does look too complicated, just go with regular french braids :).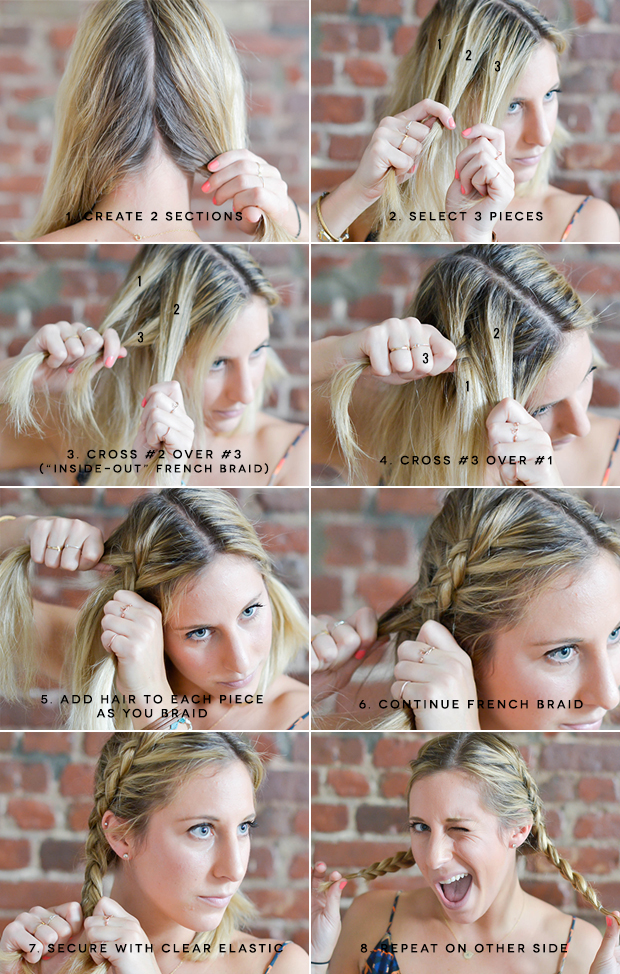 Step 2: Milkmaid Braids
Now that you've created two french braids, and secured them with clear elastics, it's time to pin your hair into that faux milkmaid braid look. All you're going to do is bring one braid around your head and under the other. Then pin it the end of the braid just behind your ear, hiding it behind the other braid. Add pins to secure the full braid to your head. Bring the second braid around and under the first and pin it just behind your ear as well. Add pins as needed until it feels secure.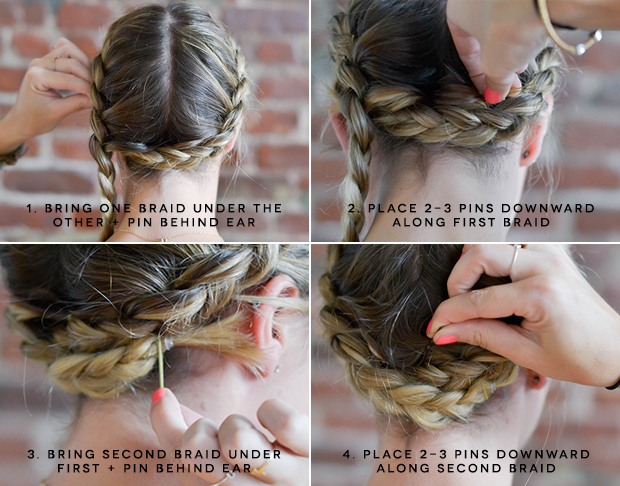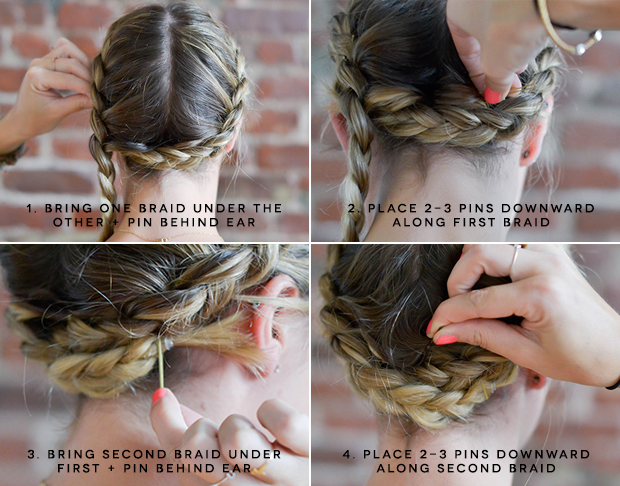 If the braids look too tight at the top of your head, pull them slightly apart to loosen them up. Take out a couple small pieces to frame your face, then add a TON of hairspray, and you're done!
Also, did you notice that brick wall? I'm in my new apartment in NYC! More photos to come :).