Career Advice
Self Improvement
7 Podcasts to Boost Your Productivity
posted on September 12, 2019 | by Lauren Abraham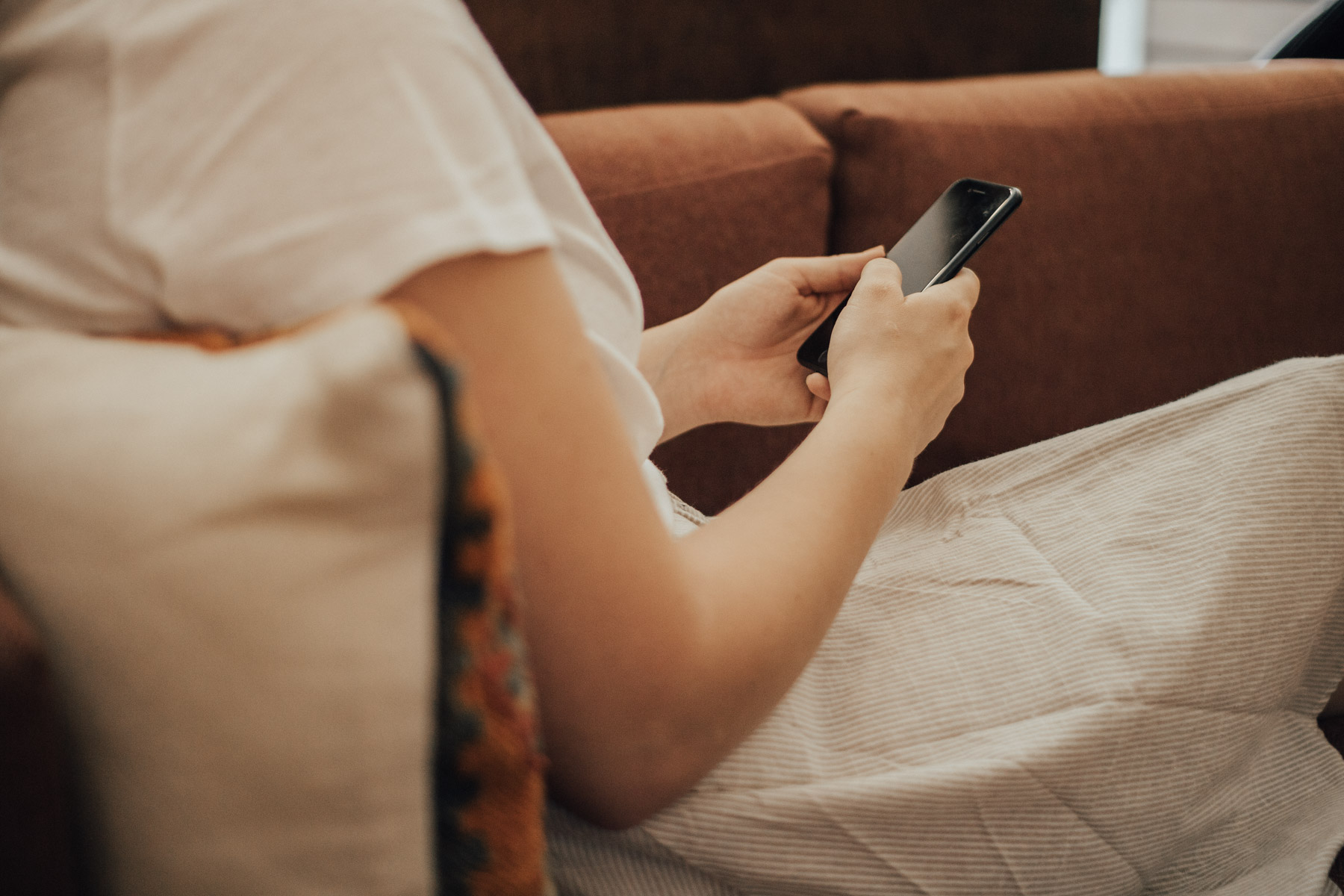 As a young professional, it's so important to take time to invest in yourself through education. However, in today's fast-paced world, finding time to tune out distractions and sit down to read a book might seem nearly impossible. This is why we love podcasts!
Podcasts are an amazing source of inspiration, and they're especially convenient for those of us who are always on the go. They're the perfect way to make the most of your time, whether you're at the gym, on your commute to work or getting ready for the day ahead.
There are thousands of podcasts out there, ranging in topics from relationship advice to healthy living. Here are some of our favorite picks for boosting productivity:
The Goal Digger Podcast
Jenna Kutcher, the host of The Goal Digger podcast, is a self-made millionaire who got her start as a wedding photographer. Today, her career is focused around education, which she accomplishes through her podcast!
This live-workshop style business podcast has helped thousands redefine success and chase their biggest dreams. Jenna has guests from all different industries and dives into what has made them successful in their business ventures. Whether you're an aspiring entrepreneur or a working professional, this podcast offers tangible tips to boost your productivity and create the life you want.
Almost 30 Podcast
The boss babes behind the Almost 30 podcast will make you laugh and make you feel inspired and empowered all at once! Lindsey Simcik and Krista Williams have created a space where women in their 20s (and beyond!) can come together to share their experiences, learn, and encourage one another.
Episodes are centered around finding inspiration, setting goals and the everyday struggles women face on their journeys. Topics include self-development, health and wellness, culture, spirituality, entrepreneurship, and more! Krista and Lindsey have a great dynamic and are the epitome of female empowerment.
How I Built This by NPR
In the How I Built This podcast, host Guy Raz takes listeners behind the scenes with the entrepreneurs behind some of today's most successful businesses. Past guests include Barbara Corcoran from Shark Tank, the founders of Lyft, Crate & Barrel, Bobbi Brown, DryBar and Warby Parker. The stories of these business owners and what they've learned from building these incredible brands is sure to leave you feeling motivated and inspired!
The Marie Forleo Podcast
Marie Forleo is an entrepreneur, writer, and philanthropist dedicated to helping her followers create a business and life they love. Marie is a best-selling author who has mastered what it takes to market yourself in the digital space. She offers a variety of resources, from MarieTV, a library of quick educational videos to B-School, her in-depth online course.
Through her podcast, Marie offers a free resource for listeners to get inspired, grow stronger, become more confident and accomplish their business goals. Marie and her guests share actionable strategies for greater happiness, success, motivation, creativity, productivity, love, health, contribution and fulfillment. This podcast offers a great balance of both business and general life advice.
School of Greatness
School of Greatness is one of the top-ranked business and self-development podcasts on iTunes. Host Lewis Howes is an incredibly successful entrepreneur who has used his story to build a career focused on inspiring others. On his podcast, he interviews guests who have made a big impact in entrepreneurship, health, athletics, mindset, and relationships. He has interviewed everyone from Julianne Hough to Tony Robbins!
The Skinny Confidential: Him & Her Podcast
Lauryn Evarts Bosstick is the creator of The Skinny Confidential–a popular blog, book, podcast and YouTube channel that offers tips on everything from beauty and wellness to business. A few years ago, she teamed up with her husband, Michael Bosstick, a successful entrepreneur and brand builder, to create The Skinny Confidential Him & Her podcast.
The TSC podcast has interviewed a variety of guests, from Jessica Alba to dermatologist Dr. Dennis Gross. On the podcast, Lauryn and Michael dive deep into what has made each guest successful and how their listeners can apply the advice they offer to their own lives. Plus, Lauryn and Michael's fun, vibrant personalities and playful banter are sure to keep you listening.
The Tim Ferris Show
Tim Ferris is no stranger to the podcast scene. He's a Princeton grad, New York bestselling author, and angel advisor to companies like Facebook, Twitter and Uber.
In his podcast, The Tim Ferris Show, he quizzes successful people in various fields to recognize patterns, tools, and tactics that have contributed to their achievements. As they share their journeys, Tim breaks down the practices that each guest followed to make them stand out in the entrepreneurial space. Each episode provides tangible tips and tricks you can apply to your own career and life.
That concludes our round-up of podcasts to boost your productivity! We hope these leave you feeling confident, motivated, and inspired to go out there and chase your biggest goals.
What are some of your favorite podcasts to listen to? Let us know in the comments below!