Decor & Styling
Color Trend: Marigold
posted on February 8, 2019 | by Amanda Holstein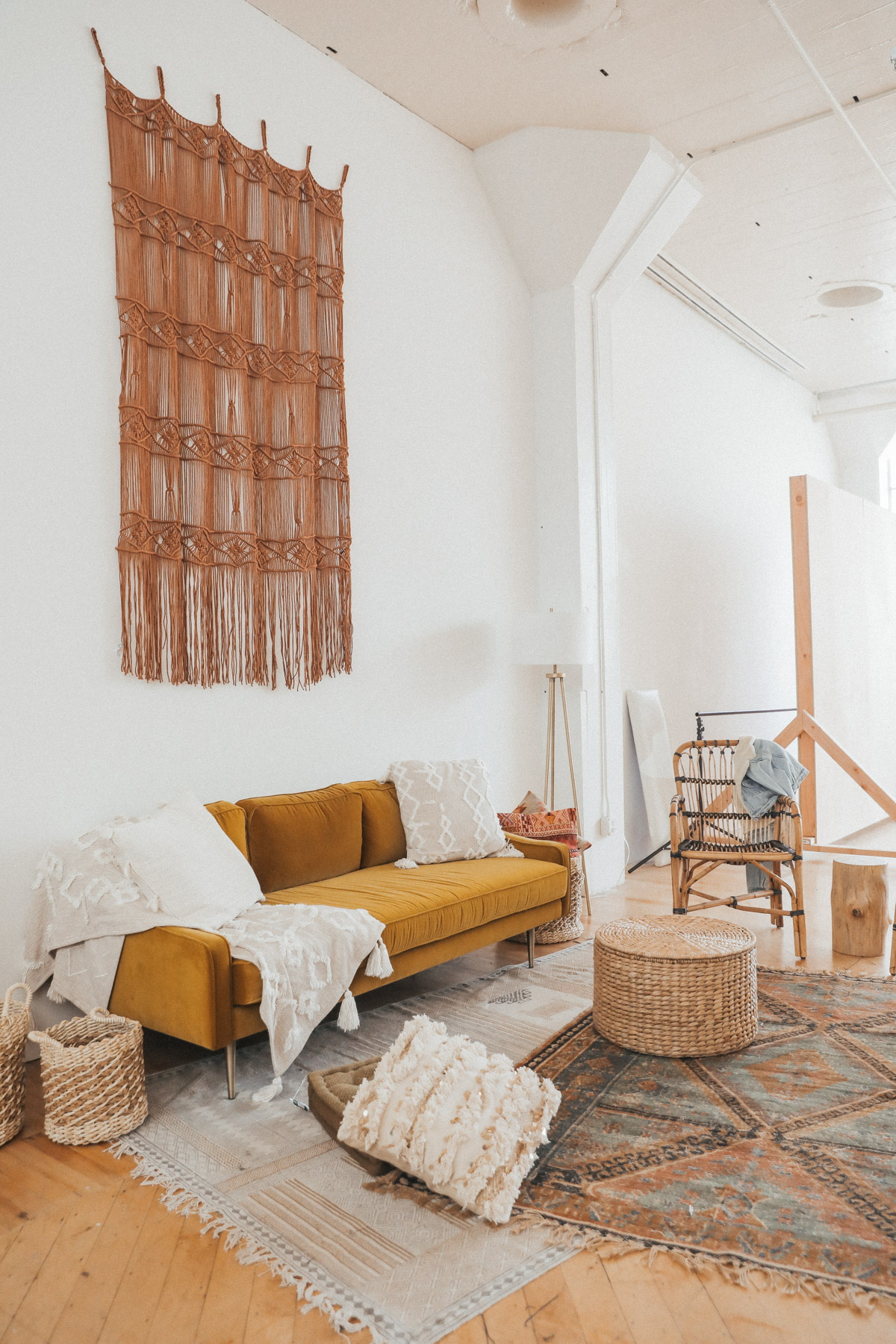 Whether it's my wardrobe, my home, or my wedding, marigold has found its way into so many aspects of my life. I never thought I'd find myself drawn towards any shade of yellow, but the deep shade of marigold with its nod to vintage '70s has officially won me over.
My Current Project
So I wanted to share with you guys a new project I'm working on. My amazing friend and photographer Andrea Posadas is opening a new studio space here in San Francisco and has recruited me to design the space for her. I couldn't be more excited!
The space will serve as a photography studio, Andrea's office, and a place where local creatives can come to connect.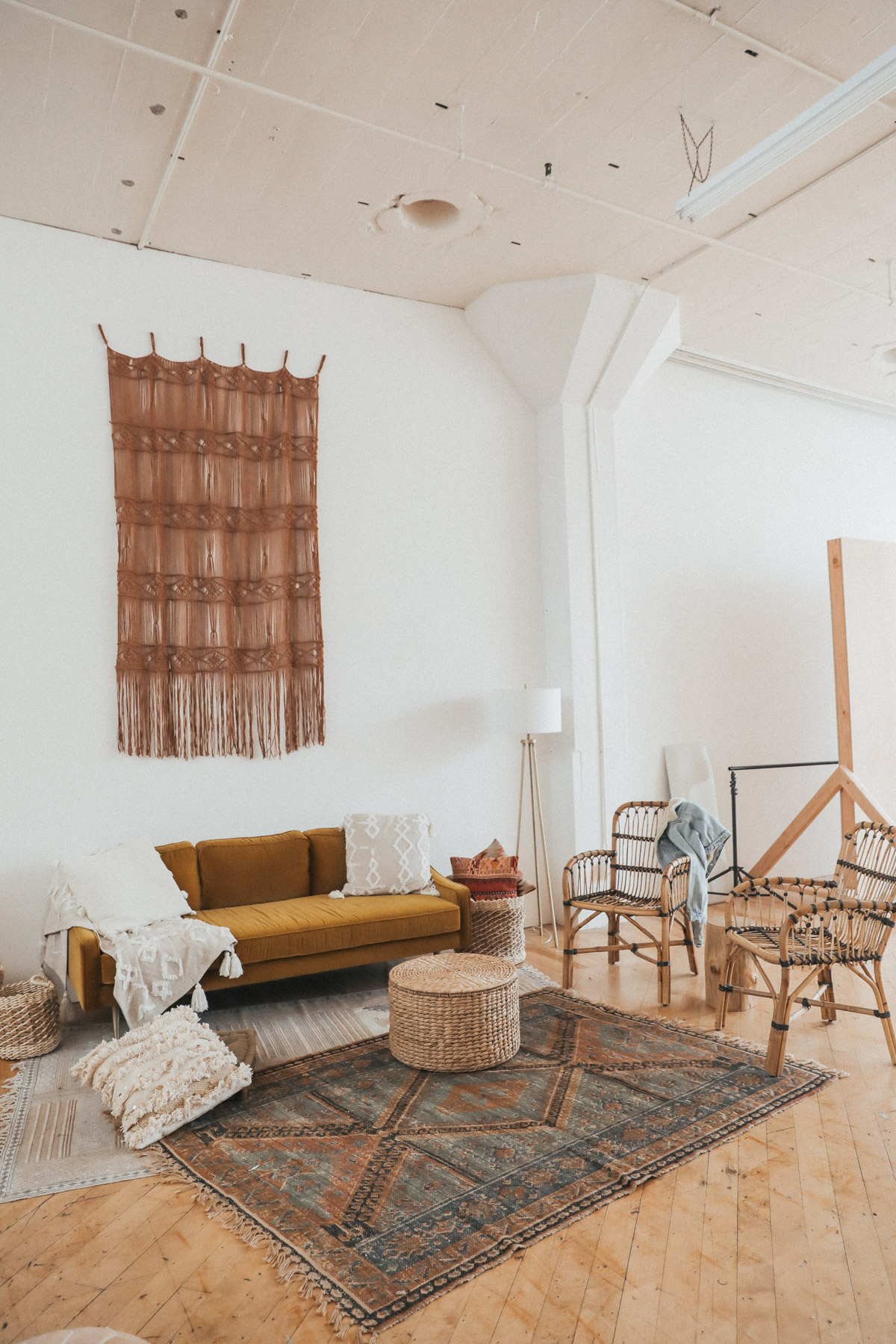 The Inspiration
I won't lie, I was definitely overwhelmed at first. So I decided to focus my design on something that is currently inspiring. For me, that's the color marigold. So, we started with this absolutely gorgeous, velvet sofa from Article. It's their Mirage sofa which comes in a few other velvet shades as well! It really has been the basis for the rest of the design. Isn't it stunning?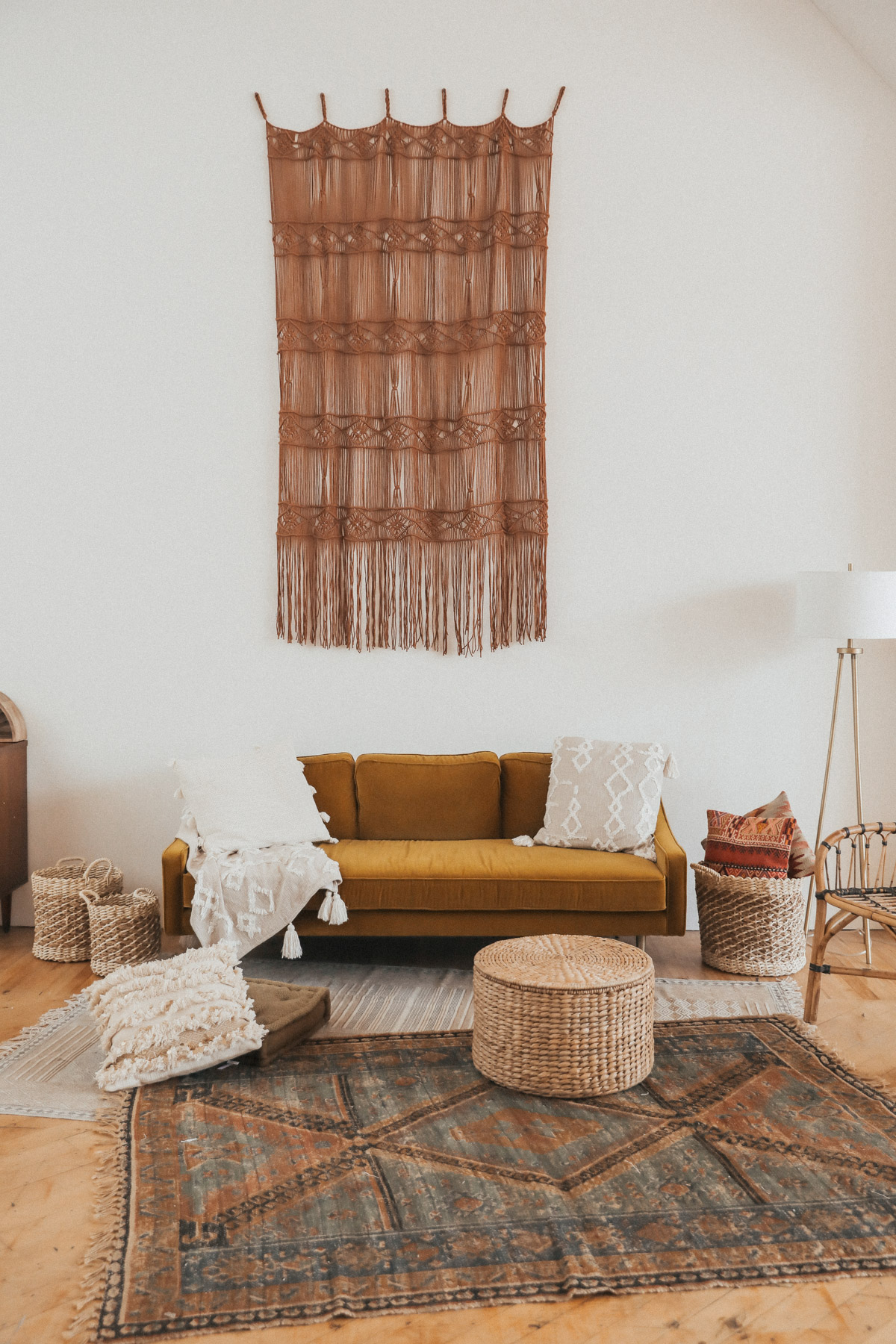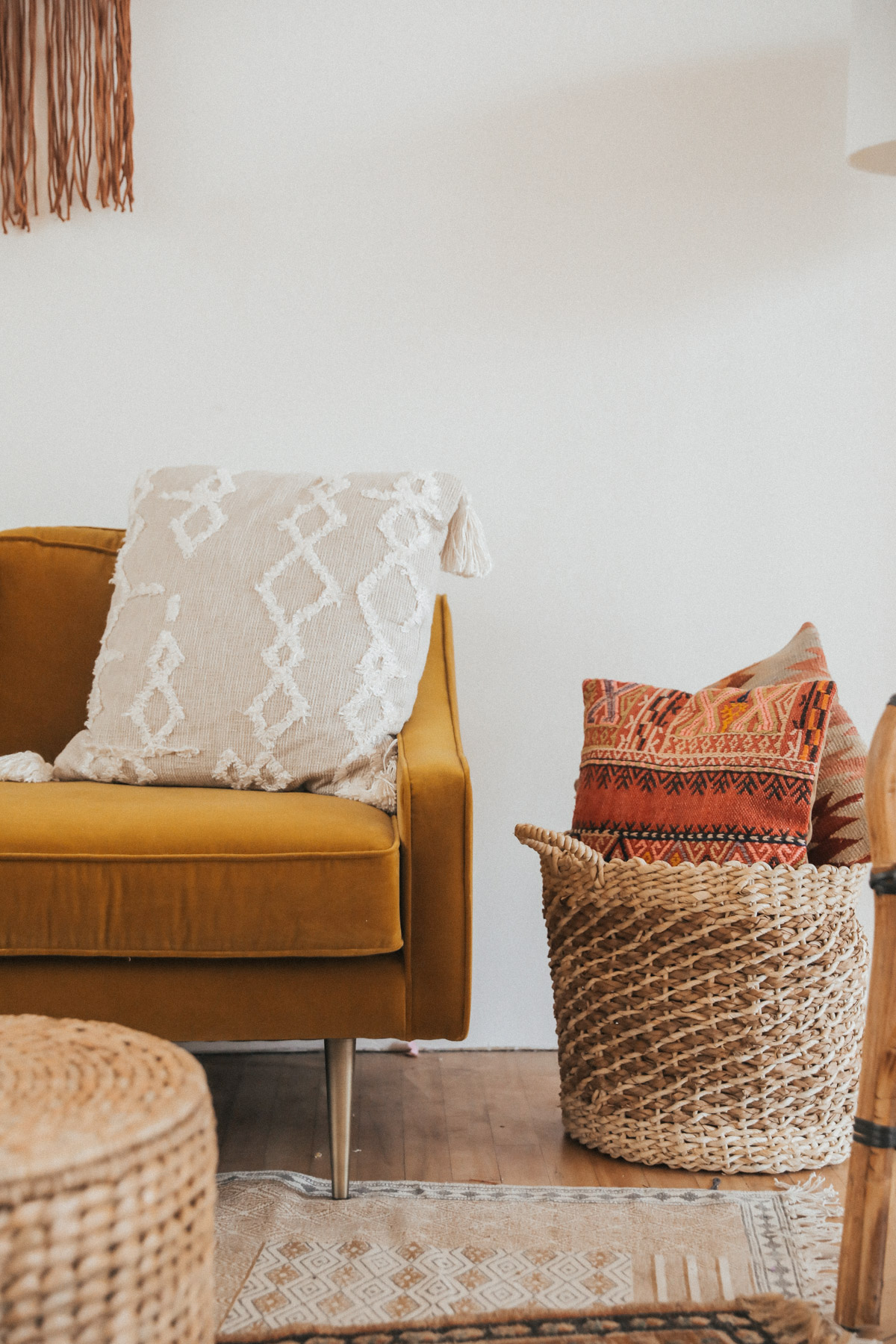 Vintage Bohemian & Parisian Touches
From there, we decided to go with a bohemian meets vintage Parisian theme, which I think the color lends well to. To bring in more of that boho vibe, we added these Malou wicker chairs also from Article for some texture. The prints and pillows are all very boho at the moment as well, but we plan to bring in more of that Parisian feel with chandeliers and romantic accents.
We also plan to continue the marigold theme with a fun wall design in the bathroom as well as other accessories around the space (including my top, which was a total coincidence! Clearly I'm loving this color right now!). Can't wait to share the progress of the space as it continues to come alive. What do you guys think of it so far??