Skincare
5 Skincare Myths You Might Be Believing
posted on September 3, 2019 | by Lauren Abraham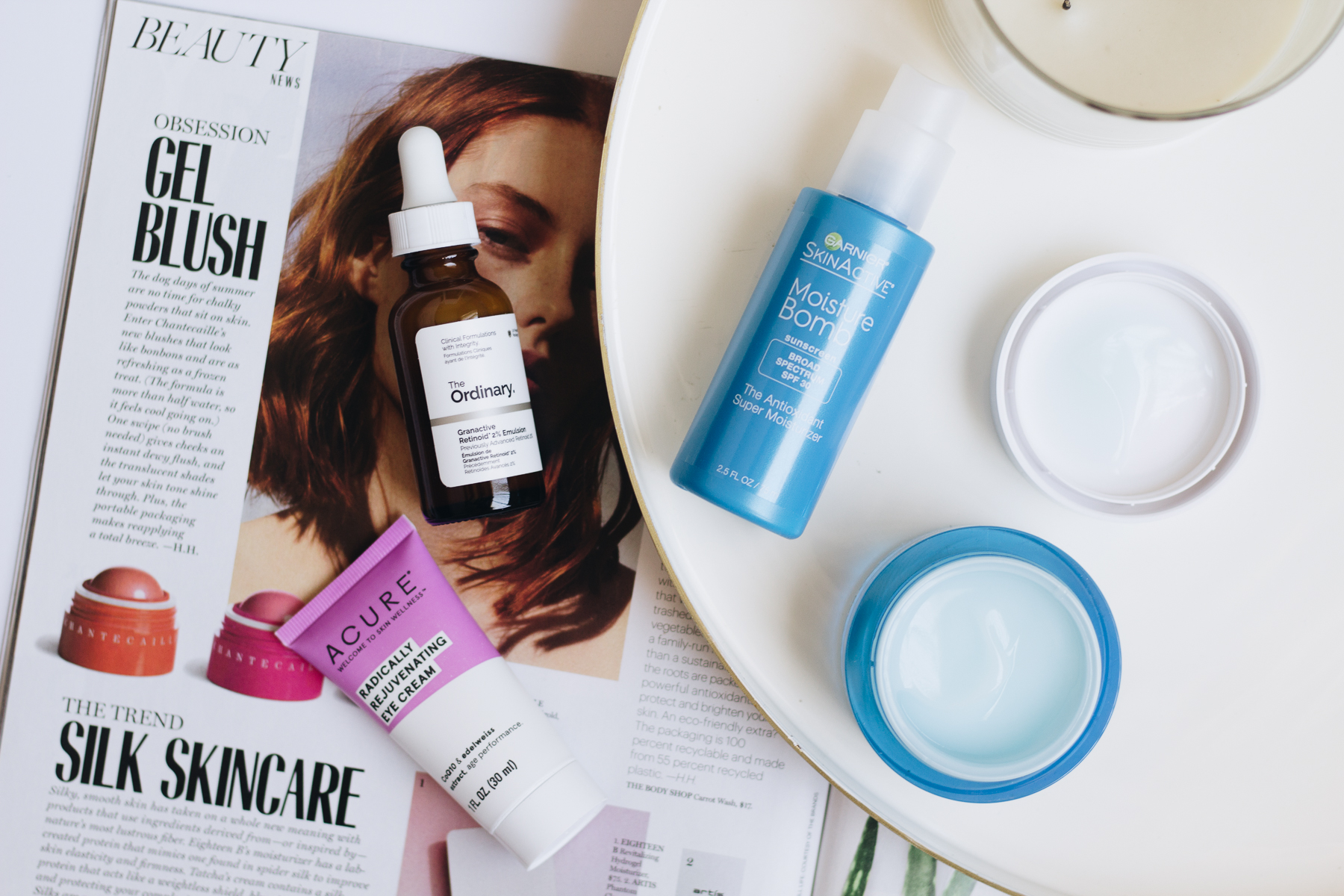 Nowadays, it seems like we're constantly being told how we should take care of our skin. From magazine articles to blog posts to product advertisements, we are bombarded with information every day. However, the "advice" we receive isn't always true and may actually be harmful to our skin!
So how do we decipher between skincare fact and fiction? Read along as we debunk 5 skincare myths and provide some tips on how to create a routine that works for you.
Myth #1: If you have oily skin, you should use less moisturizer
For those of us with oily skin, applying moisturizer may seem counterintuitive. If your skin is already producing excess oil, why should you add more hydration?
The truth is that using a moisturizer is essential for any skin type – especially oily skin! By keeping your skin hydrated, your skin won't feel the need to produce excess oil. Most cleansers strip the natural oils from your skin, which means it's important to follow up with a nourishing moisturizer to keep everything balanced.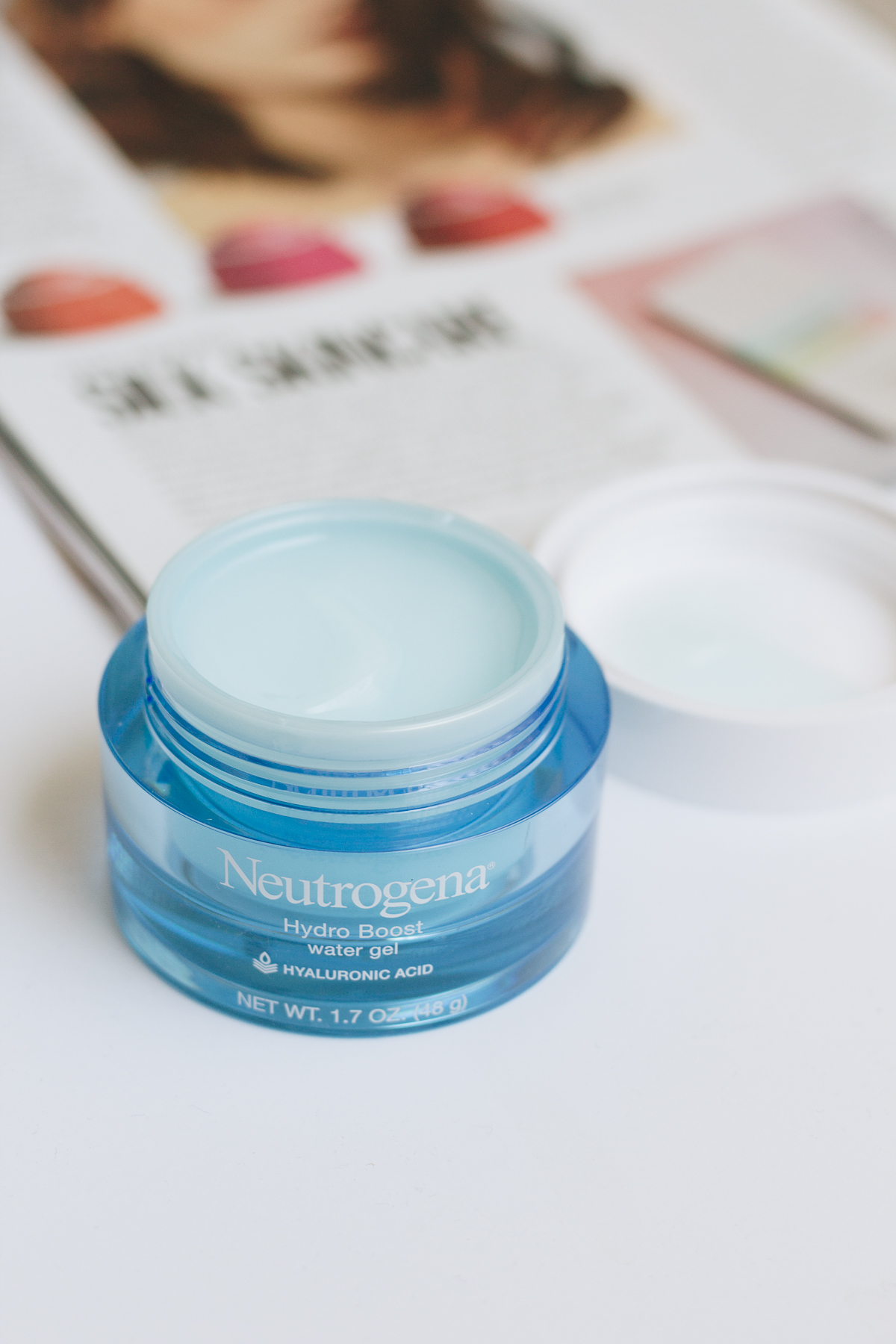 When choosing a moisturizer, opt for a lighter product, like a hydrating serum or lotion. There are plenty of lightweight products that pack a punch of moisture, such as Neutrogena's Hydro Boost line. The Neutrogena Hydro Boost Water Gel Moisturizer is a great option to use at night–you can feel it absorb right into your skin! This formula doesn't leave behind a greasy residue, so it's great for daytime as well.
Myth #2: Retinol should only be used when you're older
Known for its anti-aging properties, retinol is a type of vitamin A that is an ingredient found in many serums and creams. Retinol stimulates the metabolism of skin cells while encouraging collagen production, and is known to reduce the appearance of sun damage, brown spots, lines, wrinkles and large pores. Many people swear by this ingredient and claim it has helped to resurface their skin's texture, resulting in a smoother, more even-toned look.
Retinol can work wonders on your skin, but it's also an ingredient to use with caution. For sensitive, acne-prone complexions, it may be too harsh, which has given the ingredient a bad wrap. However, it can be an amazing ingredient to start incorporating into your routine in your mid to late 20s, as it can help to prevent signs of aging before they even start.
Retinol isn't a one-size-fits-all ingredient. Different formulas vary in their strength, so it may be a process of trial and error to find one that works for your skin type. A great brand to try is The Ordinary, which carries several different types of retinol products. Most of The Ordinary's products are under $20, which can't be beat!
Myth #3: You don't need to apply sunscreen if your makeup has SPF
Many foundations contain SPF, however, this does not mean it's a free pass to skip sunscreen!
When it's hot outside, adding a layer of sunscreen before your foundation can seem like a hassle. However, this is still a crucial step even if your foundation contains SPF. The reason being is because in order to achieve the full level of SPF in your makeup, you would have to apply quite a bit of product – more than what most of us use! If you rely solely on the SPF in your foundation, chances are you will miss spots or not be wearing enough to combat the sun's rays.
This doesn't mean foundations with SPF are useless, however. The more protection, the better! Wearing a moisturizer, like Garnier's Moisture Bomb with SPF 30, and a foundation with sun protection can provide you with an extra layer of protection.
Myth #4: The more expensive the product, the better it is for your skin
Many people often associate high prices with higher quality. While this is true in some cases, you don't always need to spend big bucks when it comes to skincare. The key to choosing the right products is to research the ingredients.
The drugstore is full of products with great ingredient lists. In fact, many of them mimic the ingredients found in higher-end brands! For example, CeraVe's Hydrating Facial Cleanser is a tried and true formula that works great with all skin types and doesn't contain any harmful ingredients or fillers.
Acure is another brand at the drugstore that has a great line of natural products. In the past, many natural products came with a higher price tag, however, more and more brands are starting to make the switch and offer natural products at a more affordable price point.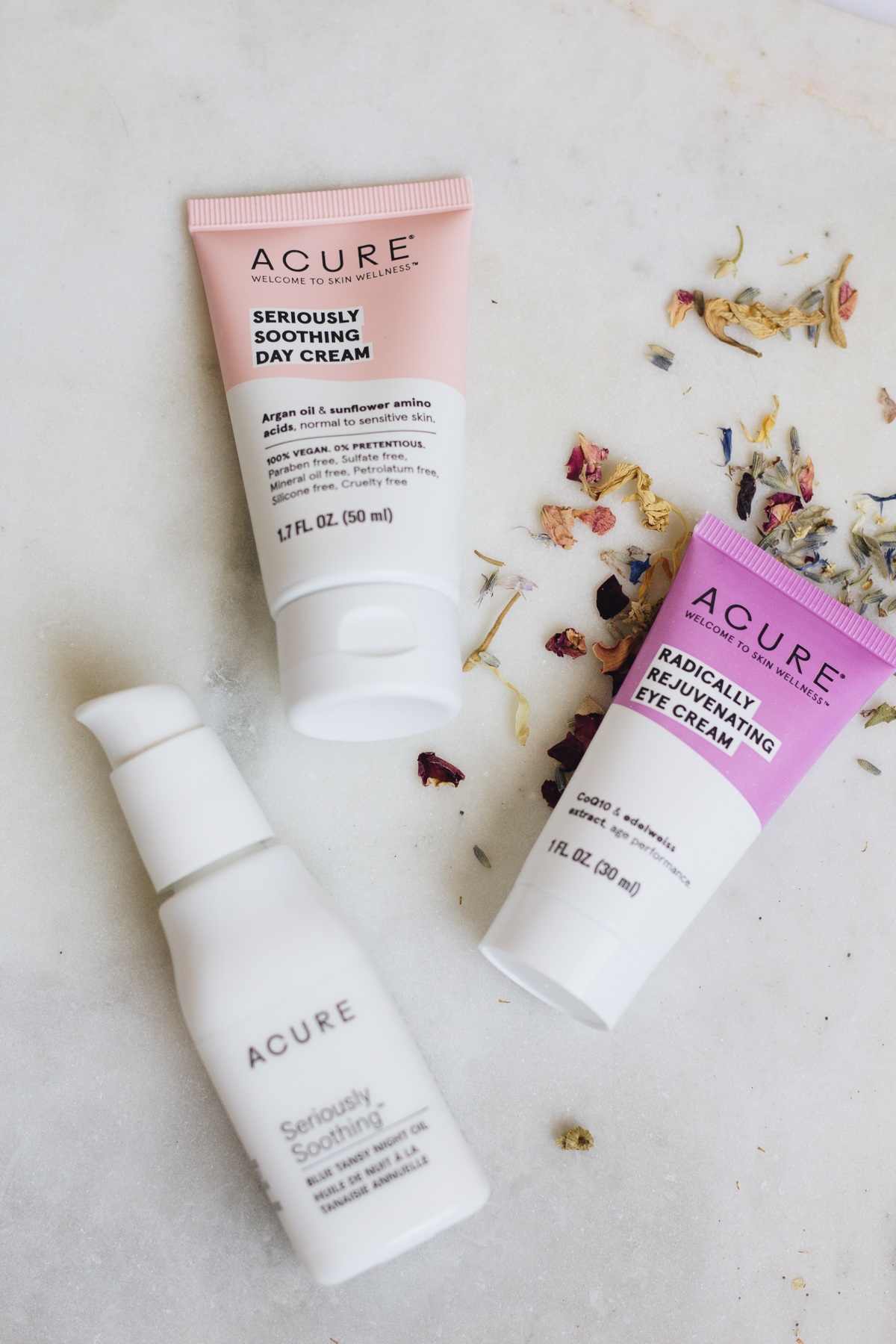 For example, Acure's blue tansy oil is a great alternative to many high-end products that contain this same ingredient. Acure's eye cream, day cream and brightening serum are also amazing options for those on the hunt for natural products without breaking the bank.
Myth #5: Your skin gets used to skincare products, so you should switch them up frequently
It's often said that when your skin and hair get used to certain products, they aren't as effective. While it isn't bad to change up your routine every once in a while, it certainly isn't necessary.
Once you've found a skincare regimen that works for you, stick with it. Whenever you change up a product, you risk your skin having a reaction, and it can be hard to identify what the reaction is from when you're switching up products all of the time.
This being said, it is good to make tweaks to your skincare routine as the seasons change. For example, in the winter, you might switch to a heavier nighttime cream or oil to really lock in your skin's moisture and combat the cold air outside. However, if your skin is happy with the products you're using, there's no need to change them up just for the sake of changing them.
At the end of the day, remember that everyone's skin is unique. What works for someone else might not work for you, and vice versa. Finding the right routine might take some trial and error–but remember to stick with it. Your skin will thank you later!
What are some of your favorite skincare tips? Share them with us in the comments below!
Shop The Post