Outfits
Using Trunk Club to Update My Spring/Summer Wardrobe
posted on May 22, 2019 | by Amanda Holstein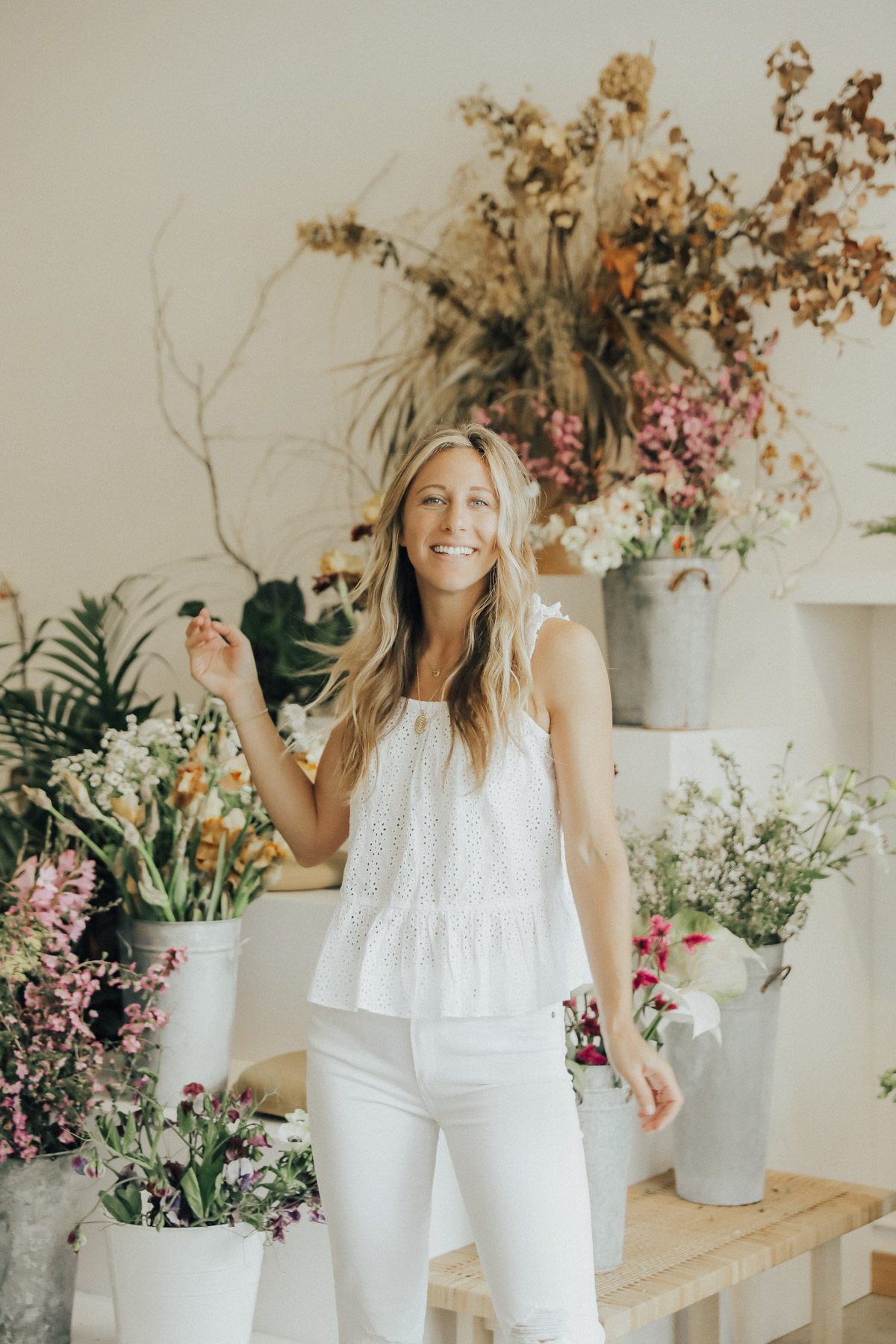 You guys, it's finally time to break out your spring/summer wardrobe!! I don't know about you, but these warmer months are my favorite time of year for many reasons, especially when it comes to fashion. Light fabrics, softer colors, flowy silhouettes, fewer items to layer…I love it all!
In order to give my wardrobe a little update this year, I partnered with Trunk Club to give their service a try. I was able to avoid shopping on my own, work with a stylist, and try on pieces in the comfort of my own home. I mean, can it get any better? The stylist I was paired with was amazing. She totally got my bohemian vibe without going over the top. Plus, the process was really easy. I was able to chat back and forth with her, as well as give feedback on specific items. And what's great is you can keep the items you want to purchase, and just send the rest back in the same box.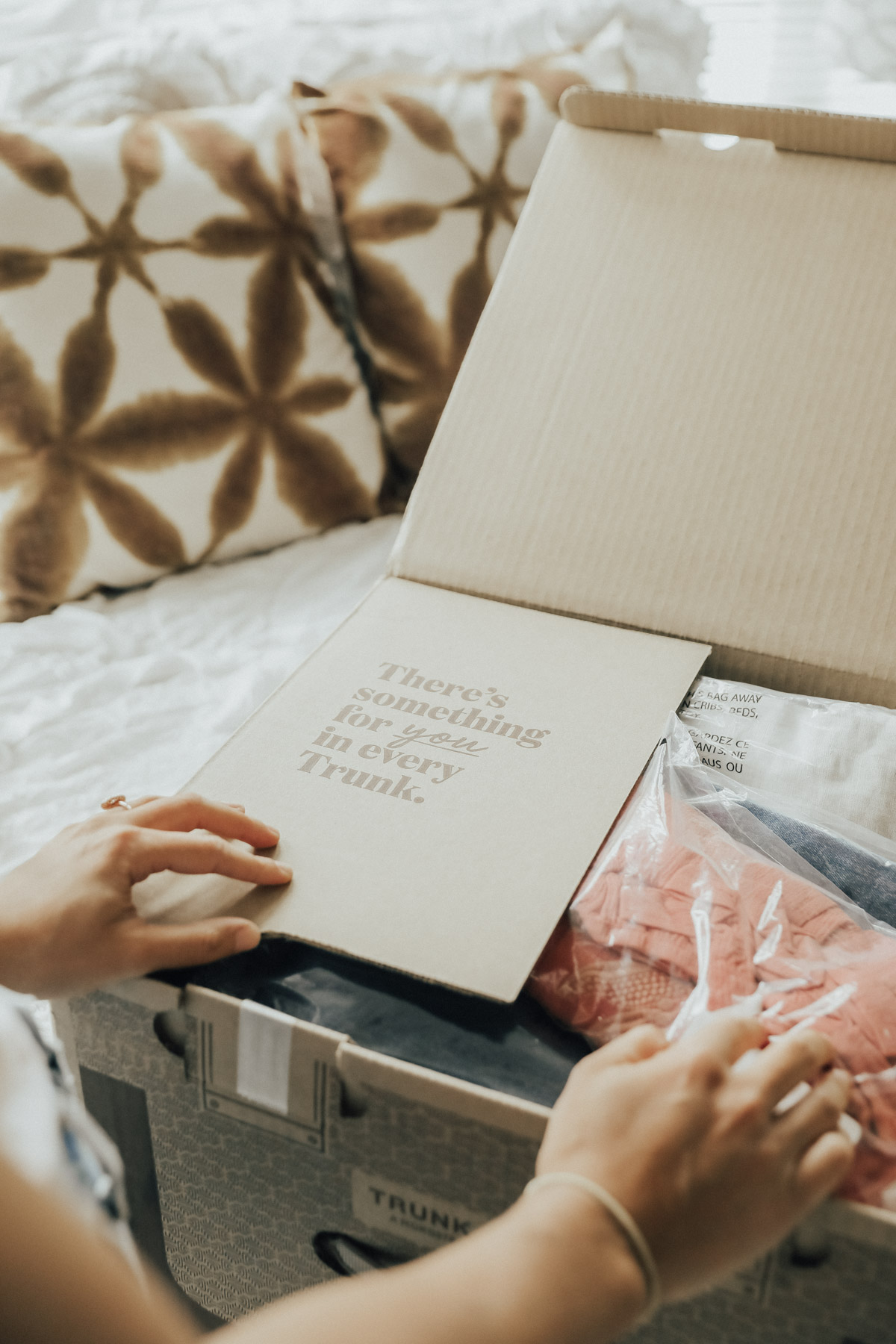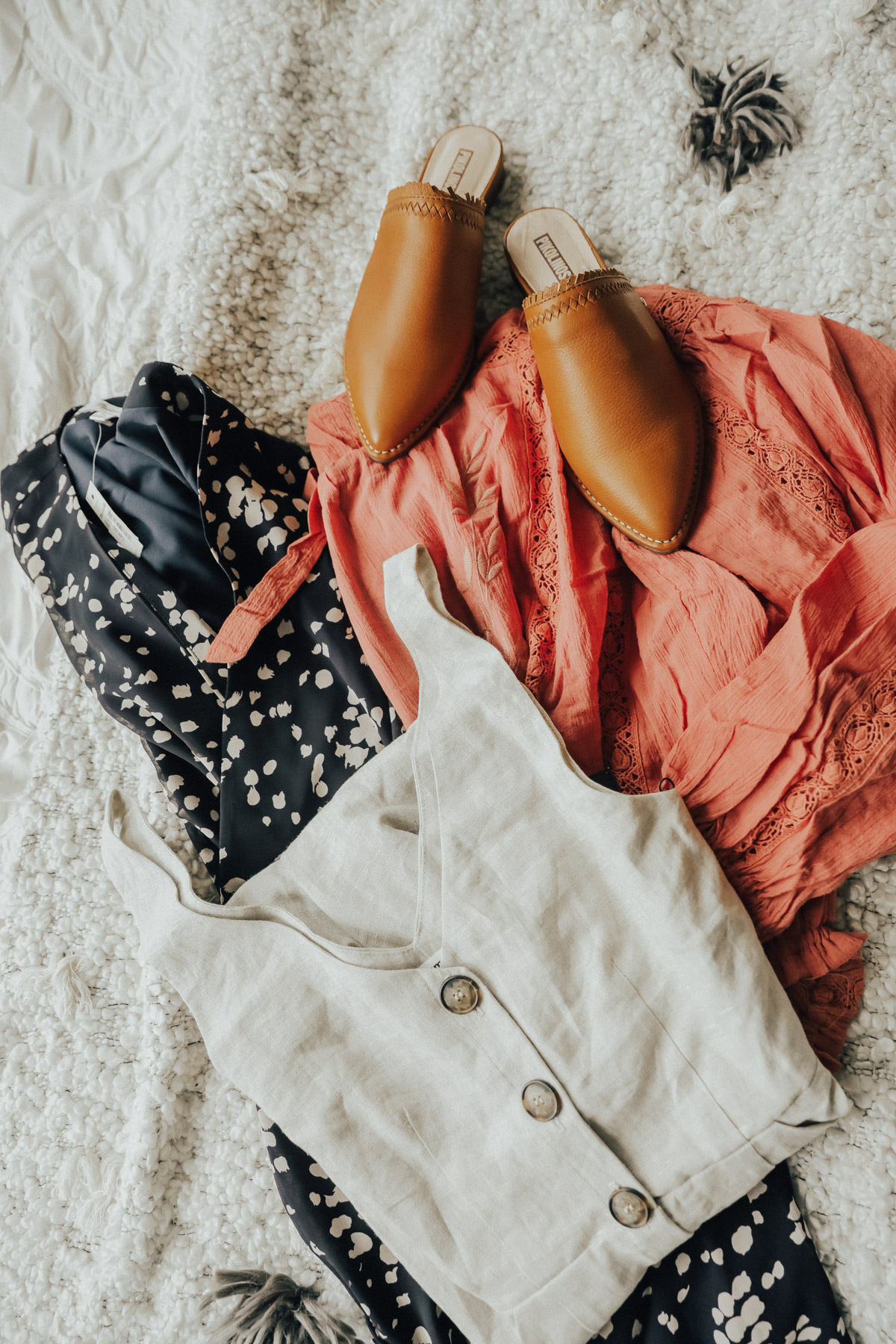 We decided to focus on seasonal items for spring & summer, so I'm so excited to show you the pieces that were in my Trunk and how you can update your wardrobe as well.
1. Wrap dress
I forgot just how versatile a wrap dress is, until I got to try on this Madewell one. It's the perfect seasonal piece because it easily transitions between different climates. The floral navy print is right up my alley and my stylist made it super easy by showing me what to pair it with. I love how it looks with these neutral sandals, also from my Trunk!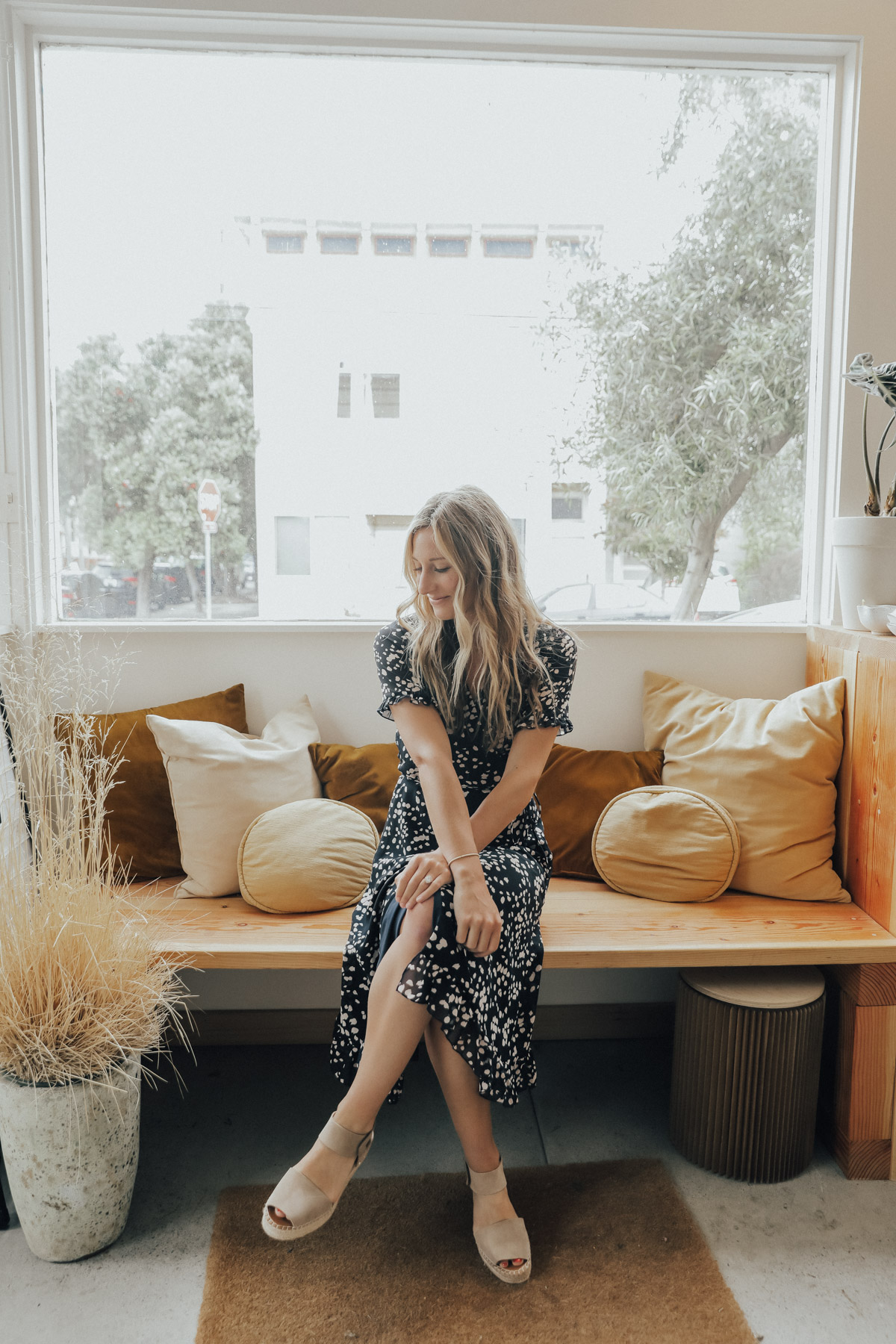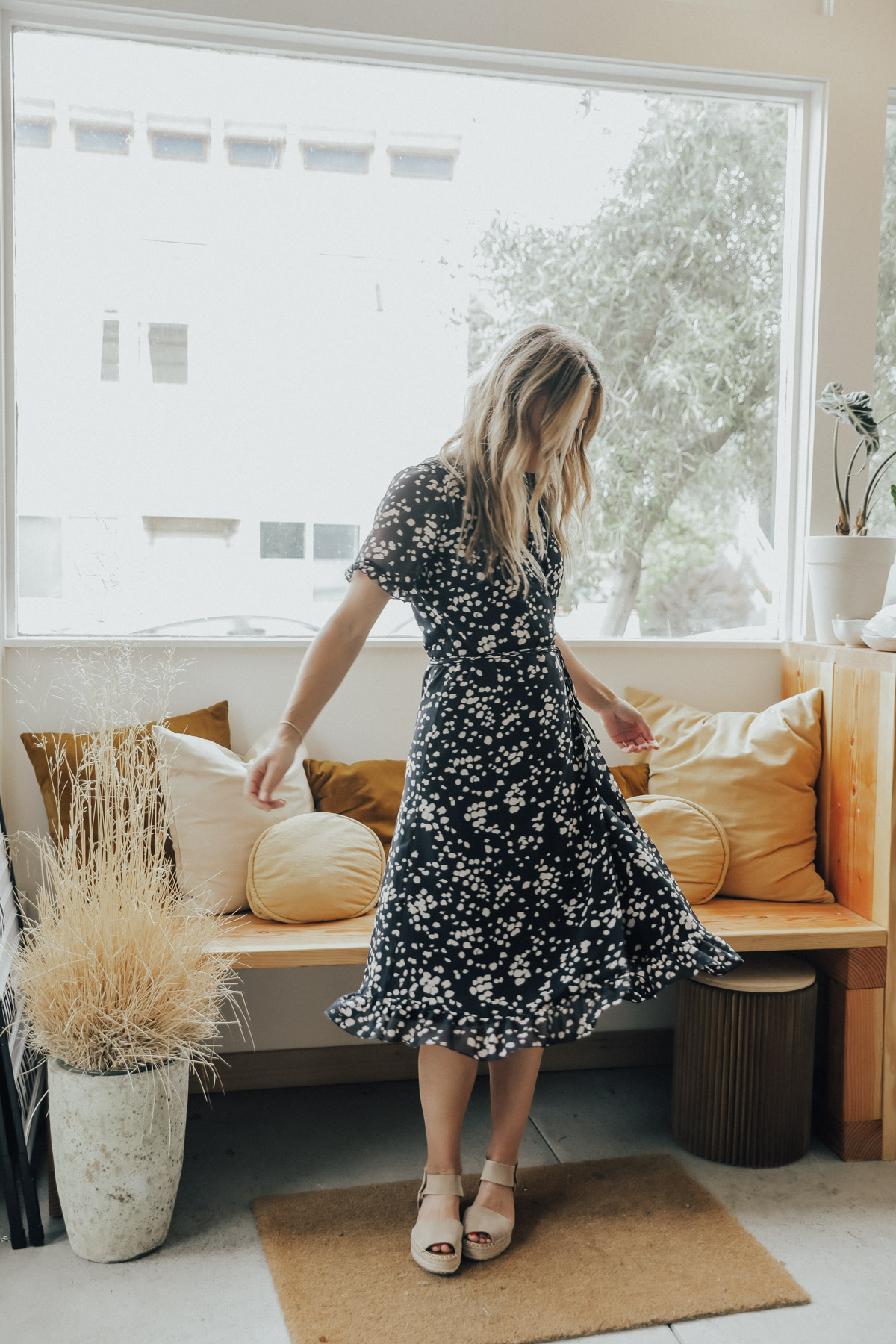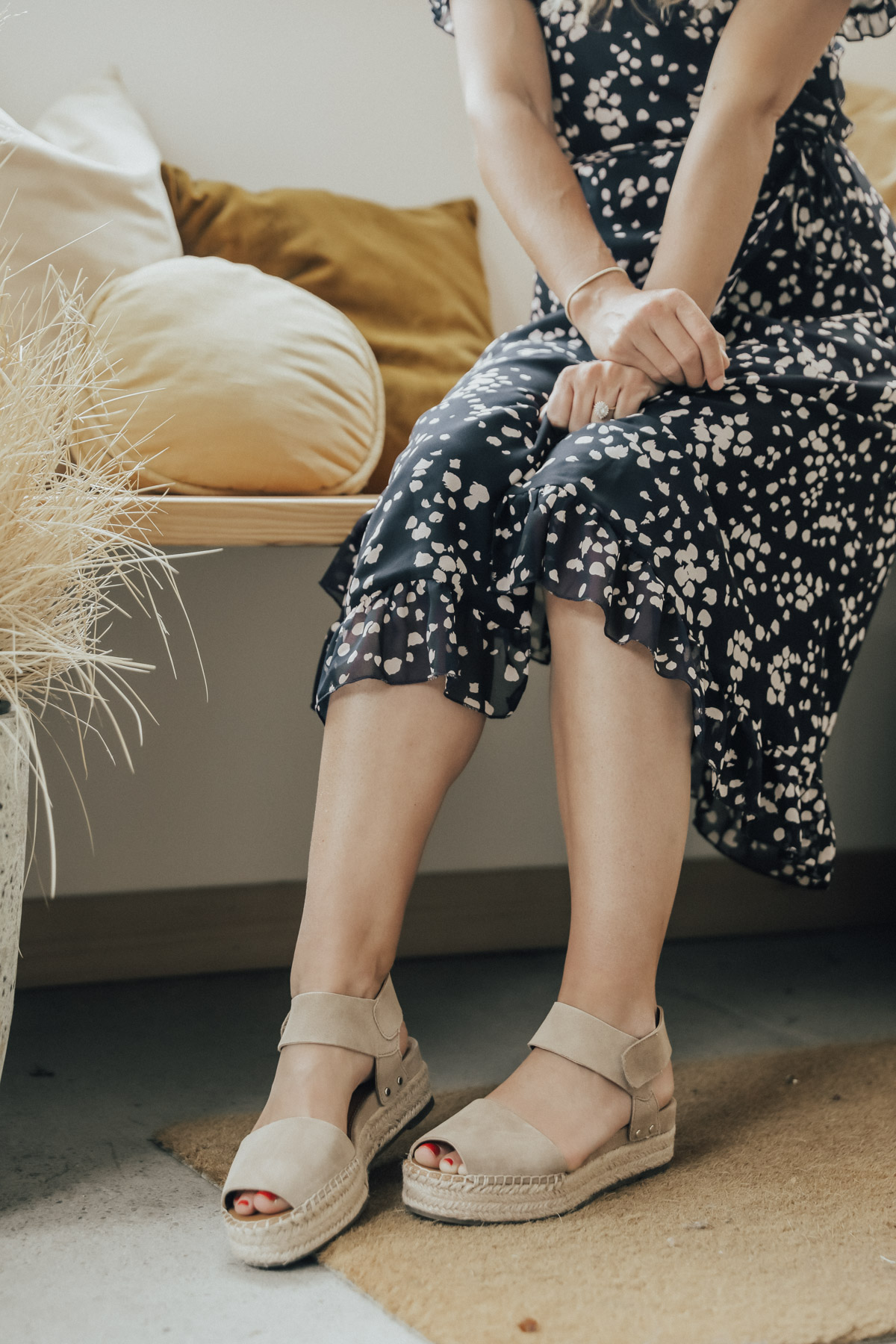 2. Textured white pieces
I also suggest incorporating some textured white pieces into your spring & summer wardrobe. The combination of these distressed Paige jeans and Madewell eyelet top is great for transitional weather as well. I can throw on a heavier cardigan and slides for cooler days, or swap in a denim jacket and sandals. This gorjana necklace came in my Trunk as well and I love how it looks with this all white outfit!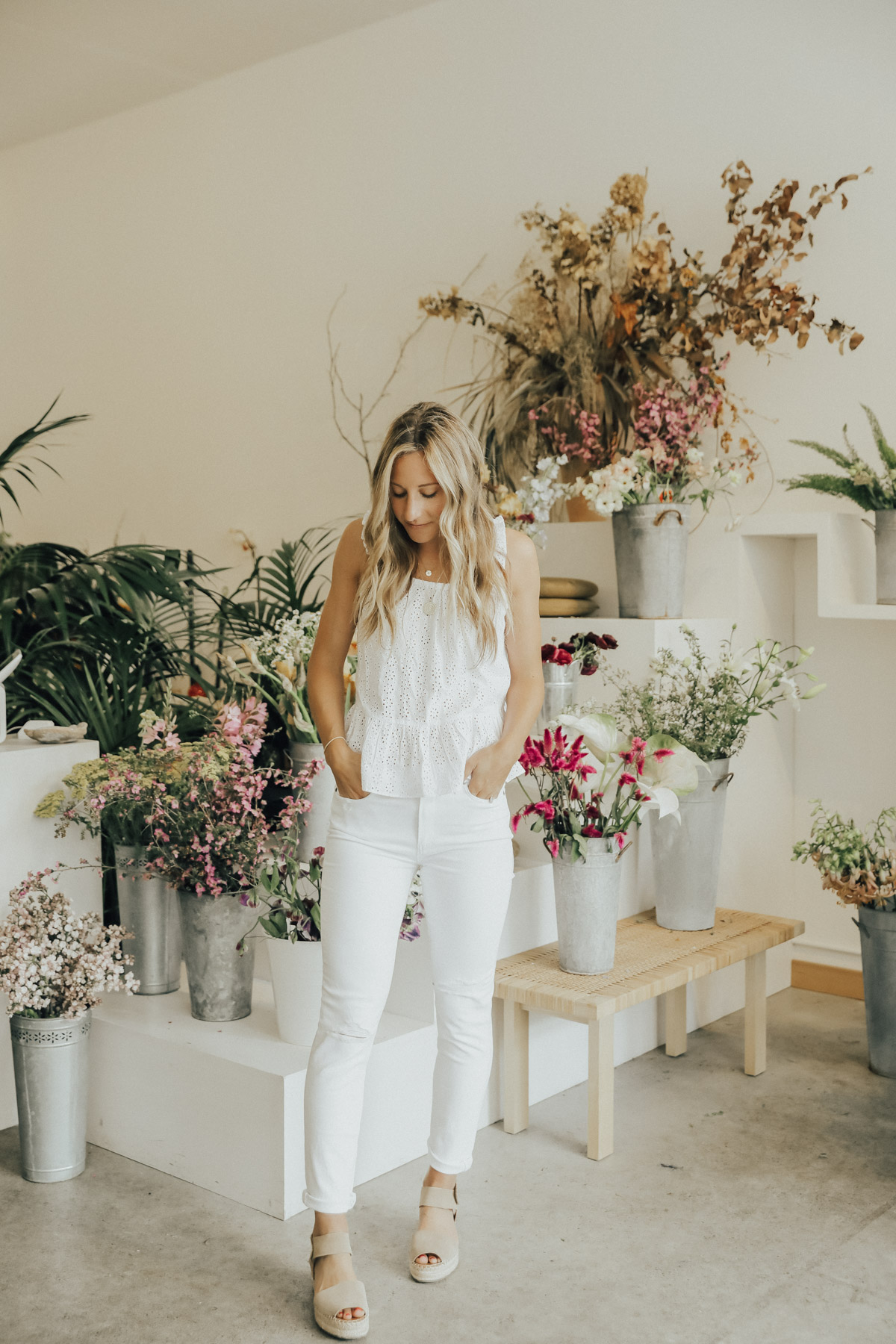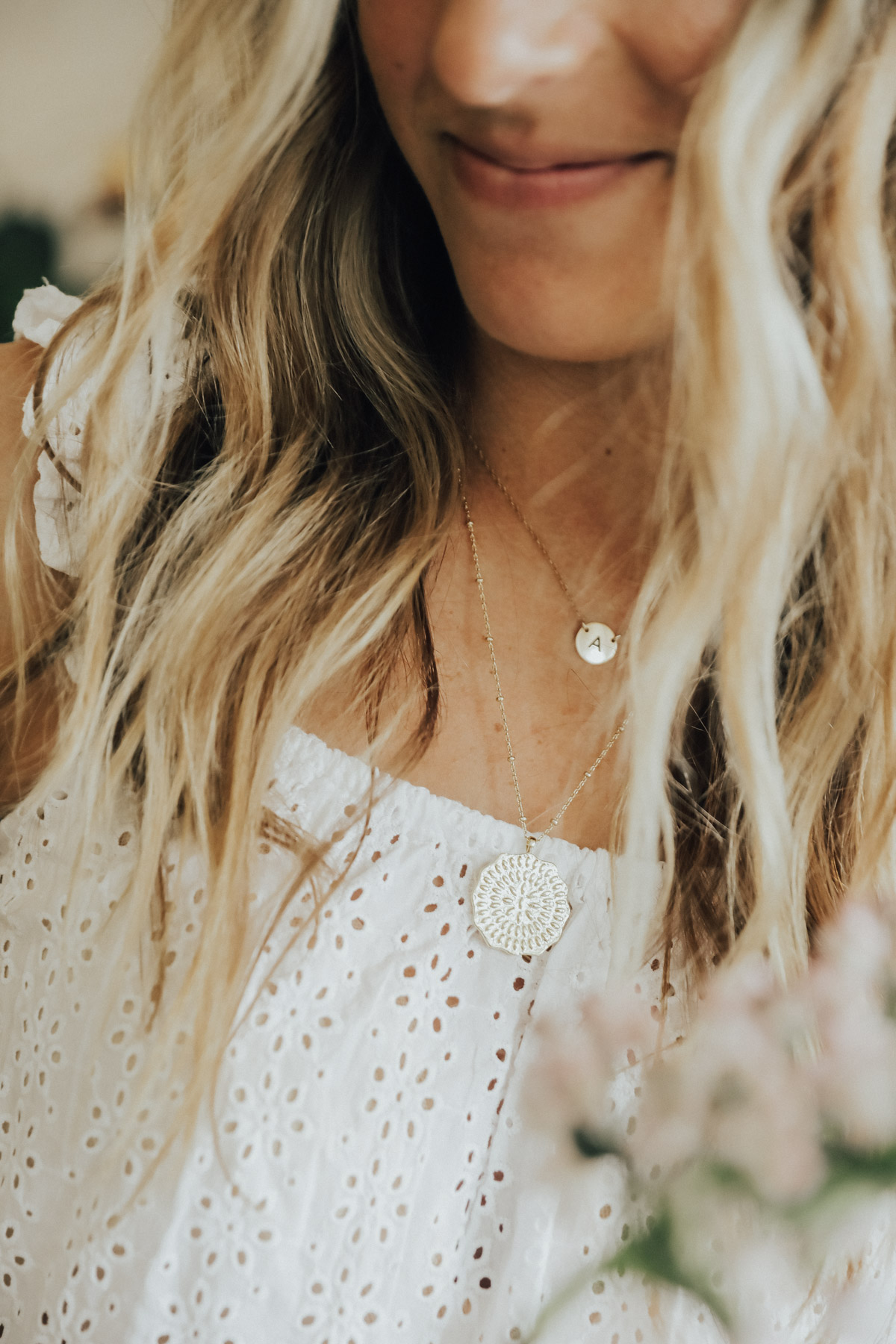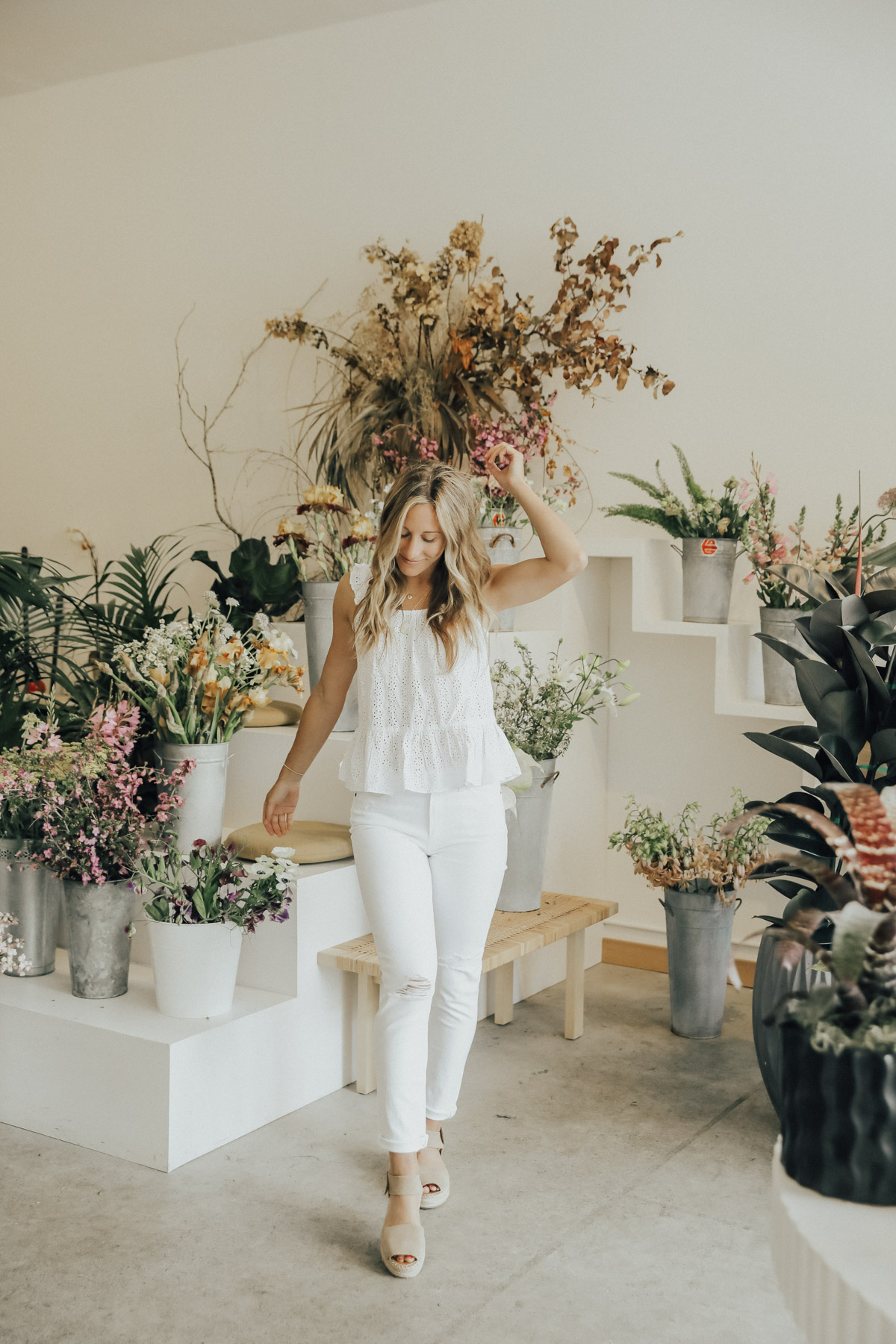 3. Linen jumpsuit
My collection of linen jumpsuits is honestly getting out of control. But I just can't get enough of them! This little number from Reformation was too cute to pass up. I love how it's a bit more fitted on top but still nice and loose in the legs for a casual vibe. My stylist suggested I pair it with these leather slides she added to my Trunk! I love that I get to discover new brands through Trunk Club as well that I may not have tried otherwise.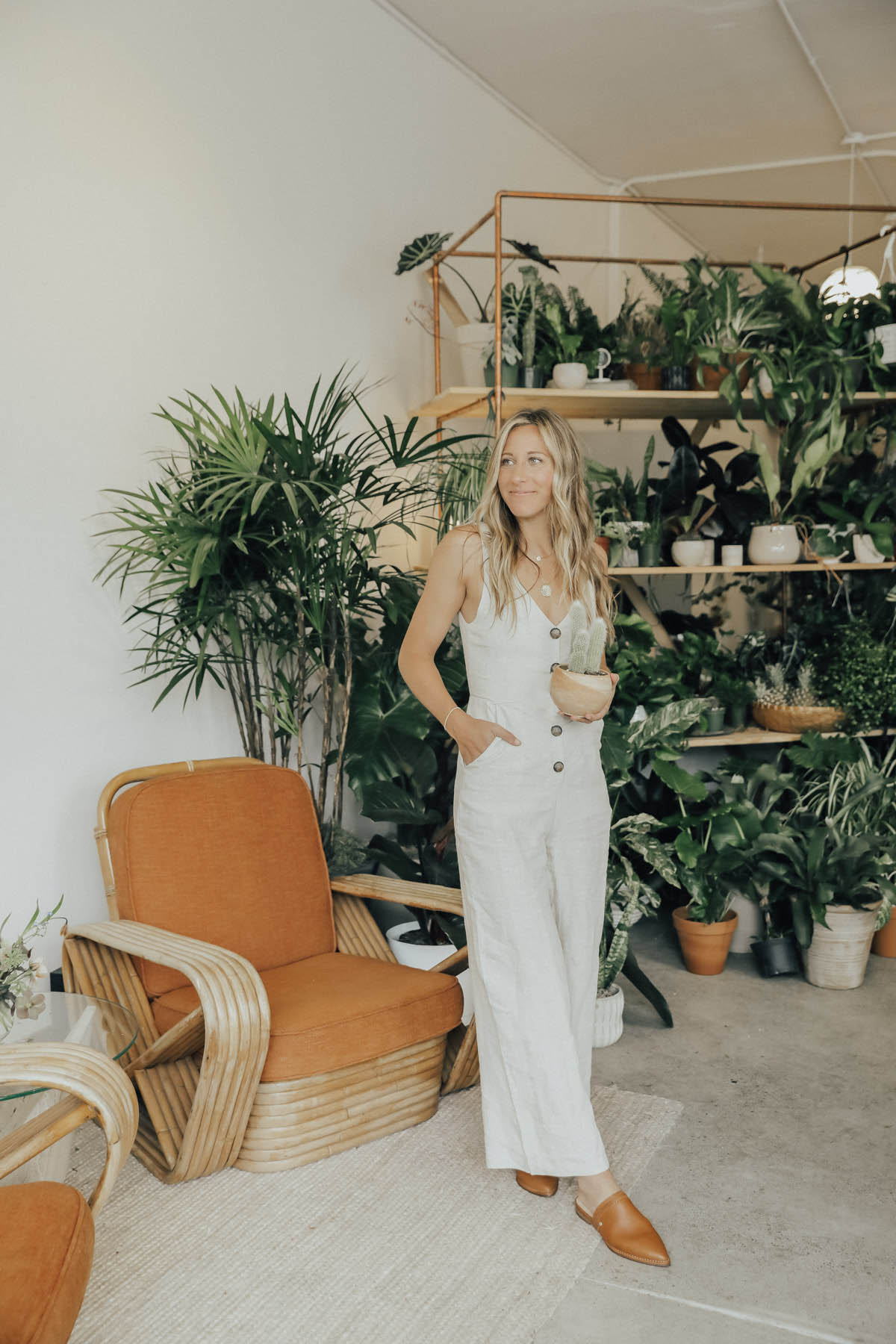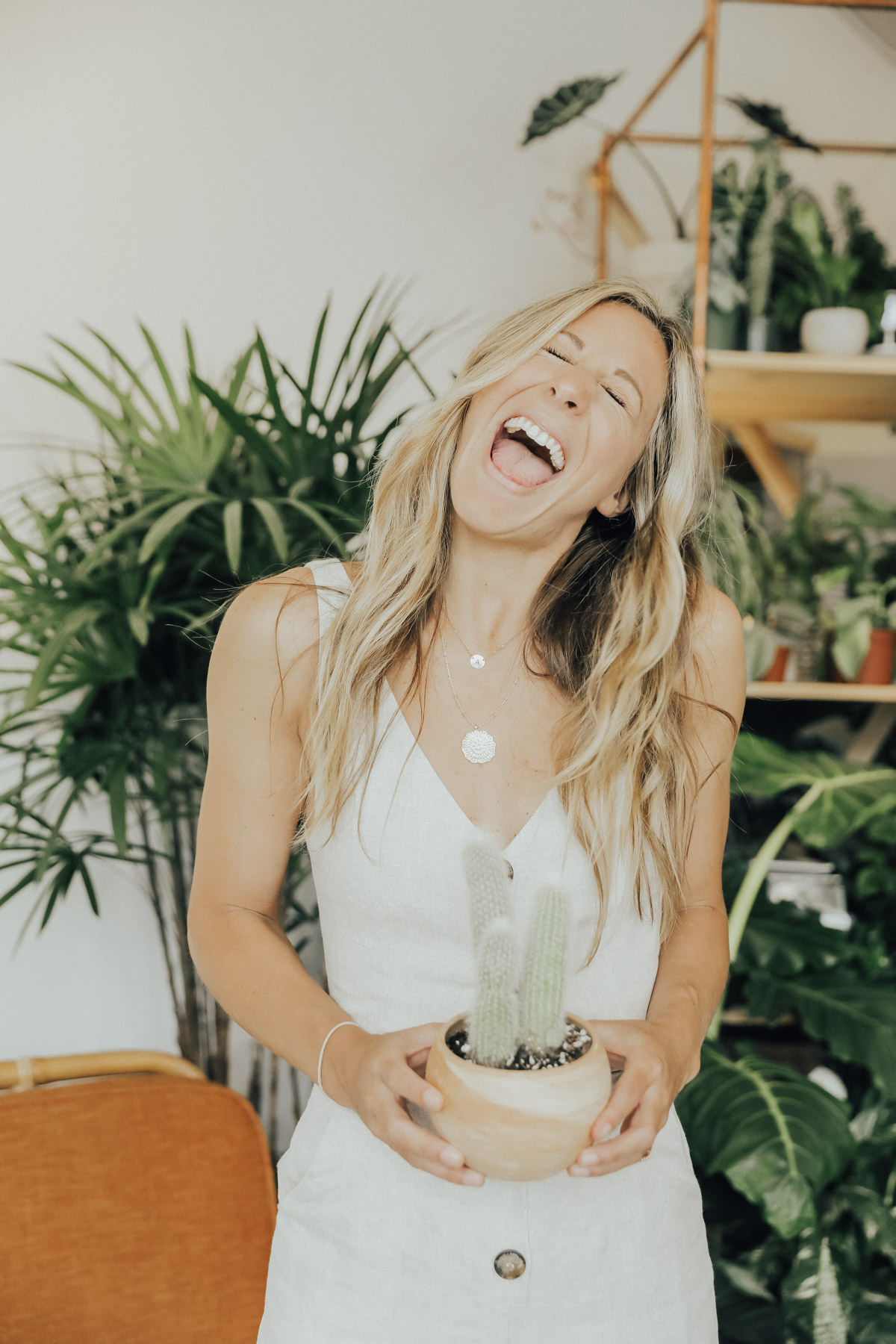 4. Cropped flare denim
Stocking up in denim in all sorts of silhouettes is a great way to freshen up your wardrobe. I'm a jeans and t-shirt kinda girl, so having some unique denim options is ideal. I'm loving the high-rise, cropped flare look of these jeans. I continued that 70s vibe with a flowy top from Free People (yup, my stylist totally got me), those leather slides, and sunglasses that actually fit my face! How did she do that??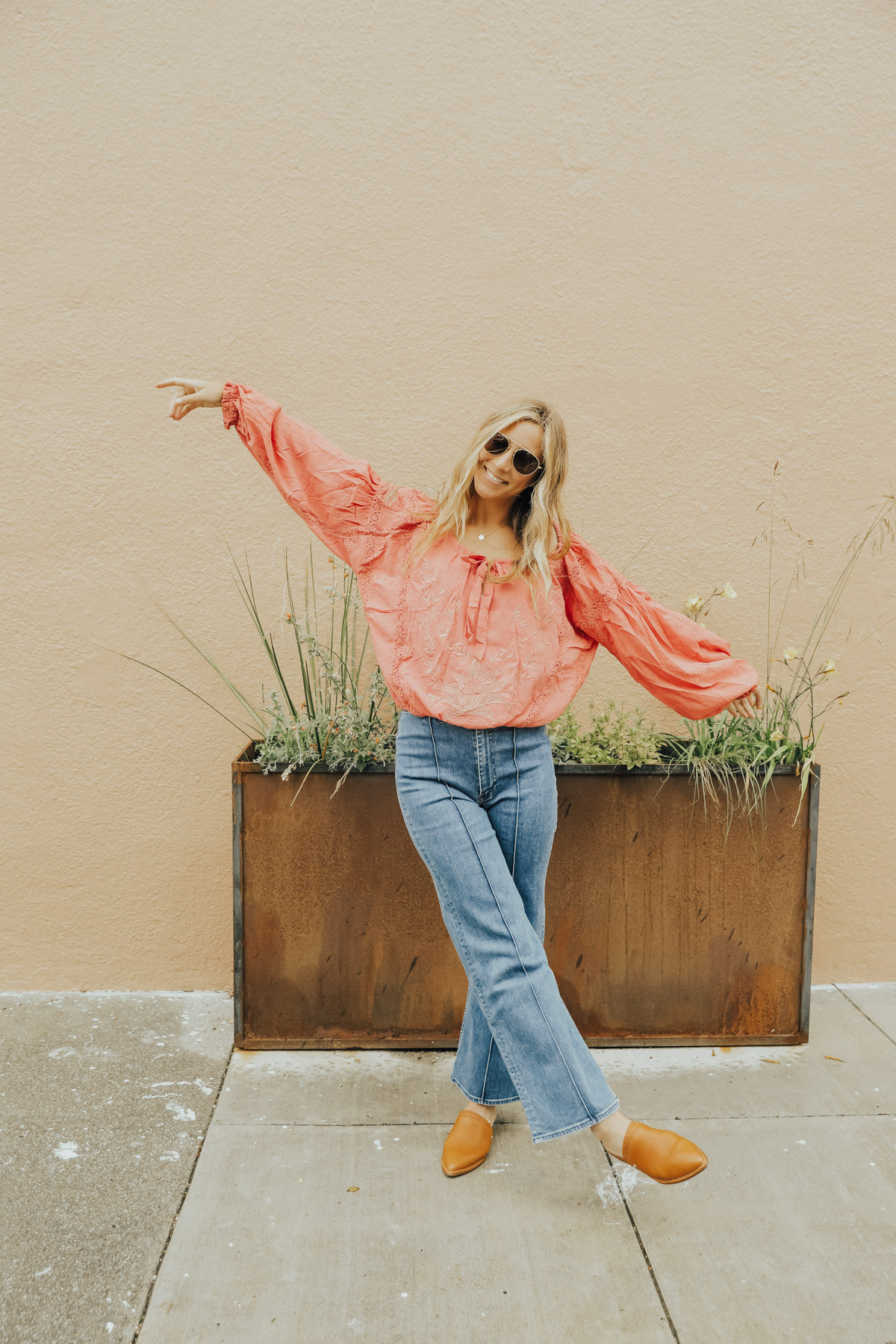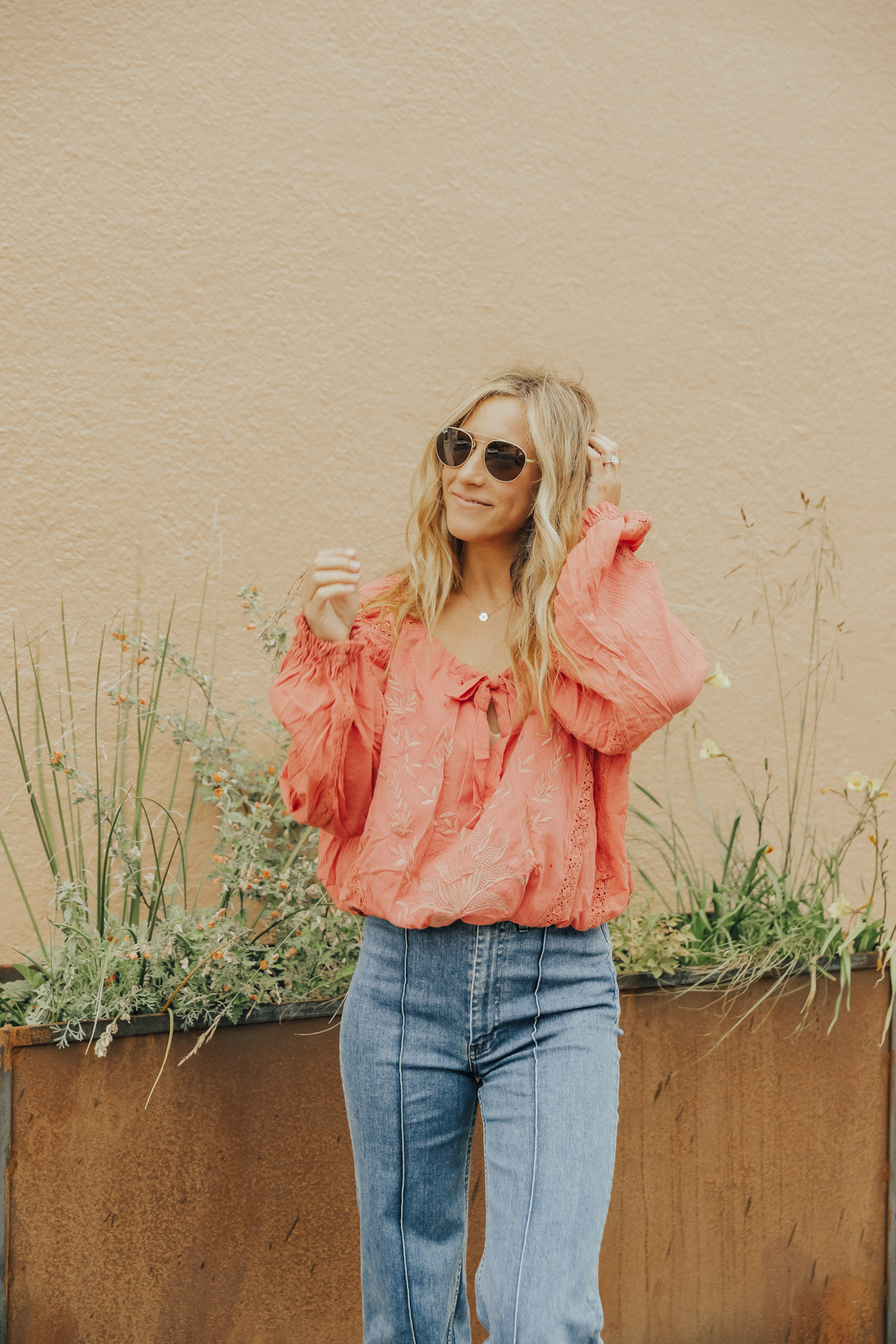 Have you guys tried Trunk Club yet? I'd love to know what you think! (And while you're at it, tell me which look is your fave because I seriously can't decide!)
Pro tip: Trunk Club is a Nordstrom company, so if you get the Nordstrom Cardholder Benefits and the high-quality selection that Nordstrom always has. Love that.