Fitness
How to Get the Most Out of Your Run
posted on September 19, 2018 | by Amanda Holstein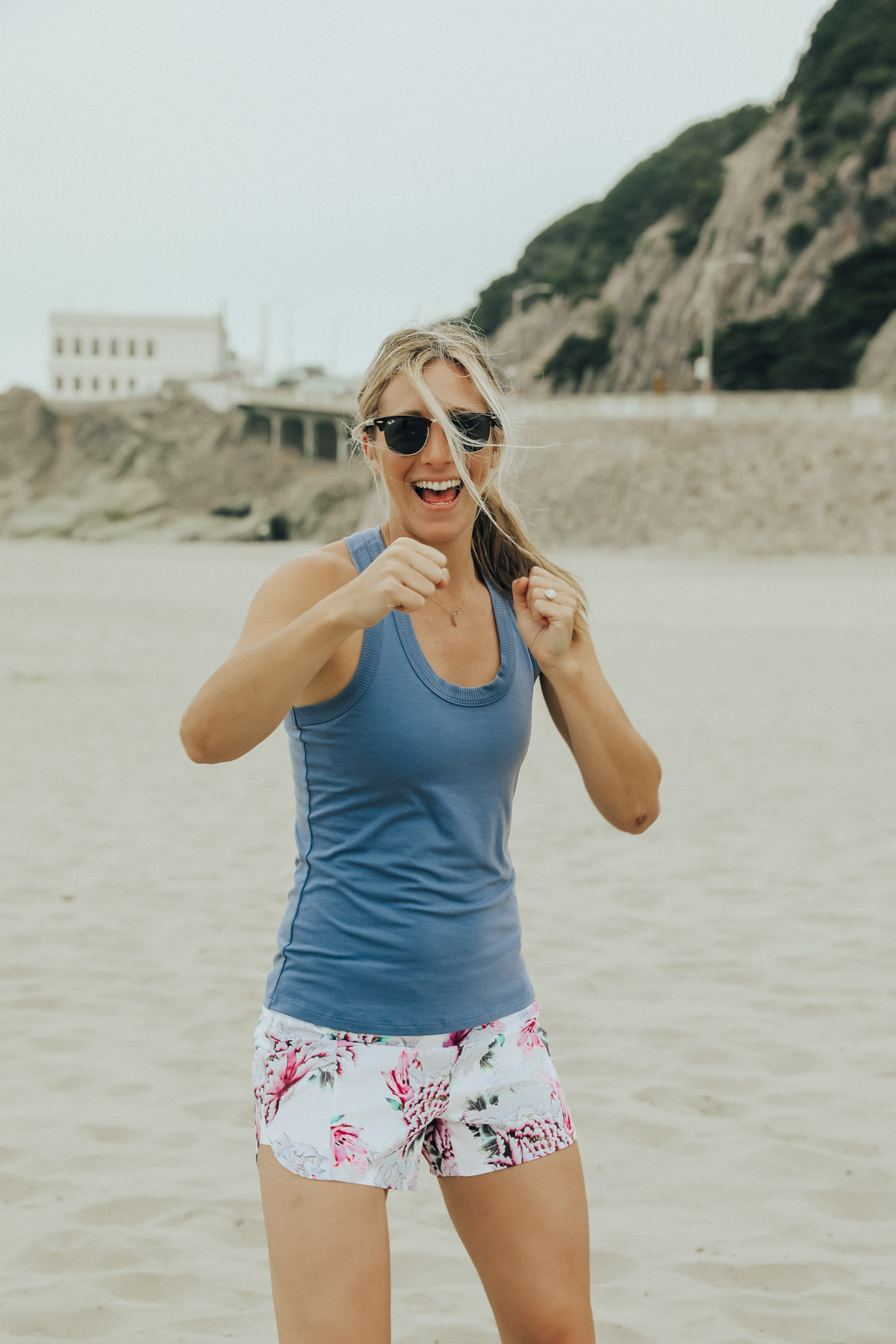 Thank you to Athleta for sponsoring this post.
I used to go for runs all the time. And then they got boring. It wasn't until recently that I decided to give them a try again. But this time, I decided to change things up a bit. How could I make the most of my run? How could I make it more challenging and more stimulating?
First, with cute workout gear, of course. I'm not gonna lie — Athleta's Run Free Line was definitely motivation to get back into my running routine. I couldn't resist these floral shorts! I'm also in LOVE with their Run Free Sports Bra. It feels secure but lightweight at the same time. Their Topanga Racerback Tank that I'm wearing is perfect for running too and I love the colors it comes in. And this jacket? Super lightweight and has all the pockets you need for your phone, keys, etc. I love when workout clothes have the right pockets!!
Besides opting for cute workout gear, here are a few more ways I've been making the most out of my runs: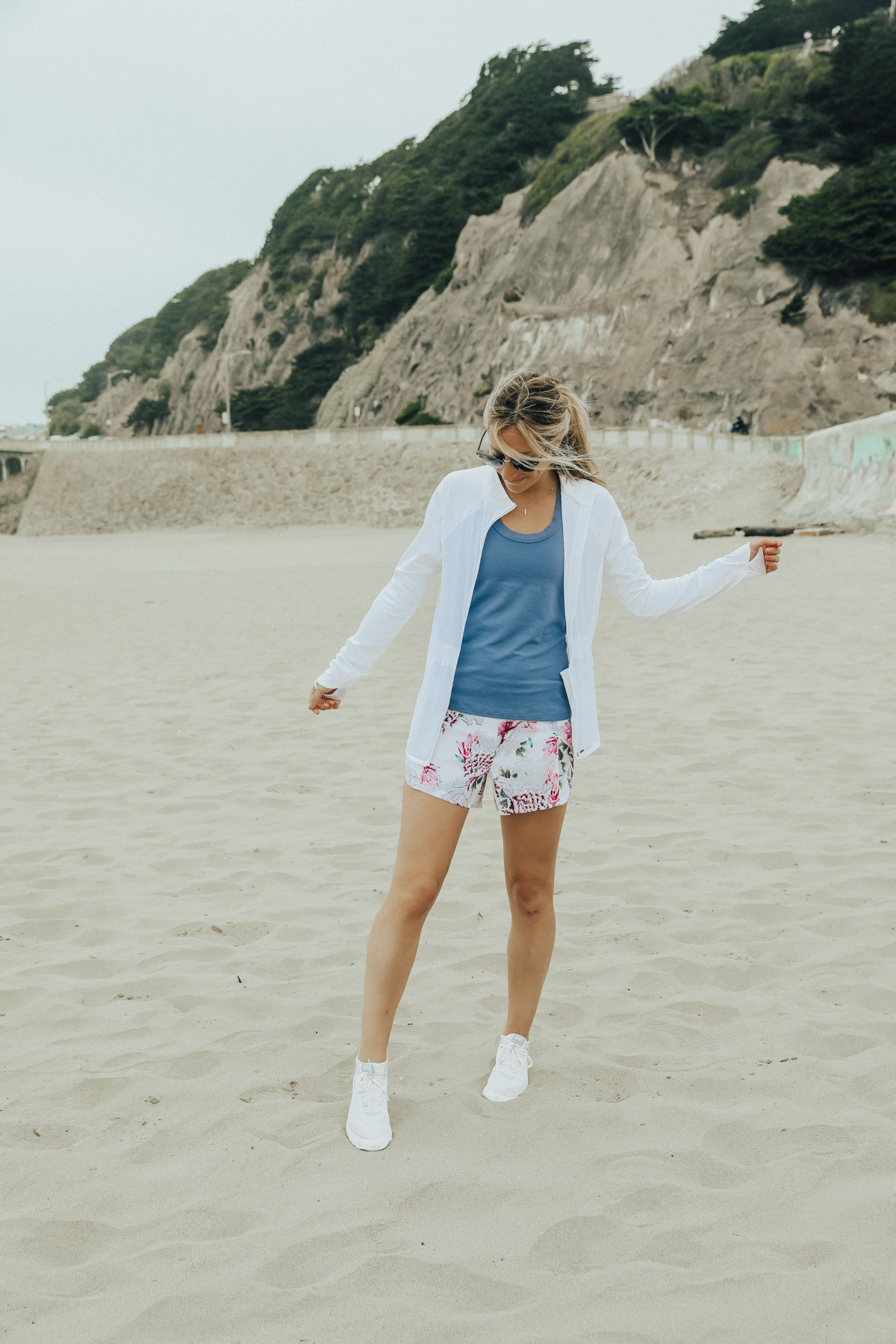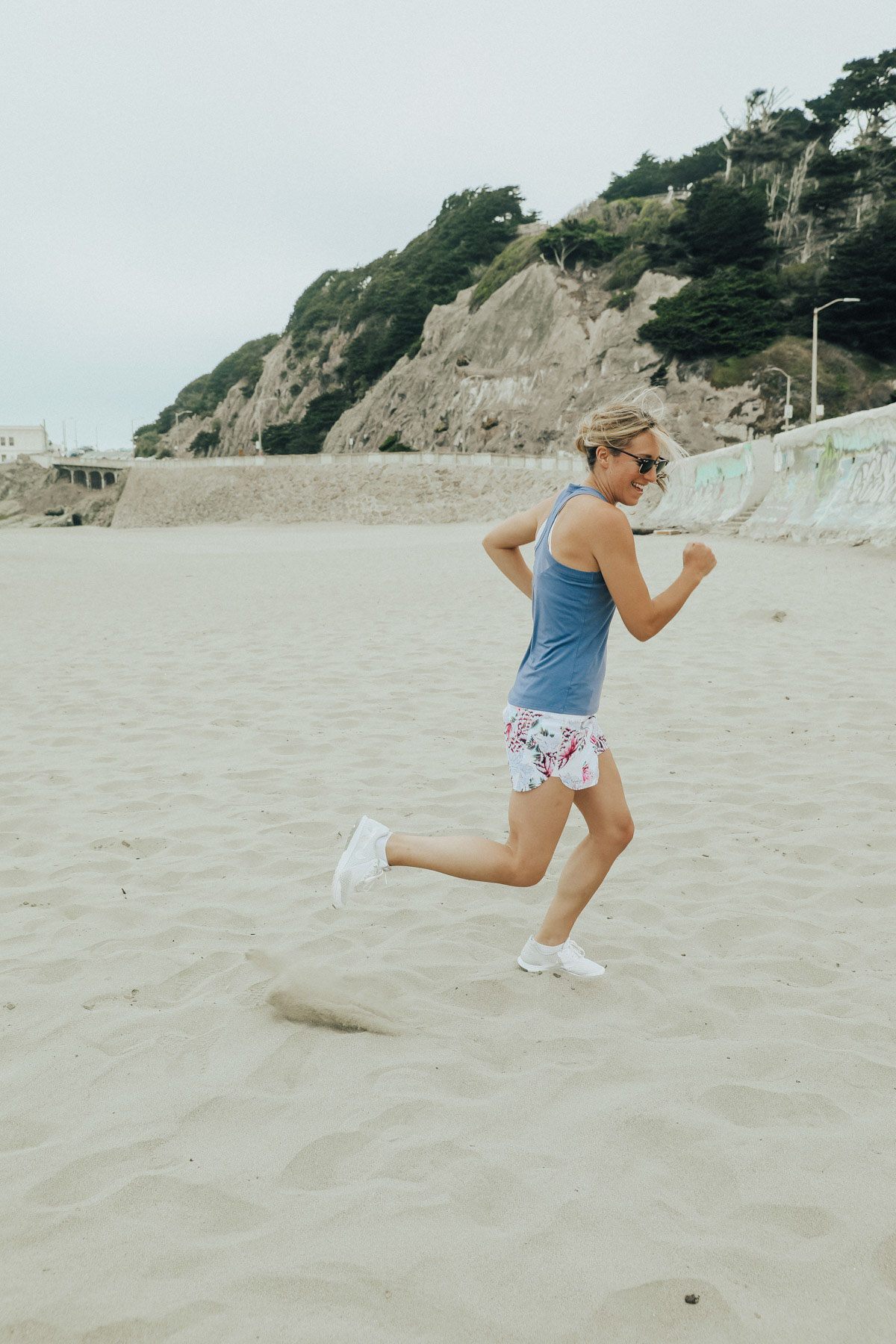 Start with yoga stretches (and a view)
Some of my favorite stretches I learned from yoga class, so I decided to bring those into my running routine. First, I'll choose a spot with a nice view (ideally the beach!) and start with some of these stretches. I'll take deep breaths as I would in yoga and really focus on the movements because man does stretching feel good!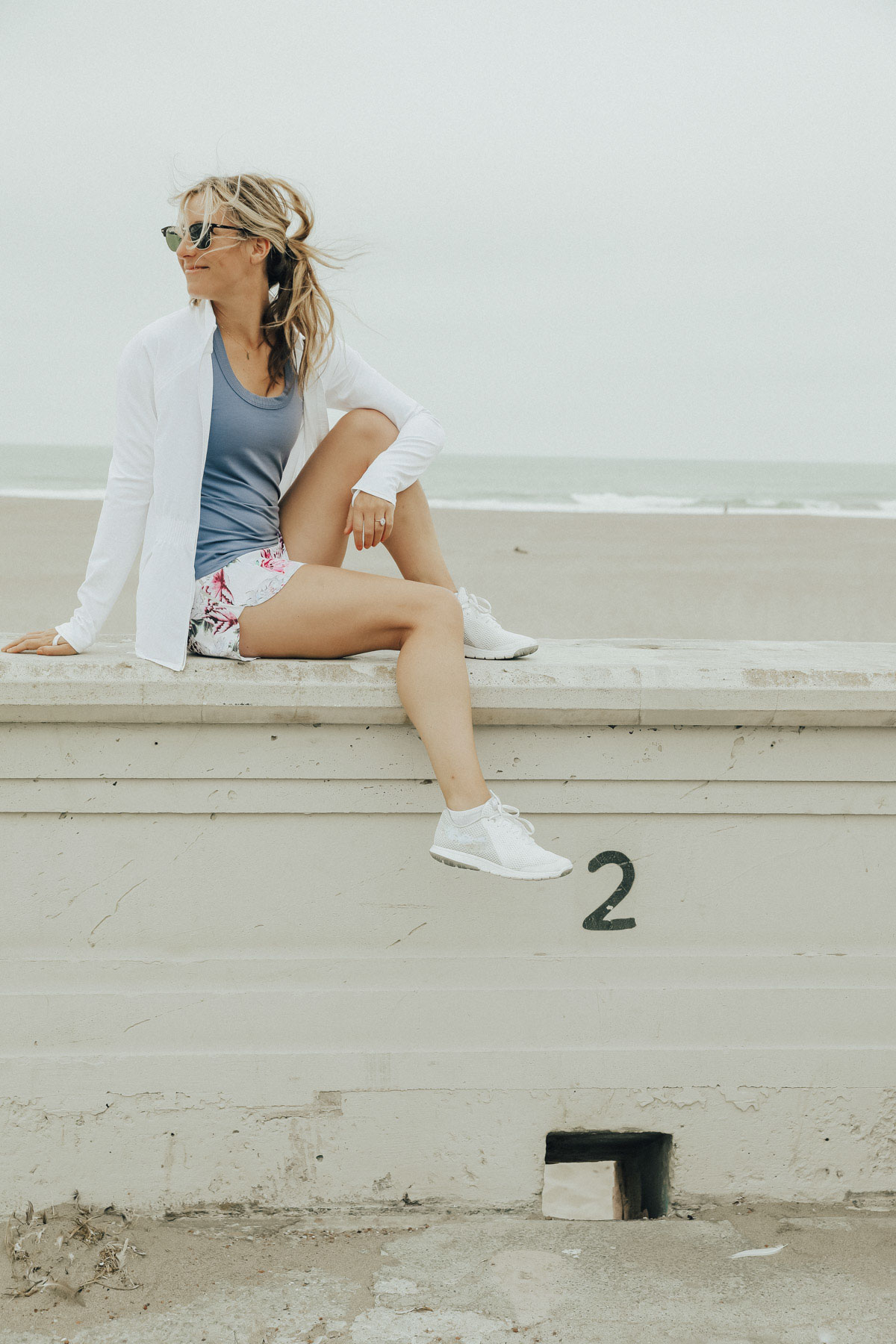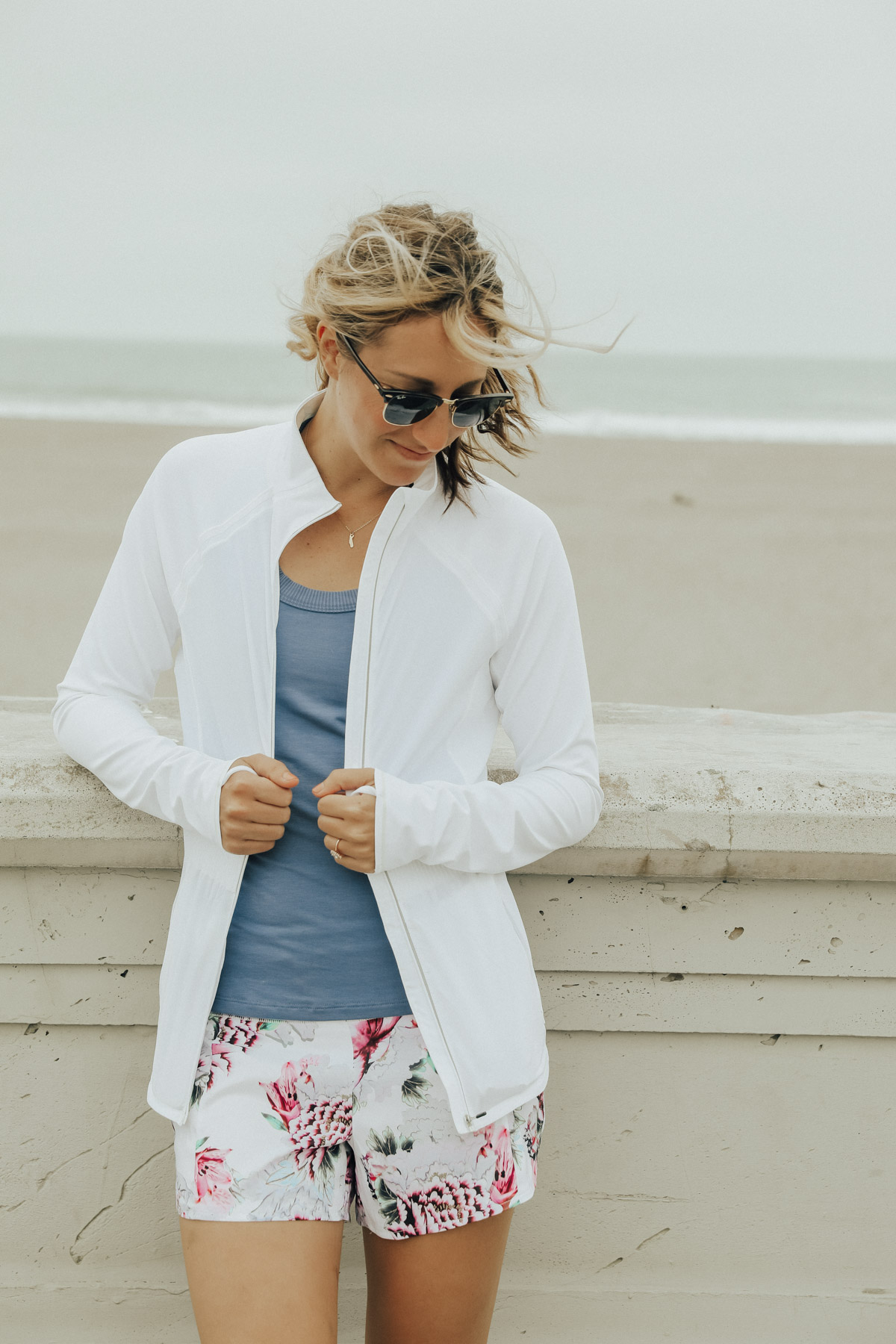 Alternate between jogging & sprinting
This might sound crazy, but adding springs to my run actually made it way more fun. They sound intimidating, but there is something about running as fast as you possibly can that just feels so good. I won't do this the whole way, but maybe I'll pick a spot I see ahead and sprint to it just to change things up a bit.
Break for abs
I've also started doing my ab exercises during my run, rather than waiting until the end. After a couple sprints, I'll take a breather and do a plank or some bicycle sit-ups. It's a great opportunity to catch my breath and work out another part of my body.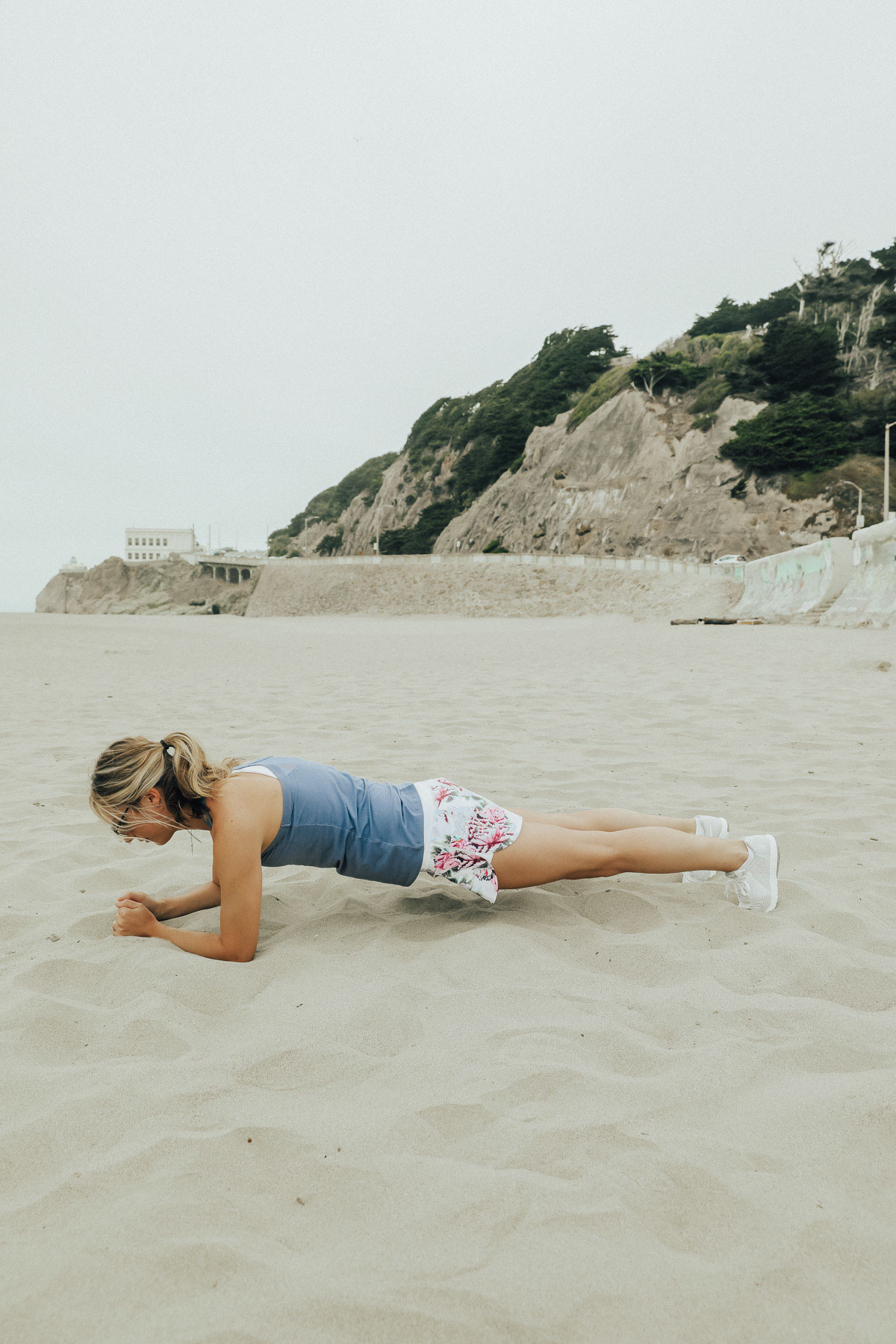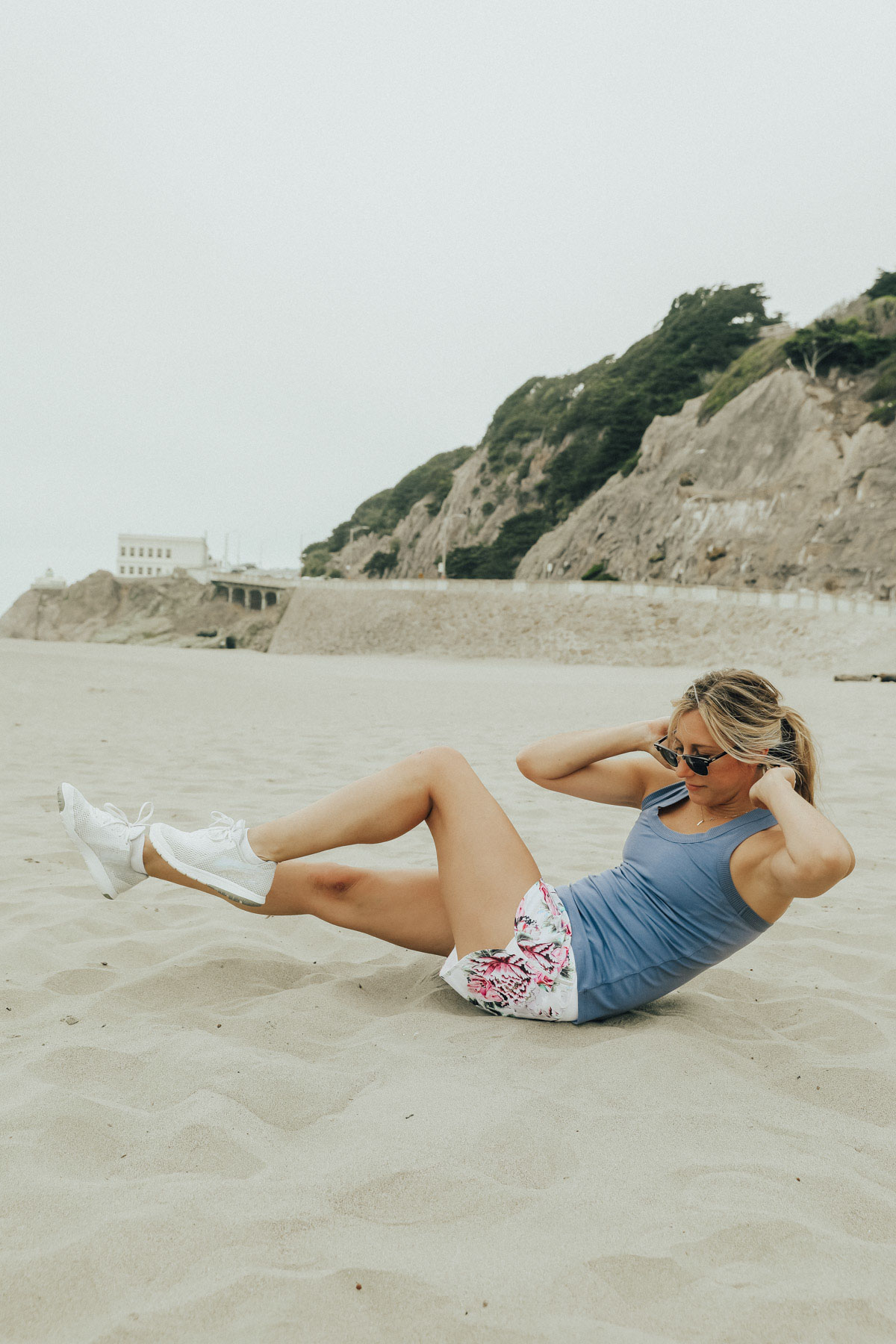 Find some stairs
They can seem intimidating, but stairs are SUCH a good workout! Start slow and just jog up once on your next run. Over time you can work up to five or even ten times up the stairs. It's a great way to mix things up if your run is getting boring and you'll definitely feel it in your legs the next day!
End with yoga stretches (and a view)
It's so important to take some time after your run to stretch — not just for your body but for your mind too! Enjoy those few minutes of relaxation. Treat yourself to a nice view if you can!