Outfits
The Power of Simplicity
posted on July 26, 2013 | by Amanda Holstein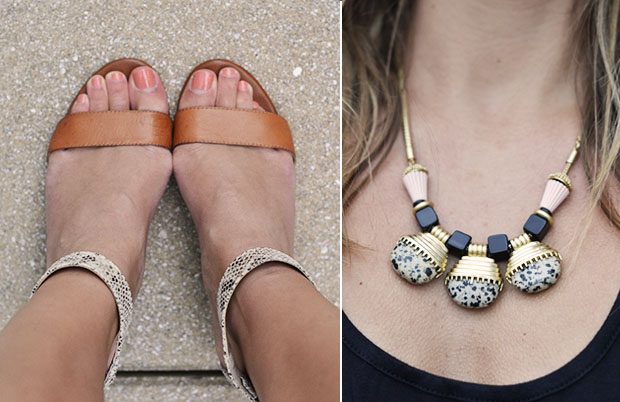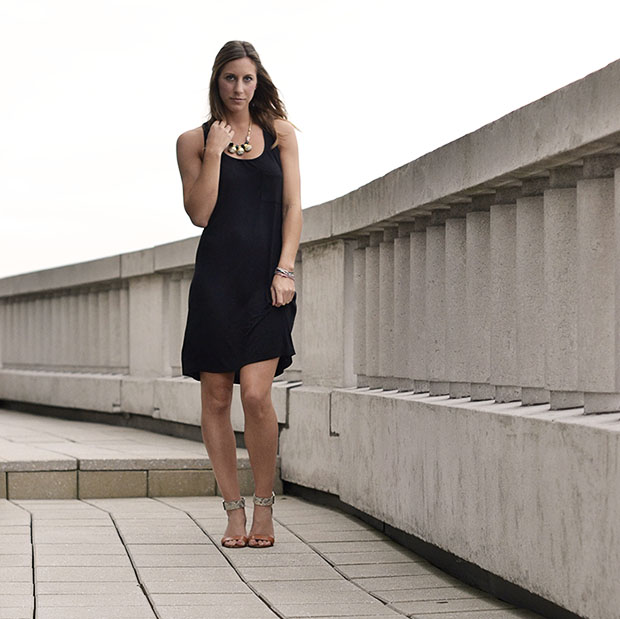 I've always been a fan of very simple outfits. I notice as I scroll through Pinterest or my favorite blogs, the outfits that tend to catch my eye the most are those that are clean and not fussy. Simple done right can be just as, or sometimes even more, inspiring than a bold look with tons of prints and layers. Although when I manage to put together a complex outfit, I certainly pat myself on the back, it's the simple ones I get most excited about.
Take this black dress for example. It's cotton, sleeveless, and barely has any shape to it. But when clothing fits correctly and you add just the right accessories, you've got a perfect outfit that's sure to turn heads (if I do say so myself). Here are my tips to accomplishing a simple look:
1. Fit is key.
No matter the shape or structure of a piece, as long as it fits your body and enhances it, you can't go wrong. The simplest of t-shirts can look amazing as long as it fits right. Plus, don't be afraid to get things altered. If you have big boobs and a small waist, for example, buy clothing for your boob size and then alter it to fit the rest of your body.
2. Accessorize.
Now, this doesn't mean you need to accessorize the sh*t out of simple outfits, it just means use accessories to enhance the look. Whether it's a small dainty necklace or a bold statement piece, choose something that complements your outfit rather than distracts from it.
3. Don't try too hard.
If a simple t-shirt and skinny jeans are your go-to, there's nothing wrong with that. Simple can be whatever you want it to be as long as it feels you.