Decor & Styling
How to Update Your Living Room on a Budget
posted on August 31, 2017 | by Amanda Holstein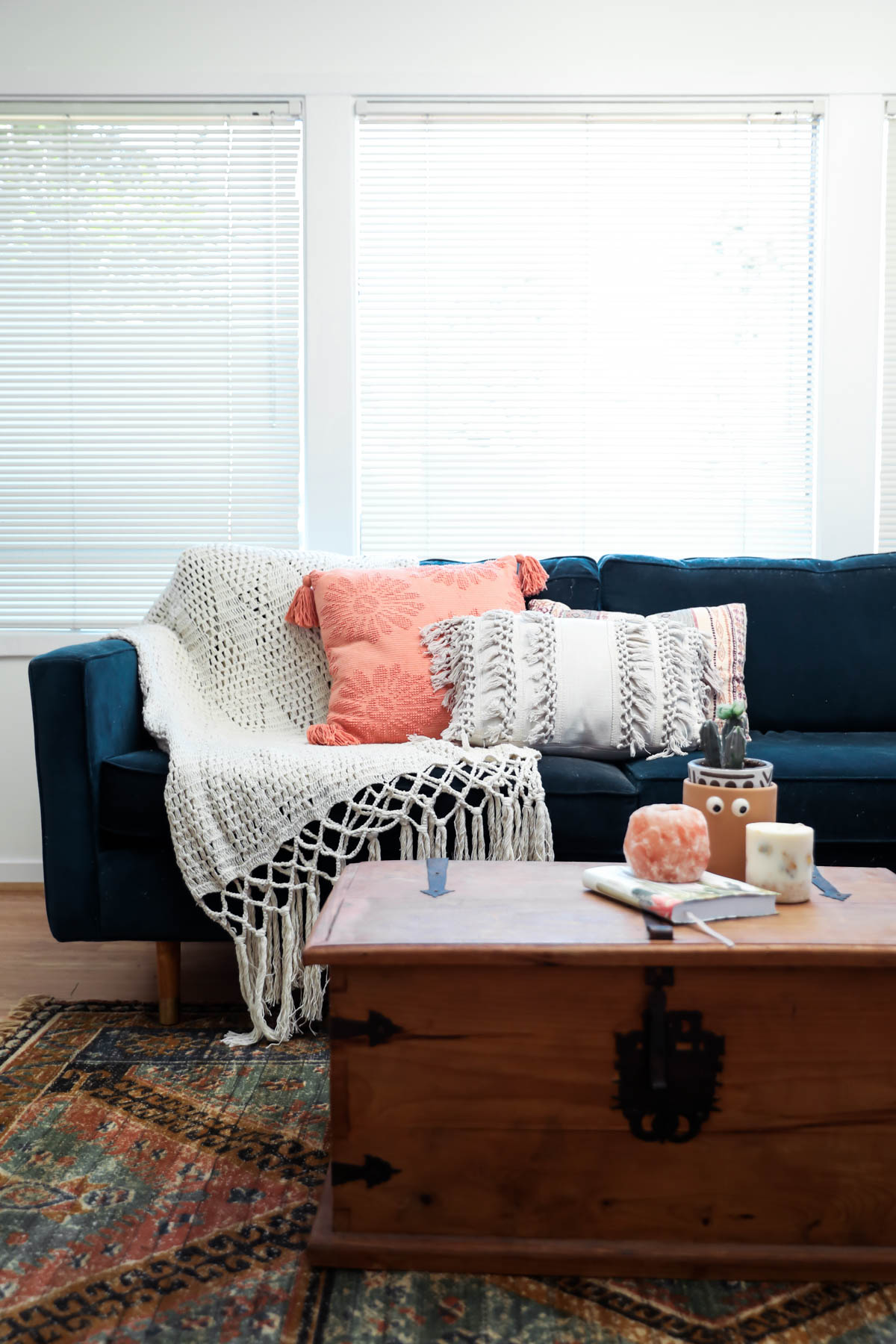 I get bored easily. So staring at the same furniture setup day after day makes me a little stir crazy. You've seen me rearrange my furniture for an easy update, but I also love to swap out my textiles & accessories for a fresh new look. I thought I'd show you two different ways to update your living room (keeping my boho style in mind) using only pillows, throws, and decor.
Option 1
For a softer take on the boho vibe, this look incorporates more neutrals and cozy textures. Start with an indigo dyed throw and lay it over the center of your sofa. For a cozy touch, layer a sheepskin throw on top. I love how this totally changes the look of the sofa and is clearly way cheaper than buying a whole new couch!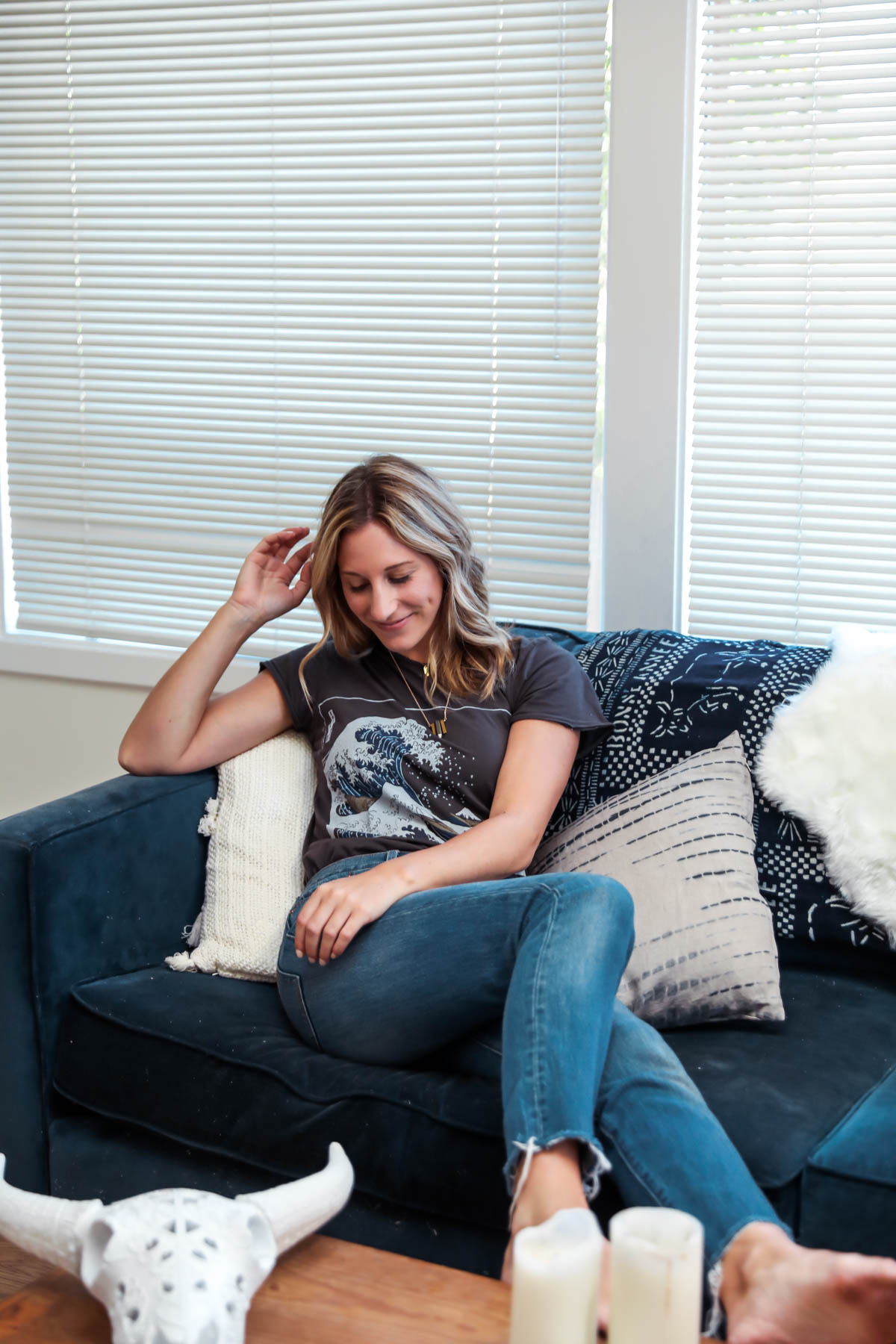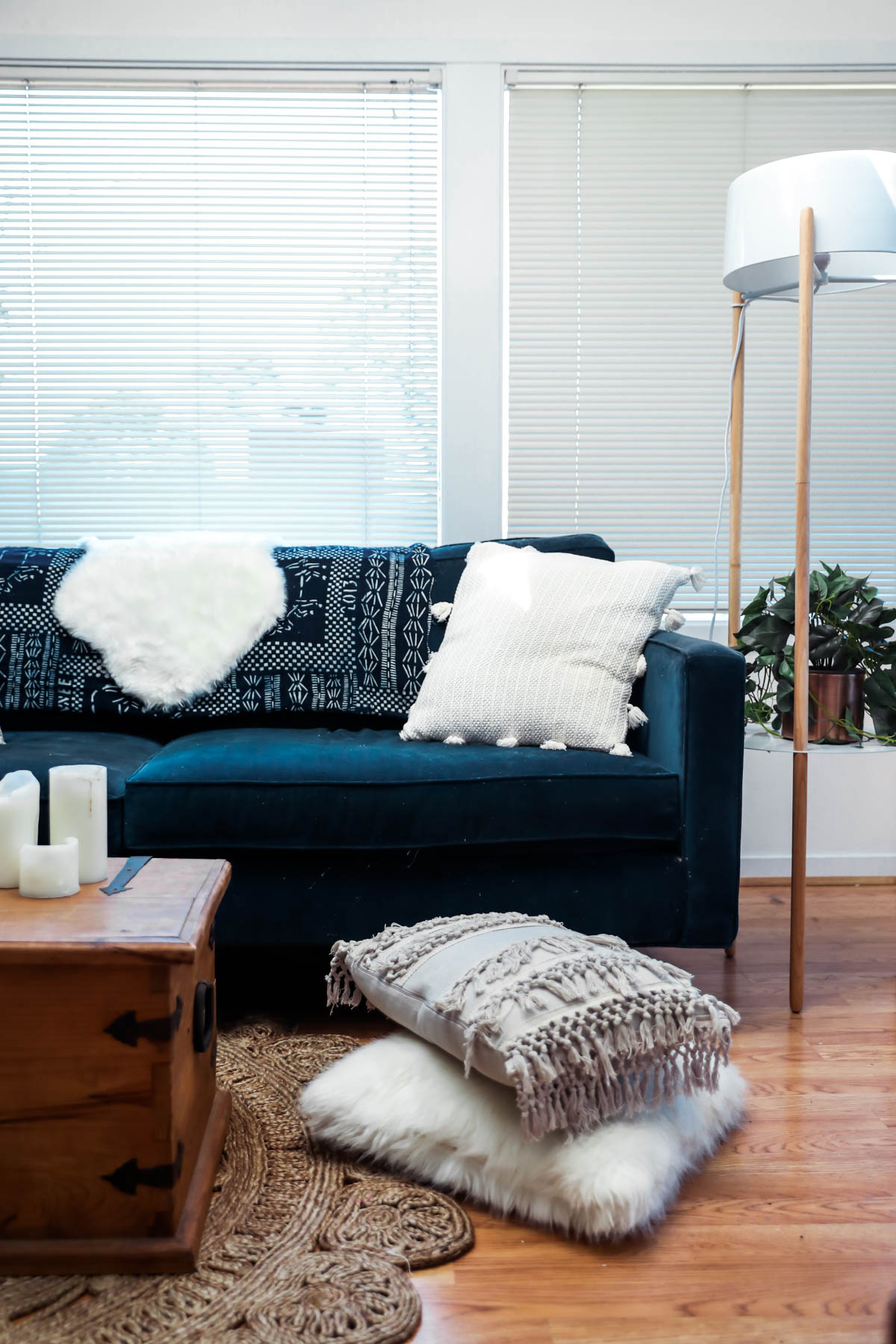 Next try swapping out your pillows. I usually like to have two pillows that go with everything, like these white tassel ones from Urban Outfitters. That way I can just swap out one or two pillows to change the entire look, rather than starting from scratch. For this look, I added another indigo dyed piece in a different print for some contrast.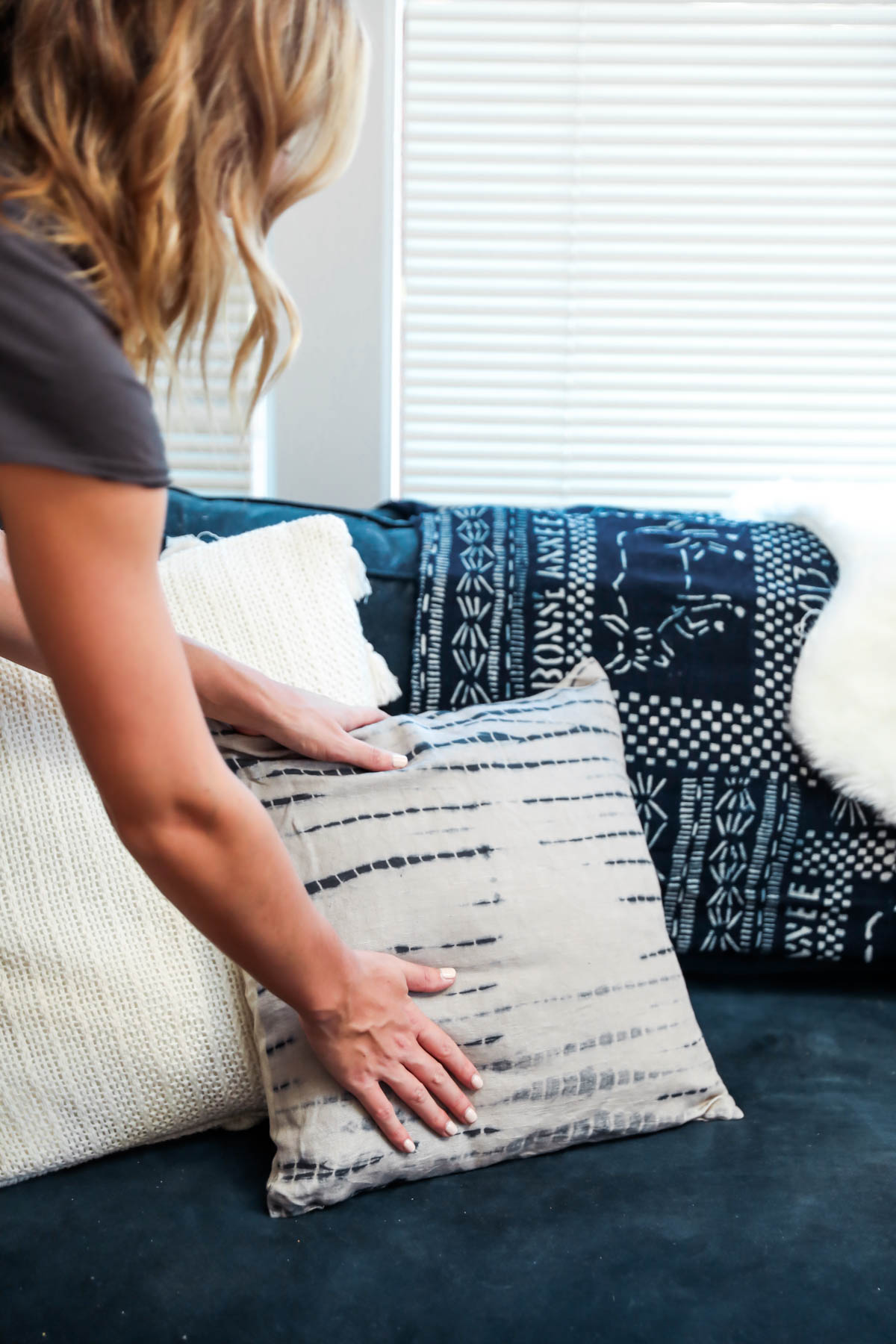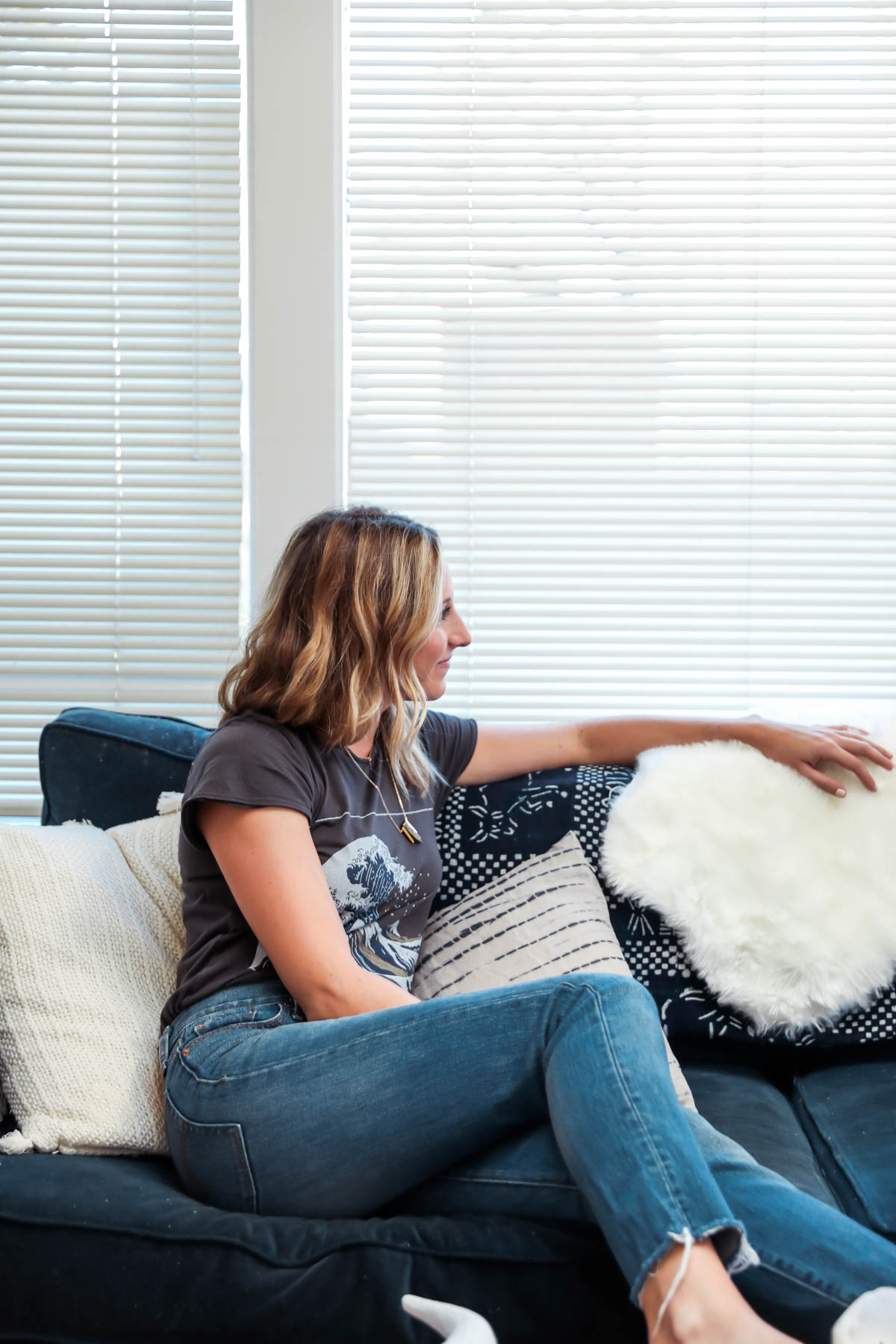 If you have the budget, I'd suggest swapping out your rug for something new as well. A new rug can seriously change the whole vibe of the room and Urban Outfitters has some really affordable ones! I love how this round jute rug gives the space more natural texture, without distracting from the prints. Finish off the look by rearranging your accessories and adding in some new ones. I instantly fell in love with this faux skull. Though it's meant to hang on the wall, I kinda like it as a decor piece on the coffee table!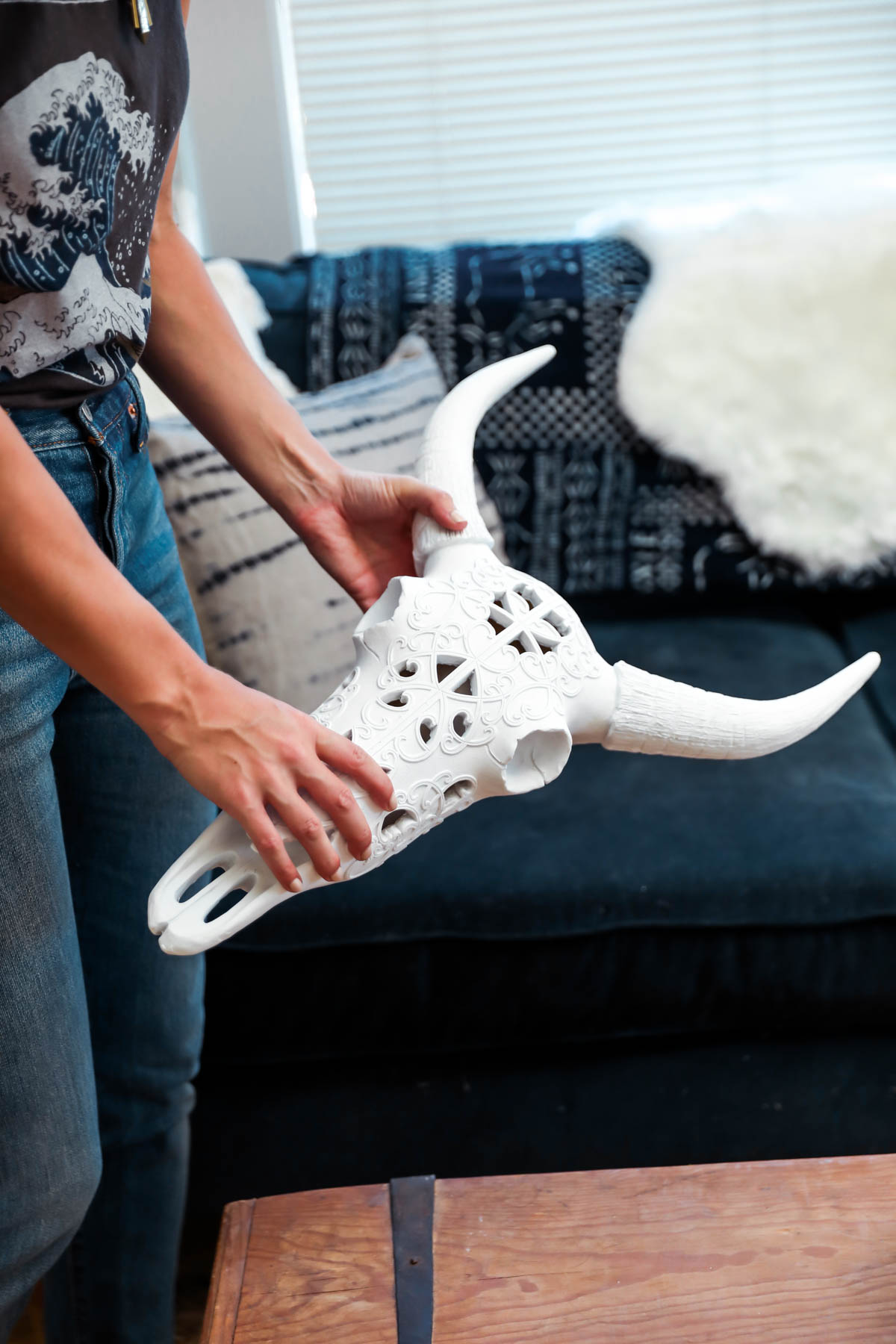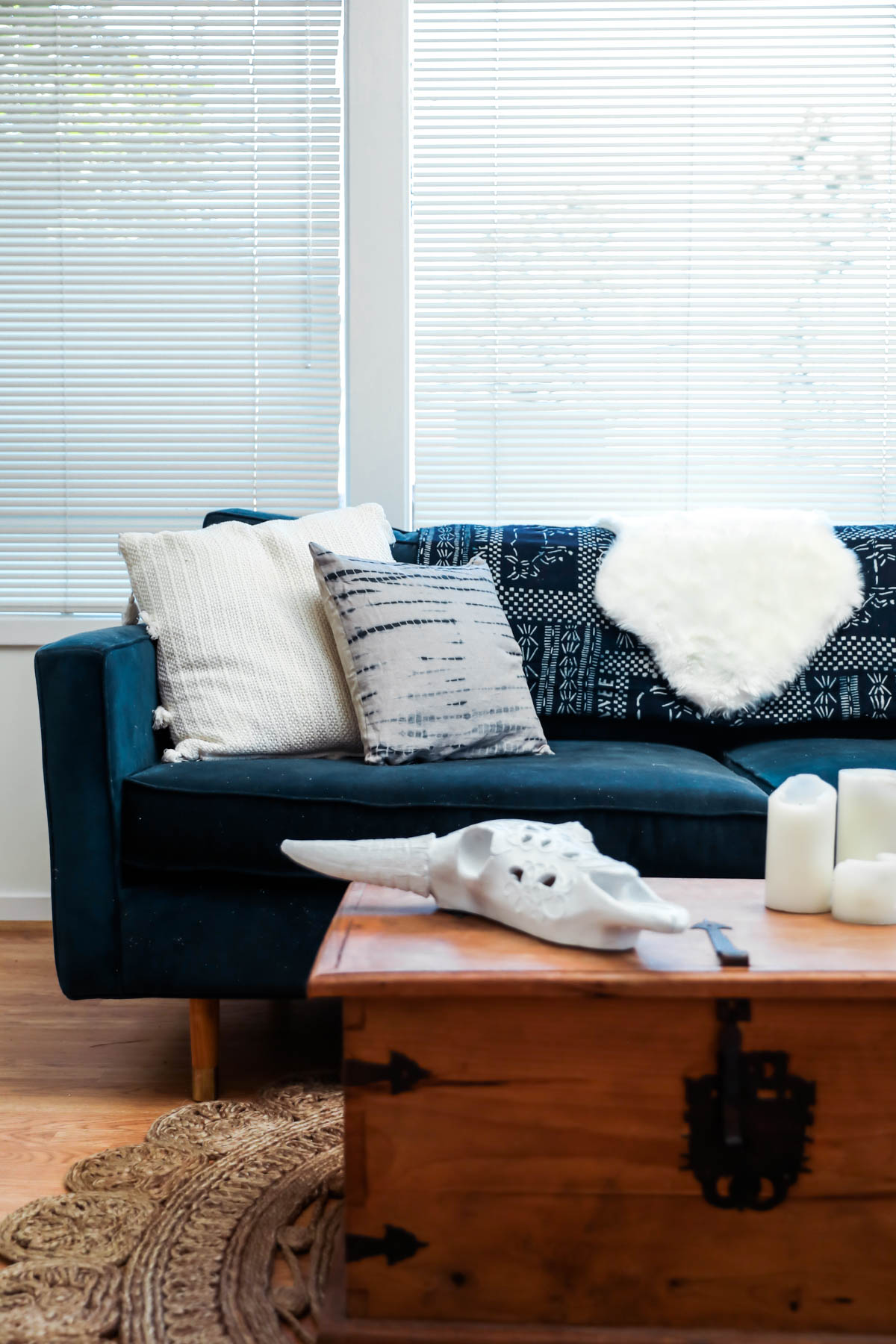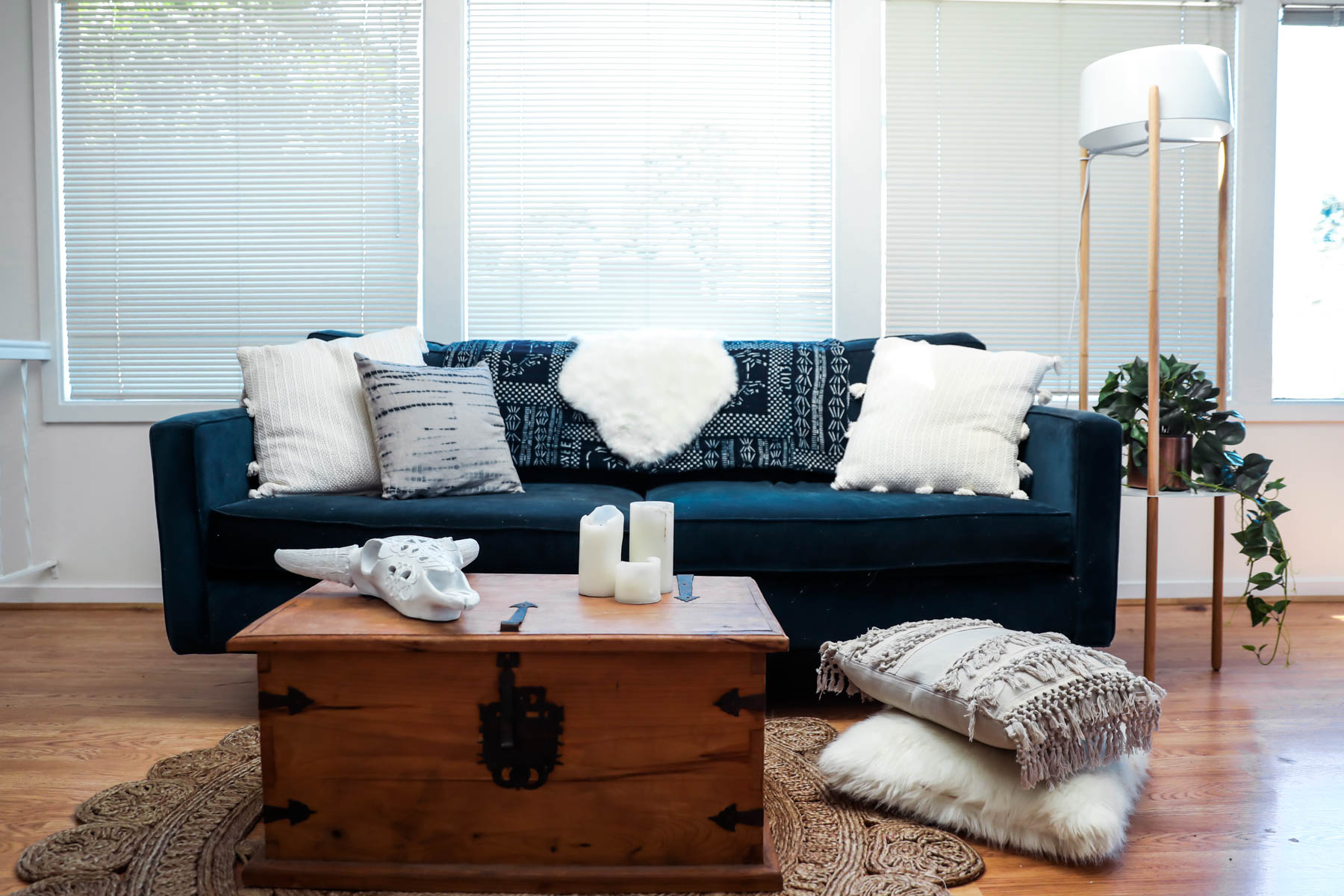 Option 2
If you want to brighten your space with some color, then this look is for you. For this update, I swapped out the indigo throw for some neutral ones to act as a backdrop. I went with colorful pillows in peachy pink, a fun print, and something neutral & textured to tie it all together. The fringe pillow comes in a few other colors, too!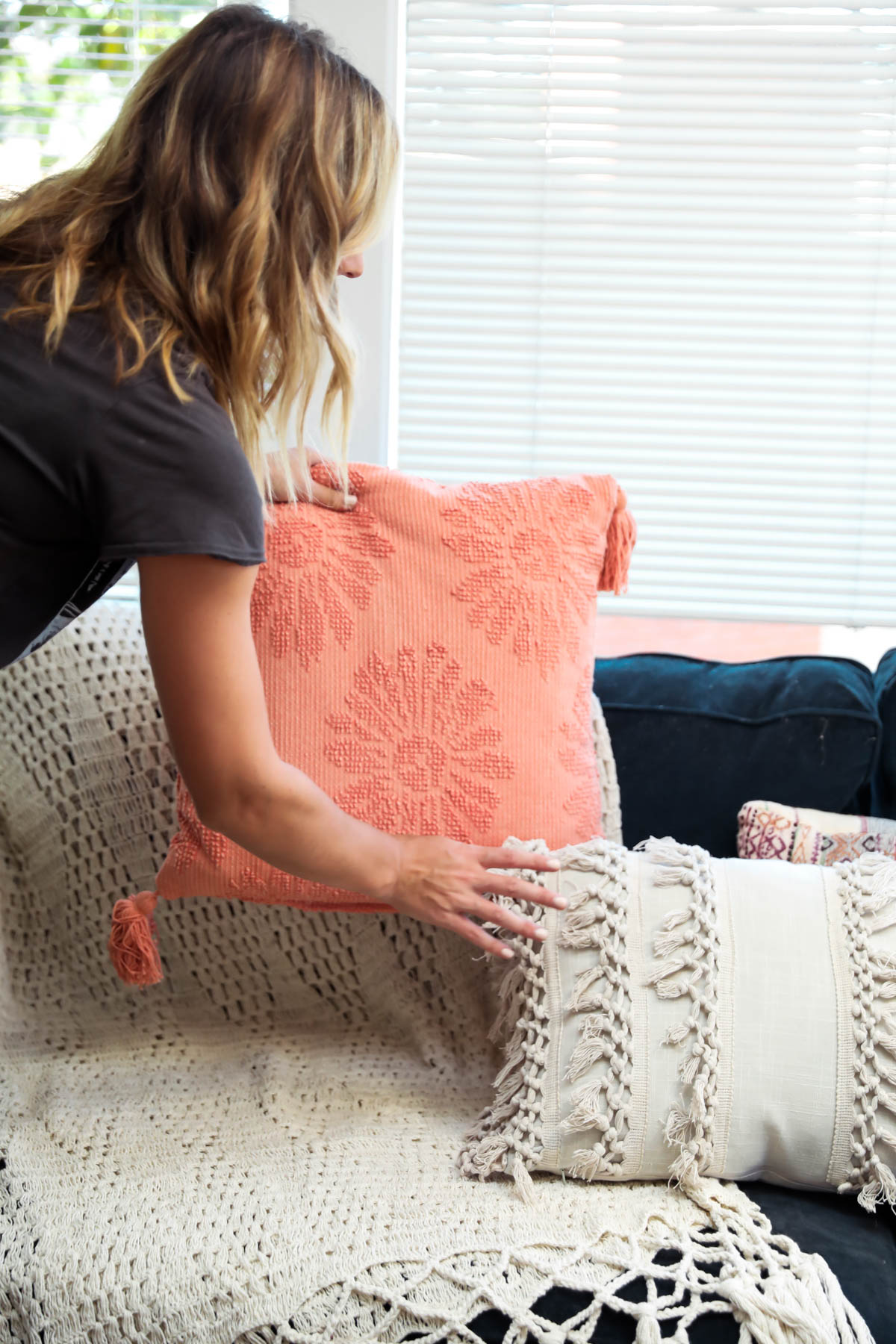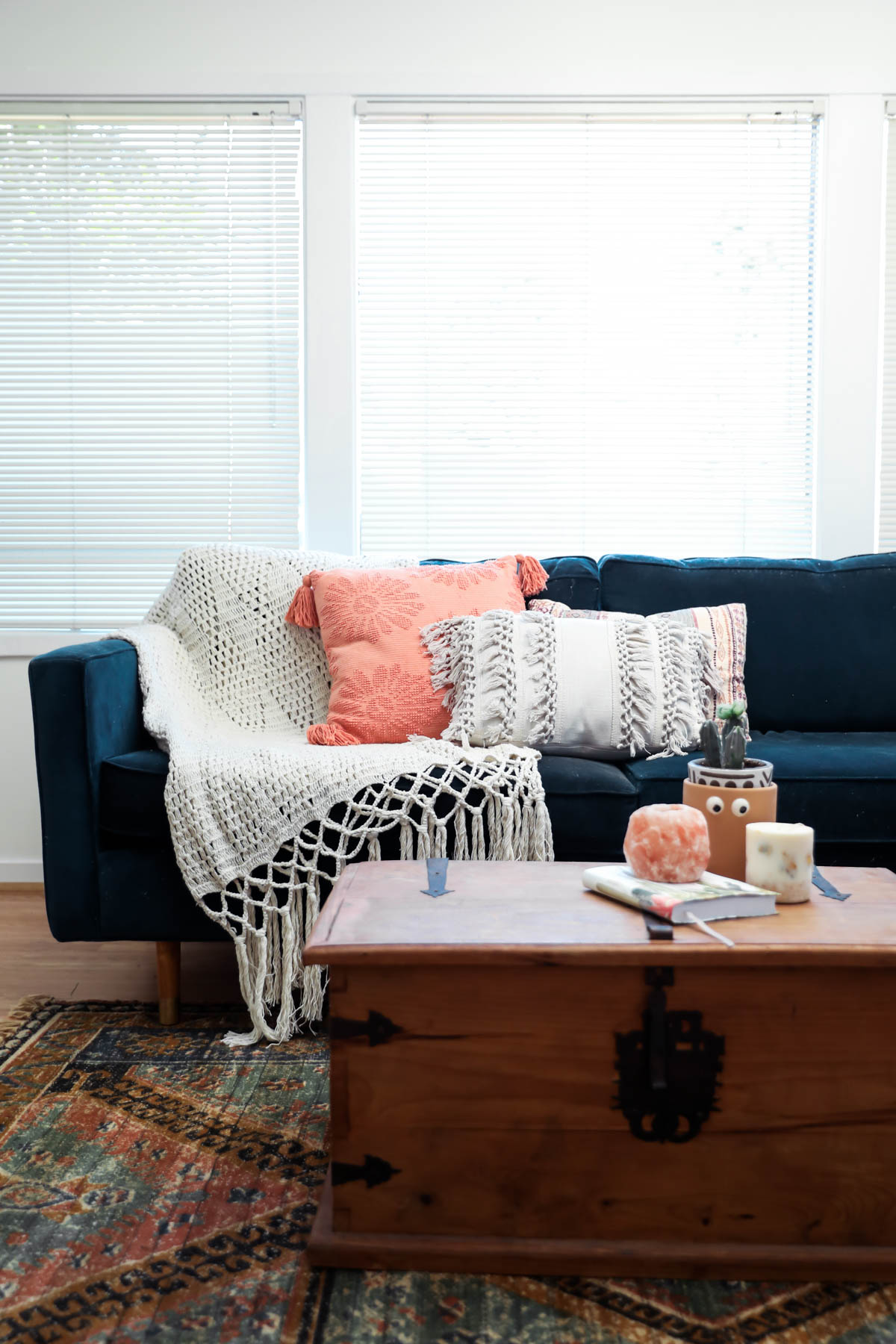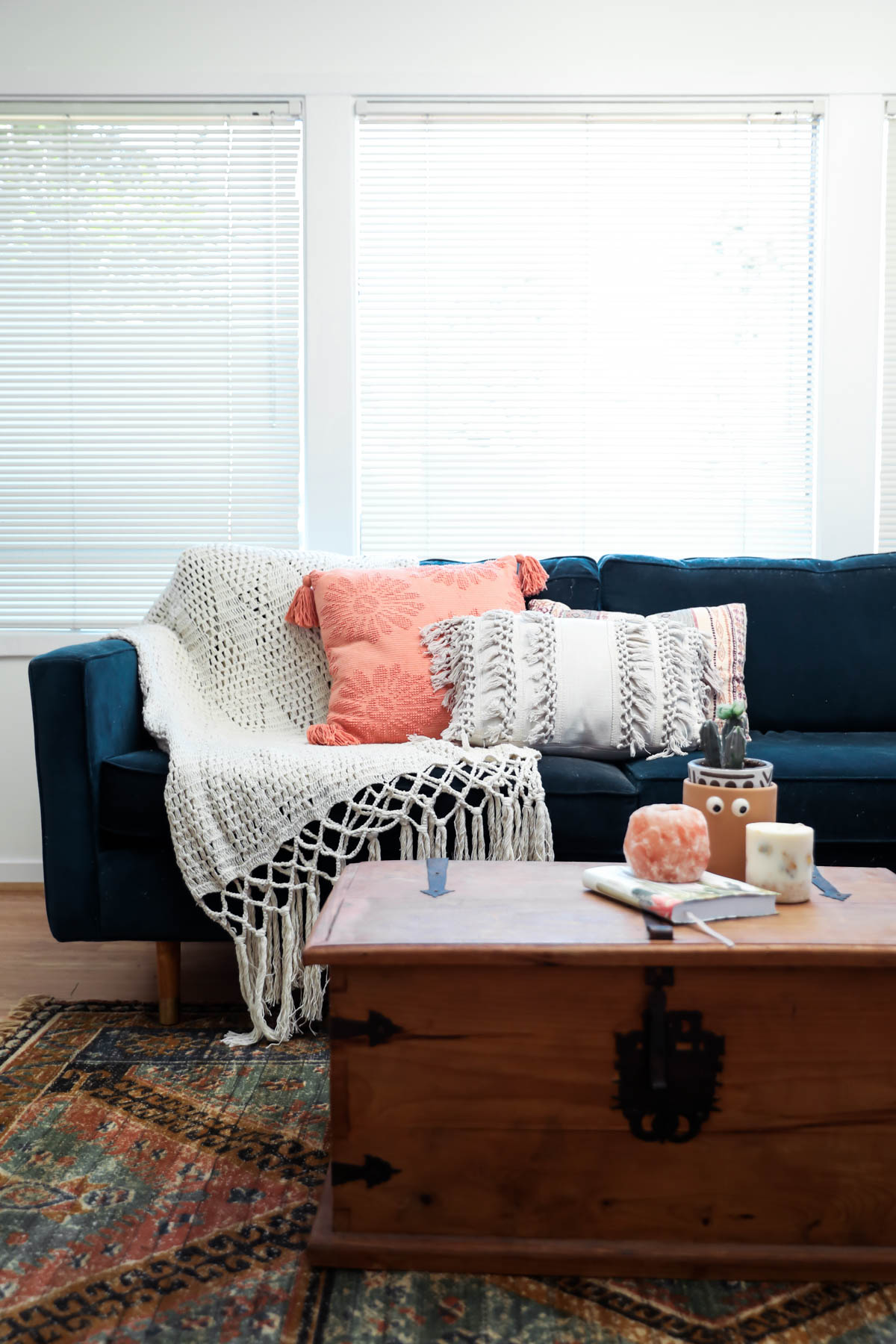 I also decided to swap out the rug for this fun boho printed option from Urban Outfitters (this 5×7 is under $200!). Isn't it crazy how much a bold rug can change a space? I pulled some of the colors from the rug into the pillows I chose to create a cohesive look. I finished it off with some quirky decor, like this googly eyed planter.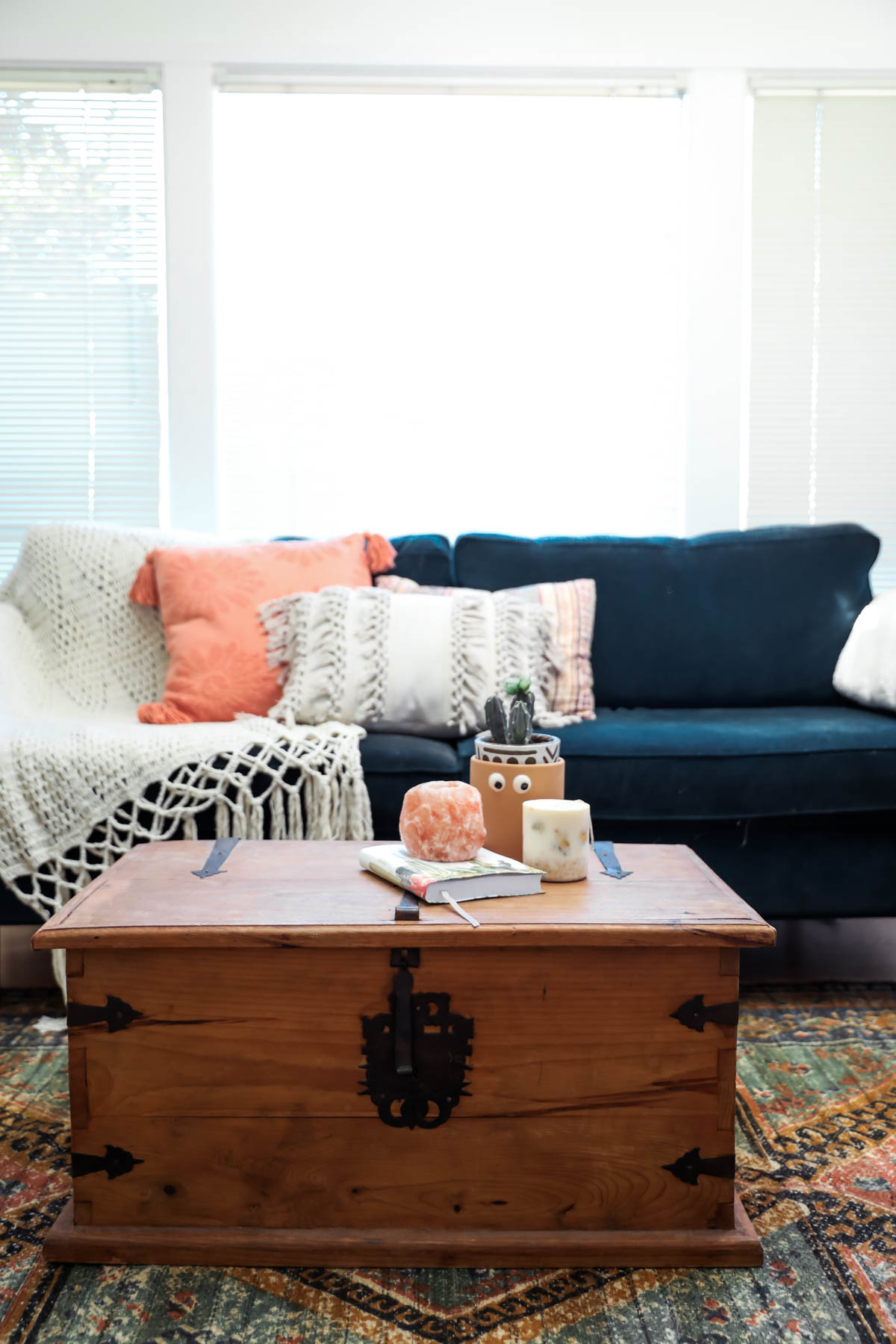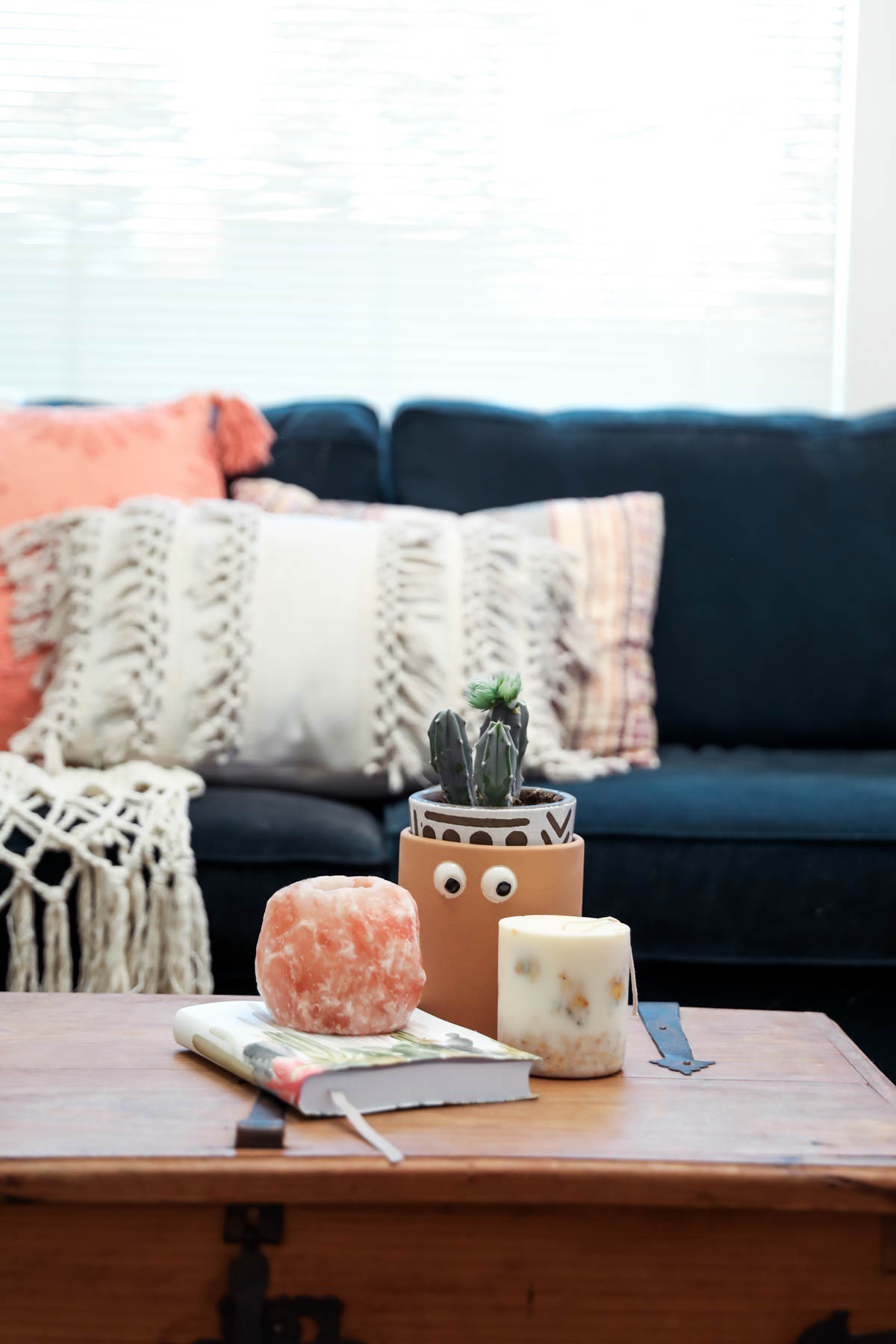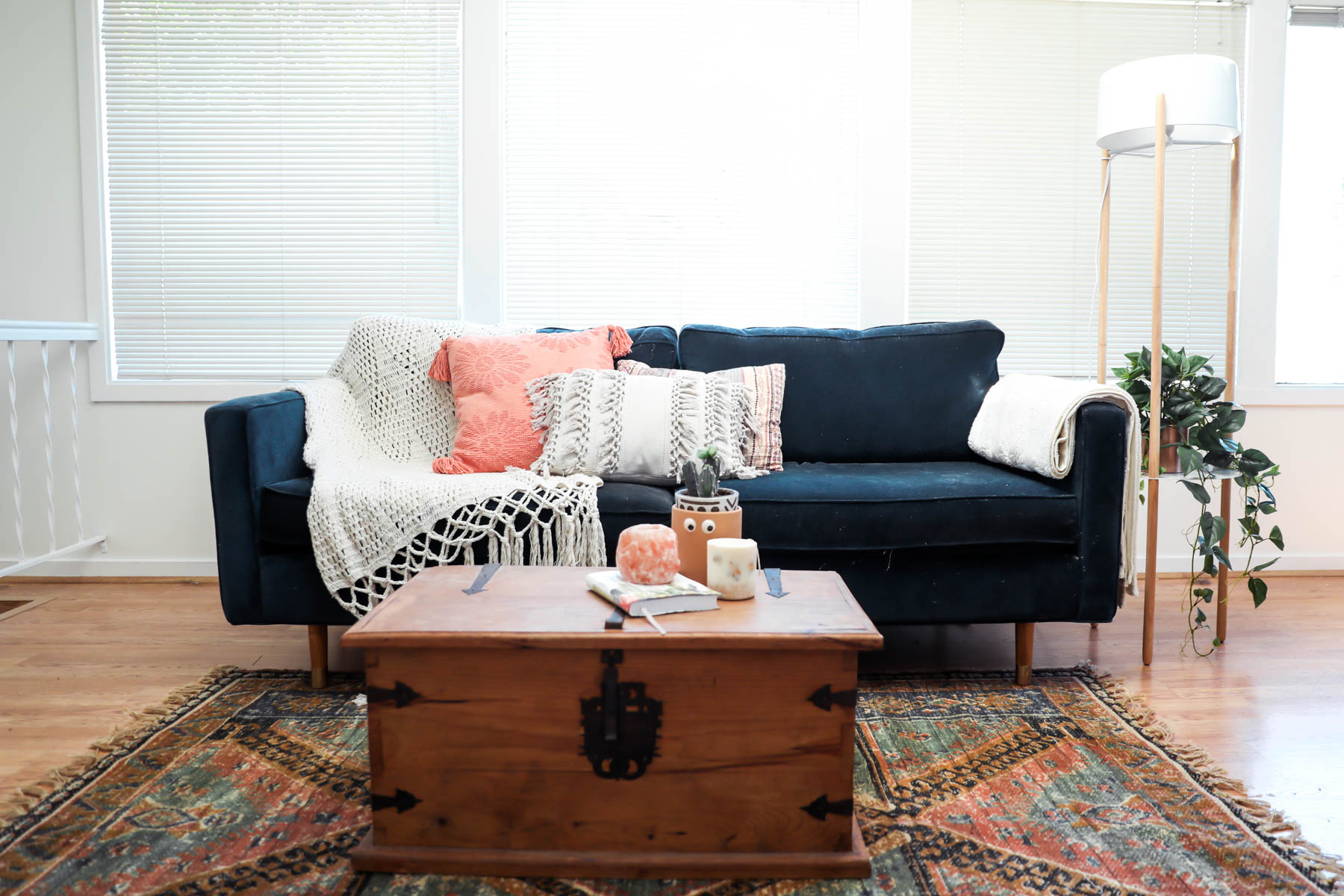 Which look is your favorite??
Thank you Urban Outfitters for sponsoring this post.
Shop The Post