Self Improvement
Morning Routine Alternatives For Women Who Love To Sleep In
posted on February 14, 2018 | by Sam Brown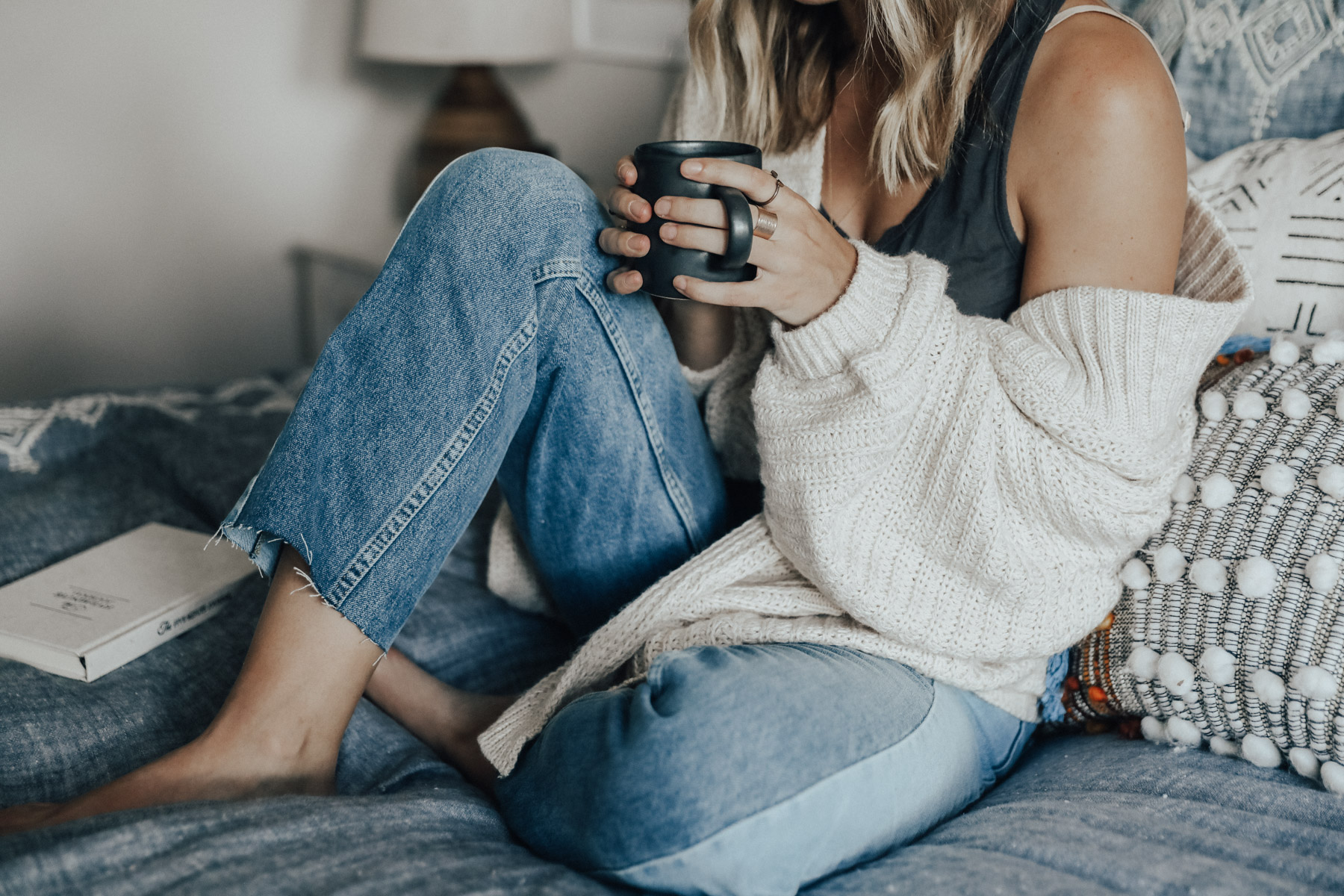 Scroll through Pinterest for more than 5 minutes and you'll find it hard to ignore the morning routine hype. And maybe you've even decided to give one a go yourself, ambitiously setting your alarm for the crack of dawn, only to sleep right through it.
So what should you do if you want a morning routine but you LOVE sleeping in? I'm glad you asked, because that's what I'm sharing in this blog post! Below you will find my favorite morning routine alternatives for night owls – because I'm a big believer in working with what you've got.
Do your morning routine whenever you wake up
A morning routine doesn't need to be done at the crack of dawn to have a positive impact on your life. This alternative to a morning routine isn't really an alternative at all, it's just to do your morning routine whenever you wake up. Simple, right?
Unless you need to rush off to work the second you open your eyes, doing a morning routine when you wake up (even if it's no longer morning!) will still help you feel productive and organized. Sounds so obvious, I know! But if you're not a morning person, you don't need to rule out a morning routine. And you don't need to figure out how to wake up early – just do it whenever works for you.
And if you need some help getting started, I share 5 simple steps to create your perfect morning routine in this blog post.
Create a nighttime routine
This is an obvious one, but I have to say it! If you're a night owl, a nighttime routine is the perfect alternative to a morning routine. Not only will it help you wind down for the night, but it's the perfect way to get yourself setup for the next day too!
A few of my favorites for a nighttime routine are reading, journaling and planning the next day. But basically, anything could work and this list of activities might be just the thing you need to inspire you.
My biggest tip with this one is just that you set a cut-off time for your nighttime routine so you don't sacrifice sleep. And make sure your nighttime routine is no longer than one hour. Start simple.
Make the most of your commute to work
If you're the kind of person that wants every second of sleep they can get, a great alternative to a morning routine is to make the most of your commute to work. Whether you want to meditate, read, listen to a podcast, work on your side hustle or organize your day – it's all possible on your way into work. Check out this post to find out what successful women do on their daily commute.
Make your bed
If everything else in this post seems like too much work, making your bed is a simple habit that while help you set a productive and organized tone for the day – no matter what time you wake up.
What do you do to feel productive as a night owl? Let me know in the comments below.
And just so you know, I share more blog posts like this on my blog Smart Twenties.