Makeup
How To: Black Tie Makeup
posted on April 15, 2014 | by Amanda Holstein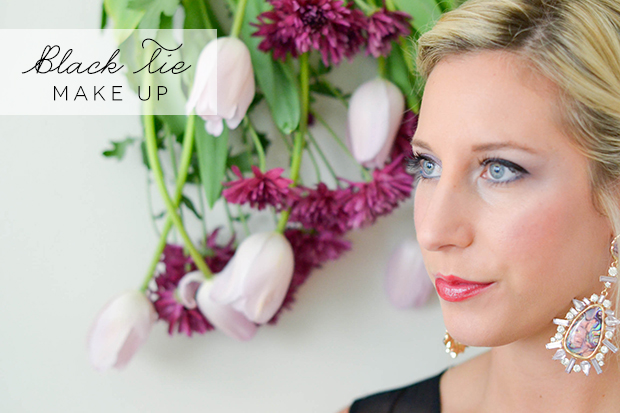 Now that we're in our twenties, weddings have become the new bat-mitzvah; it feels like there's one just about every weekend. While I think most of us have mastered the cocktail look (short dress, bold eye makeup, and classic pumps), the black tie look seems to be more of a challenge. After testing out a few different makeup looks, I decided to look for inspiration in a new place, specifically Melissa de la Cruz's The Ring and the Crown, a magical story that builds up to a glamorous royal wedding. The rich colors and ethereal themes inspired me to create this black tie wedding look below.
Here's what you'll need:
Step 1: Face
Because your eyes and lips will be pretty bold for this look, you can keep the face fairly simple. Once you've applied your usual concealer and foundation, use your bronzer to do a bit of contouring. Blend with a fluffy brush to keep the contour looking more natural. I used a cream blush for a more subtle cheek and added a touch of highlighter to make the look party ready.
Step 2: Eyes & Lips
For the eyes I used this bareMinerals Ready Eyeshadow palette in "The Dream Sequence". The rich magenta and purples reminded me of the cover of The Ring and the Crown. Use the taupe color on the entire eyelid, even a tad above the crease. Add the metallic purple onto the bottom of the lid. Fill in the crease and outer corner with the deep purple, and finish with the highlight. I decided to add a pop of blue under the eyes for an extra bold look. Finish the look with deep red lips and a swipe of purple gloss.
The finished look: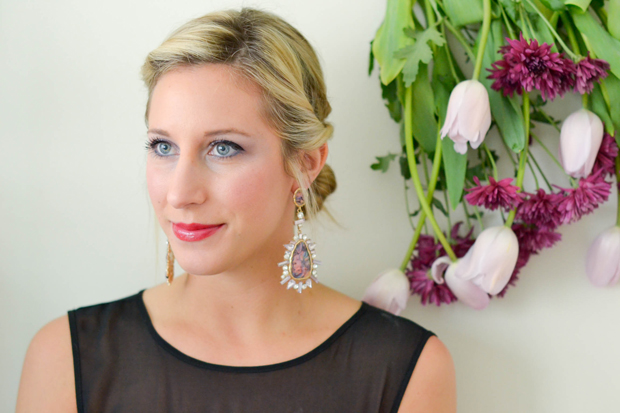 Learn more about The Ring and the Crown here and by watching the trailer below!