Outfits
Styling Advice
How to Wear Your Spring Dress Now and Later
posted on March 28, 2013 | by Amanda Holstein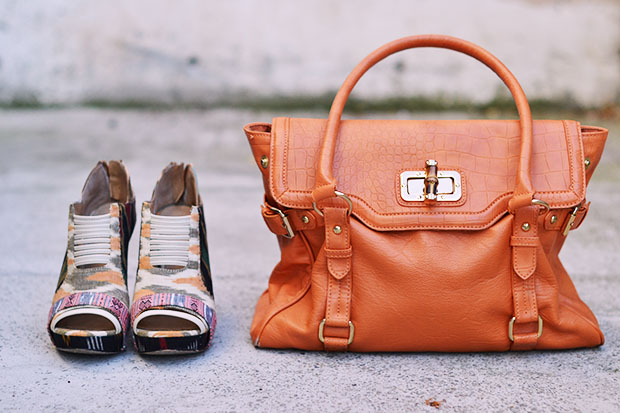 I think it's safe to say that this weird, in-between-winter-and-spring, non-season is just annoying. You want to break out all your spring clothes, like your flowy dresses and colorful wedges, but it's just not quite warm enough. Because I'm stubborn creative, I've come up with the solution to wearing your pretty spring frocks now and later. It's technically spring, right? So let's make this happen.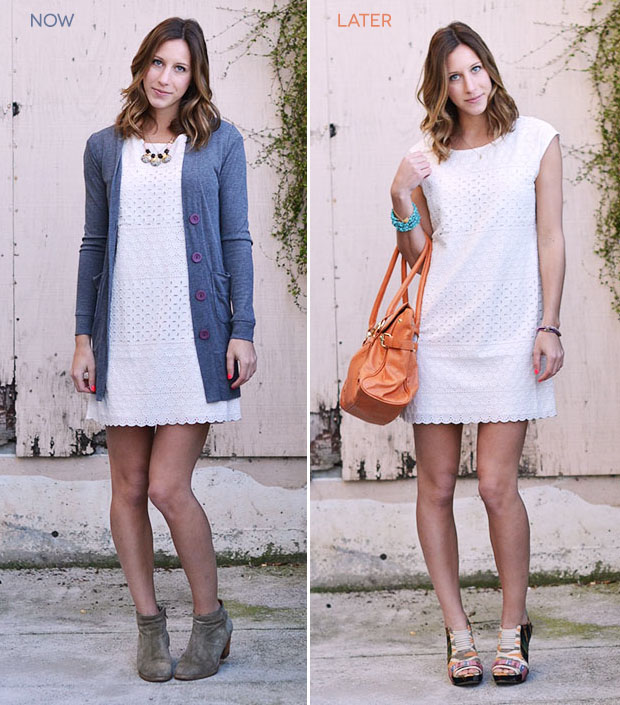 First you gotta pick out the dress. If you're antsy to get shopping for new additions to your spring wardrobe but aren't ready to spend a ton, Old Navy has a great line of Spring dresses out right now. For a budget-friendly store, I'm always blown away by the modern prints and fabrics they carry. This little shift was only $27.50 and, as you can see, it's super versatile. Now let's style it for any temperature.
Now:
While there's still a little chill in the air, let's warm up this spring-y frock without winterizing it completely. You'll definitely want to add a layer, but avoid any chunky sweaters or winter prints to keep the look spring ready. I chose a thin, fitted cardigan that keeps me warm without overpowering the dress. Of course, I added my go-to booties, perfect for any season. I topped off the look with a
statement necklace to add a touch of color.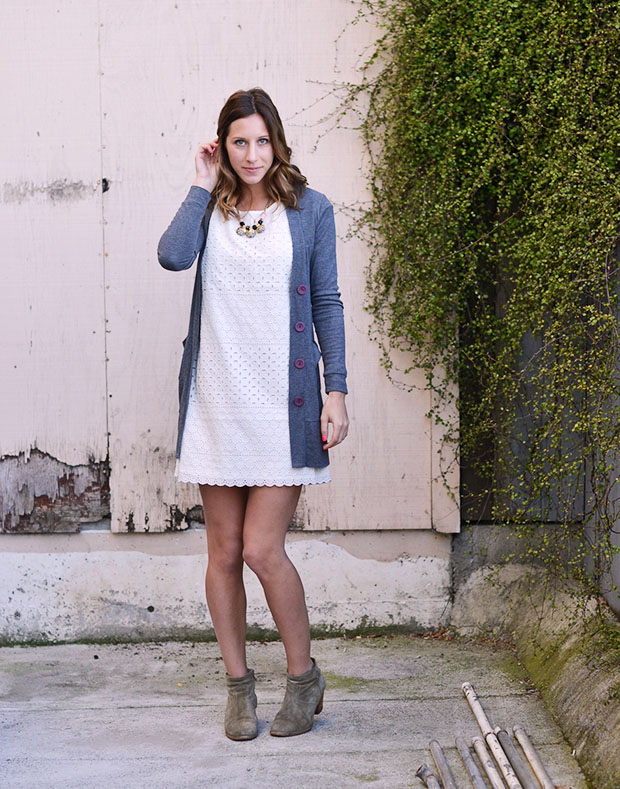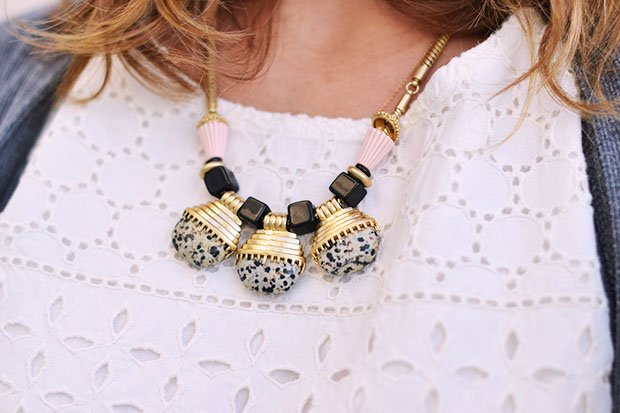 Later:
Once it's finally warm enough to lose the layers, you can really make the dress the focus of the outfit. Wear those wedges you've been counting down the days to wear – colorful, printed, and totally spring-appropriate. Add some more pops of color with your accessories, like a bright turquoise bracelet and a citrus colored bag.
//
This post was sponsored by Old Navy. Check out Old Navy's latest fashion lineup in store or online at oldnavy.com.