Going Blonde
posted on November 14, 2013 | by Amanda Holstein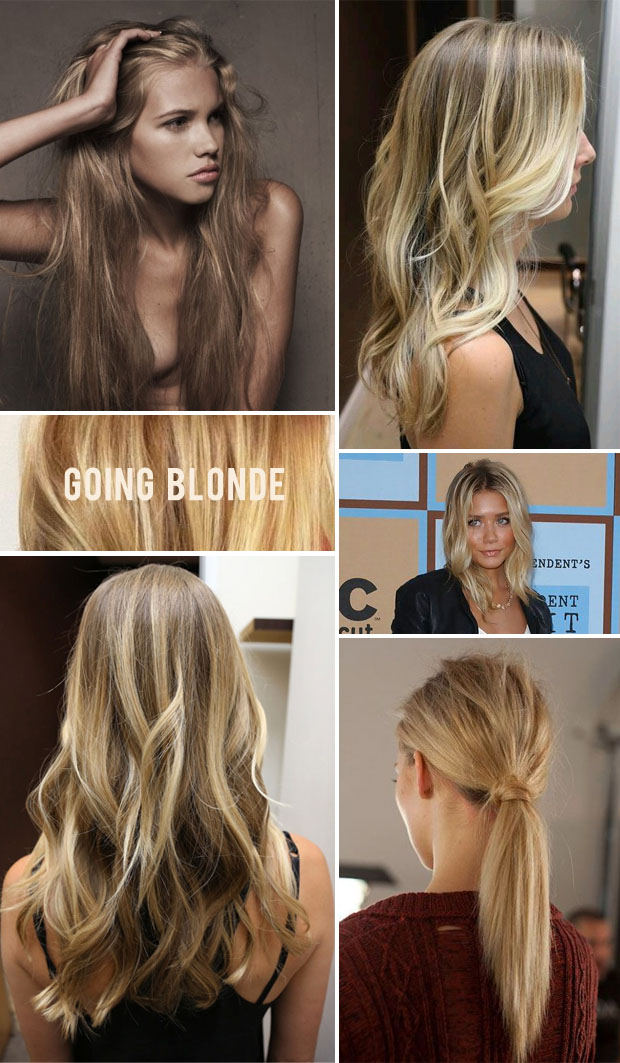 Having naturally mousy brown hair as I've mentioned before makes for lots of indecisiveness at the hair salon. Sometimes I want to go brunette, sometimes I want blonde hair. Sometimes I just want to amp up my natural color so it has a bit more life. That is just what I did at my last visit to the salon, which I documented here not too long ago. But as those who suffer from indecisiveness do, I changed my mind. Again. I'm headed to the salon this afternoon and I'm going blonde.
In the past, I used to always ask for a warm, honey blonde. But I've learned since then that going too warm can look brassy against my already warm skin. So this time, I'm doing it right. Cool blondes it is. For those of you who have no idea what I'm talking about, here's the difference between warm and cool tones below.
Always ask your hairdresser which tones will work best with your skin. It makes a huge difference! After scouring Pinterest for some hair-spiration, here are some looks I rounded up to show my hair stylist later today. What do you think? Will I work as a blonde?