DIY
DIY: Art & Decor with Scotch Duct Tape
posted on August 29, 2013 | by Amanda Holstein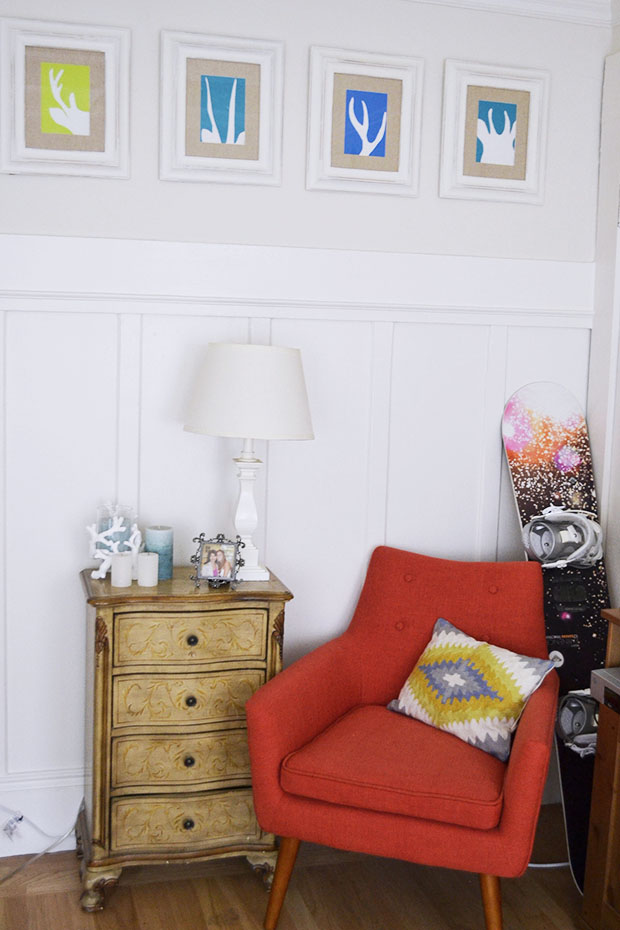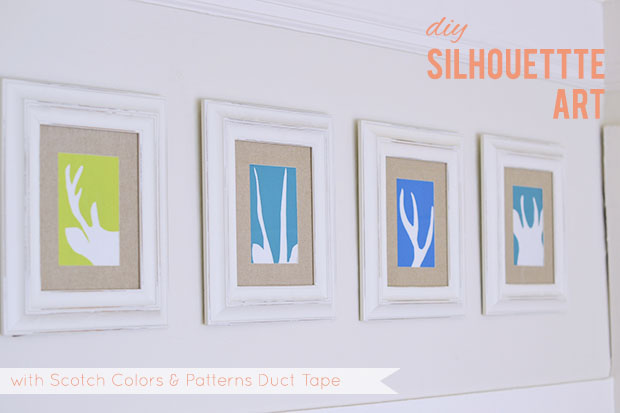 As I slowly put together my new apartment (you can see some photos on my Instagram!), I've been really taking my time in choosing furniture, decor, etc. In my last apartment, I was so eager (impatient) to get it all done, that I didn't take the time to choose items that I really loved or make many DIY projects. This time around, I have a list of DIY projects up my sleeve that I'll be spending my weekends on. One of which were these DIY Silhouette images using Scotch Colors & Patterns Duct Tape.
You may have noticed from my instagram, I have a little obsession with animal silhouettes – particularly deer and antlers. So I decided to translate that into simple wall art to put in these pretty frames I've been dying to use. Find out how to make it yourself below!
Supplies:
–  Scotch Colors & Patterns Duct Tape
– Picture frames
– Thick paper cut into rectangles fit for your frames
– A piece of cardboard
– Wax Paper
– Classic Scotch Tape
– Precision Knife
– Scissors
– Pencil (optional)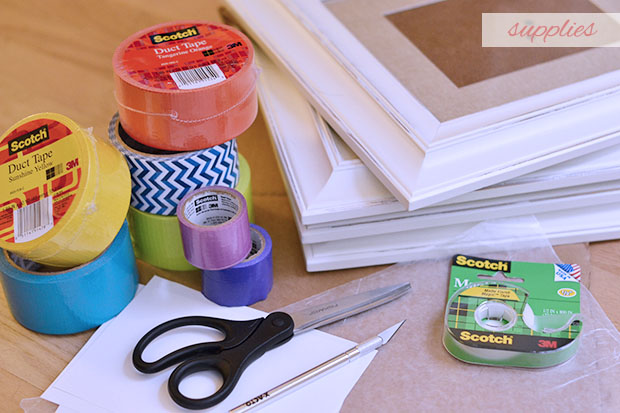 Step 1:
Start by taping the wax paper to the cardboard. Then add the Scotch Colors & Patterns Duct Tape of your choice over the wax paper in even strips. If the color is not opaque enough, add another layer.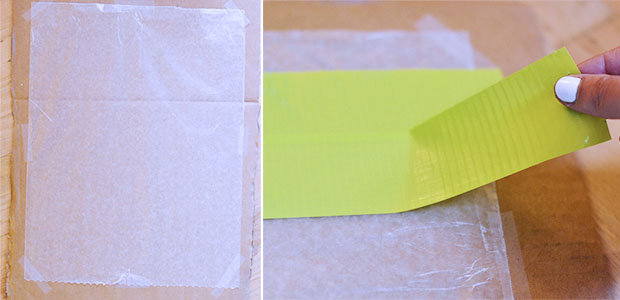 Step 2:
Place the 5″x8″ paper on top of the tape. Add bubbles of tape to secure it so it doesn't move. Trace around it with your precision knife so you know to keep your image within this rectangle.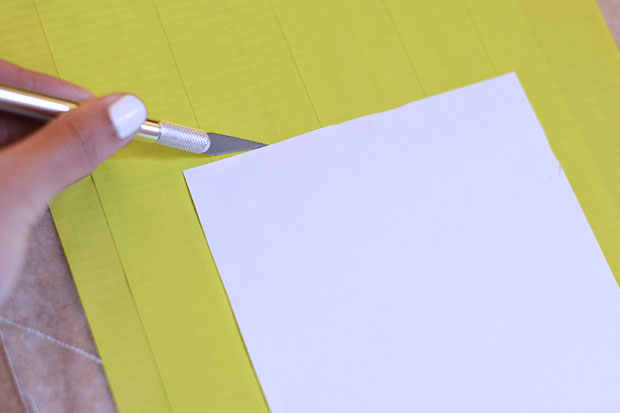 Step 3:
Either print out images of the silhouettes you want to use or pull some up on the internet to copy free-hand. I took inspiration from these, all via Google Image Search "antlers silhouette". Use your precision knife to cut around the silhouettes on the duct tape.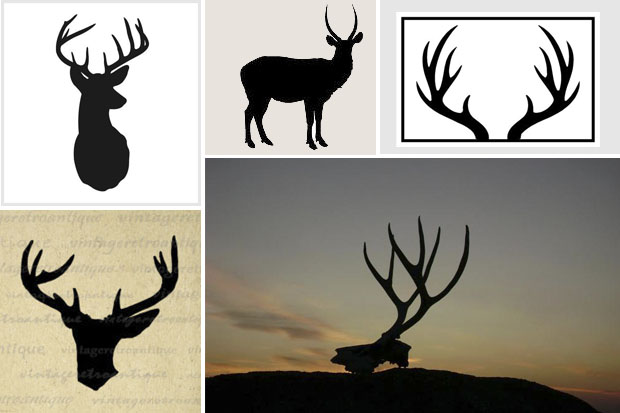 Step 4:
Peel the image from the wax paper and place on top of one of the 5″x8″ rectangles.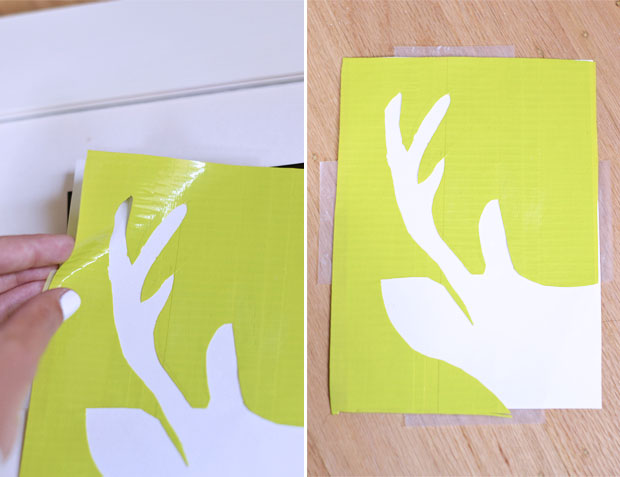 Step 5:
Secure the image to the frame.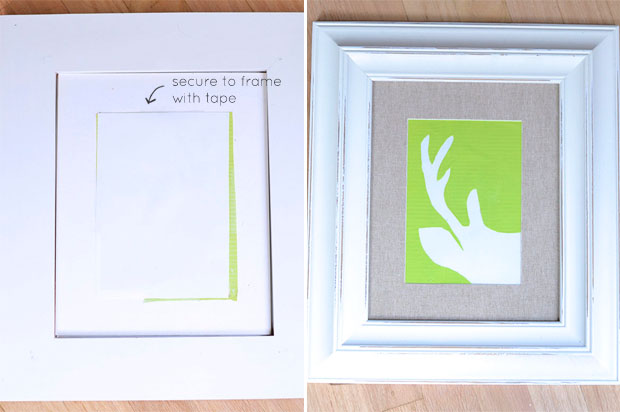 Hang the frames and you're done!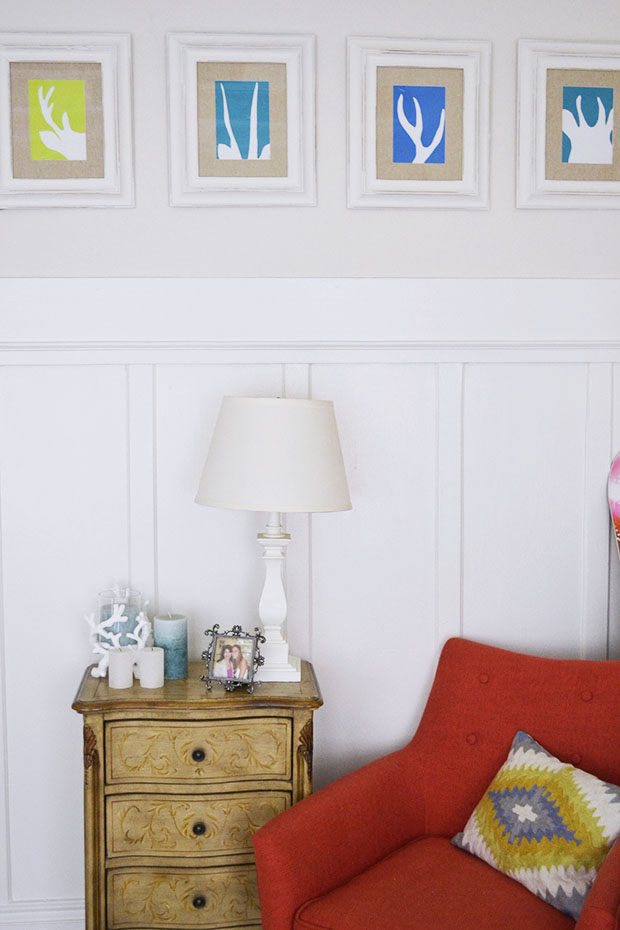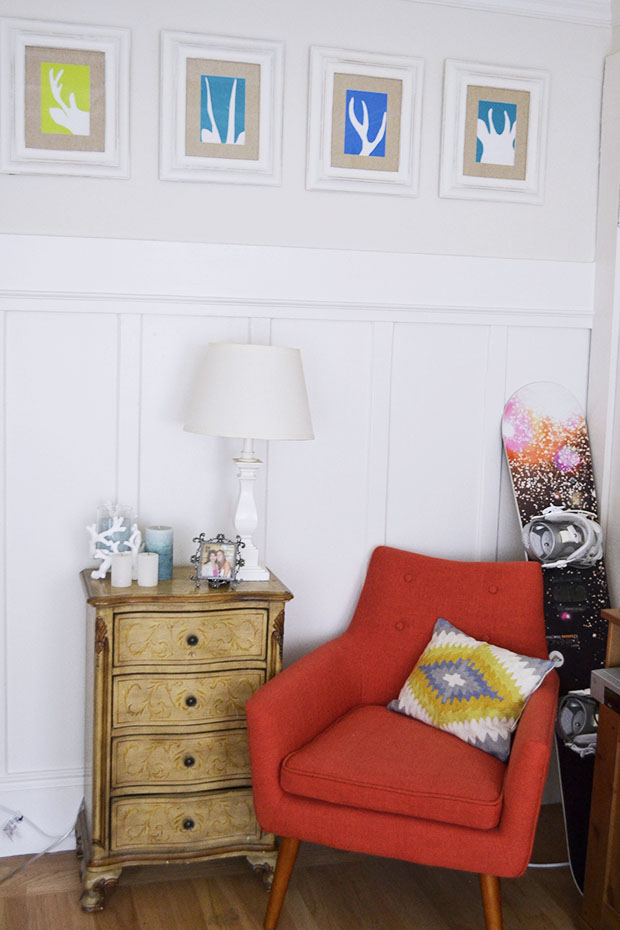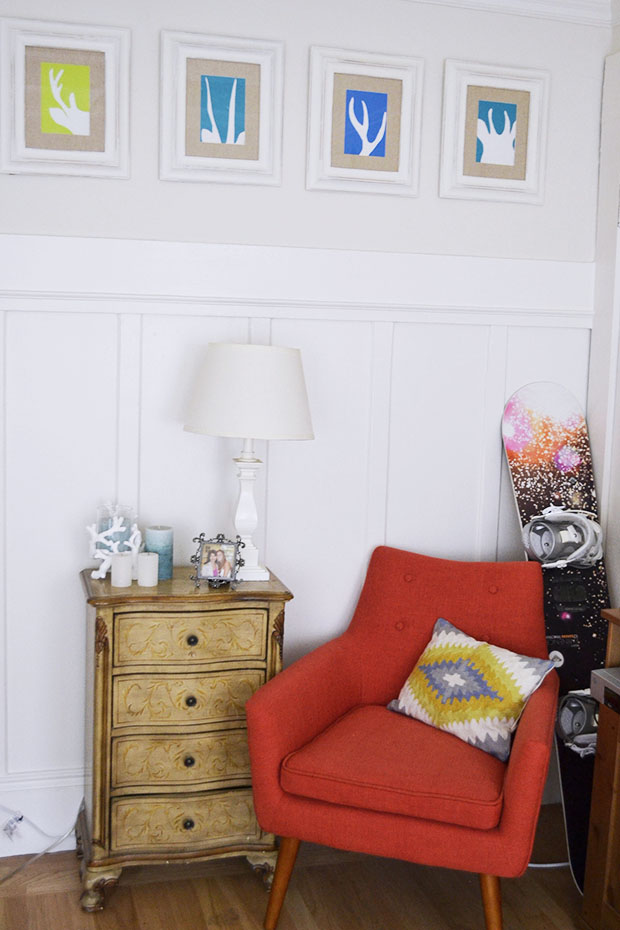 There are tons of projects you can do around the house with Scotch Colors & Patterns Duct Tape, including these candle holders below, geometric art, and more. Have you made any projects using Scotch Colors & Patterns Duct Tape? Share them in your comments below!
//

This post is a collaboration with Scotch Colors and Patterns Duct Tape.
To see more creative projects, visit ScotchDuctTape.com or find them on Facebook, Twitter, and Pinterest.