Amanda's Life
5 Things You Didn't Know About Me
posted on April 1, 2013 | by Amanda Holstein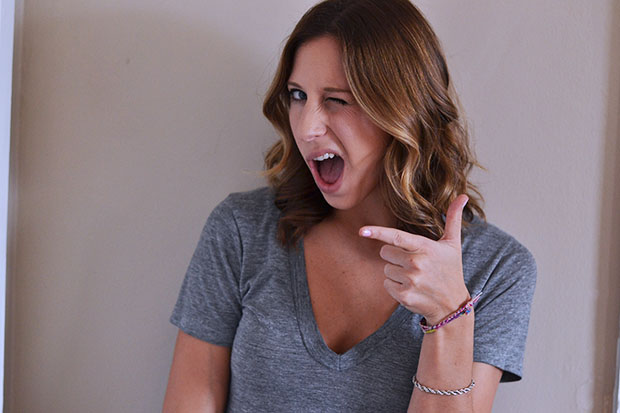 Have you heard of this little game going around where bloggers tag each other to write a post called "5 Things You Didn't Know About Me"? Though I normally don't get too personal on the blog, I can't turn down a challenge. Thank you Caitlin of Style Within Reach for tagging me! Here goes nothin'!
1. I could live off of chocolate milk and cereal. Not together in the same bowl or anything. Although I've done that, and it was good. Obviously this is why I don't talk about food much on the blog.
2. I played Grandpa Joe in the play Charlie and the Chocolate Factory when I was a kid….twice.
3. I went to J-CC Ranch Camp in Colorado for 4 years. It's exactly what it sounds like. A Jewish camp on a ranch, with horses, and hiking, and mountains. I LOVED it.
4. I'm a HUGE dog lover. Not just like a normal person who melts at the sight of puppies, but I'm freakishly good at deciphering breeds and their personalities. My parents told me that when I grew up, they saw me surrounded by 10 dogs and 10 kids (my heaven).
5. My dad carried me into school until 5th grade. A little late, I know.
And now I tag…Julia of Gal Meets Glam!