Cleaning & Organizing
No Storage Space? Try These Space Savers
posted on September 18, 2013 | by Amanda Holstein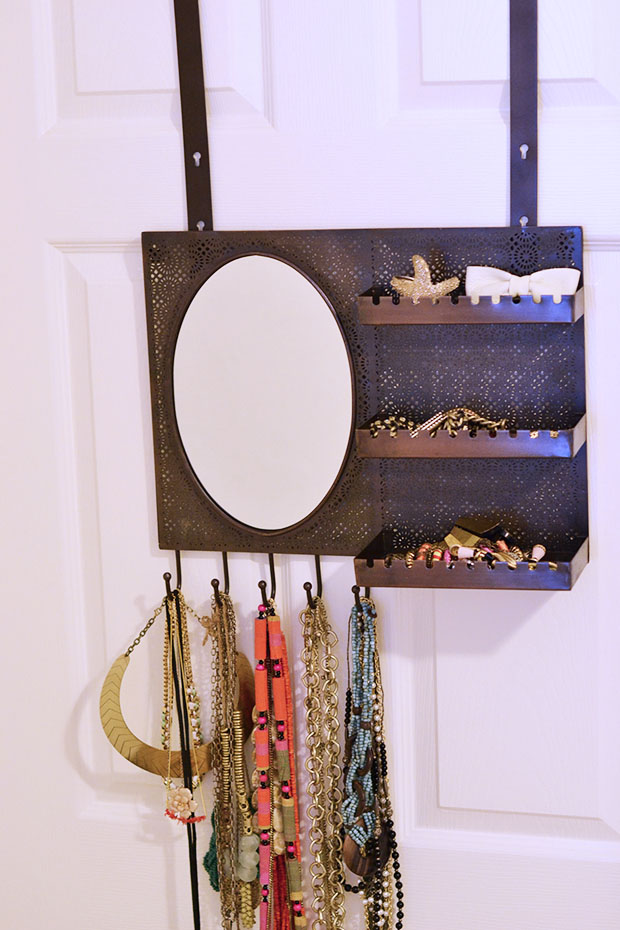 My guess is most of you rent apartments and that storage space is always an issue. I'll admit it, I'm a hoarder. I keep the most random things as I move from apartment to apartment – Mardi Gras beads, old birthday cards, even my wisdom teeth…oh god, please don't judge. My point is, it can be difficult to store all of your items when the only closet you have is the one in your bedroom (that's the case with my apartment!). So how do you solve this problem? Try some of these tips:
Bookshelves
Many of the items you keep can be displayed to make your apartment feel more like home. Picture frames, books, candles, and any sort of trinkets (yes, even the Mardi Gras beads) look great on shelves and can make your apartment more personal. Plus, you can find super affordable bookshelves at stores like Target and The Container Store. I got these at the Container Store and they're currently on sale for just $111!
Baskets & Trunks
Using pretty baskets to store items you don't want laying around is a great option. I especially love this bright colored one. Although it's originally meant for laundry, you can really use it for anything – blankets, your pet's toys, shoes, towels – the list goes on! In my apartment, I use this trunk from Pier 1 as my coffee table so that it can double as storage space. It's great for storing blankets for the couch or other random items that don't have a place to go.
Wall Space
Don't underestimate the benefits of wall space in your apartment. There are tons of wall shelves that are great for storing smaller items like makeup, jewelry, and even spices in the kitchen. If you remember from this post, I use a wall rack to store all of my makeup. I also use this great over-the-door vanity from Urban Outfitters for my jewelry.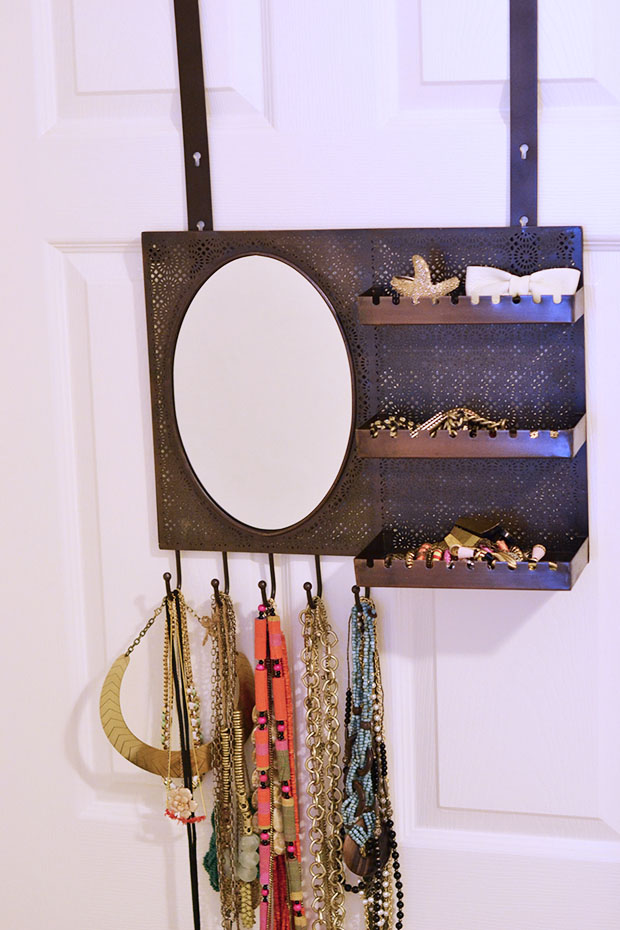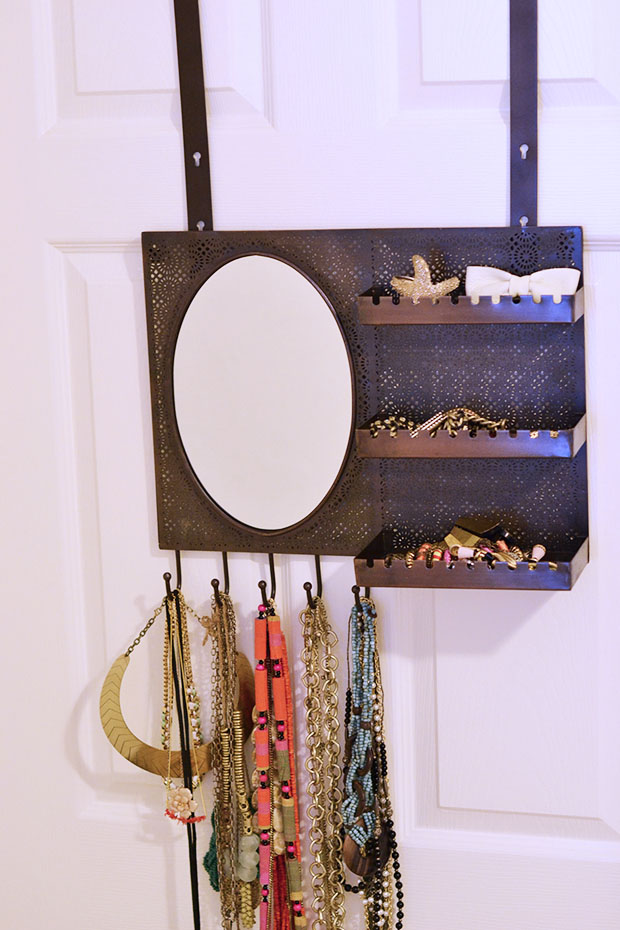 What are some of your techniques for minimal storage space?