2 Kitchen Tools No Twenty-Something Should Be Without
posted on March 7, 2013 | by Amanda Holstein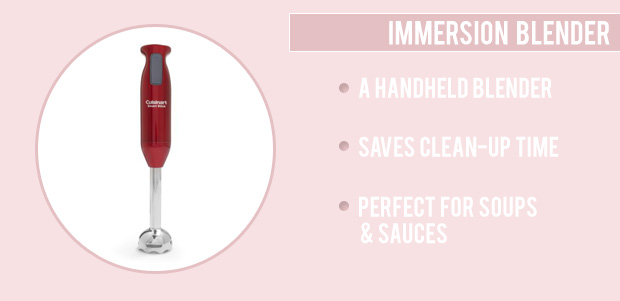 In the spirit of our conversation on Friday, I want to introduce you all to Rachel Levine, my friend from college and a talented food blogger. Rachel has amazing advice on what you actually need in your kitchen, how to manage your food budget, and recipes that any Twenty-Something can make. Since cereal is my go-to meal, I thought bringing in more of a true foodie would be helpful for you guys (and me!). So enjoy her first post, and don't worry, there will be more to come!
//
Most twenty-somethings share a mutual camaraderie when it comes to kitchen gadgets. We might entertain lofty dreams of state-of-the-art appliances, premium cookware and top-chef cutlery for the future, but our current on the go lifestyle demands basic, functional and cheap tools for the now. Luckily, there are tons of effective options out there for the occasional cook with limited means! Here are two great culinary finds I can't live without.
Olive Oil Spritzer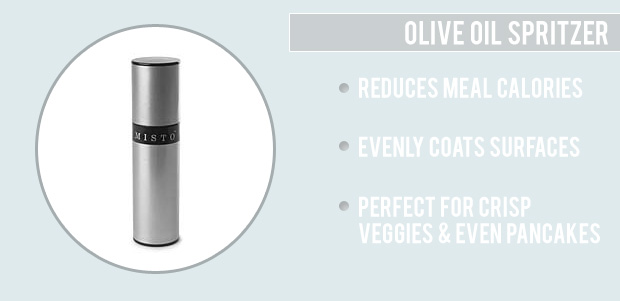 We all know that using olive oil as a cooking base is a great way to start off a hearty-healthy meal.  That being said, those benefits come with a price—paid for in calories! 1 tablespoon of olive oil packs 120 calories; 10% of your daily fat intake.  As the calorie-concentrated pools pour out quickly, an overly generous "splash" of EVOO can be hard to monitor in a busy kitchen.
Enter the olive oil spritzer to the rescue. This handy little pump sprays out pure olive oil, evenly coating its desired surface in a calorie-conscious mist.  I use it to perfectly crisp baked sweet potato fries, roasted vegetables or fish, and to pan sautée savory pancakes.
Try this: Misto® Olive Oil Sprayer, $9.99.
Immersion Blender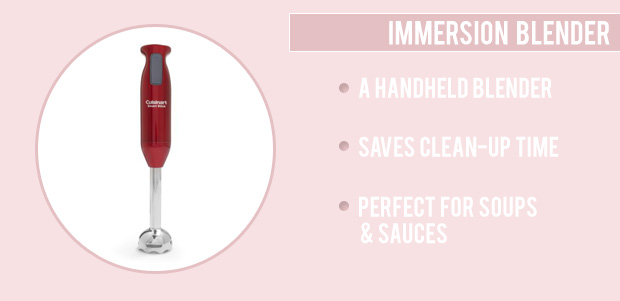 Think of the immersion blender as your cheat-sheet to recipes requiring a blender. Taking up about a fifth of the space but boasting comparable power, the immersion blender is a hand-held device that purees soups, sauces and pestos right in your own mixing bowl.  By nixing the transfer from bowl to blender and back to bowl, the immersion blender offers a serious time saver—and is super easy to clean too.
My favorite use for the immersion blender? DIY frozen yogurt! Toss together 1 cup frozen fruit, 3 heaping spoonfuls of Greek yogurt, and a splash of water or milk in a large bowl. Puree with the immersion blender, and voila! A perfectly smooth froyo cup that totally trumps Pinkberry.
Try this: Cuisinart® SmartStick™ Immersion Blender, $34.95
Was this post helpful? Let me know if you'd like more food advice from Rachel!