Editor's Picks
Styling Advice
5 Tips for Buying Jeans Online
posted on September 24, 2015 | by Amanda Holstein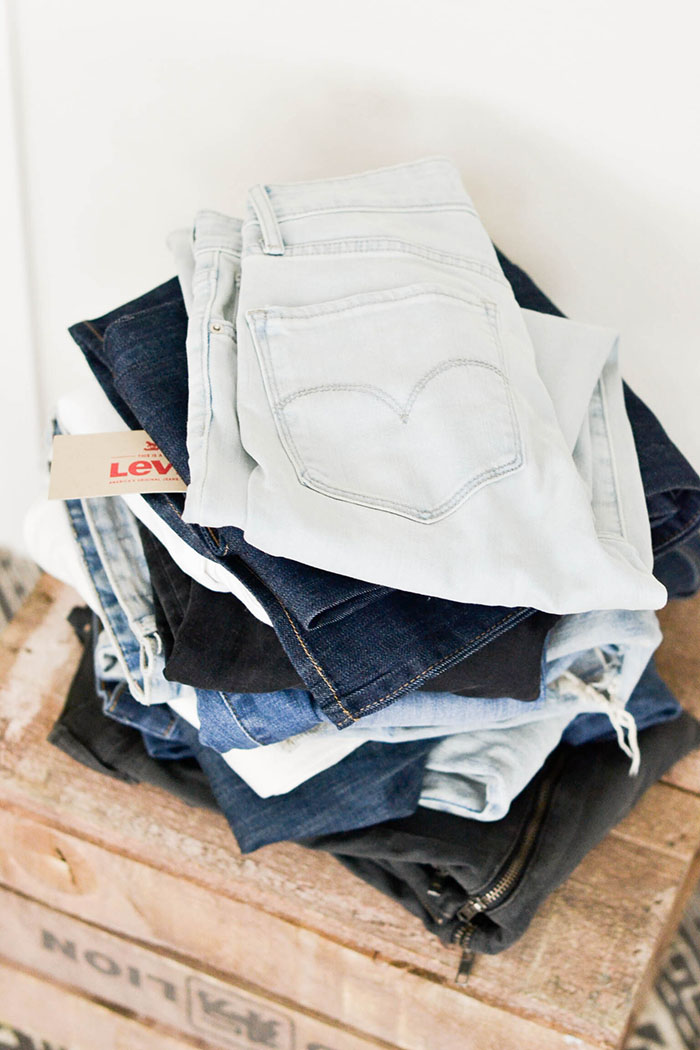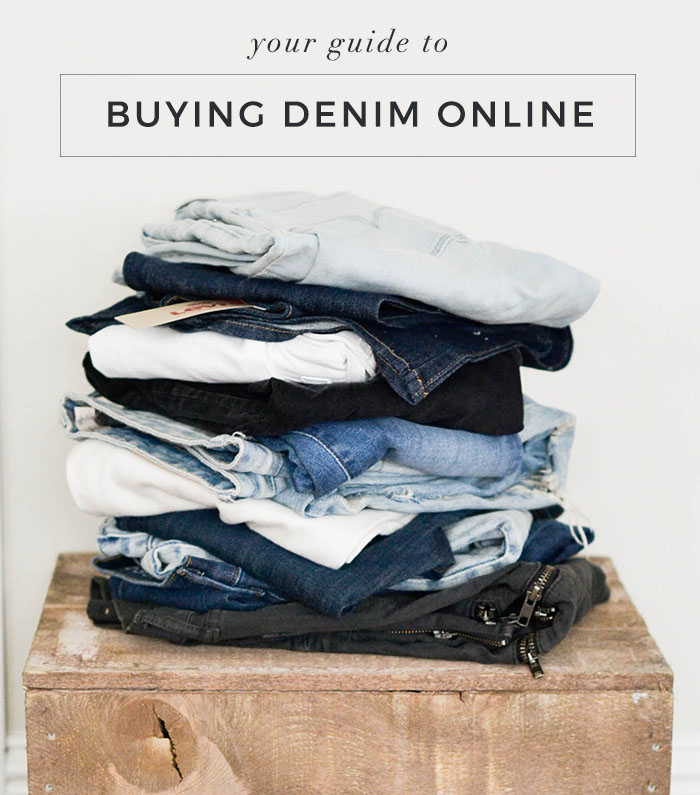 I've always been an avid online shopper (no surprise there), except when it comes to jeans. Finding the perfect pair of jeans in store is hard enough, so trying to guess your fit based on a few photos of a model can seem nearly impossible. So after doing a bit of exploring into denim fit and comparing a few different retailers, I've discovered a few tricks to help you nail your perfect denim online.
1. Know Your Waist & Hip Size in Inches
I think it's important for every girl to know her measurements. It takes two seconds, and those numbers will be so helpful in the long run. If you don't have measuring tape, just use a string or shoe lace and then measure it with a ruler when you're done. Here's what you need to measure:
Waist: This is the smallest/narrowest part of your torso, somewhere in between your belly button and your boobs.
Hips: This is the widest part of your torso and may fall lower than you think. It's typically in line with the base of your zipper.
2. Use the size chart
Size charts are REALLY helpful, especially because they can often change depending on the brand. When shopping for some fall denim on Zappos, I found the Levi's size chart to be really helpful. Your waist size should line up with the denim size. For example, say you measured your waist to be 27 inches. That typically means you are a size 27 in jeans. But don't forget to look at the hip size in the chart as well. I ended up snagging these high-rise jeans and this classic pair boot cuts from Levi's and they fit great!
Also, if you click on the description, it will typically tell you what size the model is wearing and sometimes how tall she is as well. That can sometimes be helpful to base your decision off of, too.
3. Measure a pair of jeans you already own
If you're still a bit confused, try measuring a pair of jeans you already own — preferably a pair that fits you perfectly. To get the waist size, measure the back side of the jeans and double that number. For the hips, measure along the base of the zipper and double it.
4. Check the fabric
I'm particularly a fan of more stretchy jeans, so I make sure to look for spandex or elastane in the fabric description. Stretchier fabrics are more forgiving and thus more likely to fit better when ordering online. Look for denim with 2% spandex or elastane.
5. When in doubt, order 2 sizes
I tend to buy my denim from Zappos because they offer free shipping and free returns, so it's really a no brainer to order 2 different sizes if I'm unsure. You can easily return the one that doesn't fit!
// A huge thank you to Zappos & Levi's for sponsoring this post!