Decor & Styling
Small Bedroom Inspiration
posted on August 19, 2014 | by Amanda Holstein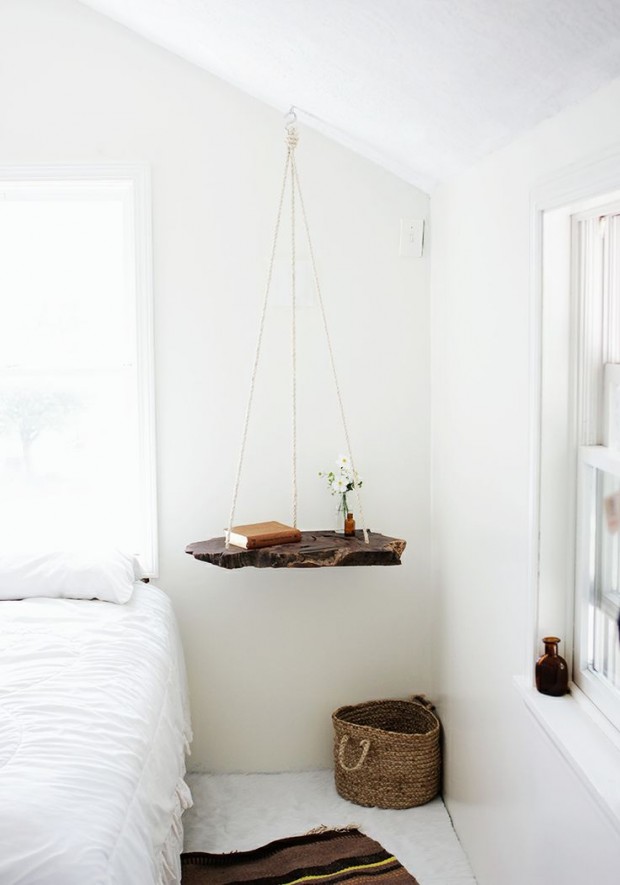 While you've seen tidbits of my living room on Instagram, what you haven't seen is my bedroom. And there's a reason for that. My new apartment is pretty close in size to my San Francisco home – except for the bedroom, which is quite tiny. I'm not gonna lie though, I'm oddly excited about the challenge to decorate this small space. I've started my research and have found tons of fresh inspiration on how to make a less-than-ideal-sized bedroom chic and functional. Take a look at these knockouts below!
I love how well the space in this small bedroom is used. The simple textures with pops of bright prints are perfect for keeping a polished and unassuming look. Plus that ladder is killer!
I would have never thought to put a chandelier in my small bedroom, but what a difference it makes! Plus, they come in so many different sizes that you could totally find one to fit in a small space. It adds a touch of elegance and makes the smallest of rooms feel complete.
This room is similar to mine in how the bed goes from wall to wall. I log ho they used the wall space for floating shelves and that bright blanket is the perfect tough.
I may just have to attempt to create this DIY hanging side table. It's the perfect space saver that's also insanely cool and unique!