Hair
How to Bring the Hair Salon Home
posted on August 20, 2014 | by Amanda Holstein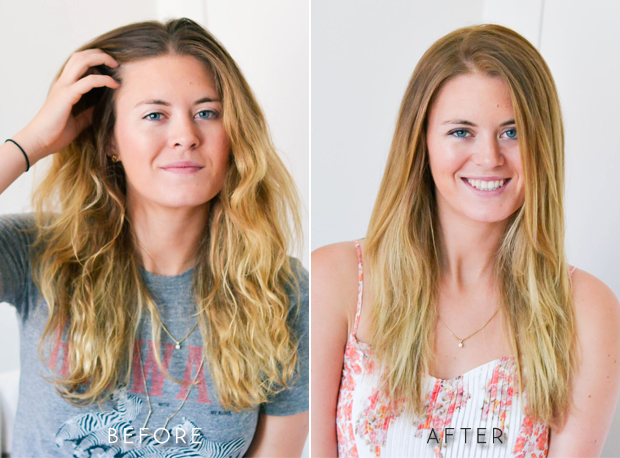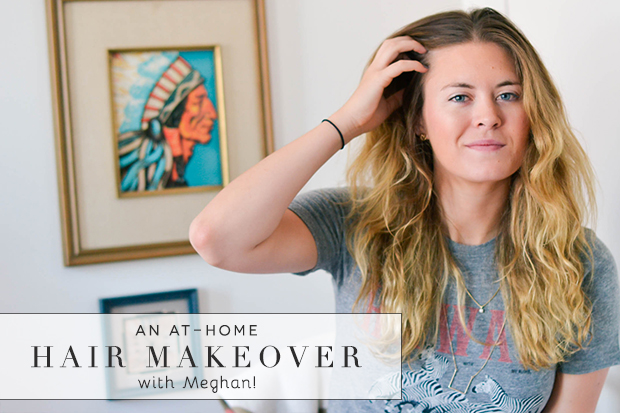 Meet Meghan! I've known this girl since seventh grade and she's never been one to pick up a curling wand or wear tons of makeup. But as her career begins to take off, she's been rethinking her look. With the budget of a twenty-something and the mindset of a tomboy (love you, Megs!), going to a salon to keep up a new do was not an option. Meghan only tried professional highlights for the first time within the last year. She went back a second time but wasn't satisfied with the end product, which made her realize it's difficult to portray exactly what you want to a stylist and end up with the perfect results. So Meghan decided to try at-home hair color for a more affordable and less high maintenance way to maintain her look. I also show her how to master the blow dryer for a sleek look she can wear to any work event and more.
Color
Meghan has natural highlights in her dirty blonde hair, but after attempting professional highlights, her roots were growing in fast. We decided to look for a shade that matched her ends to even out the color. We went with the new L'Oréal Paris Preference Mousse Absolue because of its easy application, natural shades, and ability to reuse the product for touch-ups later on. We chose Pure Lightest Blonde (shade 1000) because it was the best fit for what we were going for.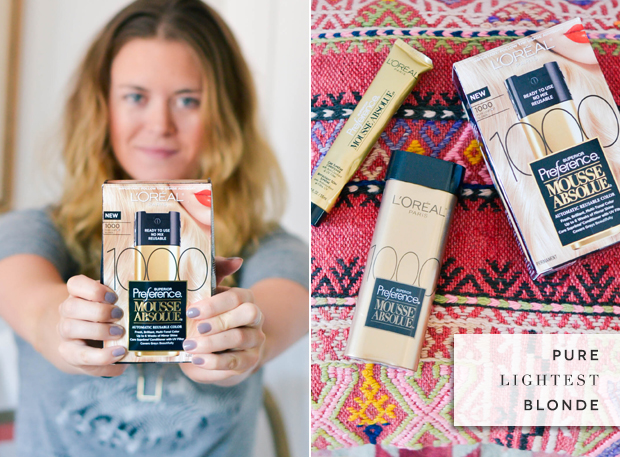 I've had plenty of experience with at-home hair color, and my favorite thing about this product was how simple the application process was. You didn't have to mix different liquids and hope for the best – the product was ready to go. All you have to do is put on the gloves, shake the bottle, and start applying to your roots. Make sure to massage the product all over your head so you don't miss any roots, then finish with the rest of your hair.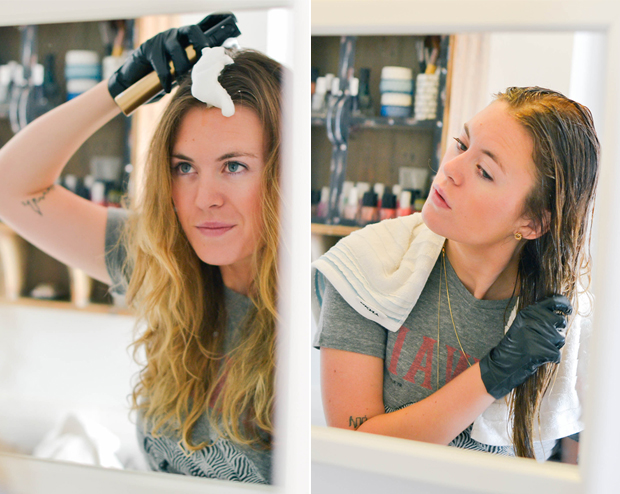 Once you've fully saturated your hair with the product, let it sit for 30 minutes. I loved that we could actually see the color working and her roots were already looking lighter.
Rinse your hair until the water turns clear and use the provided conditioner. Then, it's time to style!
Style
Every girl needs to know how to do a classic blowout at home, so that's where Meghan and I started once the coloring process was done. Always spray a heat protecting product into your hair before using any hot tool, including a blow dryer. The key to avoiding frizz with a blowout is to make sure you are always pointing the dryer downwards. Using a round brush and pulling it taut is a must as well. Keep those two tips in mind as you follow this tutorial: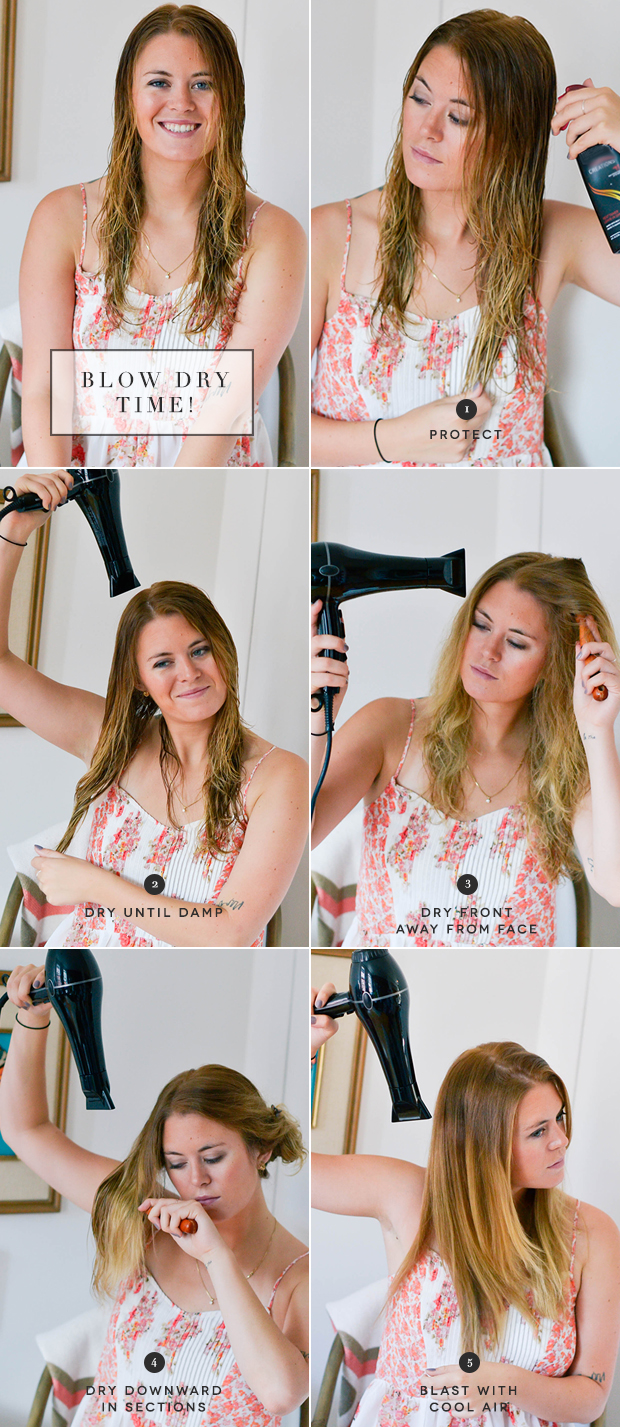 Color and styling is done! Meghan was really happy with how the color turned out. It brightened up her roots to even out the color on her whole head, which is exactly what she wanted. Plus, her hair felt insanely soft and looked super natural. Check out these stunning results:
She's one happy camper.

This post is brought to you by L'Oréal Paris.