Skincare
The Twenty-Something Skin Care Routine
posted on January 23, 2014 | by Amanda Holstein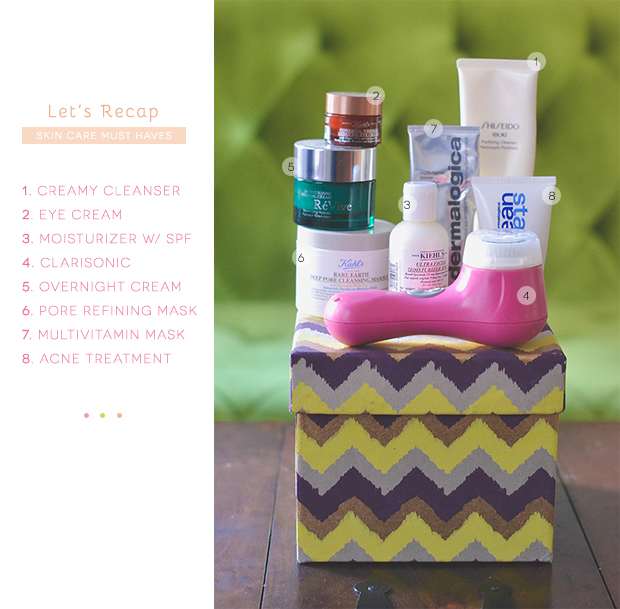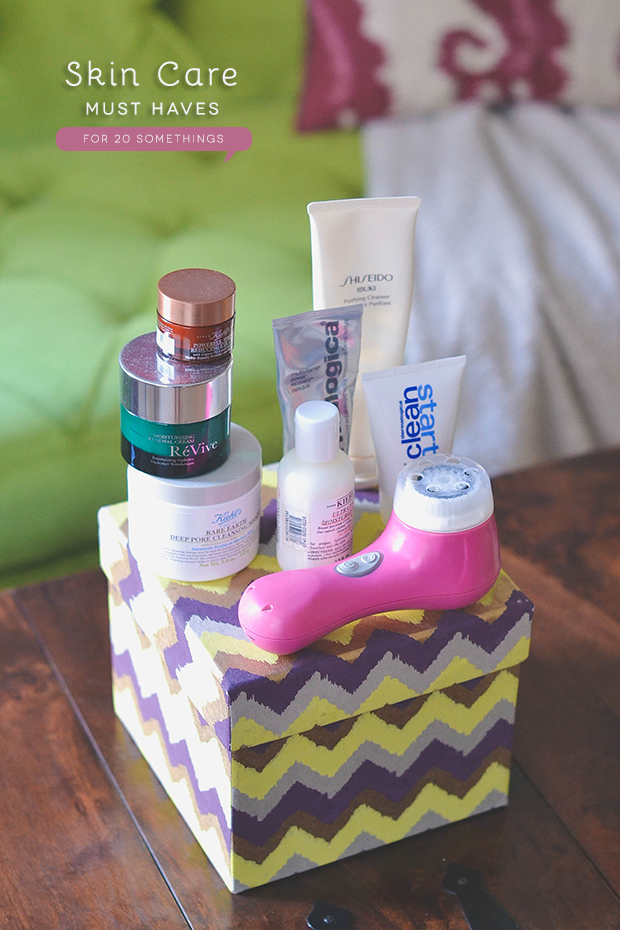 Now that we're finally past our teenage acne years, it's time to rethink our skin care routine as twenty-somethings. I don't know about you, but unfortunately, I'm starting to see some early signs of aging. While it may not be apparent once I throw on a bit of makeup, those symptoms are not going to go away without the right products. Besides signs of aging, your skin changes in other ways as you enter your twenties and requires some changes to your skin care routine. So let's get down to business.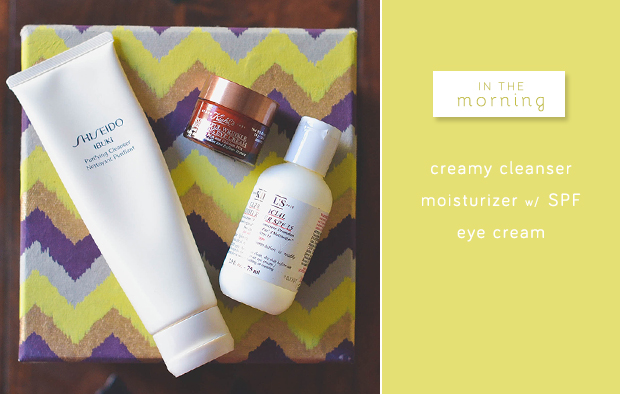 In the Morning
Start off your morning with a creamy cleanser. This might take some trial and error until you find the right one for you, but I've become a huge fan of Shiseido's IBUKI Purifying Cleanser. Not only is it super creamy, but it has tiny exfoliating micro beads in the formula as well. My skin is super sensitive and on the dry side, and this product is the perfect consistency for it.
Next you'll need a moisturizer with SPF. It can be hard to find the right moisturizer that really soaks into your skin and leaves it super soft. Kiehl's Ultra Facial Moisturizer SPF 15 is my all time fave. I use this all year round and even take it on vacations to use as my face sunscreen.
I always thought eye cream was meant for nighttime only, but the right eye cream can be applied day and night. The skin under your eyes is very different than the rest of your face and requires a different product, so it only makes sense to use it morning and night. Kiehl's Powerful Wrinkle Reducing Eye Cream is the perfect creamy texture. Apply it with your middle finger and dab it into your skin.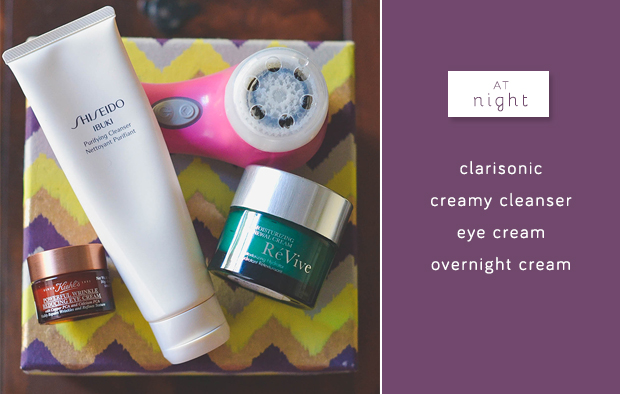 At Night
I use the same cleanser and eye cream from my morning routine, but I use my trusty Clarisonic at night to really deep clean the skin and get rid of any dirt built up throughout the day. I choose not to use the Clarisonic in the morning as well because my skin is on the dryer side and I find that skipping this step in the morning keeps it softer throughout the day.
An effective night cream is a must-have. I've tried a few and, although expensive, this ReVive Moisturizing Renewal Cream works wonders. It gets rid of dead skin cells overnight and you wake up with fresh, smooth skin. You only need a tiny bit so one jar will last you.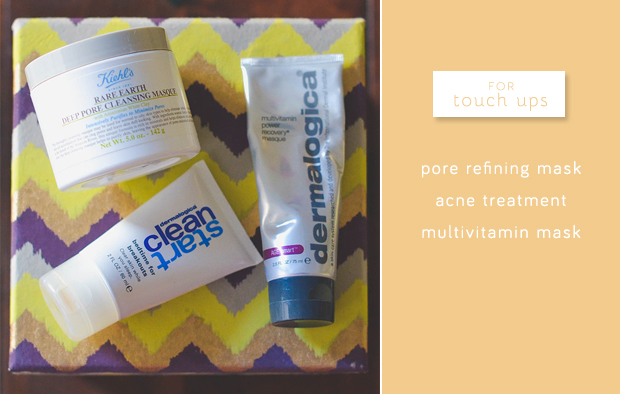 For Touch Ups
Beyond your daily skin care routine, there are a few products to keep in your cabinet for special occasions. When your skin is feeling dirty and your pores are clogged (usually in the warmer months), a pore refining mask is a must-have. I'm obsessed with this Kiehl's Rare Earth Deep Pore Cleansing Masque, not just because of the results, but it also has the green clay texture you crave for girly nights in!
Although we aren't teenagers anymore, we still get a few pimples here and there so an acne treatment is necessary. Dermalogica Clean Start Bedtime for Breakouts is actually a mask, but I use it as a spot treatment and it seriously works right away. Put it on before bed and your pimple is gone in the morning.
When your skin is feeling dehydrated, perhaps after too many nights out, you'll need a multivitamin mask. Dermalogica's Multivitamin Power Recovery Masque truly rehydrates your skin. Although it's meant to be worn as a 20 min mask, I wear it all night and wake up with smooth, refreshed skin.
Now let's recap the 8 products you need in your skin care routine. Pin this image below for later!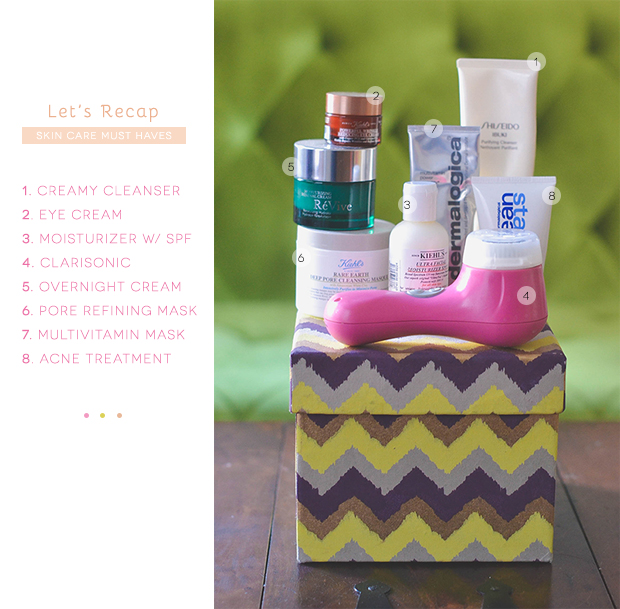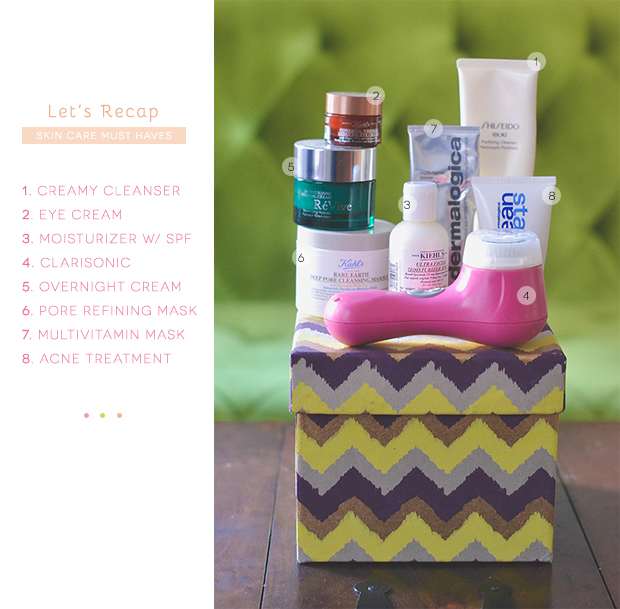 Shop These Products: