Outfits
Spring Trend: Tribal Prints
posted on April 2, 2013 | by Amanda Holstein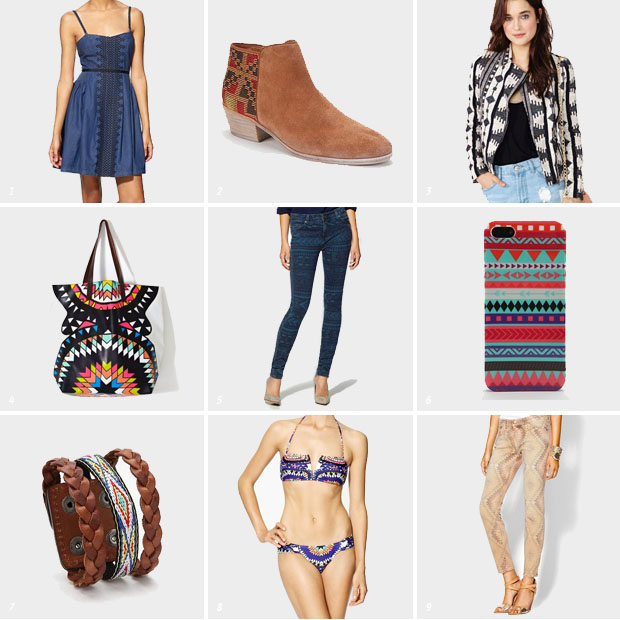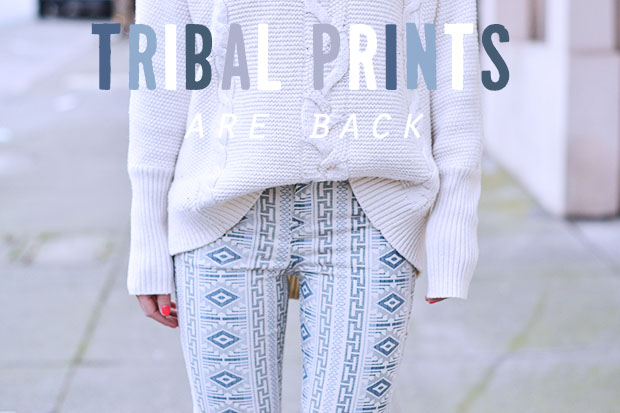 Warm weather to me means two things: all white outfits and tribal prints (and a good tan – okay 3 things). As we transition into spring, I've started breaking out both of these trends and finding ways to wear them now, even if it's still a bit chilly. I can't wait to wear these BB Dakota jeans with a flowy white top and neutral sandals, but for now I've warmed it up with a cozy cream sweater and booties. The main things to remember when wearing a busy print like tribal/aztec are…
1. Keep it simple. Prints on prints can be too much with such a bold design like aztec.
2. Fit is important. Bold prints aren't always the best at flattering the body, so make sure wherever you wear them, that piece fits perfectly and shows off your shape.
3. Start subtle with tribal accessories or more washed out prints if you're not ready for the full trend.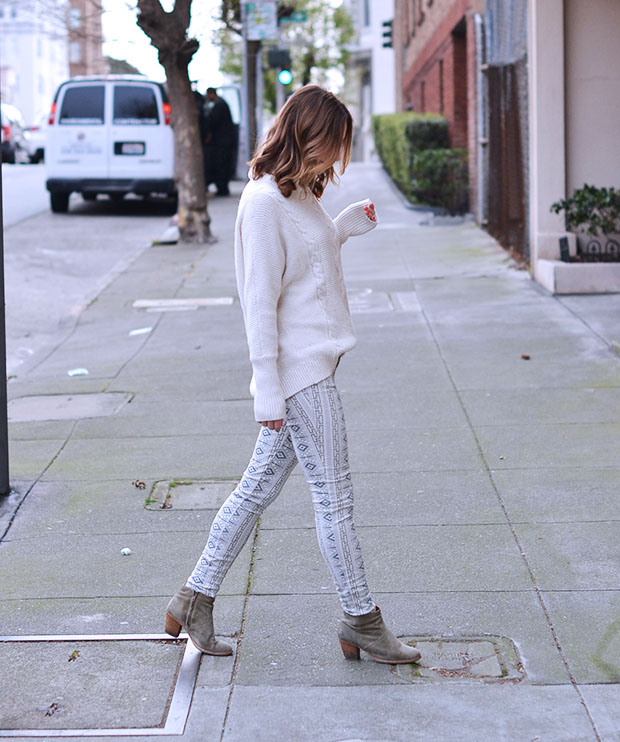 And until it gets warm, I've put together a wish list of tribal print products to check out in preparation for spring, including dresses, jeans, and accessories!