Entertaining
3 Super Easy Appetizers for Your Next Holiday Gathering
posted on November 20, 2018 | by Amanda Holstein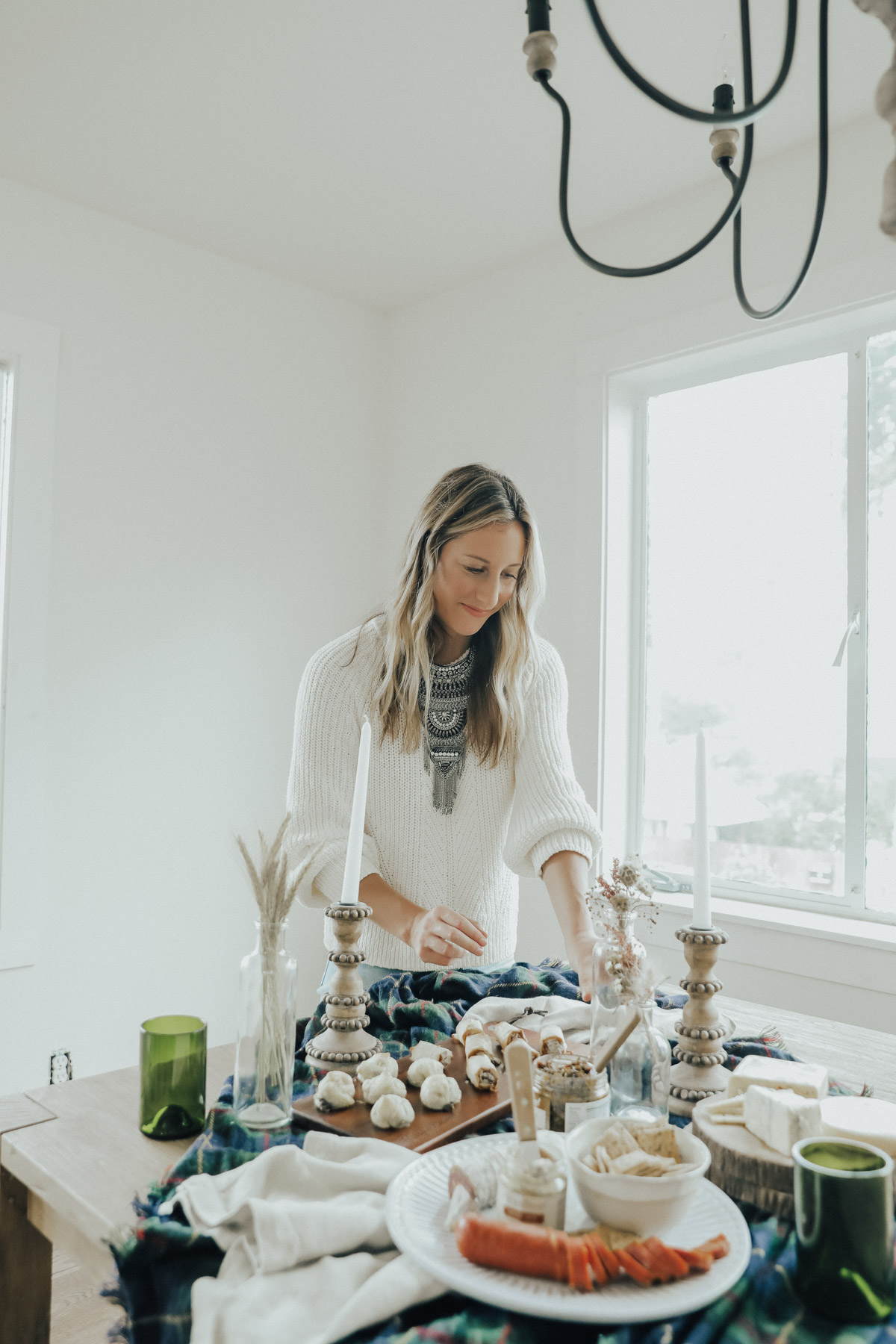 If you're not one to throw an entire dinner party, then appetizers are your best friend. You can really do a lot with appetizers. Set them up in a nice way, add some wine, and you've got a party — without having to cook an entire meal. So if you want to impress your friends with some yummy treats without going too crazy, try these easy options!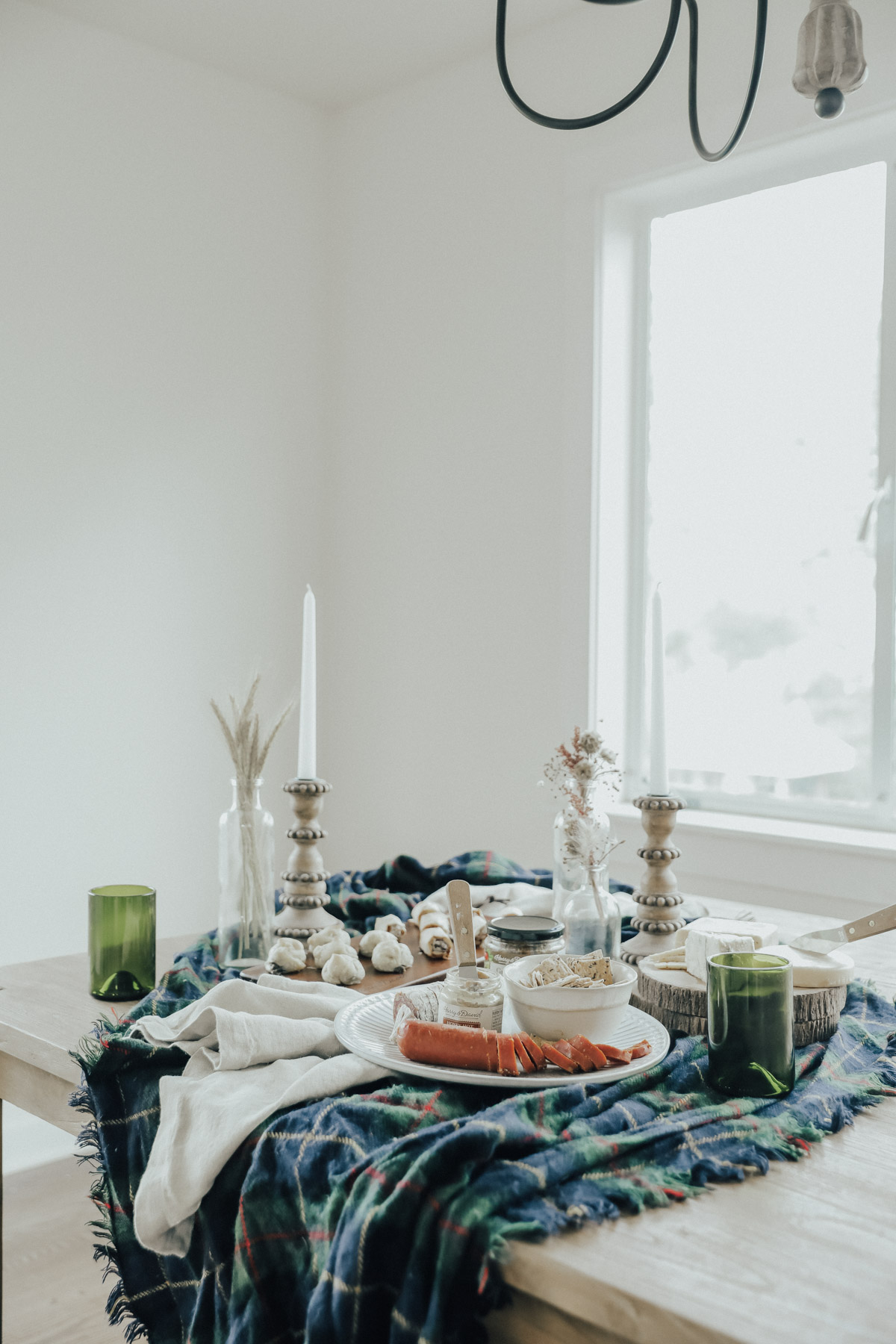 1. Cheese, cheese, and more cheese!
Honestly, you really can never have enough cheese. Depending on the size of your gathering, I'd suggest between 3-5 cheeses. Typically, if you look for a variety of shapes, you end up with a variety of cheeses. Yes, that's an official cooking tip ;). Or, do what I do and order a complete set from Harry & David Gourmet. They just launched a new line of gourmet foods, created for everyday entertaining. They pick out the perfect mix of cheeses for you and all you have to do is set them on a plate. They even have my favorite — Cowgirl Creamery!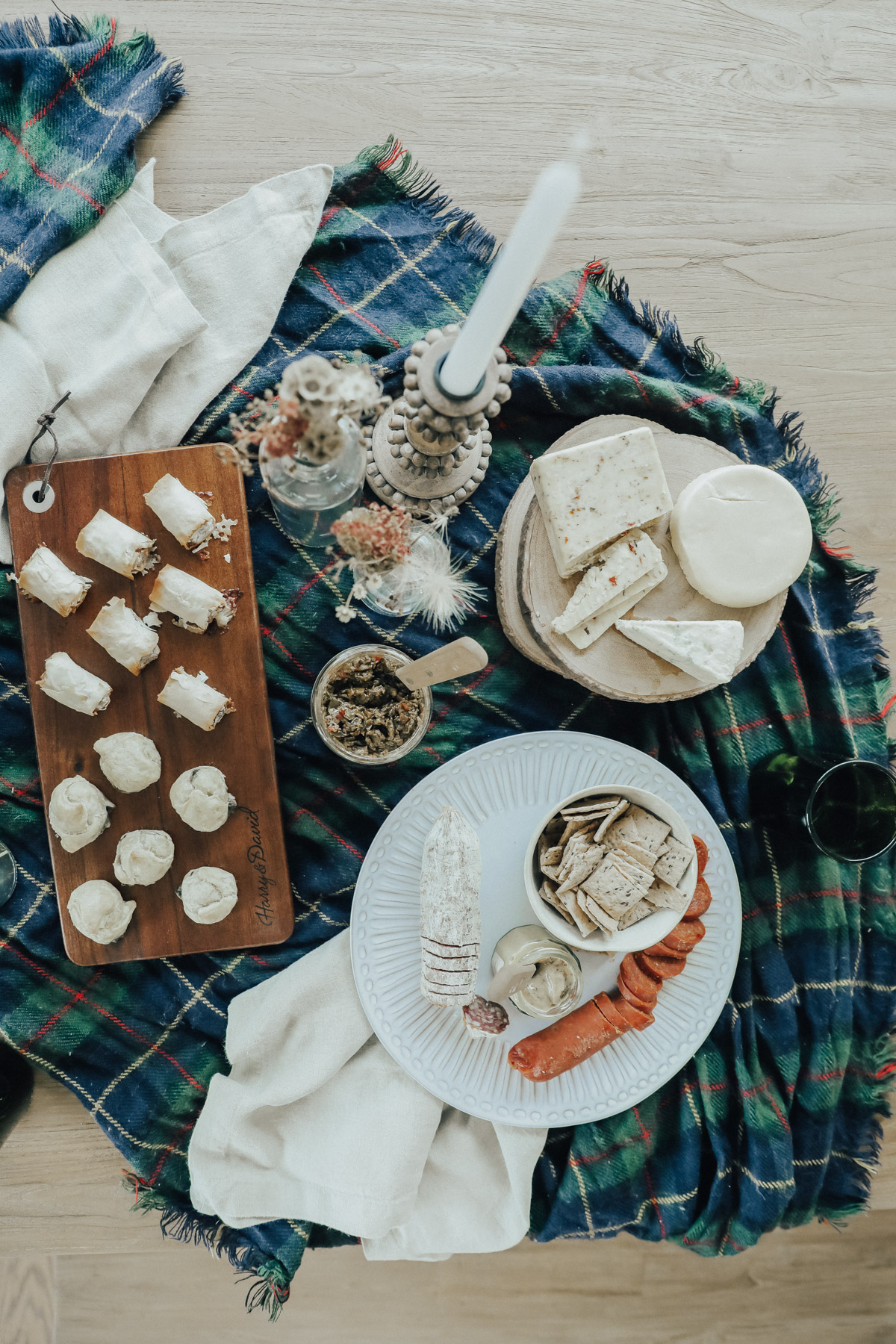 2. Charcuterie (i.e. meat!)
Sausages with crackers and mustard is another fancy looking appetizer that takes minimal effort. Again, look for a few that vary in color & shape and you'll end up with a nice variety. Add a fancy dijon mustard, some seeded crackers, and you'll look like you know what you're doing. Again, you can order these from Harry & David Gourmet as well, separately or in one big box with cheese, crackers, and mustard! (They even have desserts and entire spreads to complete your meal!).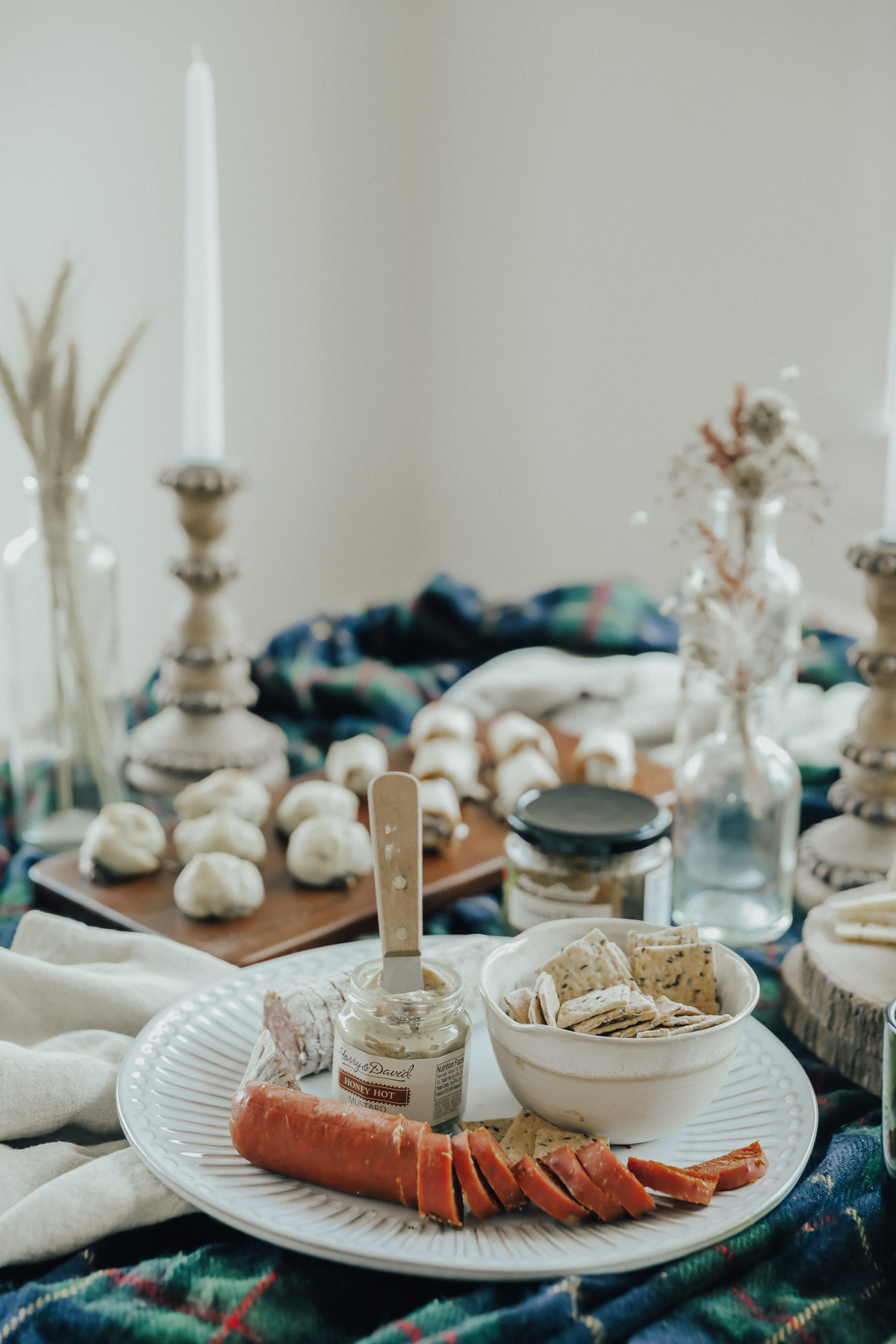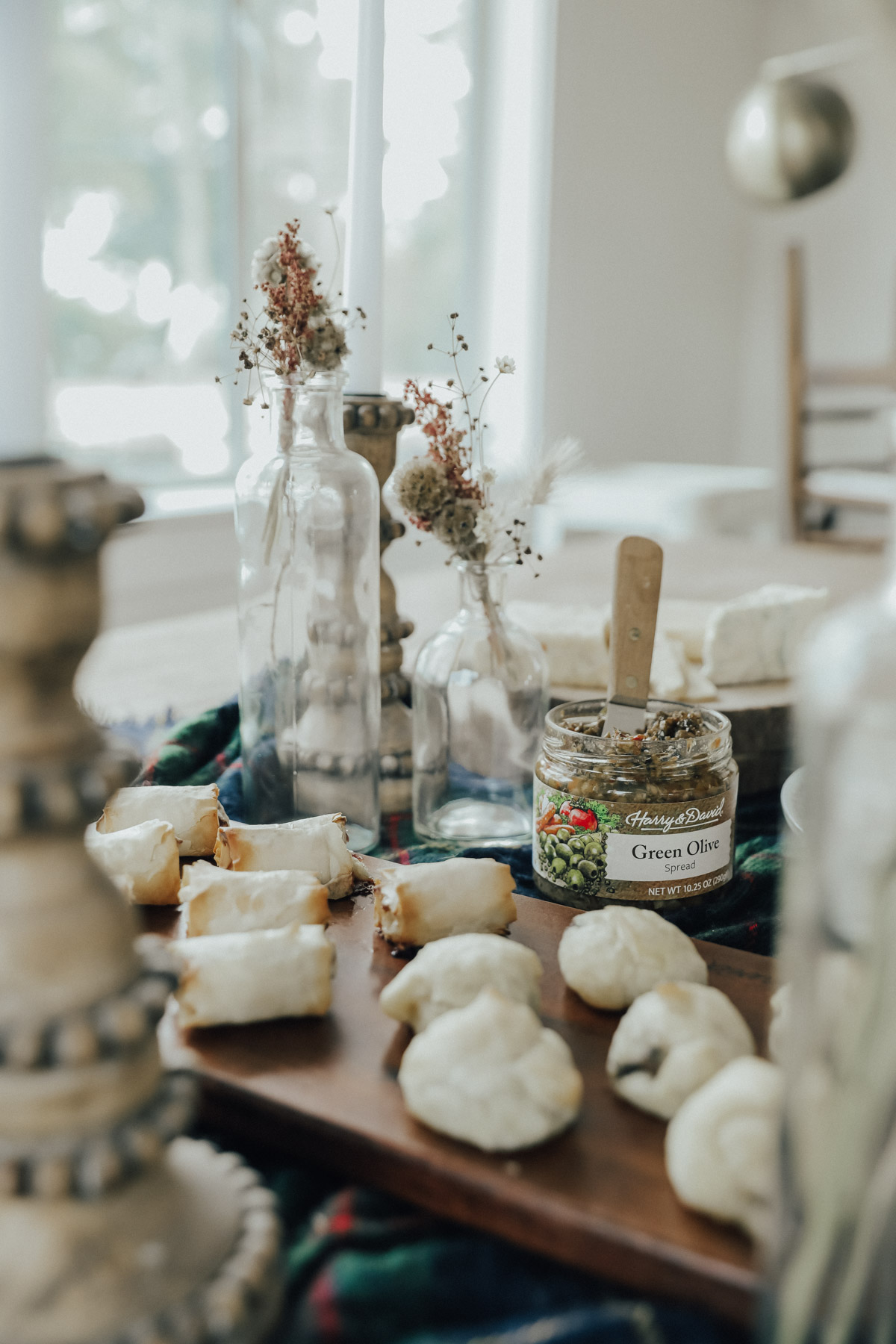 3. Frozen treats
Yup, go frozen. No one will know! As long as they're yummy, of course. Harry & David Gourmet has a few super fancy appetizers that come frozen and look amazing when they come out of the oven! I'm serving their Brie and Raspberry Roll and Beef en Croute. Literally took about 10 minutes in the oven and voilá! So fancy, right?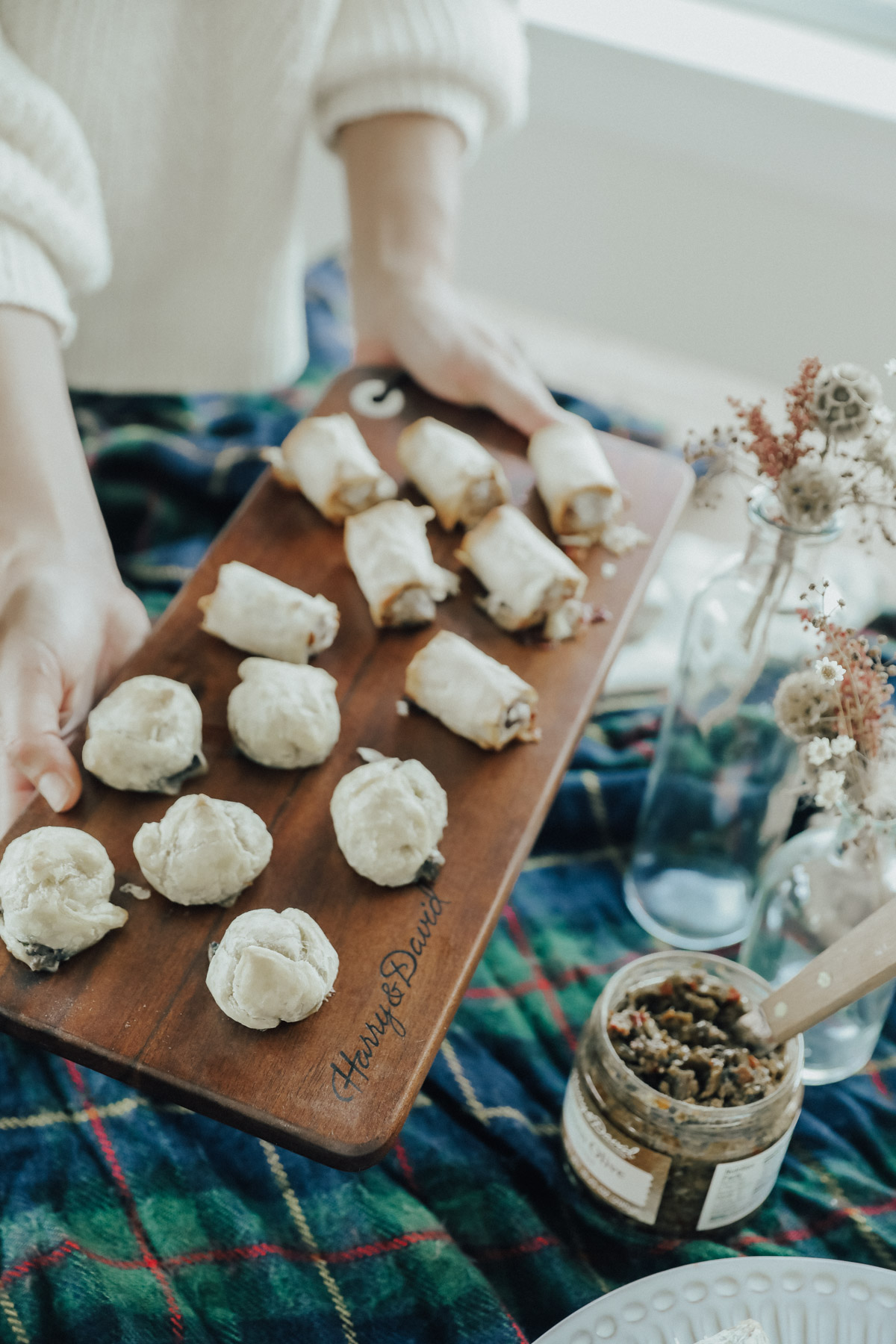 Thank you to Harry & David Gourmet for sponsoring this post.