Career Advice
3 Ways to Show Gratitude to Your Clients Over the Holidays
posted on December 12, 2019 | by Michele Lando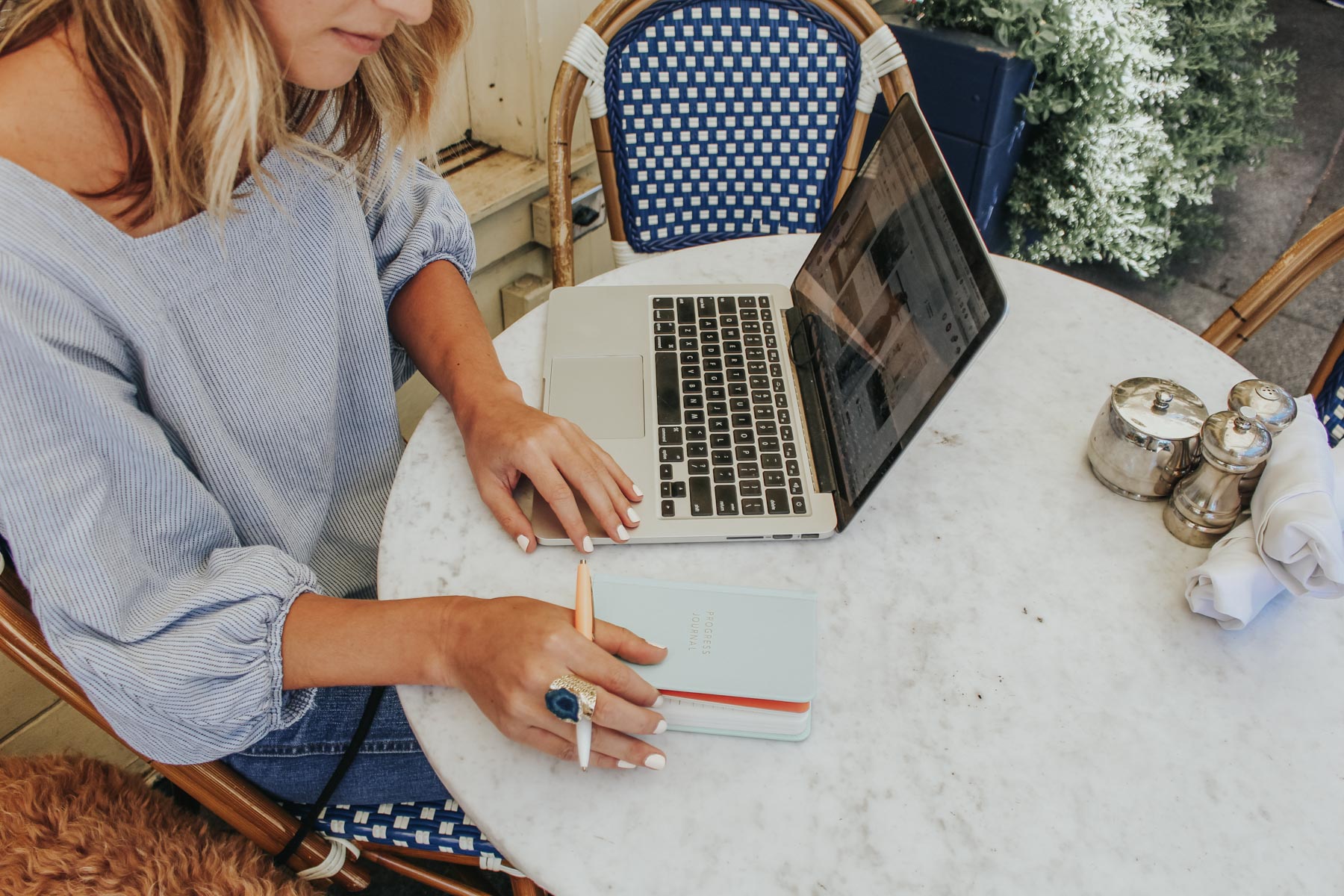 As a small business owner, a huge focus of what I do is delivering excellent customer service. I started my career working at Nordstrom, so customer service has been ingrained in my brain from the beginning, however with so many different parts of a small business to manage, it is very easy to let client gratitude fall by the wayside. A little gratitude and respect for clients goes a long way and can be especially appreciated during the holidays which can be an equally joyous yet difficult time for many. Here are three ways to show gratitude to your clients over the holidays. Doing so will not only spread holiday cheer and brighten someone's day, but it will likely strengthen client loyalty and drive repeat business.
Send personal holiday wishes.
Sometimes all it takes is a small personal touch to brighten someone's day. Sending a simple email of holiday wishes personalized with a person's name or personal detail could make a big difference. I do everything virtually and don't have in-person client interaction, so this tactic has worked very well for me. If you do offer products or meet with your clients in person, consider putting a personalized holiday greeting on their product or service reminder. The little details often don't take much time, but the thought makes a big impact.
For the extra special clients who have made a difference, say thank you with a handwritten note.
There is nothing quite like the power of a handwritten note. In an era where much of society has gone digital, handwritten notes stand out more than ever. (According to data from Hallmark, 82% of millennials enjoy receiving cards). Sending a personal note with holiday wishes can add a lot of holiday cheer when someone opens a mailbox. Just think about how nice it is to unexpectedly get a holiday greeting in your mailbox instead of just getting bills and junk mail! Alternately, if you don't have an address but meet with people in person, you can hand them a note tied to a candy cane or some other small object to say thank you. The key to showing gratitude to clients is showing that you care, not that you are spending money. You don't need to spend a ton of money to show gratitude to your clients.
Holiday sales are great to drive business and move product, but as a small business owner, offering discounts can ultimately cost you profit. You may be selling products and/or services, but if you aren't making as much as you need to, this could hurt your business. Instead of showing gratitude to clients by offering discounted products or services, simply tell them how much you appreciate their business. I don't offer discounts, but I do offer gratitude and personalized service so clients feel that the investment is worth it. In my experience, people don't mind supporting a small business even if there aren't holiday sales as long as the client feels good about the investment. If the client feels gratitude and respect, this is what drives the sale.
Show what their support has helped you accomplish.
I say this a lot when it comes to resumes, but this tip applies to nearly every facet of life. People like to see results. How did your clients' support help you achieve your goals? Were you able to meet your financial or productivity goals, open a new area of business, or were you able to help others in any way? If so, show this to the people that helped make it happen. (Science shows that people's sense of happiness is greater when they spend relatively more on others.)
If you can show someone that their business impacted your life or the life of others, they will be more driven to continue to support your business. Results are a strong motivator, so when people can actually see the impact they are making, the investment and effort they put in to support your business makes more of a difference.