Hair
5 Easy Second-Day Hairstyles
posted on February 12, 2019 | by Lauren Abraham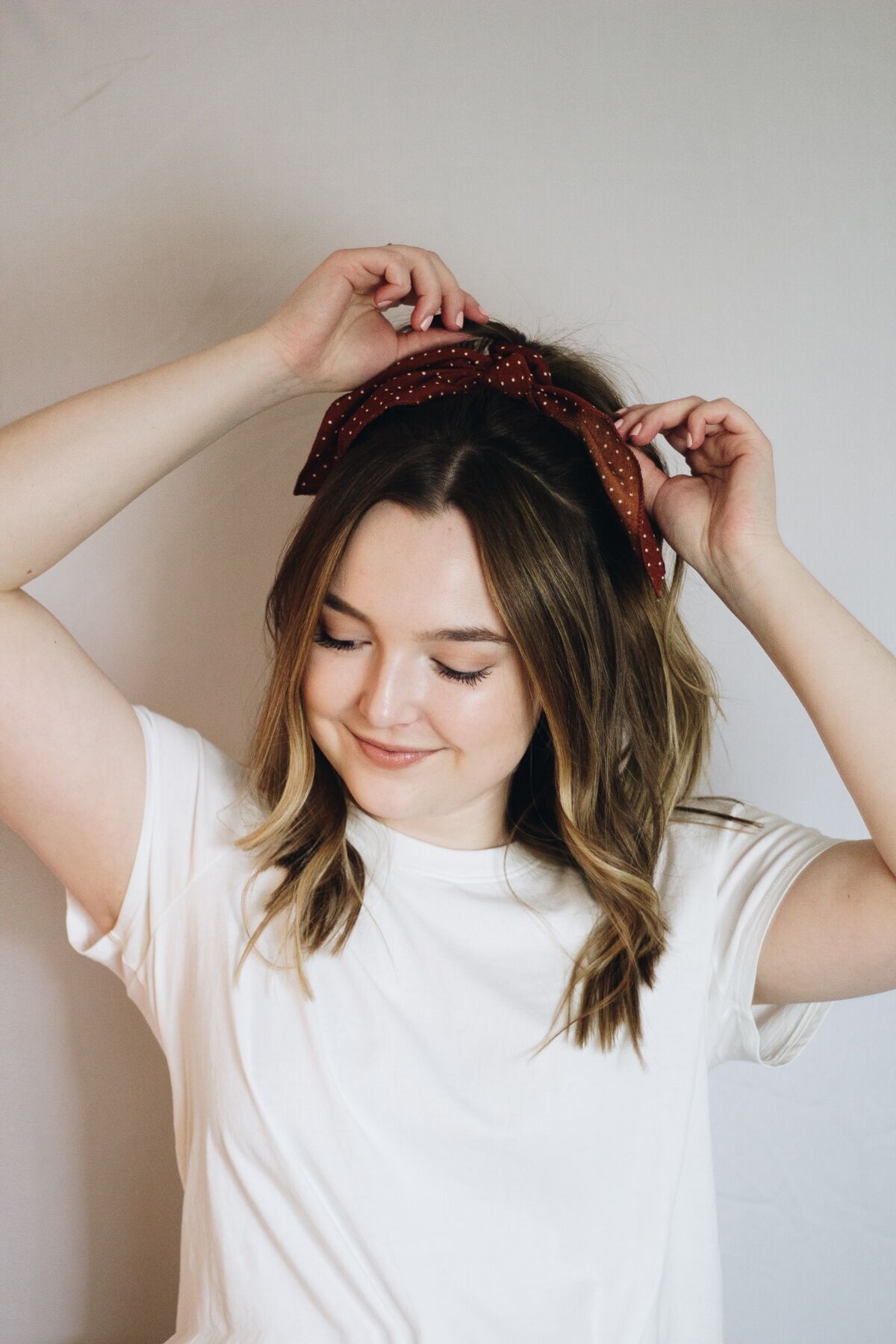 We've all been there. Your alarm goes off in the morning, and when given the choice between washing your hair or getting a few extra minutes of sleep, you choose the latter.
However, leaving the house with second (or third, or fourth) day hair doesn't mean it has to be a bad hair day! In fact, there are so many different ways you can embrace your not-so-clean locks with style. Follow along as we share 5 easy (and heat-free!) second day hairstyles.
Chic Low Bun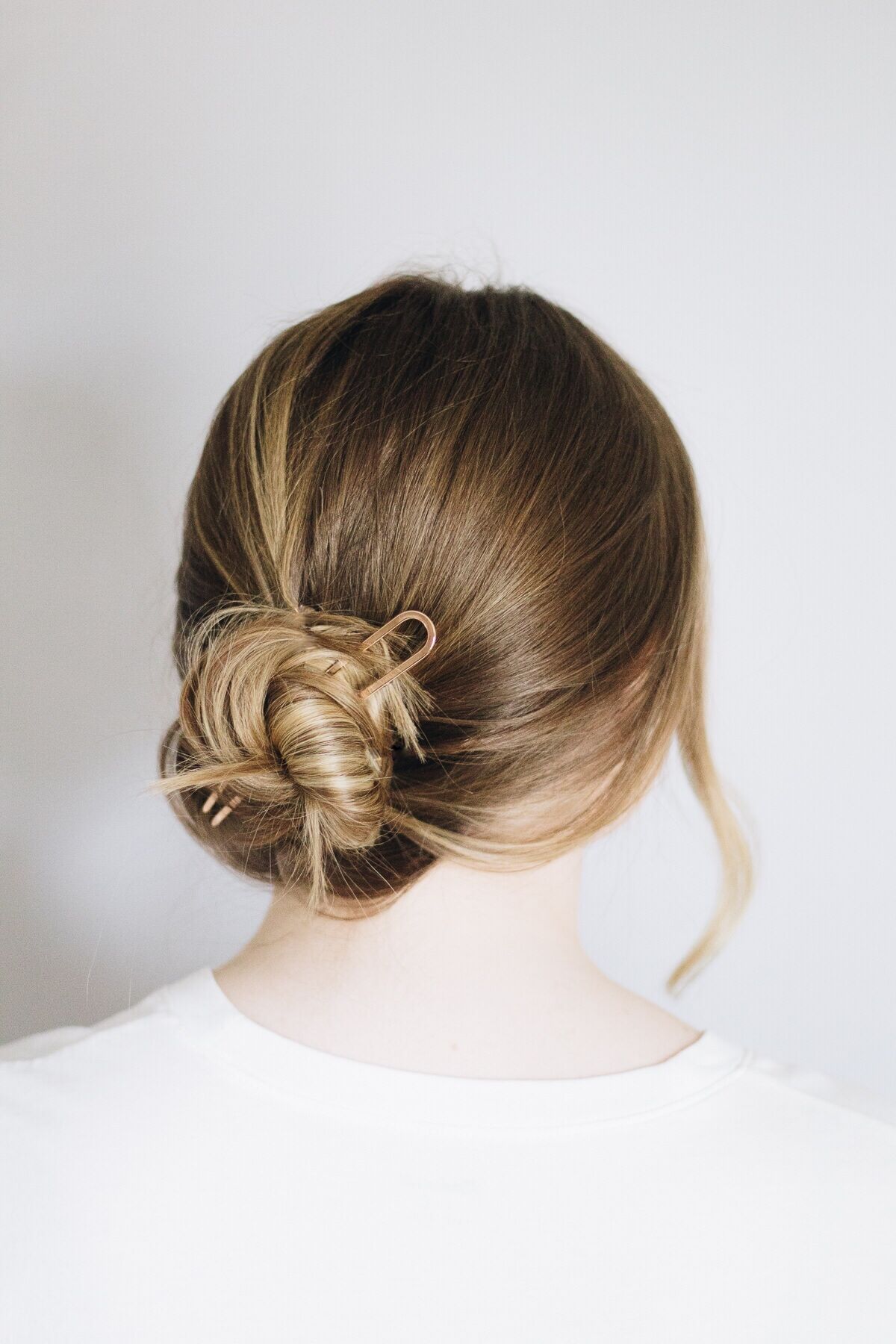 A low bun is the perfect hairstyle when you have to get ready in a pinch and want to pull your hair back away from your face. Securing it with bobby pins or a hair tie will do the trick, but if you want to take it one step further, mix it up with a large hair pin. No one will ever know you skipped a wash!
Half Up, Half Down

A half up, half down hairstyle is perfect for anyone with fine hair. If you're feeling like your locks are looking a little bit lifeless, try pulling up a section of hair around the crown and securing it with a hair tie. For a finishing touch, wrap a hair scarf, clip, or bandana around your ponytail and tie it in a knot. This style is super fun, but the best part is that it only takes a few minutes to achieve!
Effortless Low Ponytail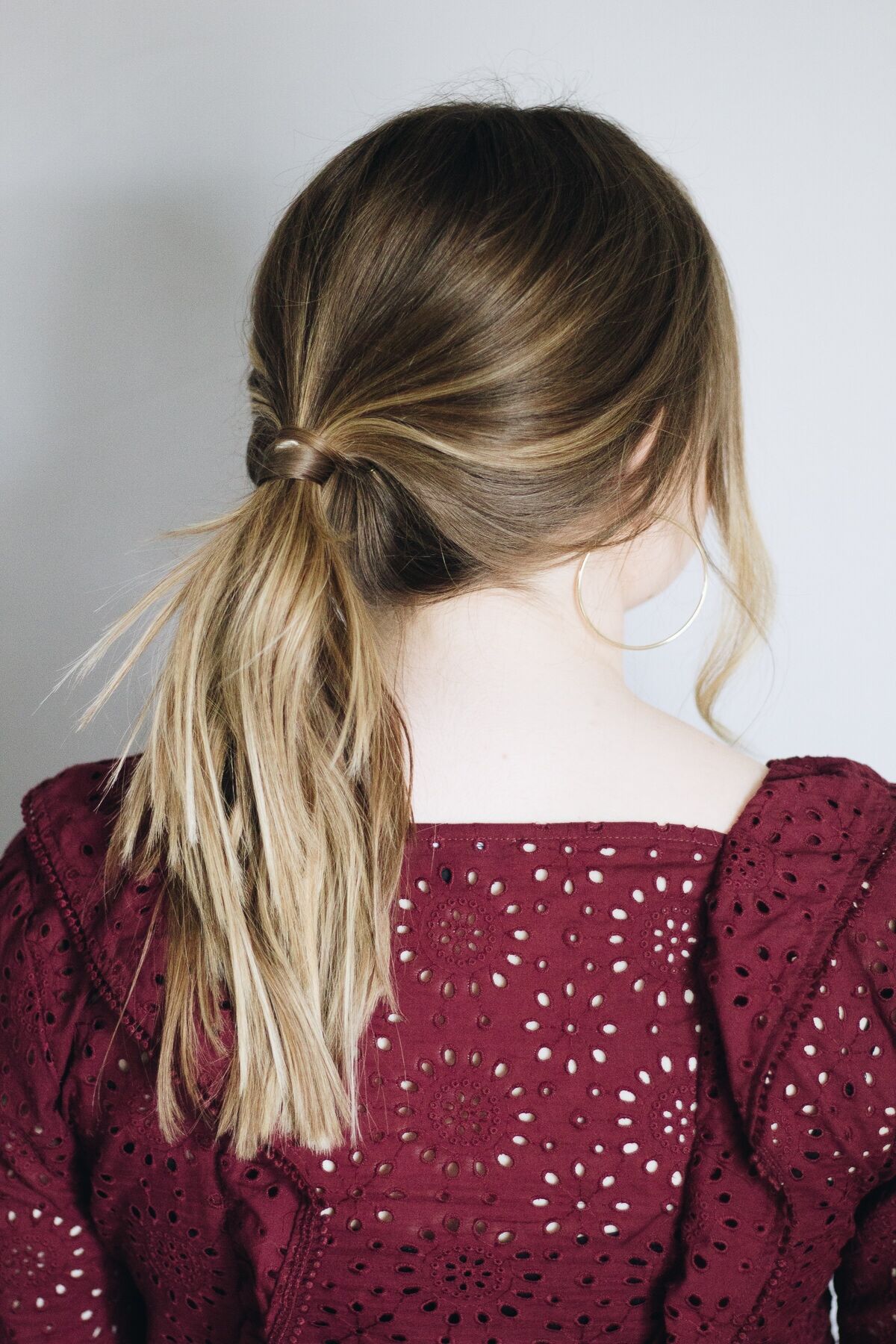 A low ponytail might sound simple, but there are a ton of ways to dress up this hairstyle to make it look more refined! If your hair is naturally wavy or has waves from the day before, this style is perfect.
After pulling your hair back in a pony, pull out some pieces of hair around your face for a fun, effortless look. Then, grab a small section of hair from your ponytail and wrap it around your elastic to pull the look together. When paired with a fun top or statement earrings, a low pony can be stylish and elegant!
Tip: Spritz your hair with a texturizing spray before pulling it back in a pony for a boost of volume!
Pinned Back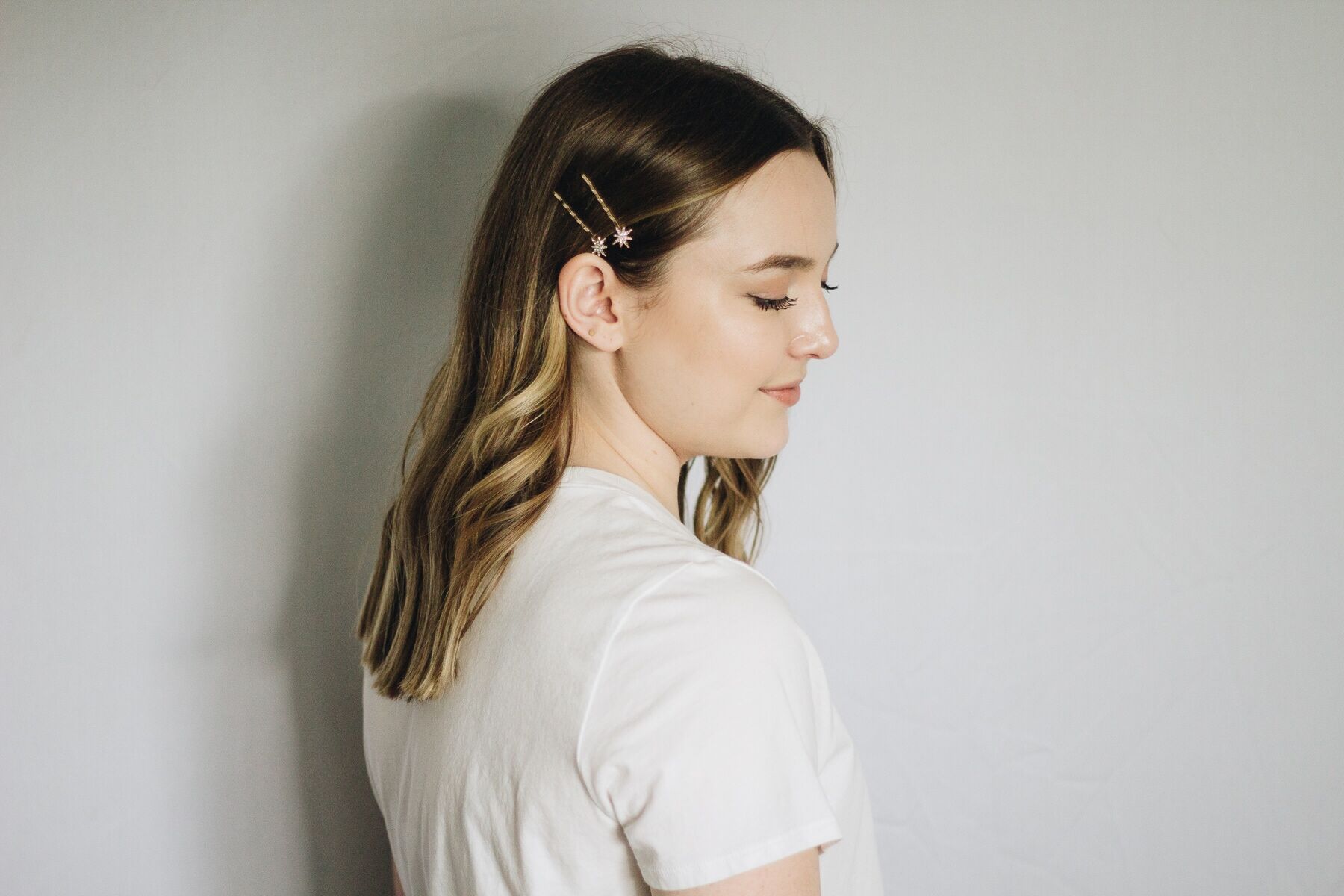 The pinned back look is incredibly easy to achieve, yet makes a statement at the same time. Simply pull one side of your hair behind your ear and secure it with 2 bobby pins. These bobby pins add just the right amount of sparkle, and can be worn for both an everyday look or a night out.
Tip: After securing your bobby pins, give your hair a spritz of shine spray for a polished look.
A Simple Side Braid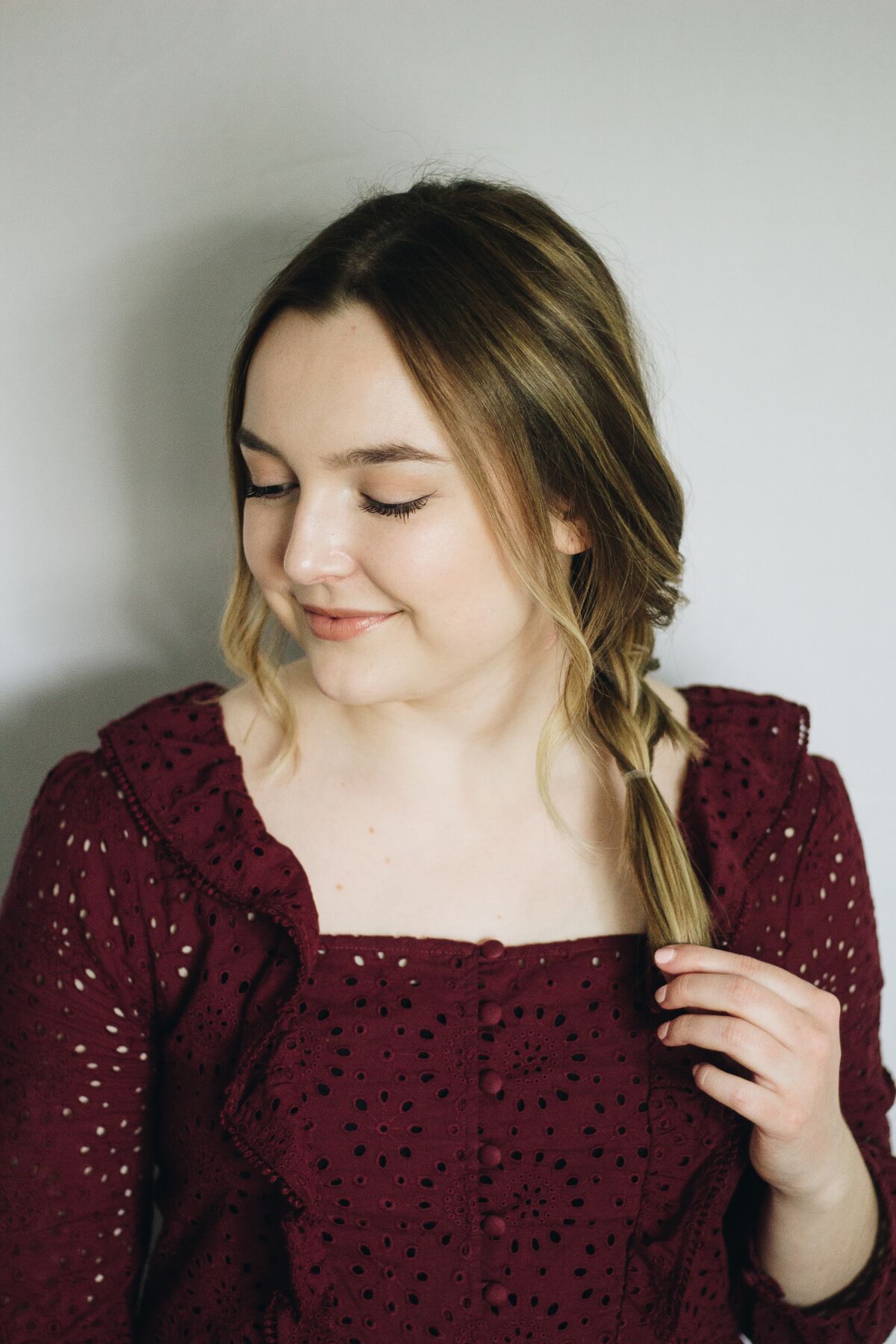 Last but not least, a simple side braid is a fool-proof style that anyone can achieve. Simply gather all of your hair to one side, braid it and secure with a clear elastic, and you're out the door!
The best part about this style is that the more undone it looks, the better. Pull out some pieces to frame your face (like you would with the low ponytail style above), and tug on your braid to loosen it a little bit. This will give you more volume and texture!
And that's a wrap! These are 5 simple styles that are perfect for second day hair. You might find that one style becomes your go-to, even when your hair is clean!
What are some of your favorite easy hairstyles? Let us know in the comments below!
Shop The Post