Self Improvement
7 Ways to Give Yourself Love This Valentine's Day
posted on February 14, 2019 | by Becky Bush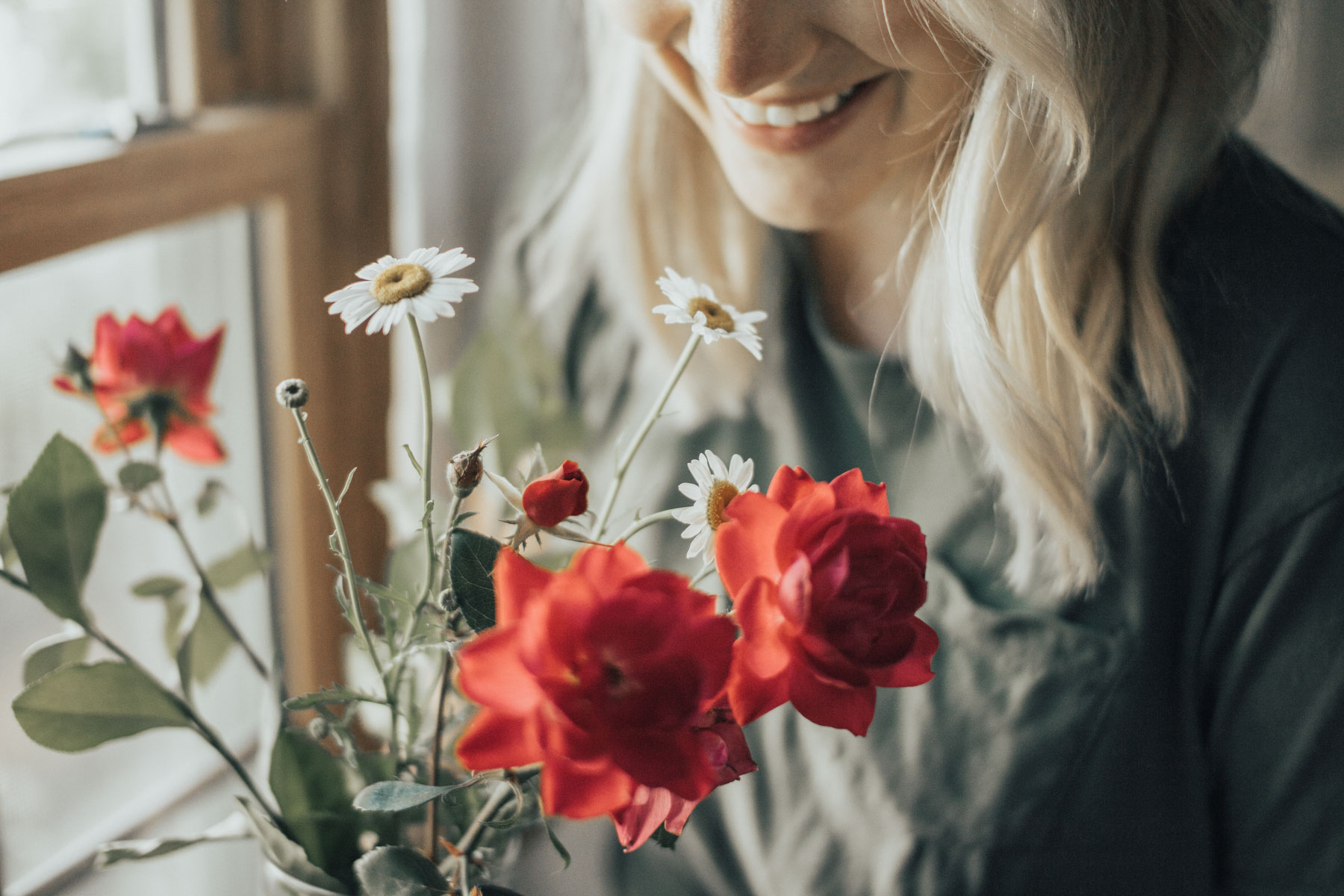 There is no better person we should be giving love to this Valentine's Day than OURSELVES! I mean, who is more wonderful than you?!
For so many, Valentine's Day can be a day of stress or loneliness. For me, the happiest I've ever felt is when I've focused on loving myself, rather than needing the love from someone else. Even though I've currently been in a relationship for 3 years, I still find unique ways to give myself love. I truly believe that we won't be happy with anyone else or any other part of our lives if we don't love ourselves first!
Whether you find self-love in face masks, binging Ellen (*raises hand*) or taking up a new hobby – there are so many ways to give yourself love this Valentine's Day! So give yourself a big 'ol bear hug and let's get started.
Learn Something New
IMO, one of the easiest ways to grow confidence is to invest in myself and learn something new! Expanding your skill set and finding new passions can fill you up in a way you never imagined.
A few years ago, I was dealing with a major fear of public speaking. My day job requires being
in front of people all day and I simply couldn't handle it! I ended up enrolling in improv classes (I know, so scary!) and it was seriously the best thing I've ever done.
Finding a new hobby is also a way to make new friends and gain confidence in a new part of life. What a great way to love yourself this Valentine's Day!
Rest
Is it just me, or is being busy "cool"? TBH, I have a serious problem with this. Us twenty-somethings constantly feel like we are running on empty and it seems like there's never a time to simply chill.
Everyone's is different, but at least for me, finding a time to do nothing and watch mindless TV is a necessity for avoiding stress. There's something about putting your phone and computer away and just being in the moment that really helps me get through the day.
This Valentine's Day try loving yourself by giving yourself the downtime that you really deserve!
Set up a Galentine's day with the people you love
There are few things I love more than a good Galentine's day! I know for so many people, this holiday can evoke loneliness. In the past, I've even felt jealous towards my friends in relationships and really felt like I was doing something wrong!
If you feel this way this Valentine's Day (which I hope you don't!), fill your day up with people you love. Surround yourself with those who will bring you up when you are feeling down, and remind you how wonderful you are.
Volunteer With a Charity Organization
It may seem counterintuitive, however, one of the best ways to love yourself is to get out of your own head. Helping others will actually do this! By helping other's, you will not only make someone else's day but also be reminded for all that you have. And that's a huge part of loving yourself!
Break a Sweat
Giving yourself endorphins is one of the best ways to give yourself love!
Do a workout (maybe one of those expensive work out classes you don't do on the reg) that will make you feel fulfilled from a sweat standpoint, but also knowing that you're making yourself healthier. And guaranteed you'll be happier from all those endorphins you are giving yourself!
Manifest Your Goals
Writing down my goals has been a huge hobby of mine lately. I absolutely love looking at where I want to be in 6 months to a year. I personally like everything to be pink and pretty, so I wrote down a bunch of my goals on a piece of paper and decorated with glitter and stickers. Every day I look at it and can stay so focused and happier.
Propelling yourself forward, wherever you want to go, is an essential part of self-love. Giving yourself control of your life, saying 'I will be in X spot in X amount of time' is an amazing way to empower yourself. Try it!
Make a Self Compliment List
Has someone ever asked you what you love about yourself and you draw a blank? But if that same person asks you what you hate about yourself, you can rattle off a list of things? It's so rare that we take the time to really appreciate all the positive aspects of who we are. And we ALL have amazing aspects to ourselves!
As a challenge on Valentine's Day, try writing out 20 things you love about yourself. It can be something like your sense of style, your amazing empathy or the way you make others laugh! Then, hang that piece of paper in your room to be reminded of it every day.
This Valentine's Day, regardless of your relationship situation, focus on loving yourself. We are all such amazing people and at least for me, I do not take enough time to recognize that.
How are you showing yourself love this Valentine's Day? Comment below!