Cleaning & Organizing
How to Stay Organized When Minimalism is Not Your Thing
posted on February 19, 2019 | by Sanhita Mukherjee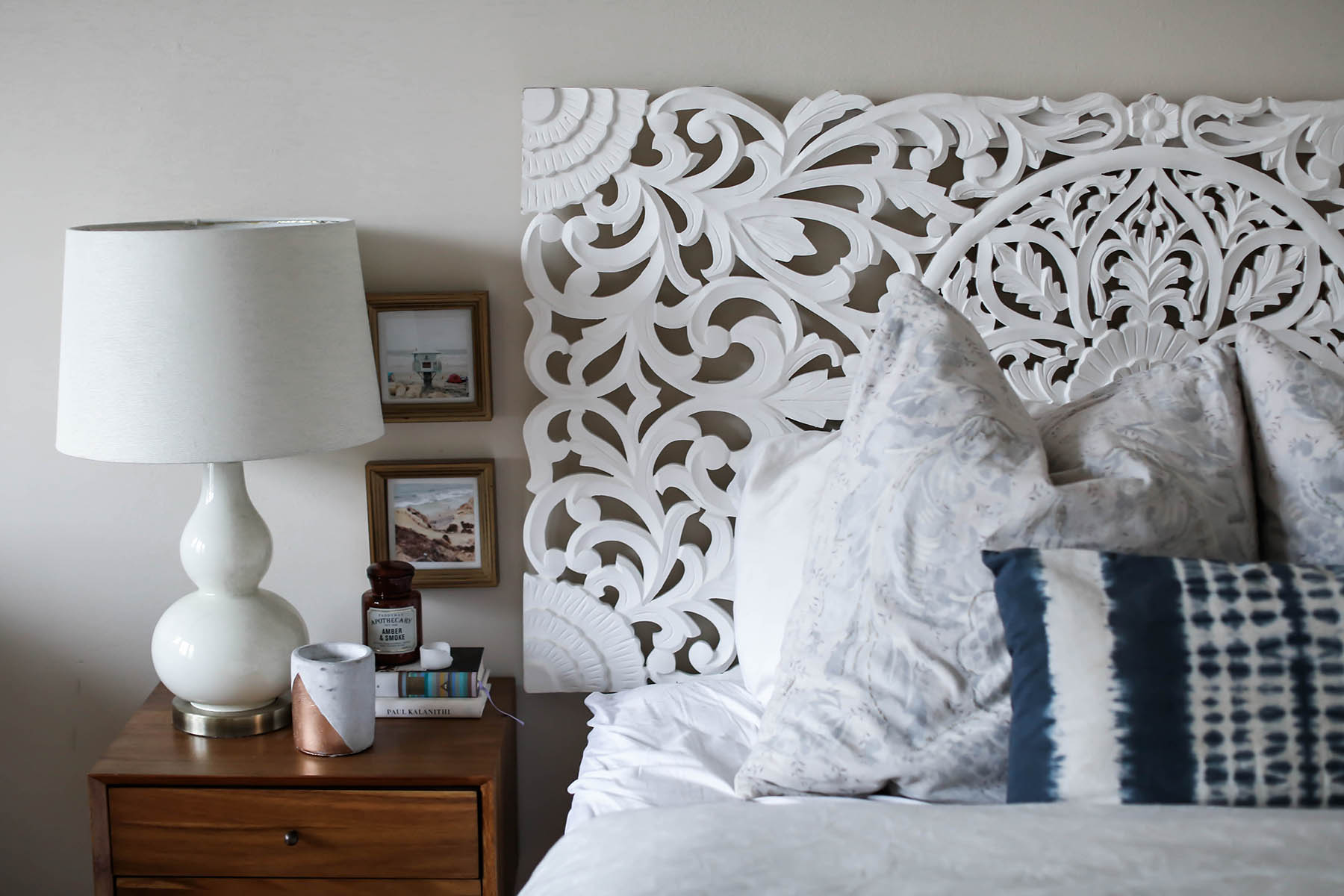 Minimalism as a concept has been around a while, but it's suddenly caught on in a way that it never had before. Everybody you meet is talking about 'downsizing' or 'decluttering'. Instagram is full of stark, all-white spaces with a single potted plant for décor. Even the shows we are bingeing on today have to do with getting rid of stuff.
But minimalism is definitely not my thing. Nothing makes me happier than walking into a room full of books and cushions and flowers and cosy blankets. I'll never be someone who buys ten of the same outfit just so I can avoid thinking about clothes in the morning. And if you're here to tell me to throw out my highly-impractical-but-gorgeous stilettos that I hardly ever wear, we can't be friends!
At the end of the day, minimalism is nothing but a lifestyle choice. You don't necessarily have to opt into it to lead a happier life – and it definitely doesn't have to dictate how clean or messy you are. In fact, having a lot of stuff is all the more reason to get organized (how are you going to get any joy out of that notebook you couldn't bear to throw away, if you don't know where it is?)
So if you have done your share of decluttering and discarding, and you still have a lot of stuff, you might want to try these out.
1. Be more mindful when you sort your stuff
The most common cleaning tip is that if you haven't used something in a while, you should give it away. This always seemed a bit indiscriminate to me. By your late twenties, you'll likely have a few things that you don't use regularly – a dress that you can only wear to a black-tie event, a formal blazer that is not suitable for your laid-back workplace, or (if you're really acing the whole adulting thing) fancy cutlery that you only use when you're entertaining.
These things are usually pretty expensive, and the occasions where you use them don't come around often. But if you discard them every time they haven't been used in a while, you're just going to have to keep replacing them more often, which is not great news for your bank balance.
Rather than going by when you last used something, consider whether you see yourself doing so in future. If you already got adequate wear out of that dress, or it doesn't really fit anymore, go ahead and give it away. But if you do have the occasional formal event where you might need that blazer, hold on to it.
2. Use your things in rotation
Most of us already do this with our seasonal clothes, so why not with other things too? Gather anything that you seem to have a lot of – but don't use all at once. Think shoes, books, coffee mugs, non-seasonal clothes, or anything else you might collect.
Divide them into two piles. Pack and put away one pile, and use the rest of the stuff over the next few weeks. After a couple of months or so, get out the things you put in storage and switch them up again. I do this with my coffee mugs and it helps cut down day-to-day clutter, without having to discard anything. An added bonus – when you make the switch, you're going to feel like you've got brand new stuff for a while!
3. Get creative with storage
Storage space doesn't always have to come in the form of closets and cupboards. Try to incorporate as many unconventional storage spaces in your apartment as you can. For instance, a storage trunk with a flat top makes for a pretty unique coffee table; some lightweight shelves attached behind a full-length mirror is a great space to store your jewelry. I have this upholstered stool that opens up to reveal a cubby inside, and it's pretty convenient to store awkwardly shaped items that I don't really have a place for.
Do also keep this in mind when you're shopping for large furniture. Beds, couches and dressers with built-in storage units are your best friend when you have so much stuff and so little space to keep it all in.
4. Hide your 'clutter' in plain sight
Here's the thing – your stuff becomes clutter only if it's not styled well. A haphazard pile of books gathering dust in one corner may look pretty bad. But stack the same books artistically on a coffee table and see them change the vibe of the room.
Be it books, stationery, shoes or jewelry – try displaying them rather than hiding them away. Class them by size or group similarly styled items together for a more consistent look. Alternately, display them by color palette for a more sophisticated touch.
Hope these tips help. Here's to owning your happy clutter!