Outfits
What I'm Living in This Winter
posted on December 20, 2017 | by Amanda Holstein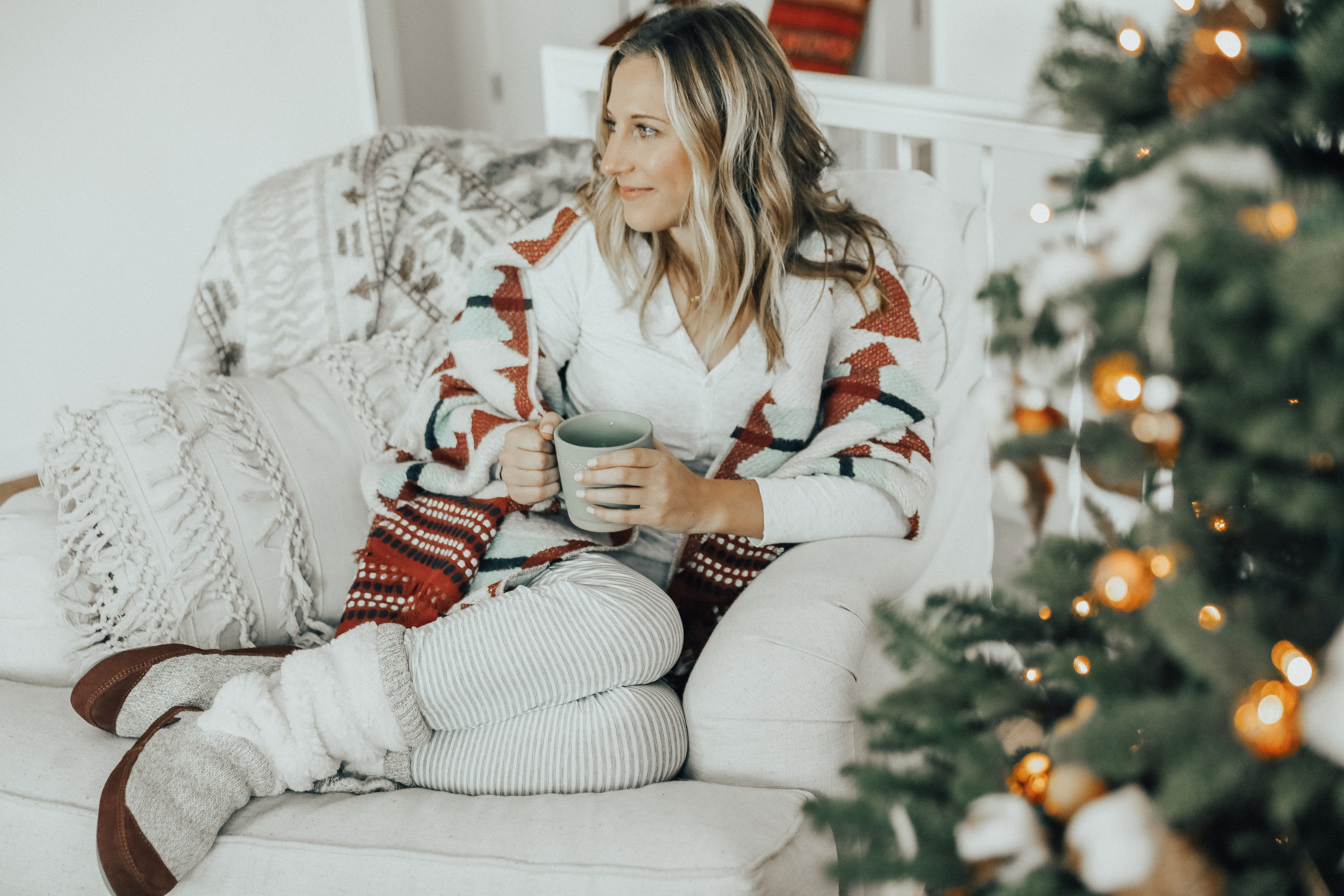 This post has been sponsored by Acorn. All thoughts and opinions are my own.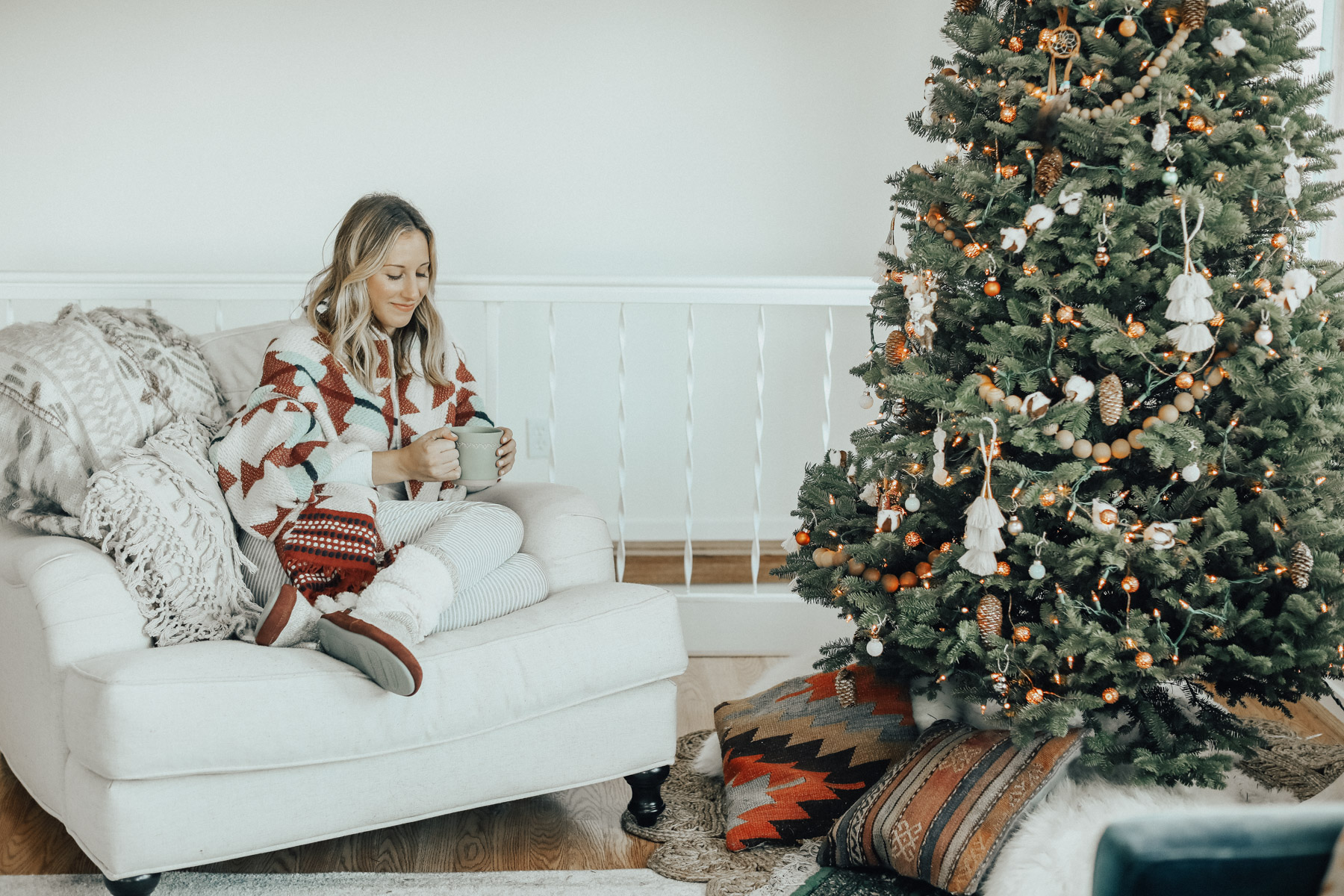 Every winter, I find myself looking for the perfect slippers to throw on first thing in the morning. Some that are super warm & cozy, that I can also keep on to walk the dog or run a quick errand. Finally, I found that slipper! The perfect mix of sock, slipper, & shoe, these Acorn Women's Slouch Boots are my obsession this season.
First of all, I'm such a fan of the Acorn brand. They really stay true to their Maine heritage and it's easy to see how passionate they are about the quality of their products. Their founder invented the Original Slipper Sock by simply hand-sewing leather soles on thick wool socks for this friends. People absolutely fell in love with the product and they've since been producing for over 40 years! Such a cool story.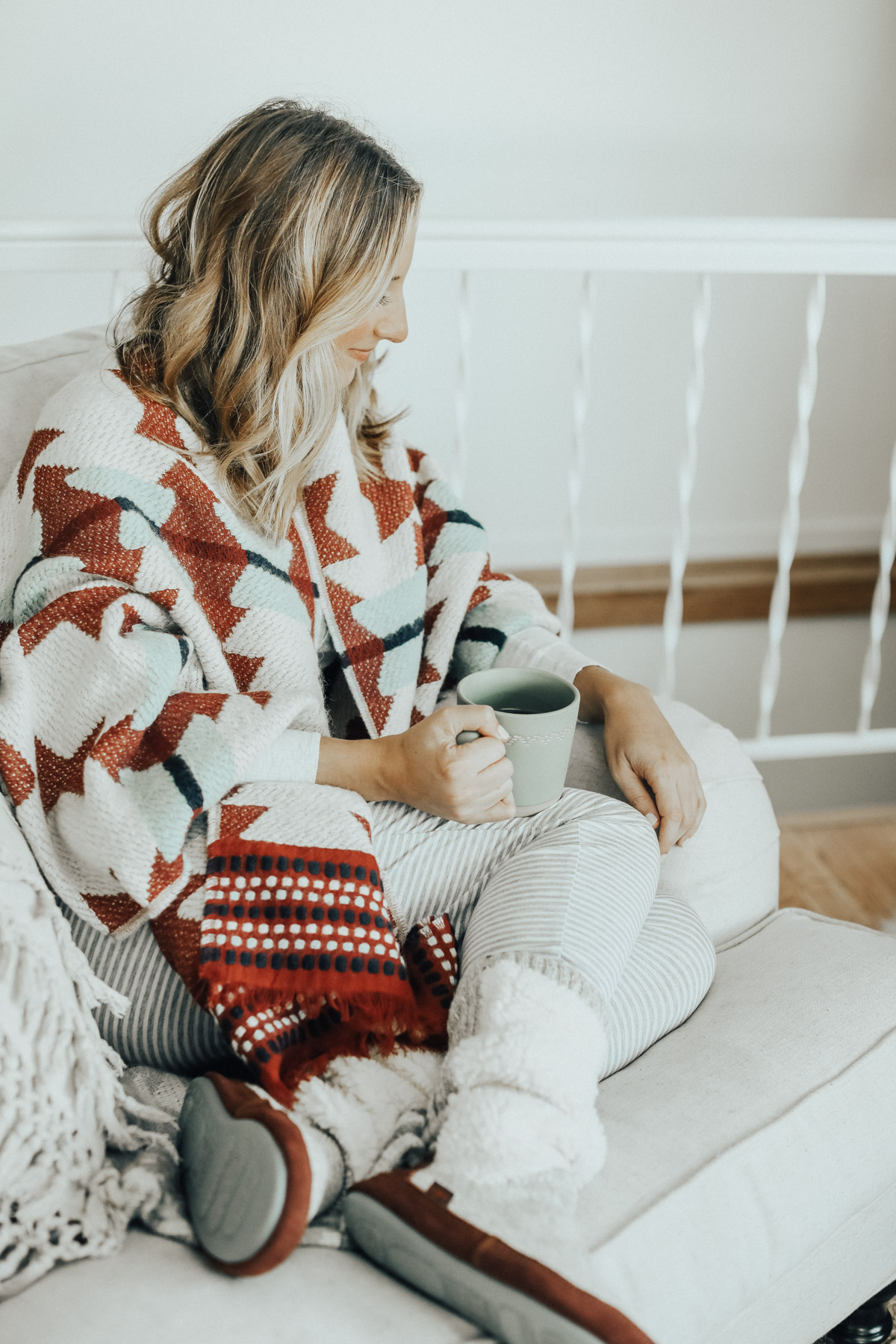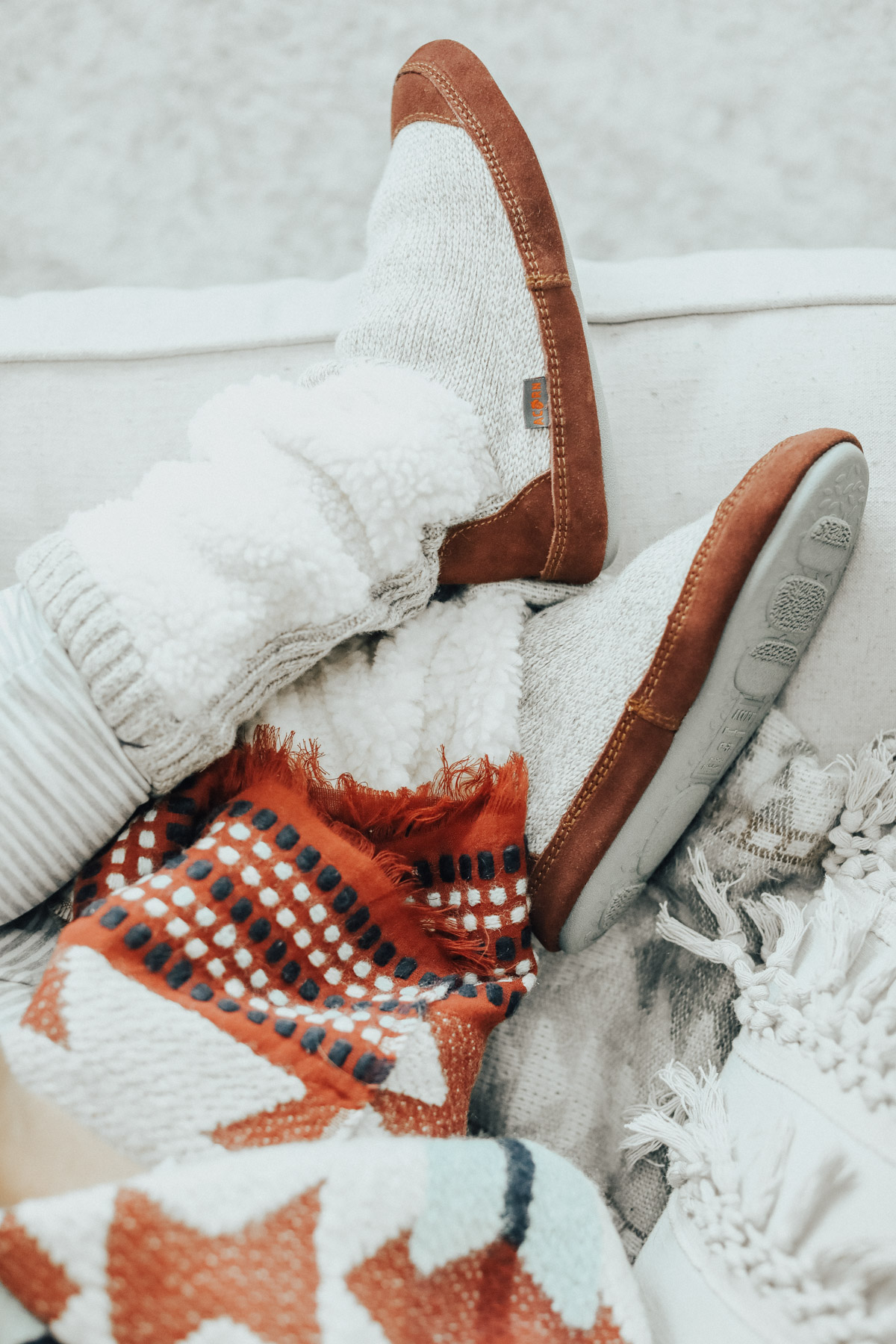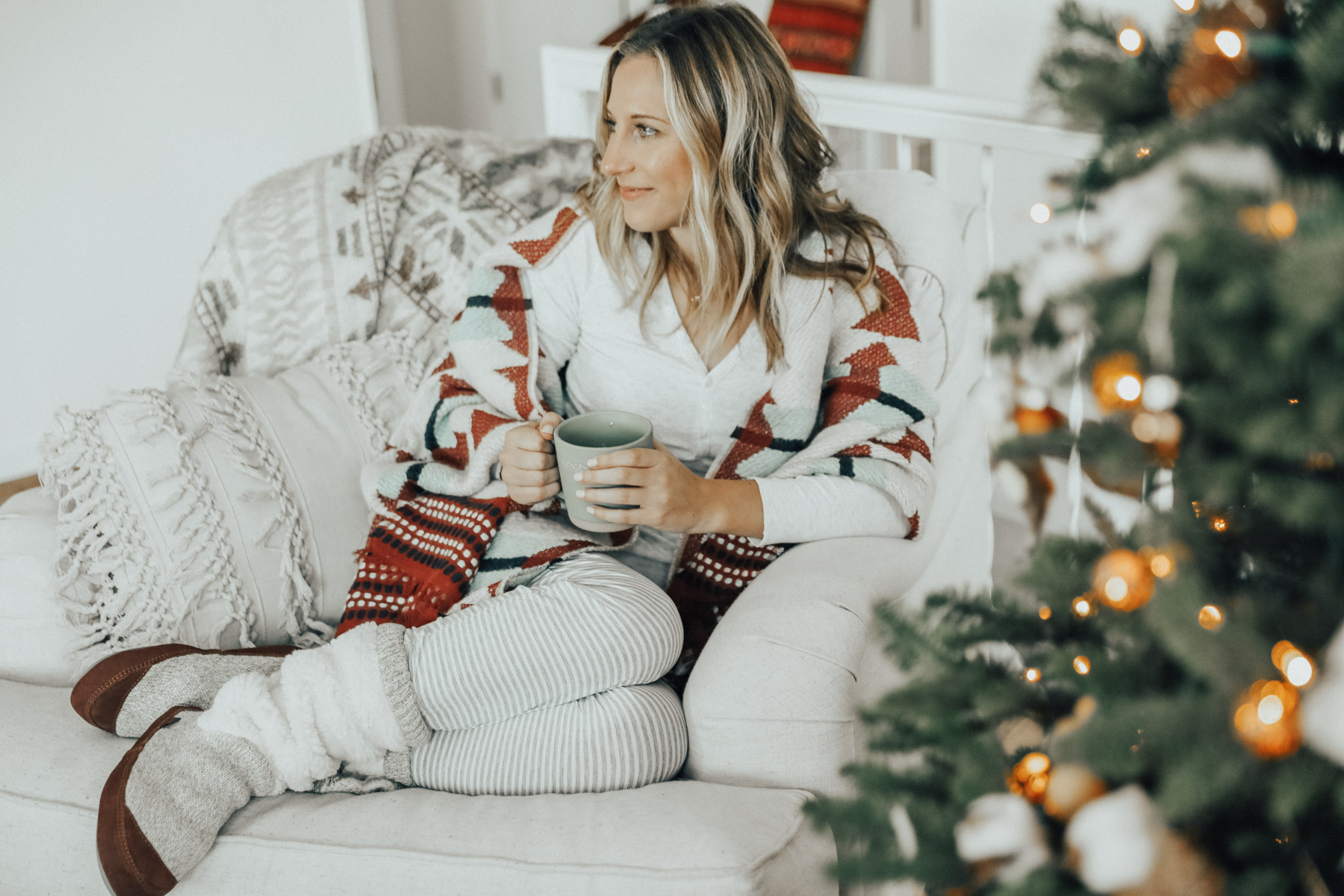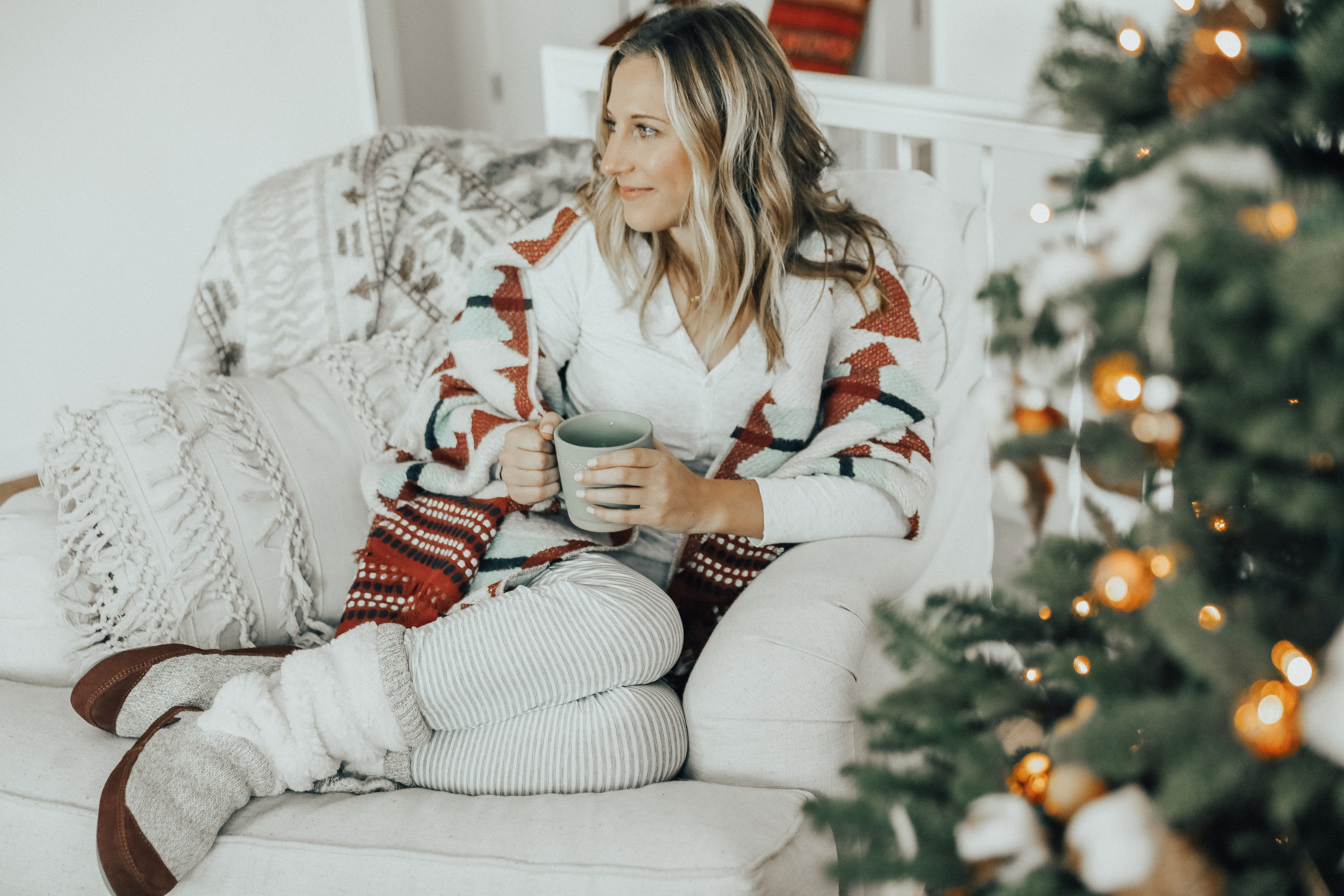 Besides the brand, I can't get enough of the actual product as well. I love how they look with fun PJs, curled up on the couch. On a lazy Saturday or when I'm done with my work day, I throw on my comfiest clothes and my Acorn Women's Slouch Boots (mine are the Buff Popcorn style!). Add a warm cup of a tea and a cozy chair and I'm set for the night!
While I love wearing them around the house, these babies are my go-to for walking the dog in the morning as well! Since I'm clearly not a morning person, putting on actual clothes to walk the dog has never been easy. I love that I can slip these on like socks, but their non-slip indoor/outdoor soles allow me to wear them while walking the dog. They're the perfect combination of comfy, cute & functional!
For running a quick errand, I'll throw them on with simple black leggings, a classic t-shirt, and an oversized cardigan. I feel put together enough to leave the house, but I'm still so comfortable and warm because of the wool material. Best of all, you can order them on amazon.com! (They are also available on the Acorn brand website and speciality retailers, too.) I'm seriously living in them this winter!