Skincare
All of Your Skincare Questions Answered
posted on February 24, 2016 | by Amanda Holstein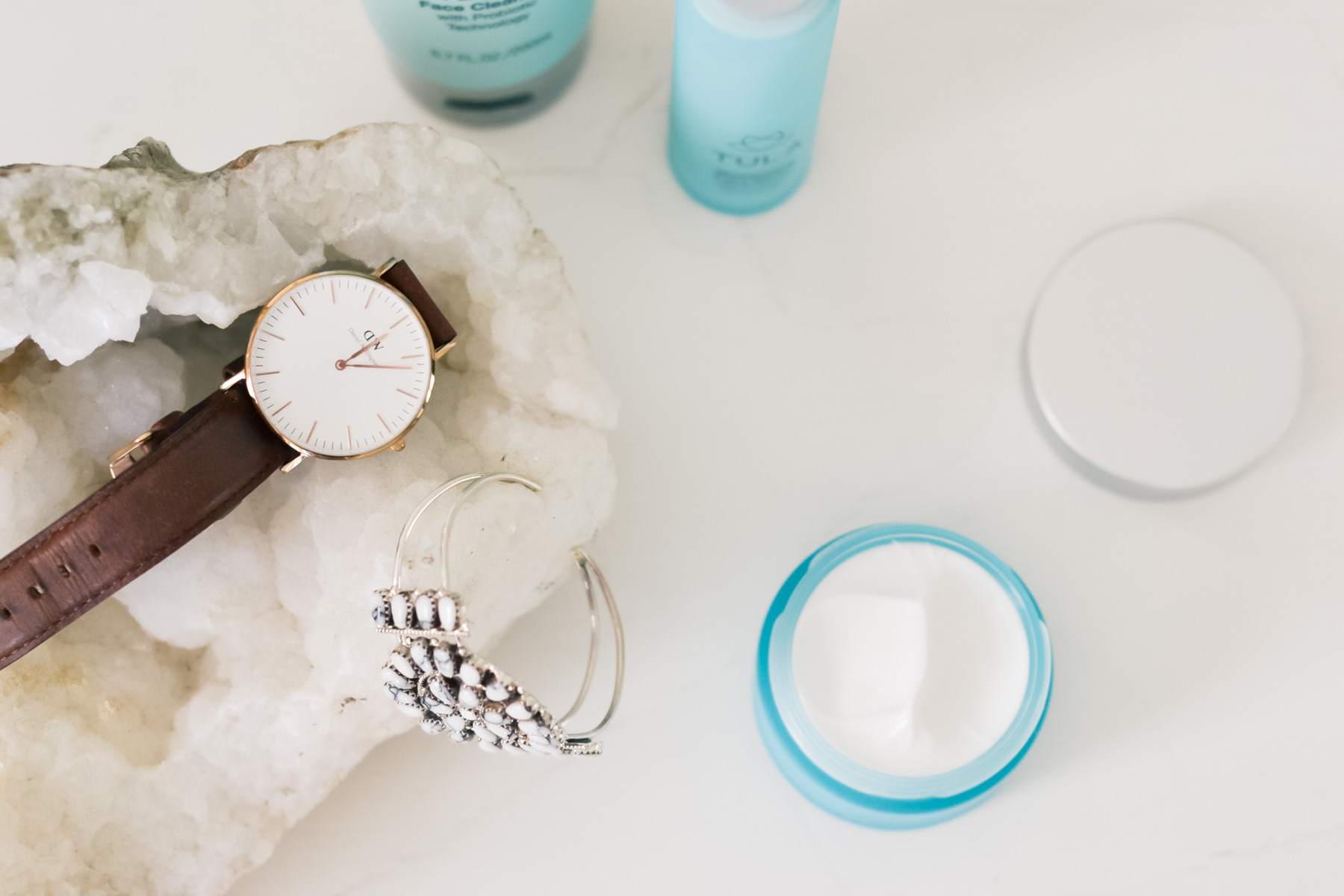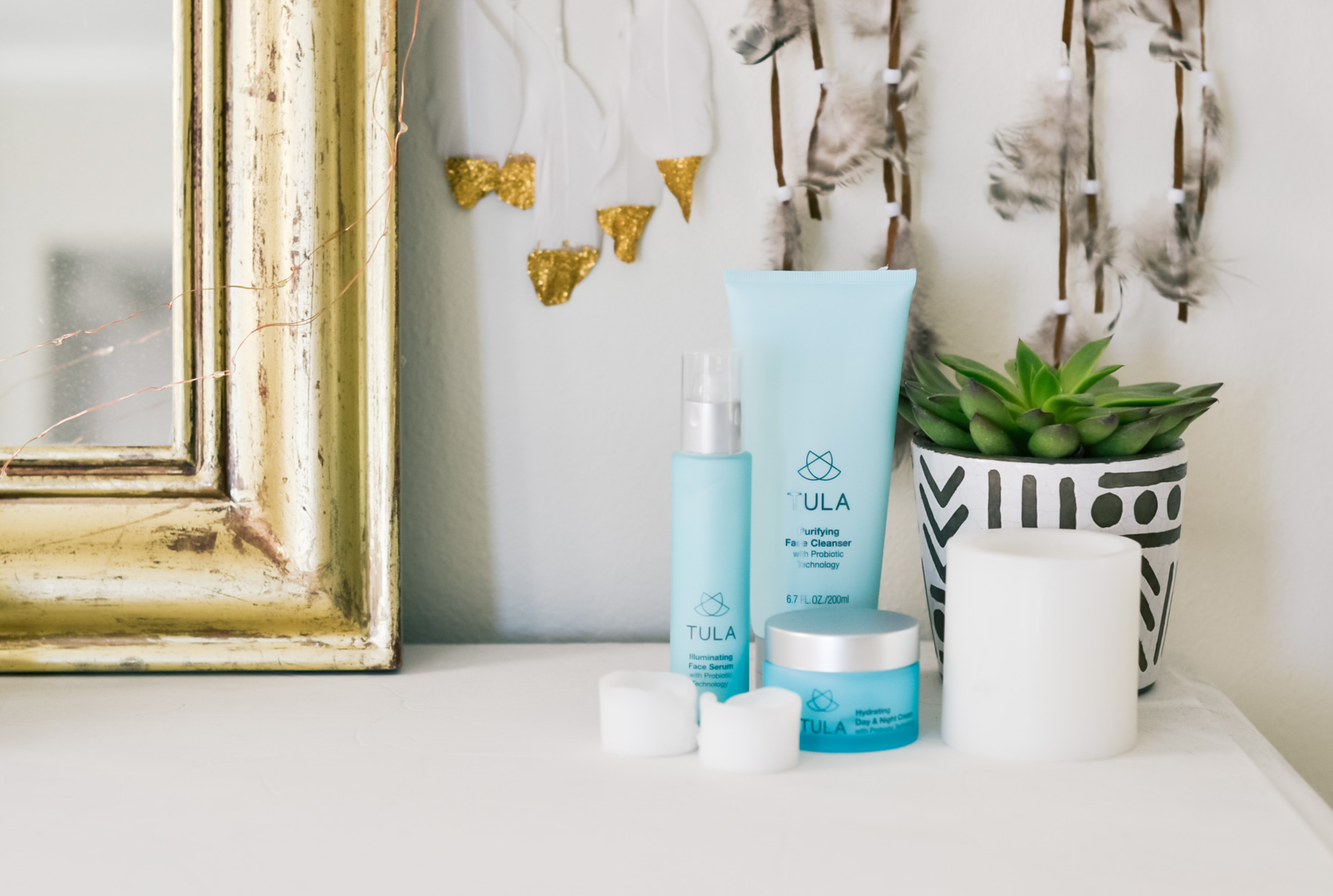 My skin is one area that I'm constantly trying to master. I'm always trying out new products and treatments only be left with more and more questions about my skin. I've always wanted to see a Dermatologist, but as a twenty-something on a budget, that's not exactly realistic. Luckily, I got the opportunity to interview Dr. Raj, an experienced gastroenterologist & internist, and founder of TULA Skincare. Lucky for her, I took advantage and asked just about everything I've ever wanted to know about skincare. Her answers are seriously helpful! Take a look at the full interview below.
Is it true that SPF is bad for your skin? If so, what should we be using instead?
This is an area that is still being researched. There are 2 types of sunscreens, chemical and physical. Chemical sunscreens contain carbon compounds and shield the skin from the sun's harmful rays by absorbing them whereas physical sunscreens (which typically contain zinc oxide and/or titanium dioxide) sit on top of your skin, deflecting the rays.
Some people are concerned that sunscreens, especially those that are chemical-based, can be absorbed through the skin and cause free radical damage or hormonal changes. To be honest, there are still only a few studies to support this claim so I think it really comes down to preference. I personally much prefer physical sunscreens (my favorite is by La Roche-Posay) because they work as soon as you put them on and they don't decompose as easily through sun exposure, so they typically have a longer life on your skin.
If you're looking for other ways to boost sun protection, the ideal combination is supplementation with antioxidants such as tomato-based lycopene or sulforaphane in broccoli as well as physical sunscreen.
How long should you try a product before seeing results?
Individual results vary per person but typically you can see first results after 7-14 days of use. In fact, we've seen some great results with our consumer use studies where after just 7 days of use 100% of participants agreed the overall surface of their skin appeared smoother and more even when using TULA products.
The most tangible results can be achieved after 28 days — that is when the skin renewal cycle is completed. However, when we age this cycle slows down so it can take up to 3 months to see the most ideal results.
How often is too often to switch up your routine?
I'm a firm believer that if you your skin care routine is working, there is no need to switch it up too often. However, if you are ready to get serious about skincare and aging prevention, I would recommend adding a serum to your routine when you turn about 25 or 26. I use TULA's serum every day because as a busy working mom — who is now 44 — I'm not playing around anymore! I need superhero products that work overtime to protect and really brighten my skin – and especially target dark spots.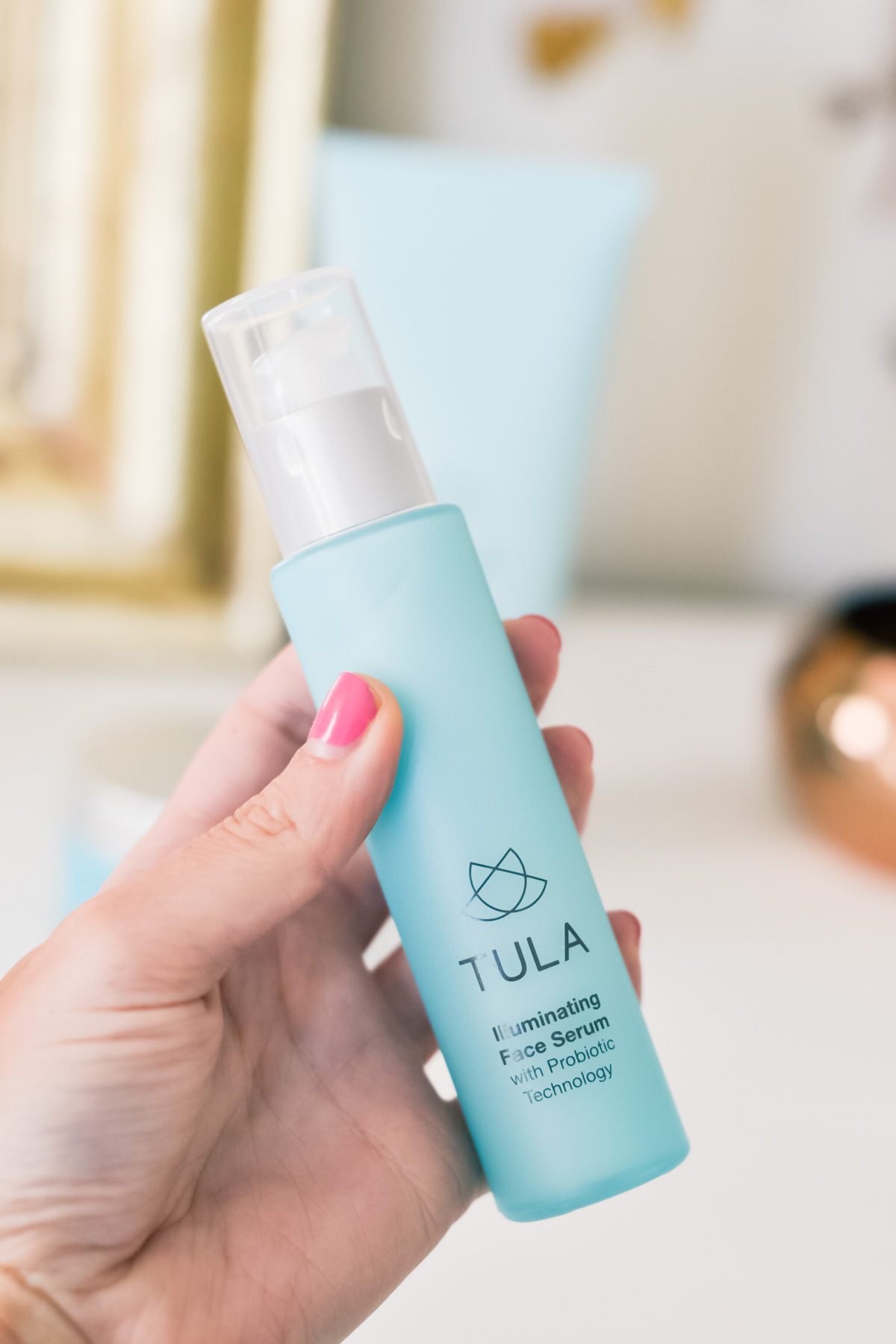 What are three things you can do for your skin everyday?
Think holistically! Skin health and younger appearance depends on a lot of factors, not just products. Getting enough sleep is key. Eating the right foods, exercising and managing stress can all help your skin look better.
When we are talking about products, I think that being consistent is important. Serums and eye creams don't work in one day – but with the right regimen, if you use it consistently, you should see results!
What is the best way to transform the texture of your skin?
The world is a truly dangerous place – for your skin. So you really need to strengthen your skin's barrier function to protect it against environmental damage and extrinsic aging factors. That's why I am so fascinated by topical probiotics and their power to form a protective layer on the skin's surface to help strengthen skin's natural defense mechanisms. Probiotics also work to decrease inflammation, which is a major trigger of not only acne or rosacea, but also aging.
At the end of the day, you just need to give your skin the tools to naturally repair itself and restore its natural balance and texture.
What ingredients should you avoid when looking for skincare products?
You should stay away from skincare products that contain harmful ingredients and chemicals such as parabens, phthalates, mineral oil, propylene glycol or petrolatum. These ingredients have been linked to inflammation, irritation and potentially more harmful health concerns.
Look on the ingredients list on the back of any package. Most brands that are free of these ingredients (like TULA) also clearly state this on their website.
How many products is too many to use at once?
There is no universal recipe for how many skincare products you should be putting on your face or not. But if your skin has become sensitive, red or flaky, chances are you're overdoing it so it's best to limit the number of active products that you're using.
Are there any products you should avoid using together?
You don't want to combine retinol with acne treatments (salicylic acid) or any other acids such as alpha hydroxy acids, like glycol and lactic acids. This combination often triggers redness, irritation and overly dry skin.
What's the best way to treat a blemish?
If it's a single blemish, the easiest way to treat it is with a spot treatment such as benzoyl peroxide or salicylic acid. If you're experiencing breakouts on your entire face, chances are your skin is out of balance and you need to replenish its natural equilibrium. Your skin also starts producing more oil when its oil-water content is out of balance. So if you're trying to combat congested, oily skin by using harsh, stripping products that remove your skin's natural oils, your body will actually over-compensate for the reduction of oils by producing even more oil, which further aggravates the sebaceous glands activity, clogging pores and causing breakouts.
Thank you, Dr. Raj, for answering all of my questions!
Want to give TULA a try?
Get 25% off your order + free shipping with code: amanda25!