Cleaning & Organizing
Clean Apartment Tips for Pet Owners
posted on February 25, 2016 | by Amanda Holstein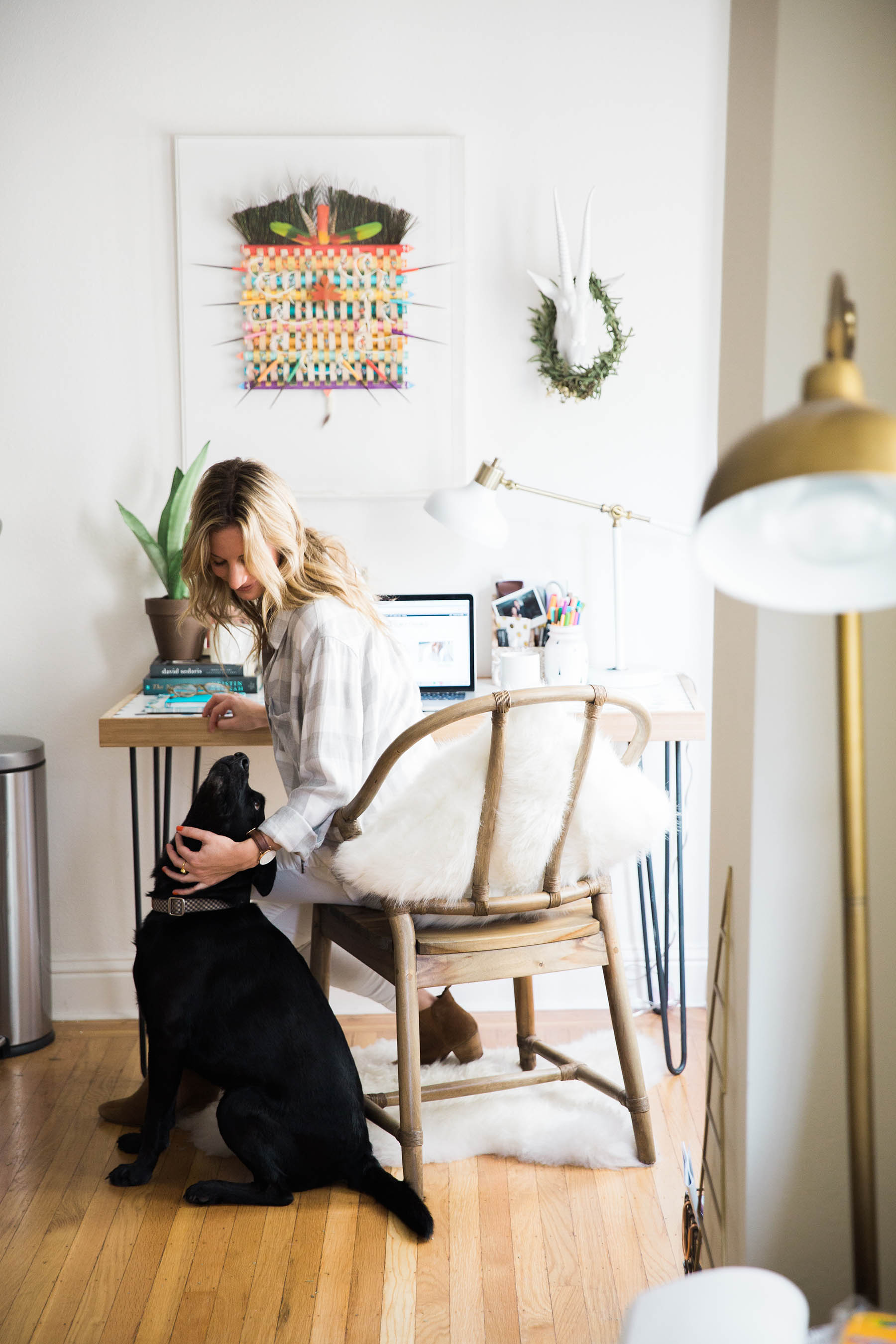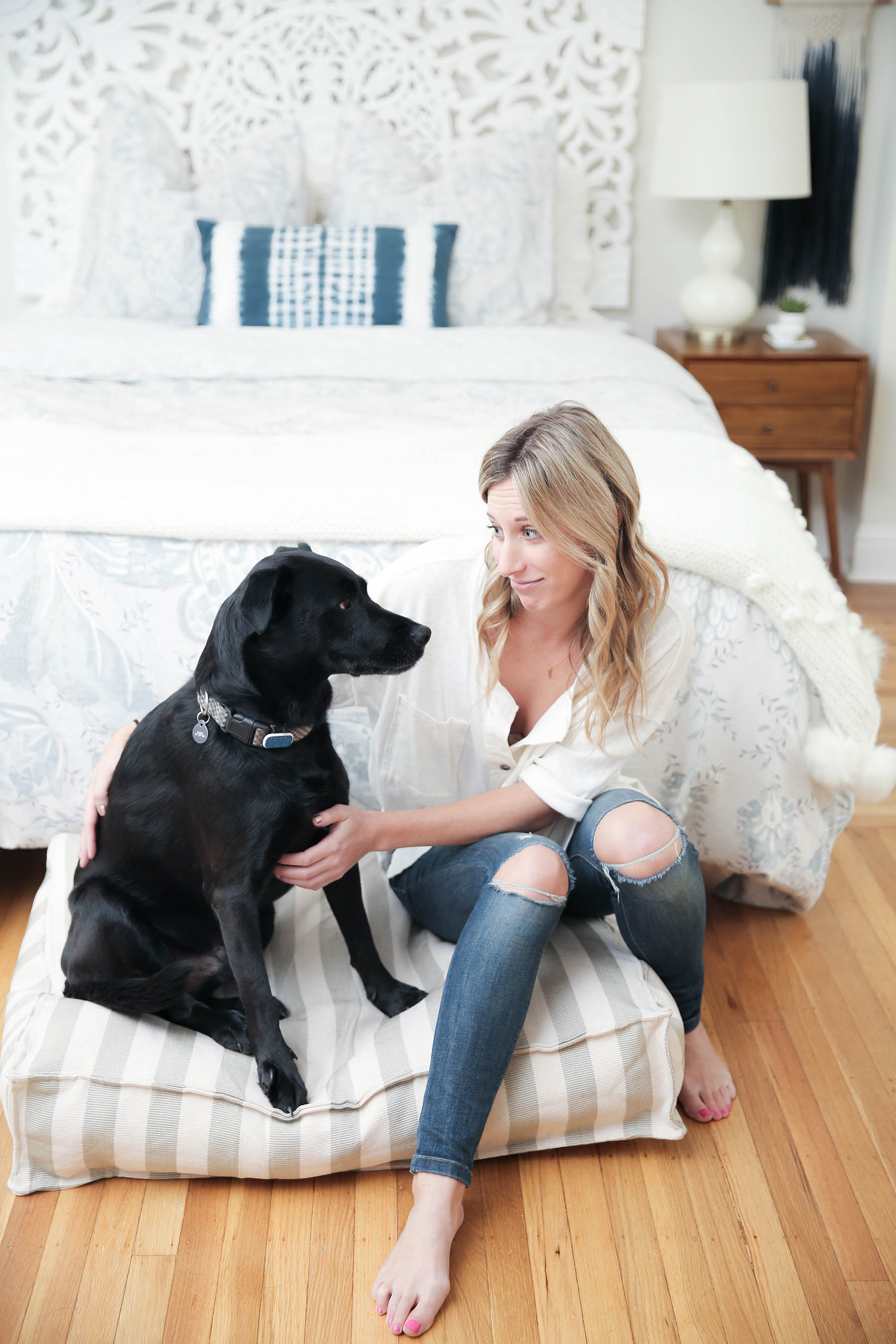 I often mention my dog Auggie (or you may have seen him on Snapchat accompanied by my obnoxious puppy voice), but I don't talk much about being a pet owner. Now that so many of us in our twenties are finally old enough to have our own furry babies, we share certain woes when it comes to apartment living that our other friends just can't understand.
Like finding pet hair in every nook and cranny of your apartment, even after you've just cleaned it from top to bottom. Or tripping over dog toys in the middle of the night (let's face it, in pure daylight too). Or in my case, always having trouble finding that other shoe — Auggie likes to carry one in his mouth to greet me when I get home. But of course the love we feel for our little munchkins makes up for all of that and more, so what can we do but try our best to eliminate some of those issues. This list is a start!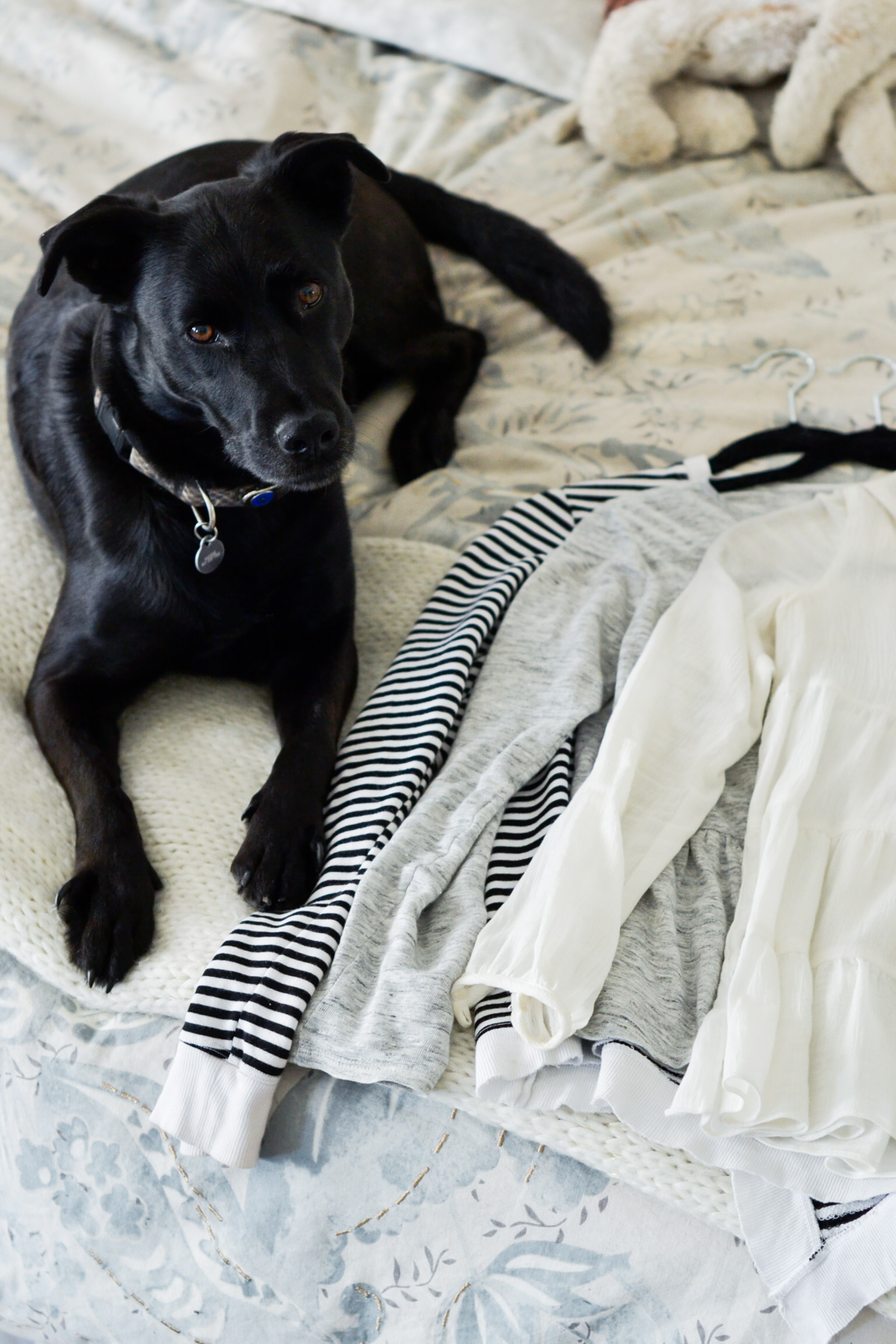 1. Invest in a high-quality vacuum
My ultimate savior for a clean apartment is my ultra powerful vacuum. It's meant for pet hair, works on both hard wood & carpet (without changing any settings), and has exactly the right attachments so I can use it to clean more than just my floors. Mine is a bit on the heavier side but it works wonders — you can find it here.
2. Vacuum Your Bed
It sounds strange, but if you use the right attachment, vacuuming your bed will seriously become your favorite thing ever. The attachment that looks like its meant to roll on a flat surface is amazing for sucking up dog hair — even my pup's black hair on my nearly white comforter! Rather than using lint brushes (they are useless for pet hair) or changing your sheets everyday, I highly recommend you start vacuuming your bed!
3. Create an area just for your pet
Even in my studio apartment, Auggie has a little corner that's just his. It's where I keep his bed & his toys, and it's situated behind furniture in such a way that it feels like a cozy cave (dogs love that!). Although of course he joins me on my couch and in bed (whoops), having this designated area for him helps keep my apartment tidy and makes him feel safe when I'm gone.
4. Use dog bowl stands
I used to think these things were totally unnecessary until my living space got smaller and smaller. Now it feels like I'm constantly knocking into his water bowl or finding his empty food bowl across the room because it slides as he eats. So now I have just a simple holder that keeps his bowls in place and out of the way. And it has seriously made all the difference! (If you know somewhere I can find a cuter one, let me know!)
5. Keep their toys out of sight
In his designated area of my apartment I also keep a basket for his toys. I used to just put them in his bed, but placing them in their own bin keeps my place neater. I also keep most of his toys up in a cabinet and only put a few in the basket at a time. When I notice him getting bored with his toys, I'll swap them out. To him, it's the most exciting thing ever. For me, it's less clutter and I like that.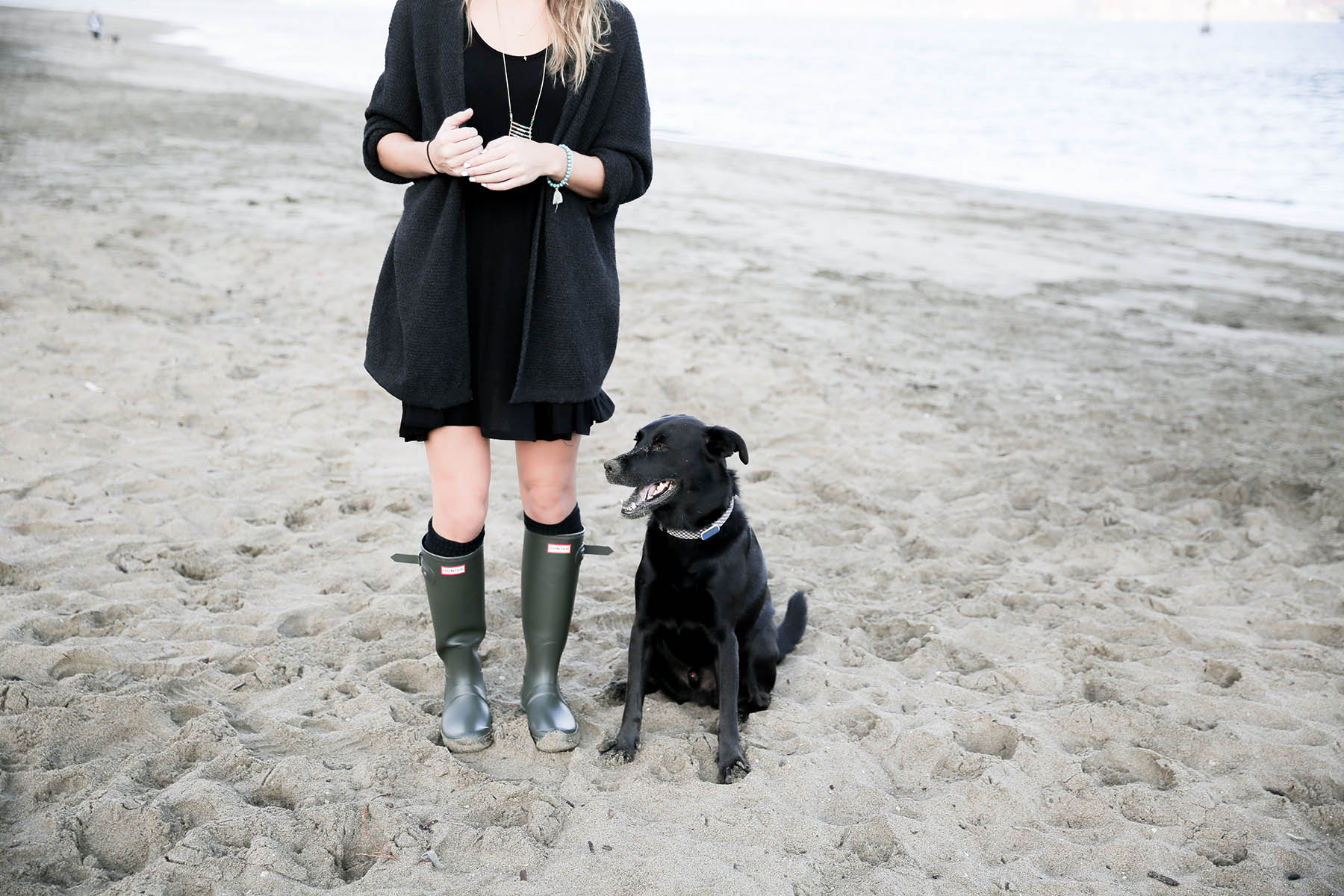 If you are looking for a reliable source for pet care information, check out MyPetNeedsThat!
Do you have any tips for keeping a clean home with pets?