Hair
Things To Know Before Coloring Your Hair
posted on May 2, 2018 | by Lauren Abraham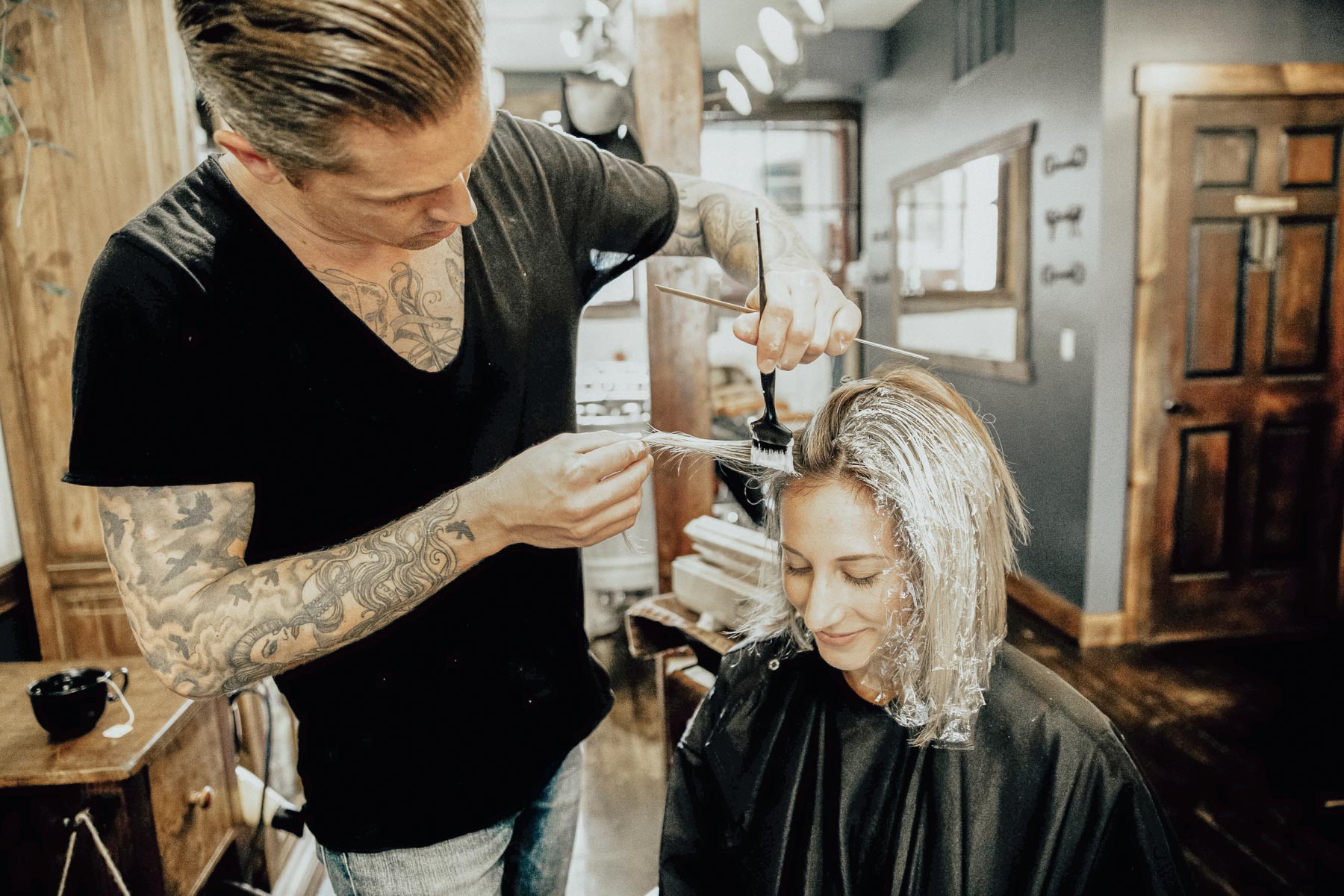 Hair is one of the best ways to express your style and show a little personality. From highlighting, going darker or lighter, to getting a balayage or ombre, the options seem to be endless when it comes to changing your locks. So much so, that it can be overwhelming! Even if you decide on one specific look you want to go for, there are so many factors to consider. While it's one thing to transition your wardrobe or switch up your makeup routine, changing your hair is a little more permanent…or at least harder to change (we've all been there).
In order to achieve the hair of your dreams, we've put together a list of 5 things to know before taking the leap and changing your color. By keeping these things in mind, you're much more likely to be satisfied with the end result! (And if you want to see Amanda's color routine, check it out here!)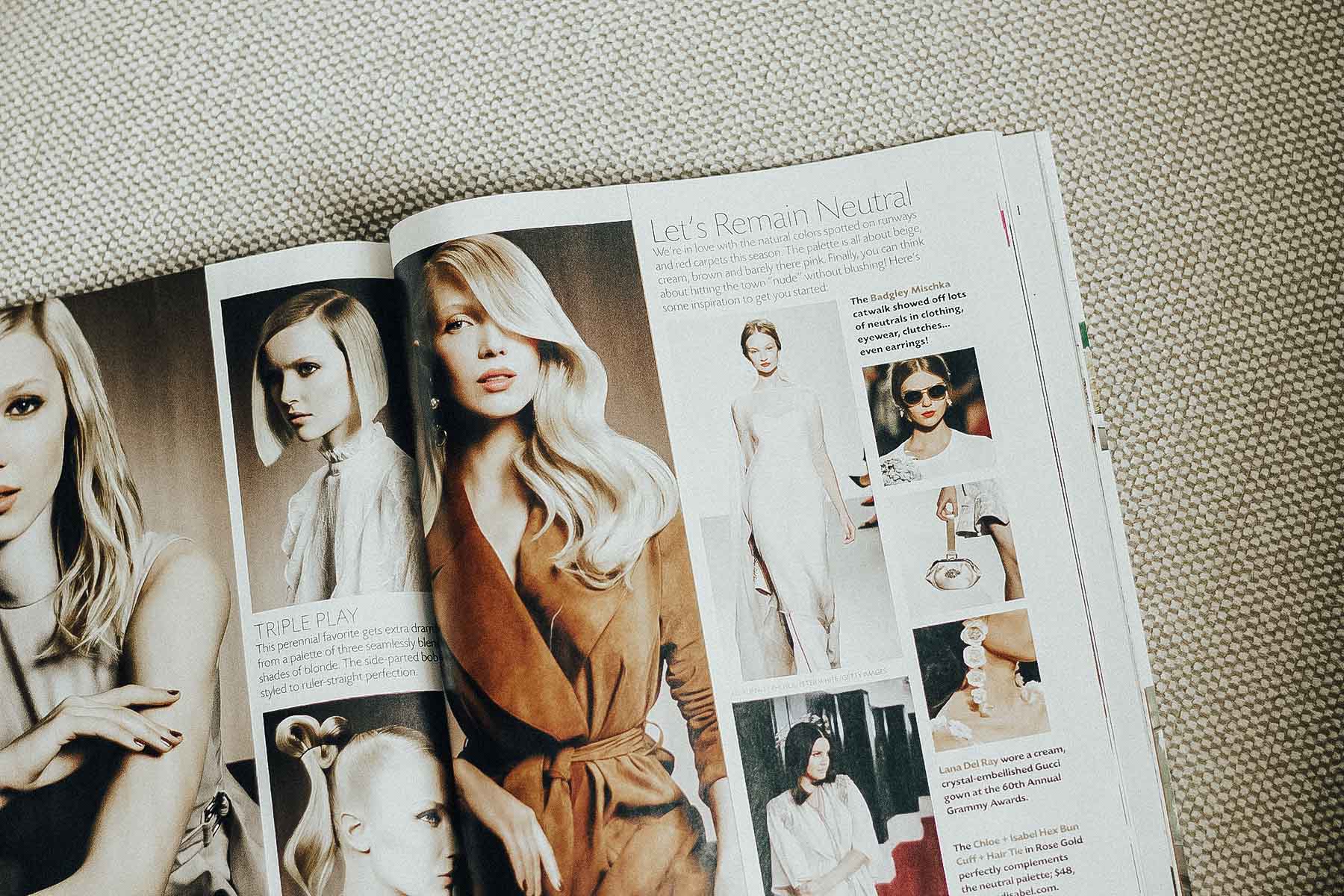 Find inspiration
A picture is worth a thousand words. If you're not quite sure how to tell your stylist what you want, bring in a photo. Instagram and Pinterest are amazing places to find hair inspo, as well as good old-fashioned magazines! Even if you're planning on coloring your hair at home, browsing through photos can give you a better idea of what you do and don't want.
Identify your skin's undertone
This is something that not many people talk about, but it's so important when changing the shade of your hair, even if it's just slightly. When you look at a hair color on someone else, it looks a certain way because of the undertone of their skin. All of us have an undertone, and it's either warm (yellow, golden, or peachy tones), cool (pink, red, or bluish tones), or somewhere in between (neutral).
So what if you have no idea what your undertone is? Here are a few things to consider:
– Check your veins. When you look at the veins on the inside of your wrist, are they blue or green? If they look blue, you probably have a cool undertone. If they appear greenish, you have a warm undertone.
– What type of jewelry looks best on you – gold or silver? If gold is more flattering, you're most likely a warm undertone, and if you prefer silver, you are probably cool!
When it comes to hair color, cool, ashy tones tend to look best on those with pink undertones. On the other hand, warm, golden tones tend to really compliment yellow undertones. Now, this doesn't mean that you can't ever be a certain color – with confidence, you can rock anything! This is just something to keep in mind when choosing your desired hue.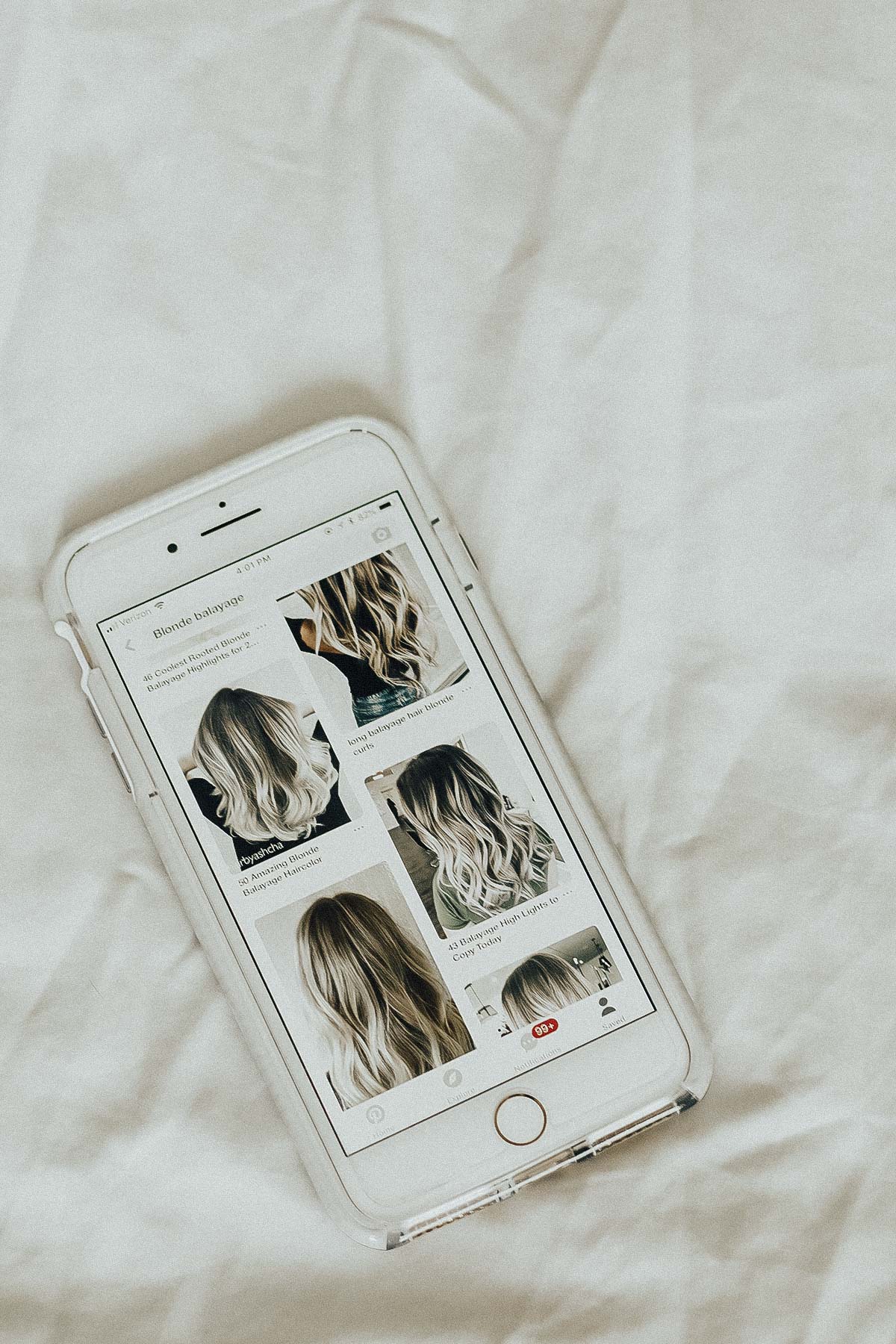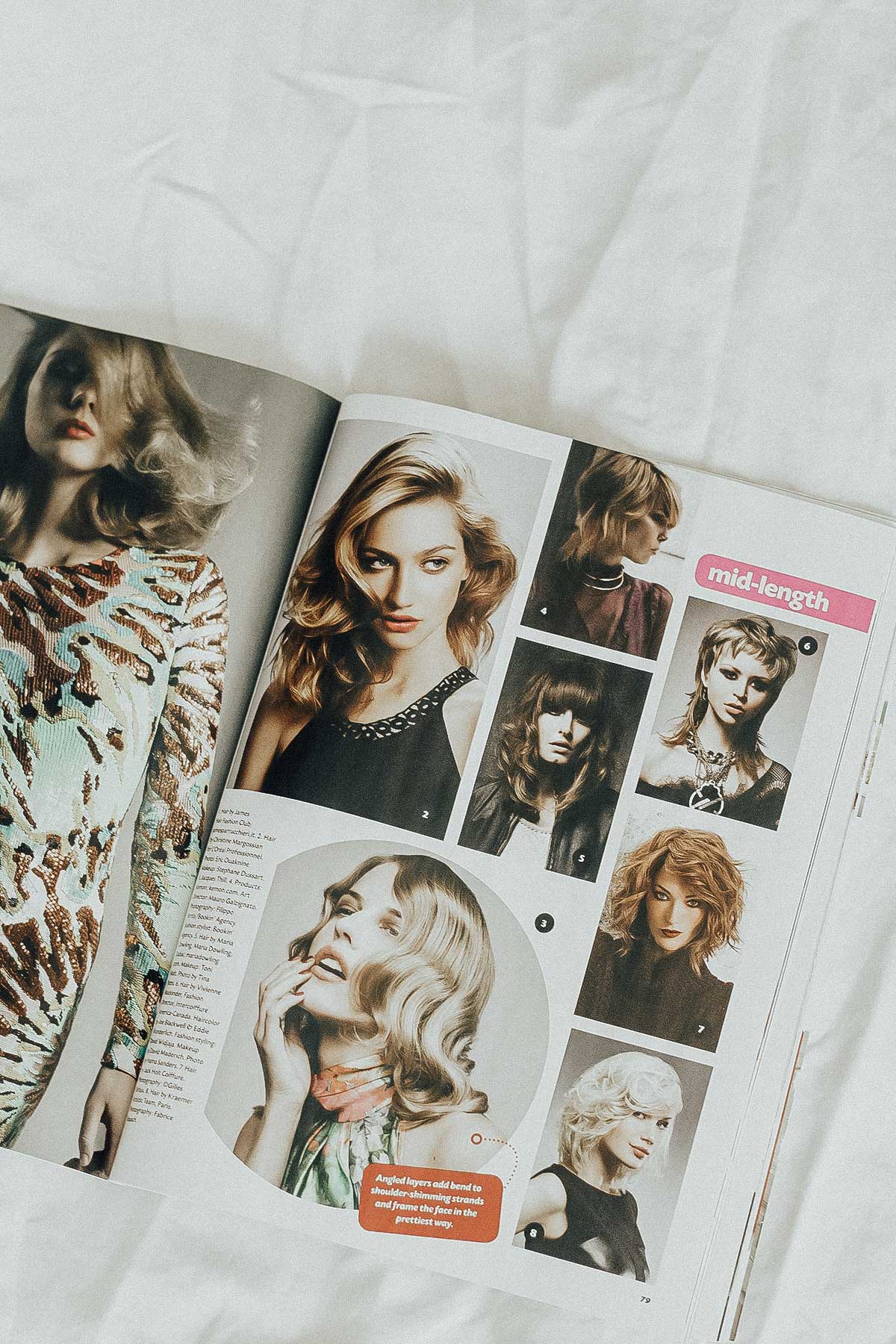 Know what you're getting into
Something to think about whenever coloring your hair (whether you're doing it yourself or are seeing a professional) is the amount of upkeep you're willing to do. Certain colors require more maintenance, like red shades or all-over blonde shades if you naturally have darker hair (it may surprise you how fast your roots come in!).
If going to the salon every few weeks doesn't sound like something you have the time, budget or desire for, you might want to opt for something that requires less upkeep. Luckily, low-maintenance trends like ombre, balayage, and babylights are super in right now!
Invest in the right products
A big part of taking care of your freshly colored hair is the products you use. Using a shampoo and conditioner that's specifically formulated for color-treated hair can extend the life of your color and protect it against things that can make it fade (like going out in the sun, over-washing, etc.). You'll also want to invest in products that will protect your strands from damage, because your color will always look best when your hair is healthy.
Redken is an amazing brand for color-protecting shampoos and conditioners, and their Anti-Snap leave-in treatment is great for strengthening the hair. 'It's A 10' is another great brand that makes an amazing leave-in treatment as well. Also, don't forget your scalp! Bumble and Bumble's Tonic Lotion is a nutrient-rich detangler and styling primer that contains tea tree oil, which is great for the scalp.
Remember, taking care of your hair and investing in the right products means you won't have to make as many trips to the salon for touch-ups.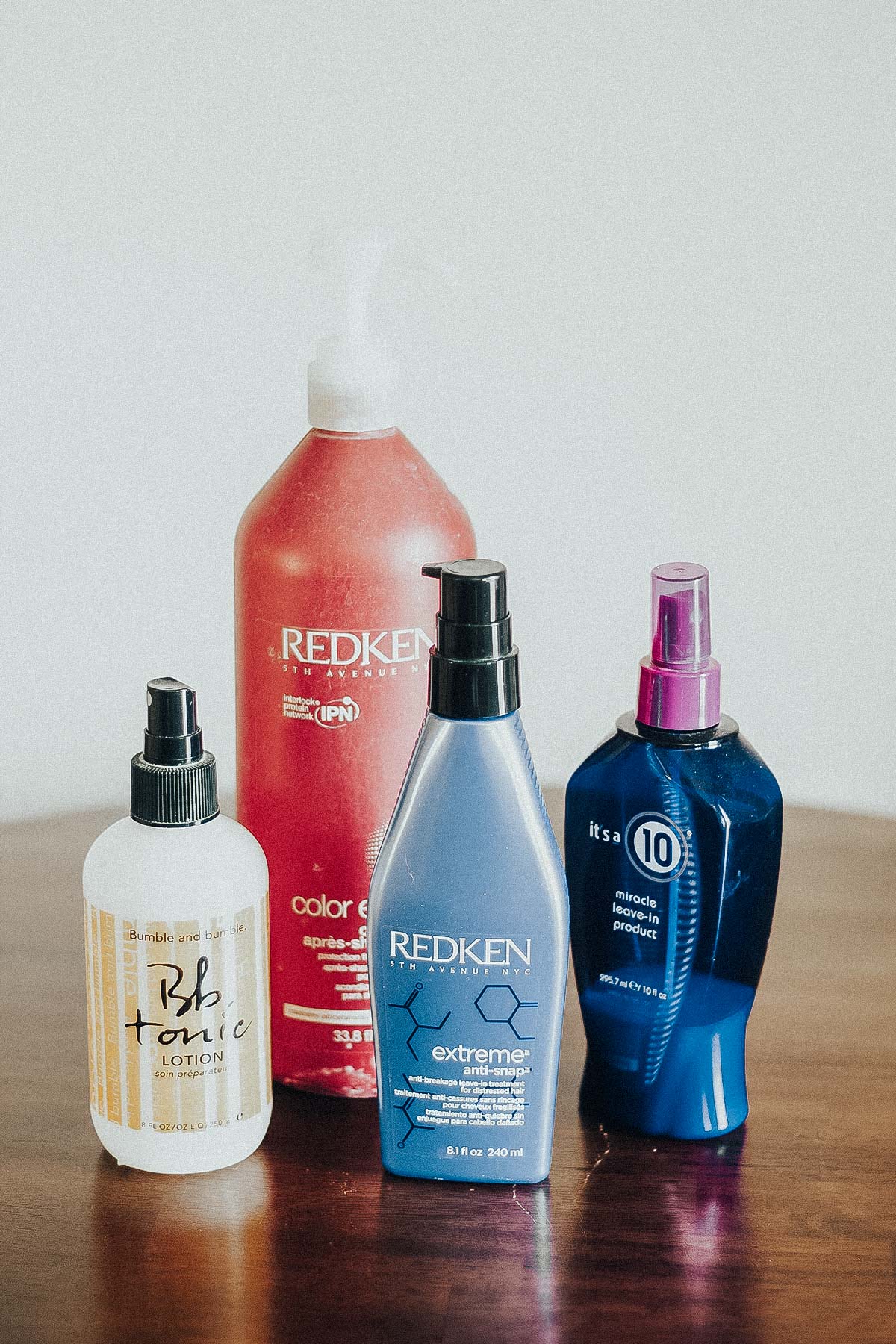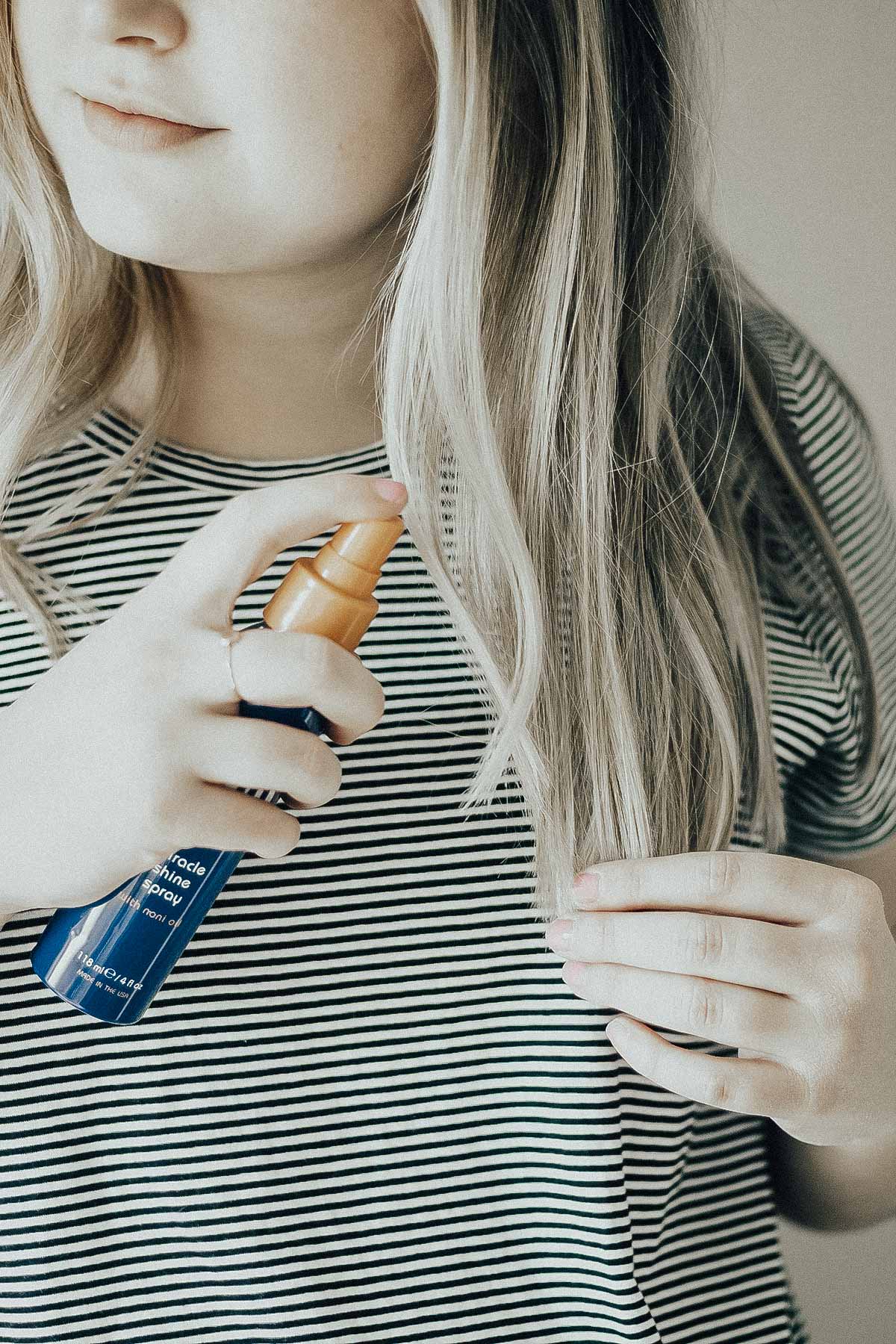 Testing, testing!
When it comes to hair, a good rule of thumb is to start slow – you can always add more later! This is especially the case if you're going blonde, because bleach can be very damaging to your hair. If a platinum hue is calling your name, it's best to reach your desired shade over a couple of sessions.
If you're not 100% sure about a color but want to test it out, try coloring a small section at the bottom of your hair. This way, you can see the shade against your skin tone as well as how your hair picks up the color. It's much easier to dye one section back than a whole head of hair! Additionally, when you decide to commit and dye all of your hair, consider starting with a semi or demi-permanent color, both of which will eventually fade completely. If you love it, you can always go the permanent route later!
Bonus tip: When all else fails, talk to a professional
At the end of the day, professionals know best! If you're unsure about how a color will look on you or what the process will be like to get to that color, you can book a consultation at most salons to get all of your questions answered. The more you know from the beginning, the more confident you'll be in your decision. Now get out there and rock your dream hair color!
What are some tips you've learned when it comes to coloring your hair? Let us know in the comments below!