Decor & Styling
How to Turn Your Bedroom into Your Happy Place
posted on April 7, 2016 | by Amanda Holstein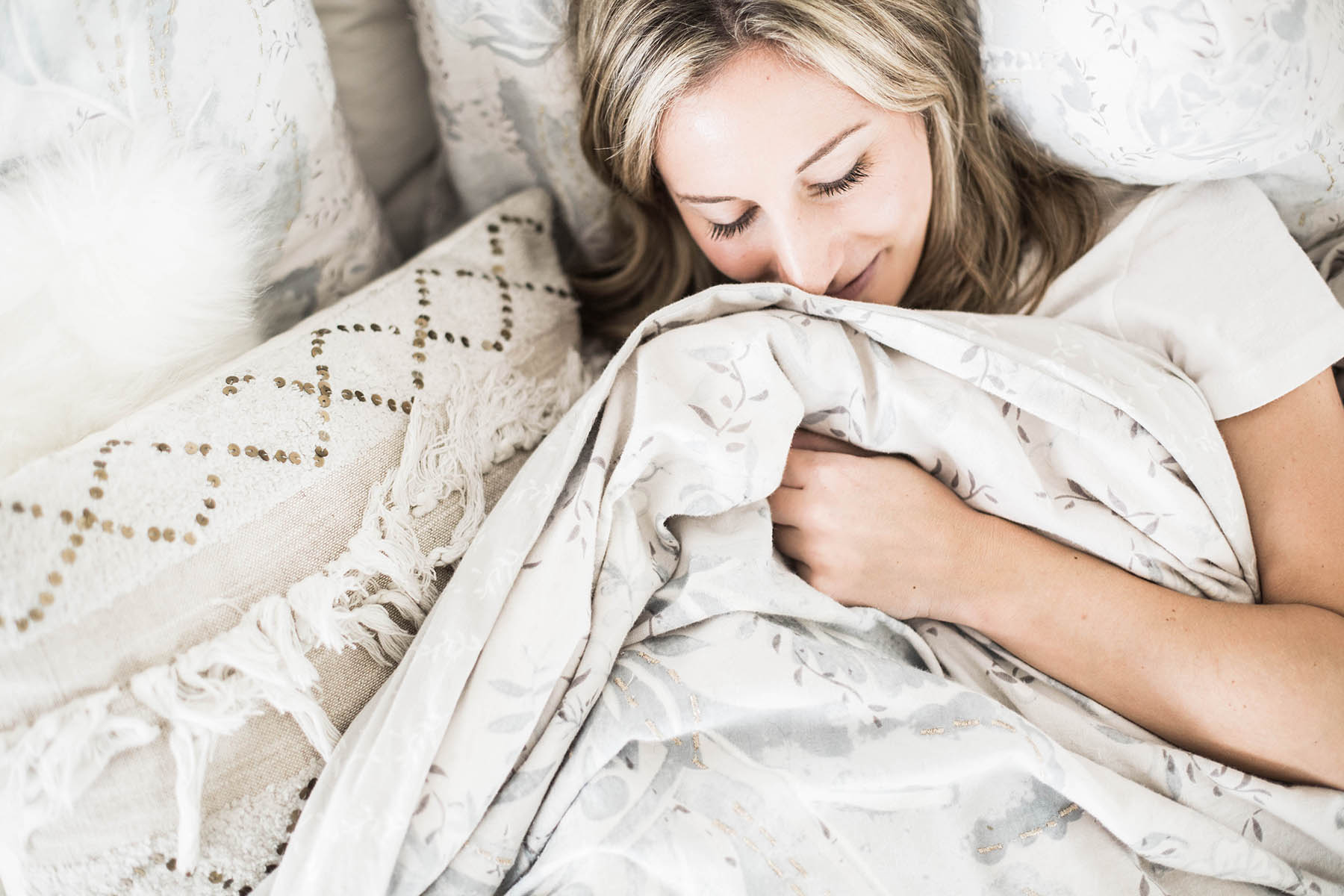 When I was between the ages of five and ten, I used to wake up every morning and head straight to my parents bed. I would turn on the TV, eat my bowl of cereal, and even get dressed under the covers, until it was time to go to school.
Yup, that's how much I love being in bed.
Which is why creating the perfect space is something I'm always striving for when it comes to my bedroom. And after a few years of trial and error, I think I've concocted the perfect recipe for creating a cozy bedroom and turning it into your happy place.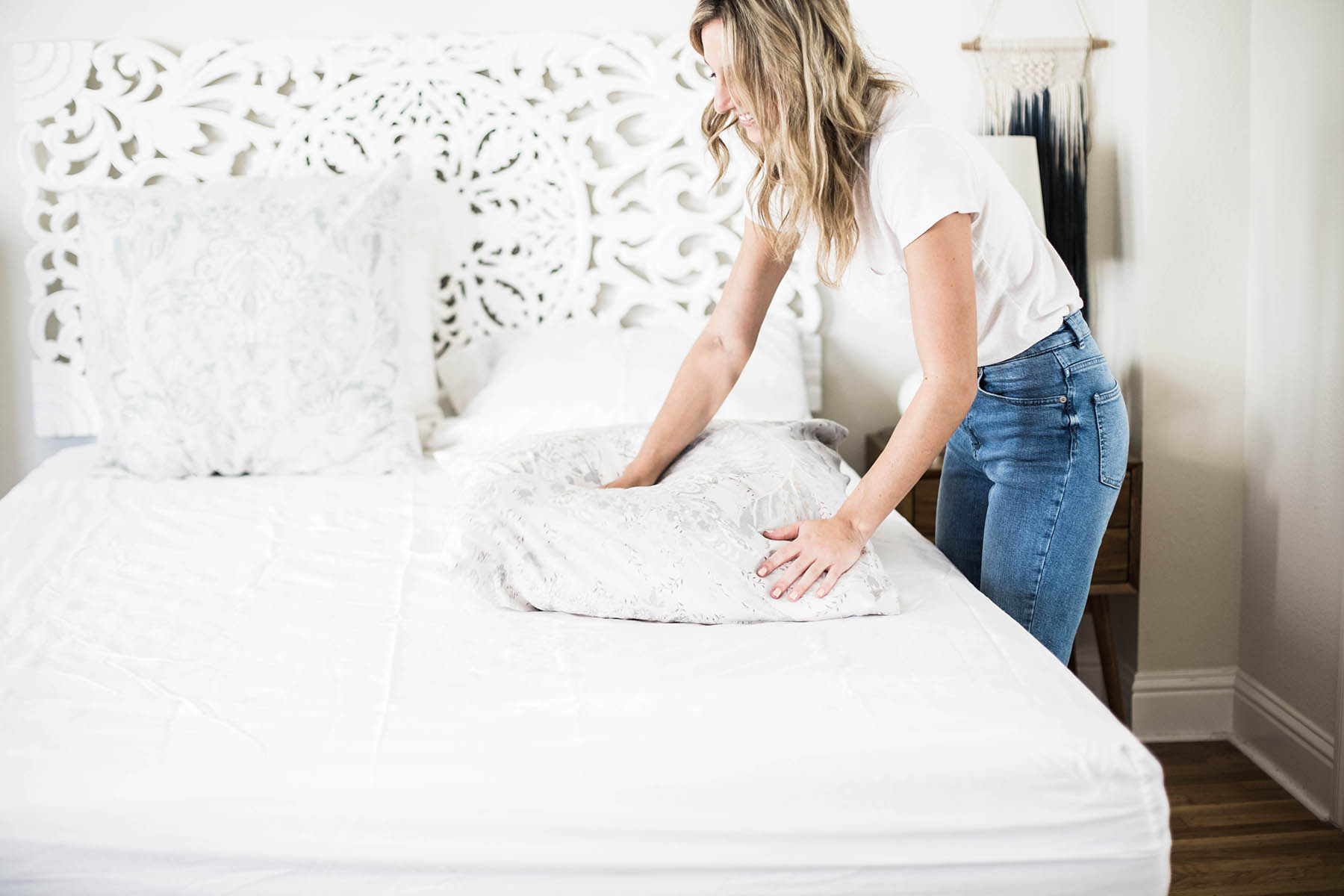 1. Soft Basics
I like my bed to feel (and look) like a cloud you just want to sink into. So I opt for a softer mattress — my new Cocoon by Sealy mattress is the perfect base for my cozy bed. On top of that, you need a light-as-air duvet to really get that cloud-like bed. Check out my previous post for more specific tips on choosing the right bedding basics!
2. Calming Colors
Next, choosing a calming color palette helps to create a relaxing environment. Personally, I find that various shades of whites & creams, as well as soft blue hues, are particularly calming. In general, cooler colors  (blues, grays) tend to be more calming than warmer ones (reds, yellows).
3. Lots of Pillows
You can never have too many pillows. I mean, think about it. Who doesn't want to jump in a bed and sink into a cloud of pillows?? Start with two (or three) large euro shams, add 2-4 standard pillows, then load on the throw pillows in various sizes. If you keep them all in the same color palette with varying prints and textures, you can't go wrong.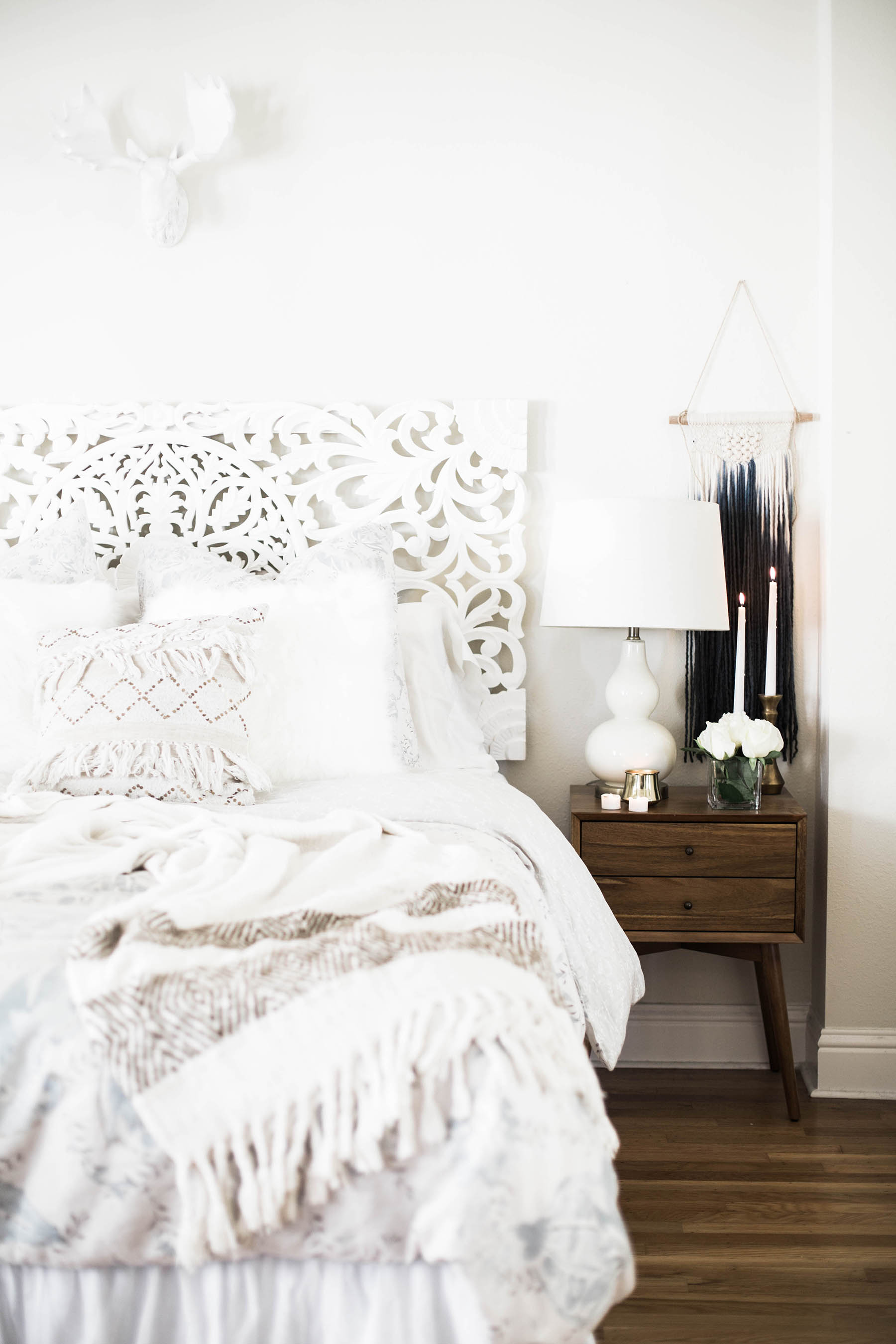 4. Extra Blankets
A truly cozy bed always has layers and layers of blankets. There are so many options from a duvet to a coverlet, a quilt, or a throw! I always have an extra throw blanket or two on my bed to curl up in. Plus, they're easier to swap out since it's never really cold enough here to sleep with so many blankets :).
5. Relaxing Scents
The right scents can completely make your bedtime experience. I always have a candle (or two) next to my bed to light before I go to sleep. Thanks to my grandma, I also keep a bag of lavender in my nightstand. The calming scent helps me wind down at the end of a long day.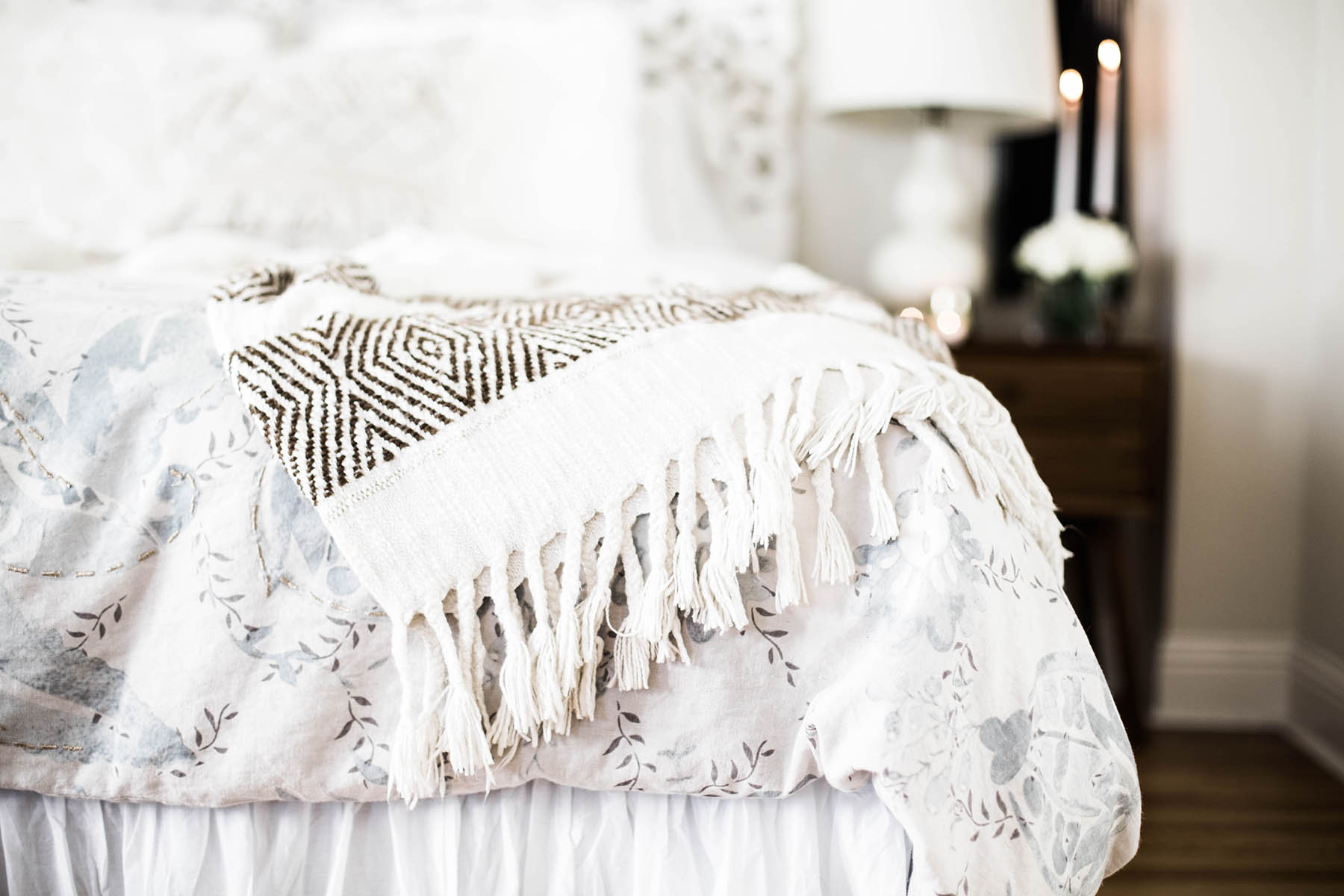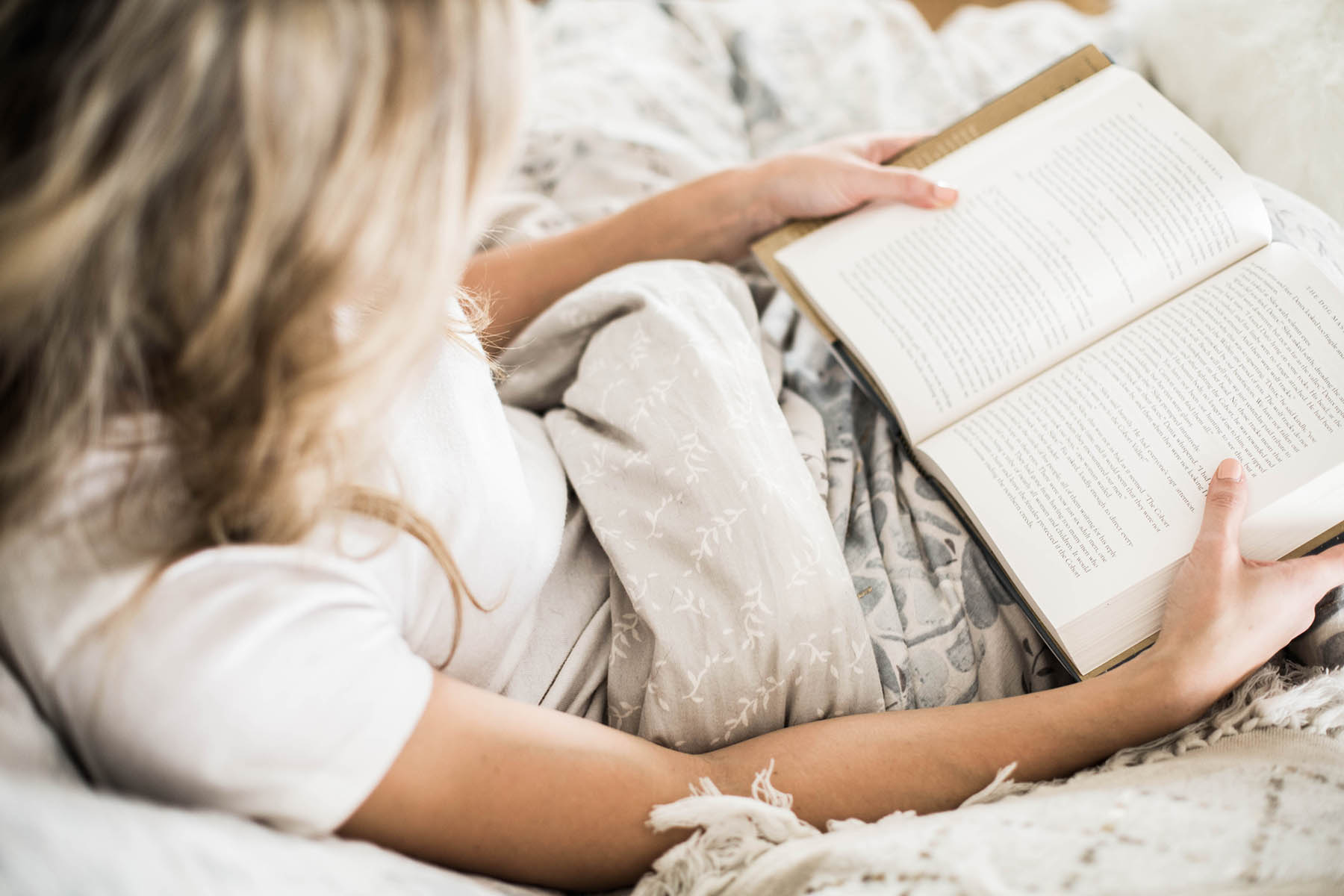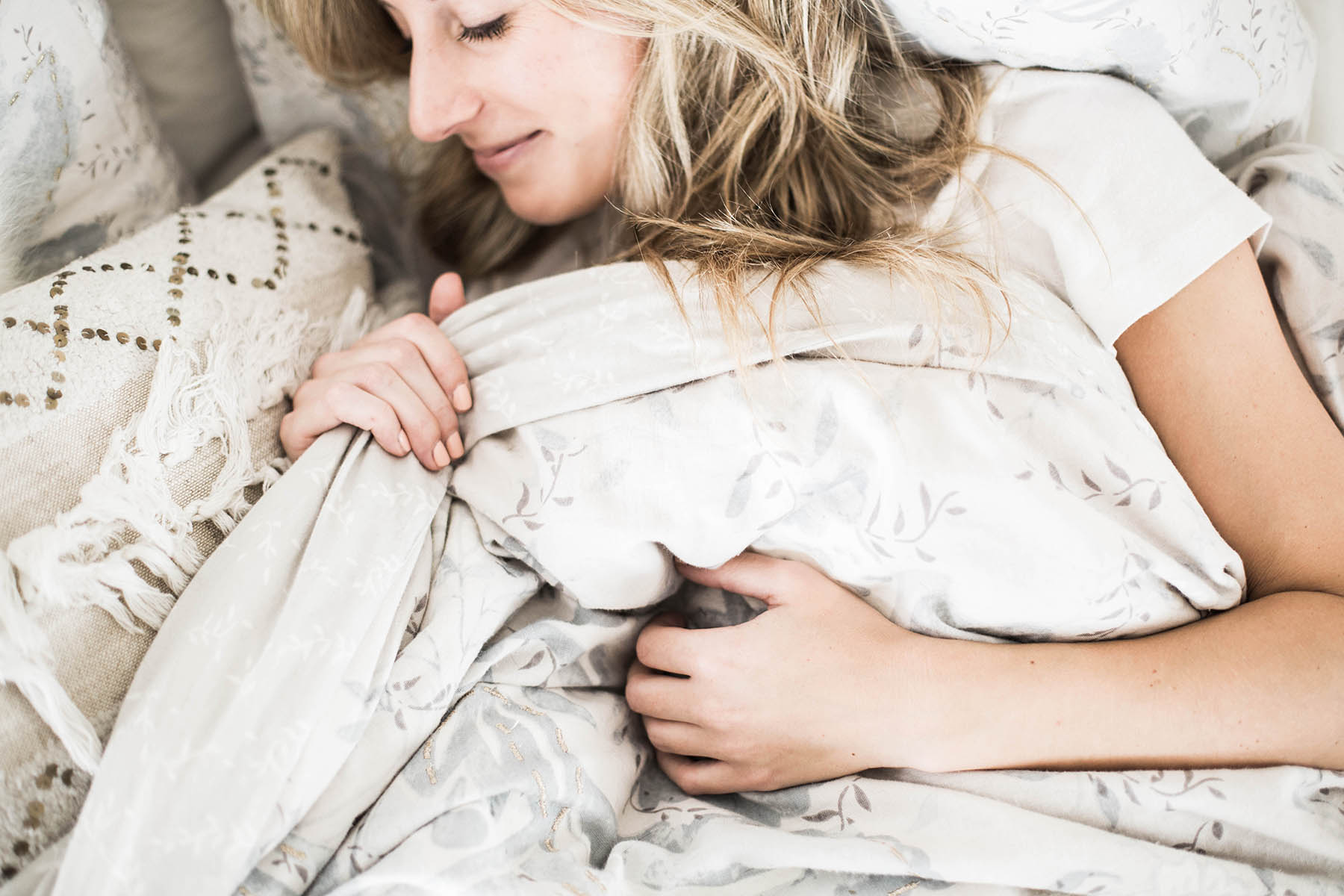 // A huge thank you to Cocoon by Sealy for sponsoring this post.
And an even bigger one to you for supporting the brands who support this blog!
Shop The Post