Decor & Styling
How to Style Plants in Small Spaces
posted on January 10, 2018 | by Lisa Bower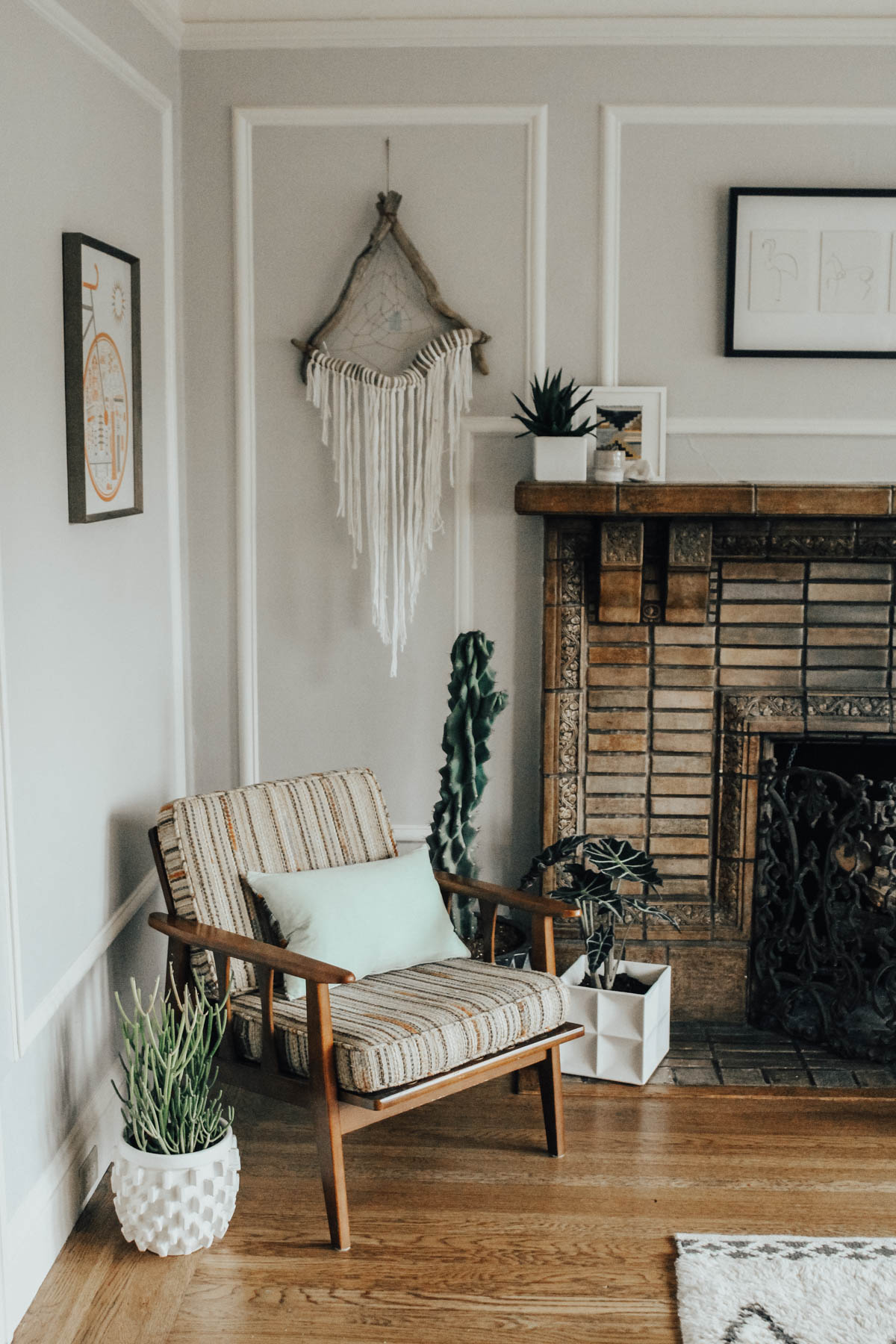 When I first moved in with my boyfriend, now husband, I had no idea he had such an immense love for plants. Five years and over forty houseplants later, I've come to realize his true obsession with greenery. I was initially overwhelmed when he would bring home another plant. But after finding ways to incorporate them into our decor, I now have a greater appreciation for the personality and beauty they bring to our home. Inspired by our apartment and my husband's love for plants, I've put together a few creative solutions for styling plants in your home, no matter the space you're working with.
Awkward corners and unusable space
Every home has that awkward corner where a piece of furniture just doesn't cut it. I've found that filling that unusable space with plants instead of furniture can be the perfect solution. The key is to arrange your plants at varying heights and to incorporate different textures, colors, and pots in your grouping. My favorite place to shop for modern or eccentric planters is CB2, West Elm, IKEA, and Urban Outfitters.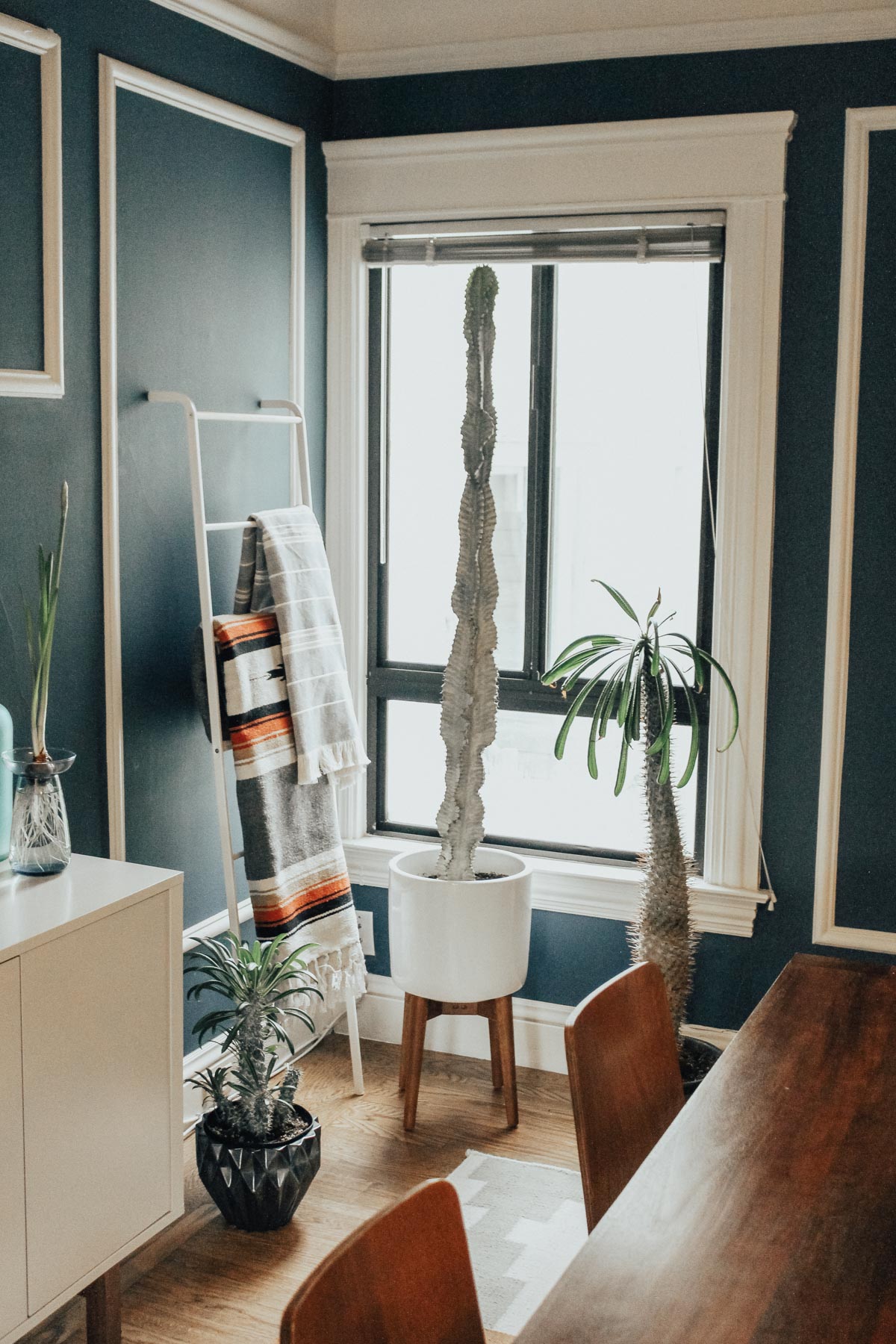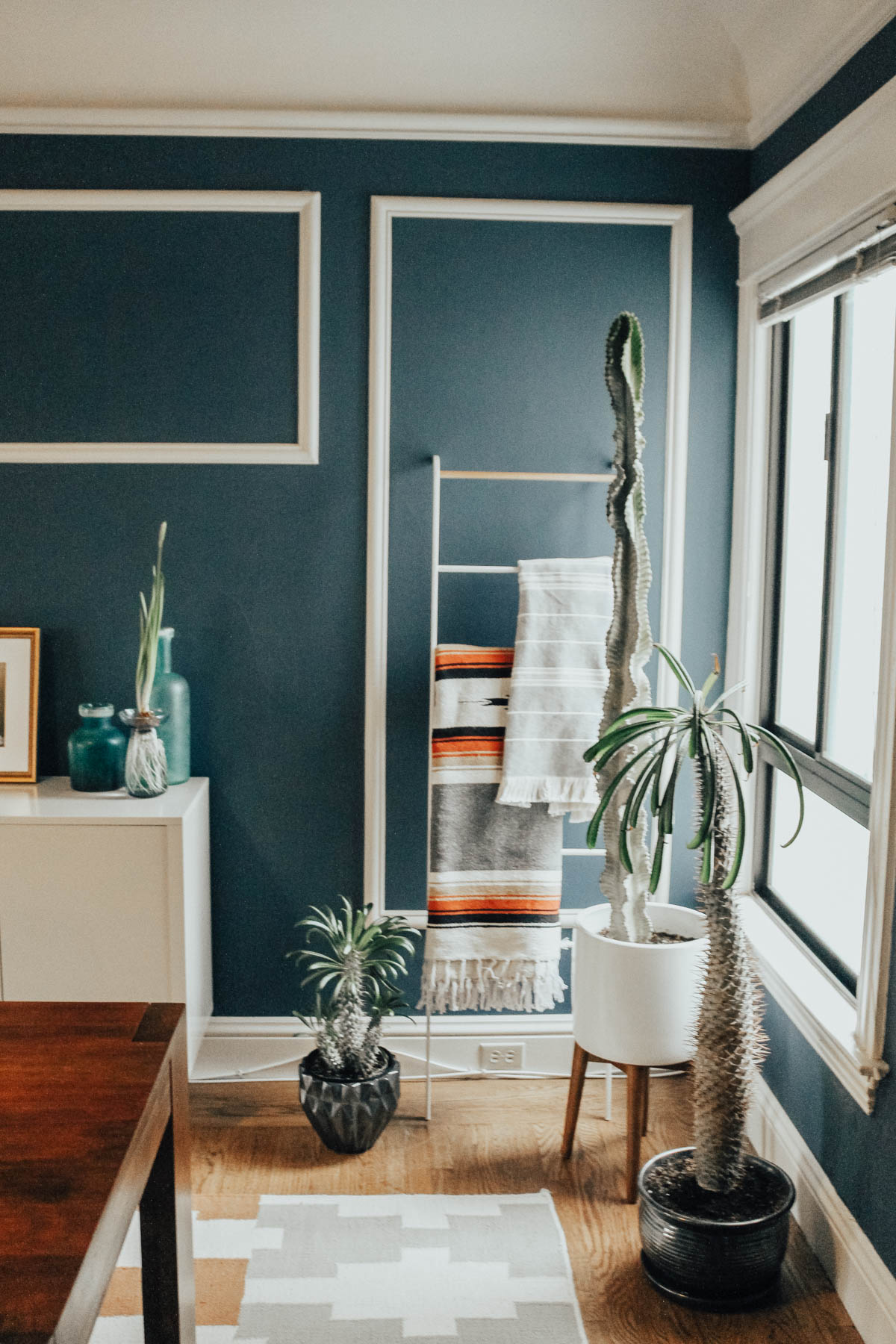 If it's an empty corner you're trying to fill, I recommend buying one tall plant to give the space some height. Pair it with two smaller plants that vary in height to create a balanced look. While the three plants can easily stand alone and look great, adding a print or your favorite macrame wall art behind the plants brings a lot of personality to the corner as well.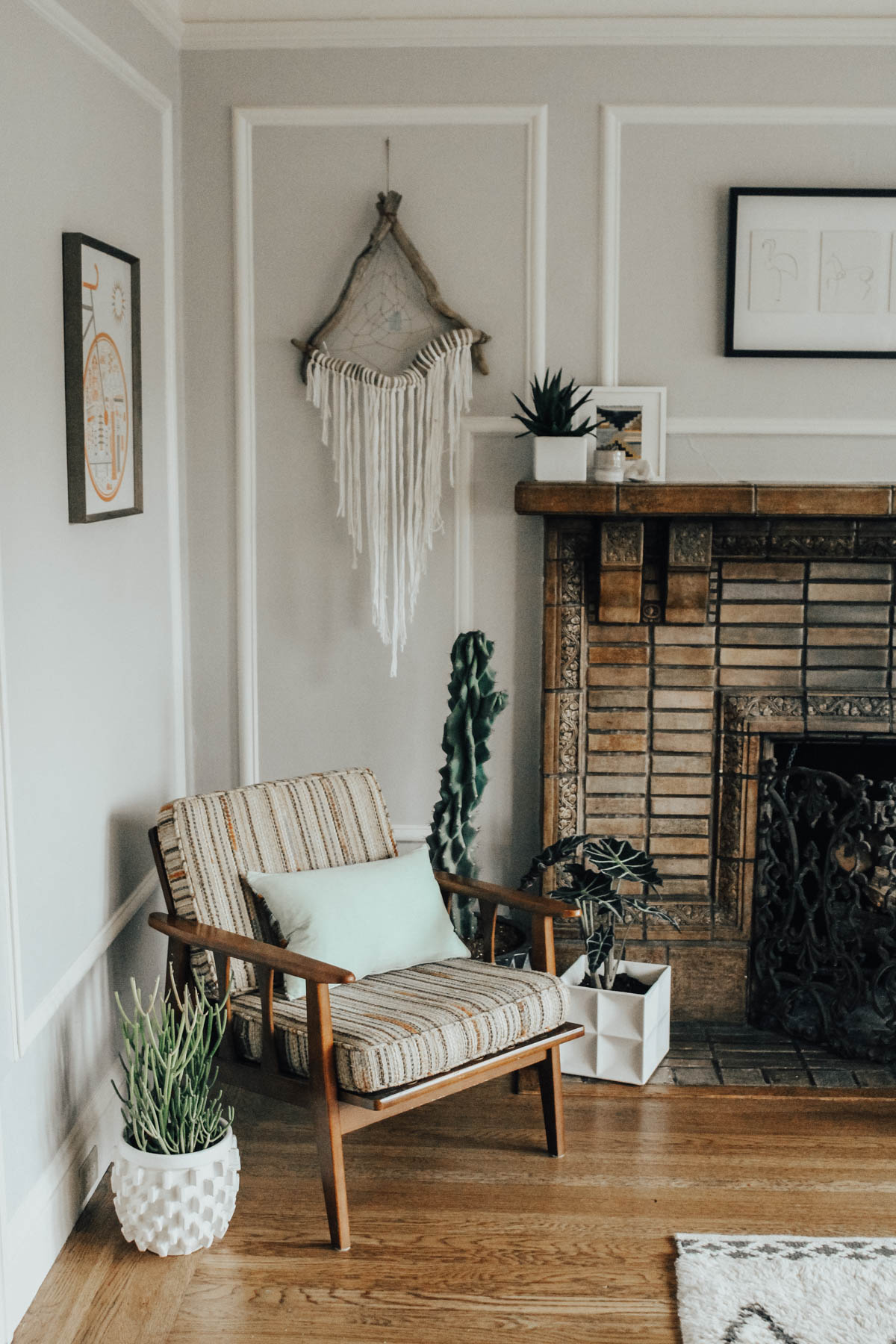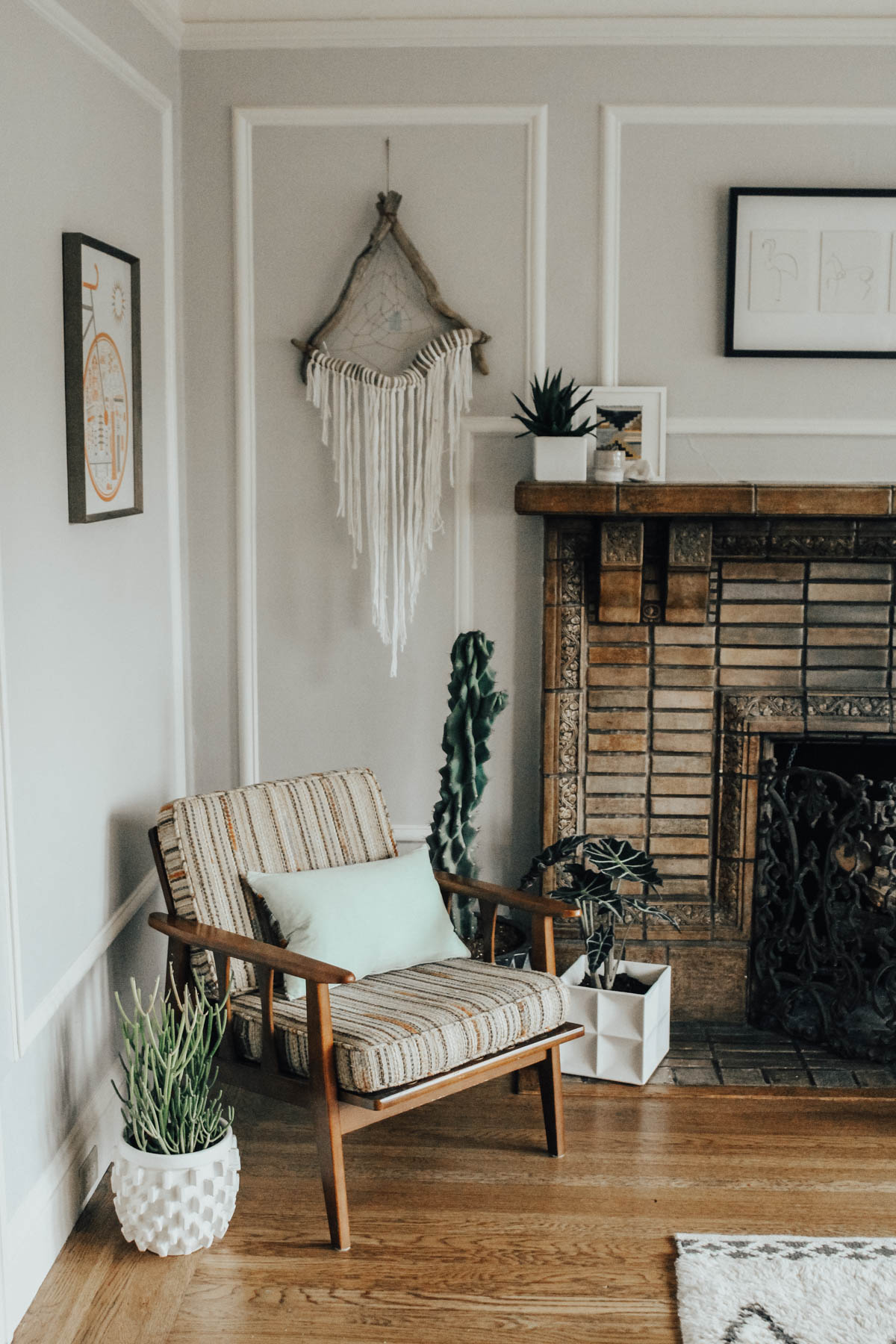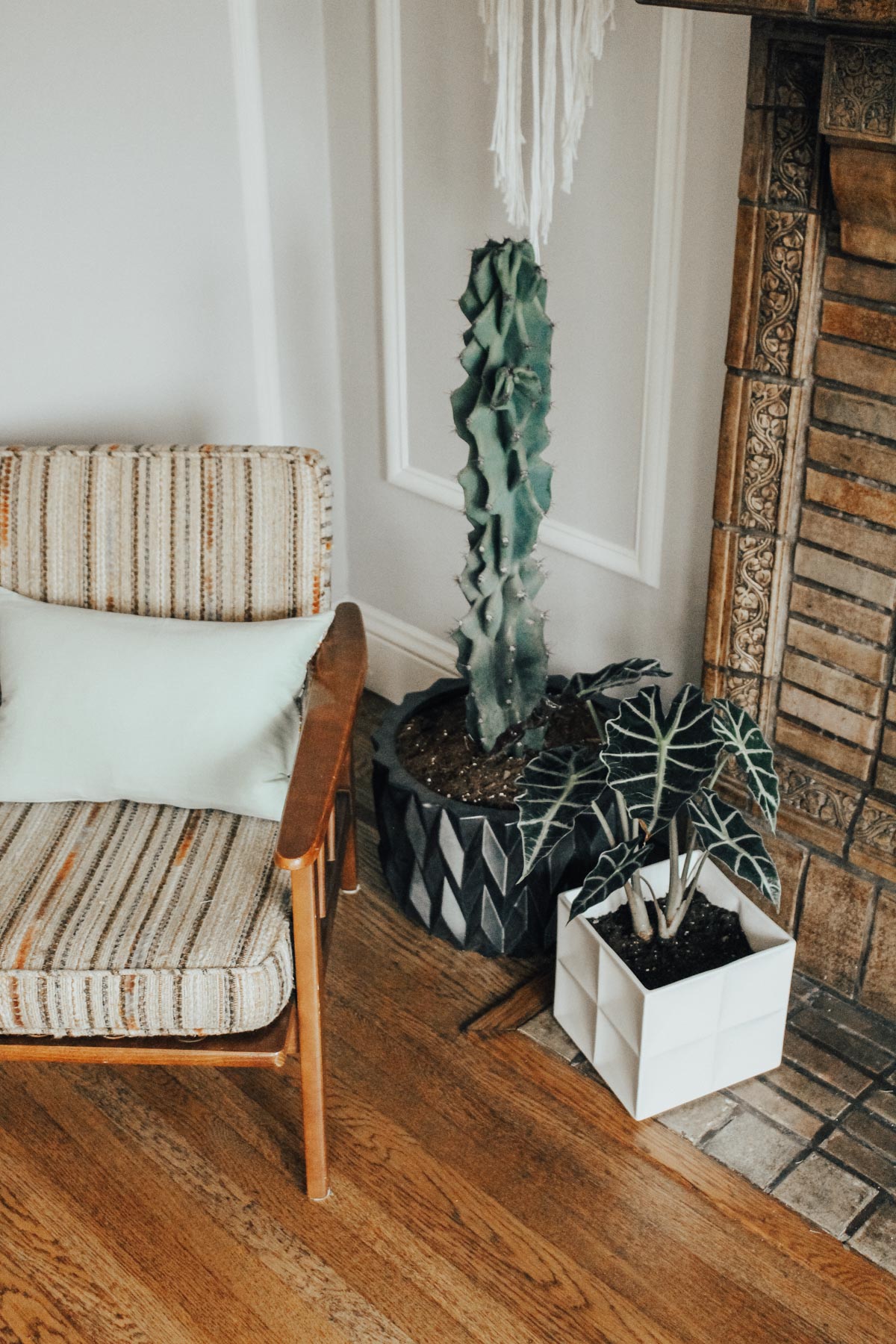 Bookshelves, tabletops, and mantels
My husband's love for plants has completely changed my perspective on how to decorate a home. Before, my table tops consisted of picture frames and candles. The only plant I would possibly consider was a succulent. Now, we've added all kinds of plants to our bookshelves, coffee table, and even our mantel. Our most recent obsession is the air plant. They add texture and character. Plus, that cute little catch-all dish finally has a purpose! We also have an air plant on my nightstand next to a cluster of crystals. Not only does it bring good energy, the added sage color helps keep my bedside looking serene.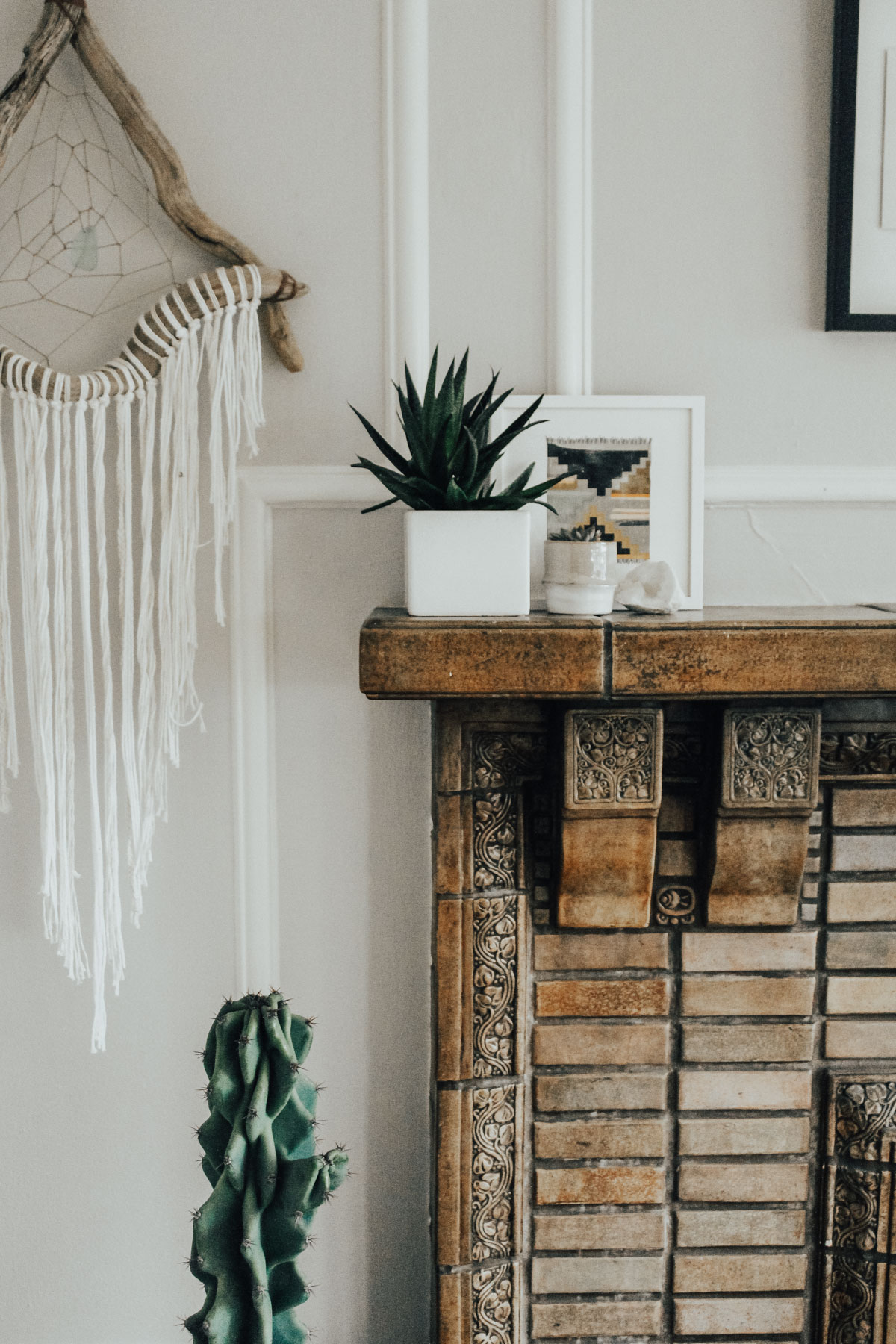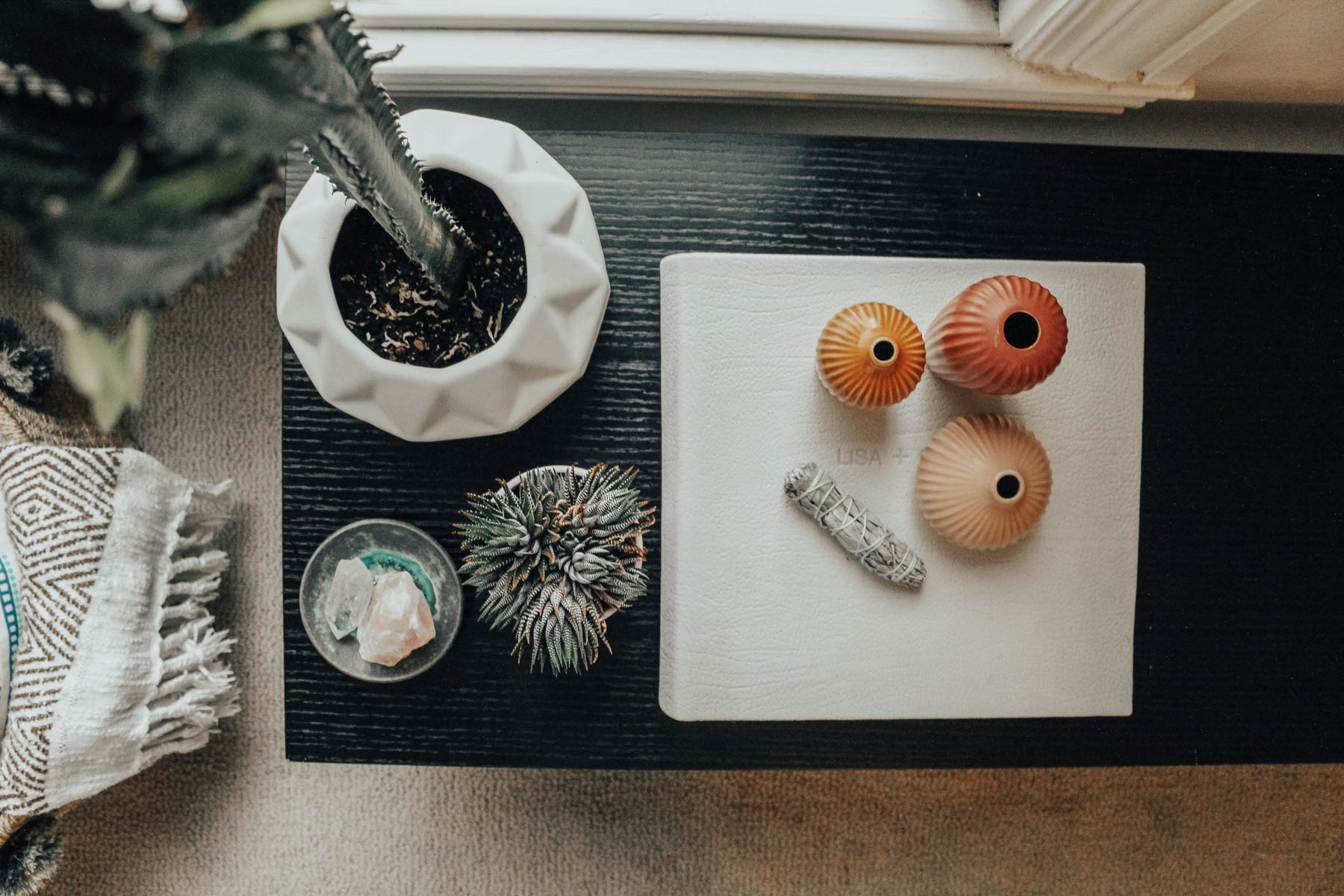 Windowsills
Although San Francisco has some of the best views around, living in an apartment can mean your view is the wall or window of the neighboring apartment — not so glamorous! We've brightened up our views by incorporating plants on our windowsills. Having plants on your windowsill not only looks adorable but also helps draw your eyes away from your neighbor's unsightly garbage chute. It's also the most practical option for most apartment kitchens. We hardly have enough room on our countertops for a coffee pot, let alone a decorative planter, so the windowsill is the perfect solution.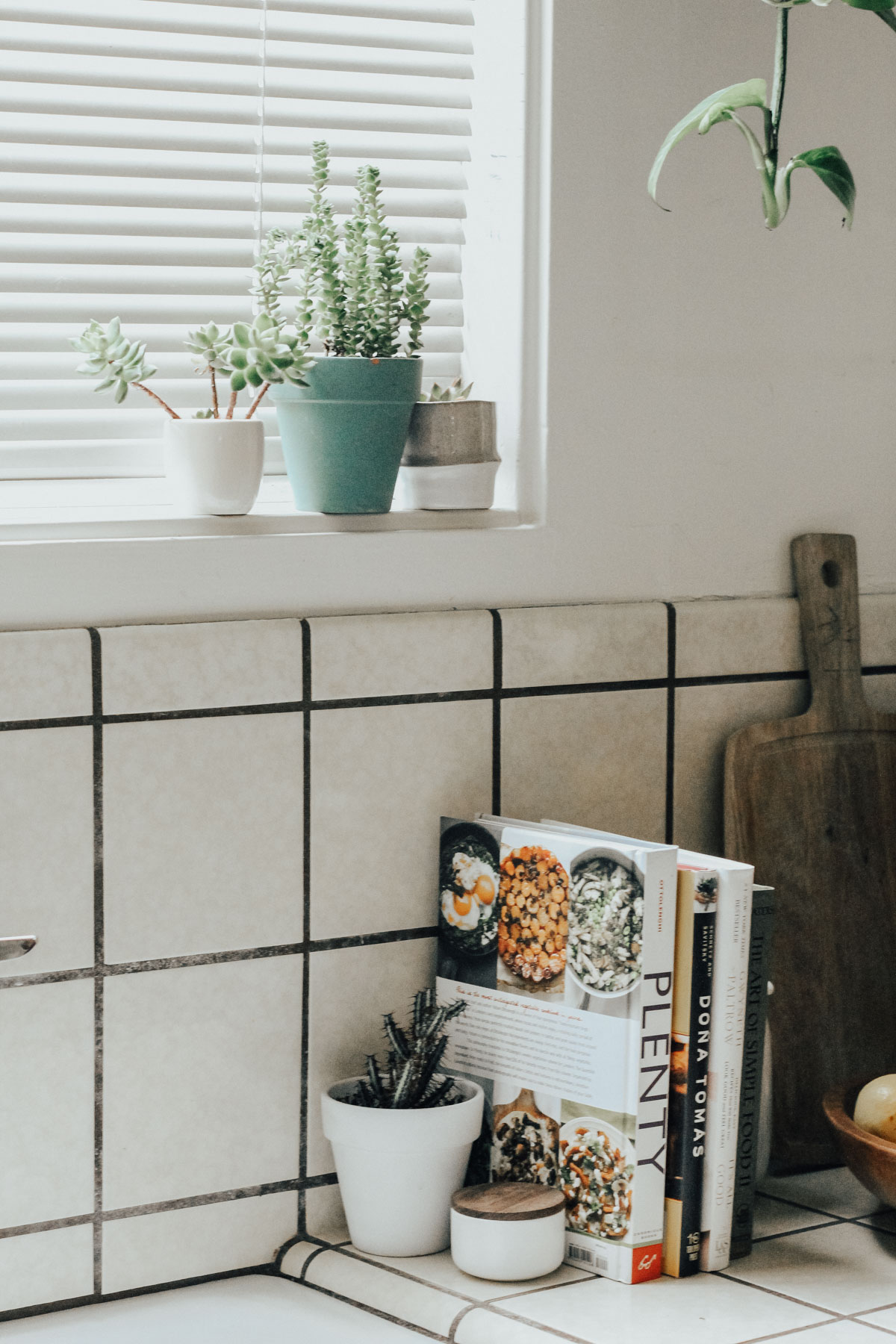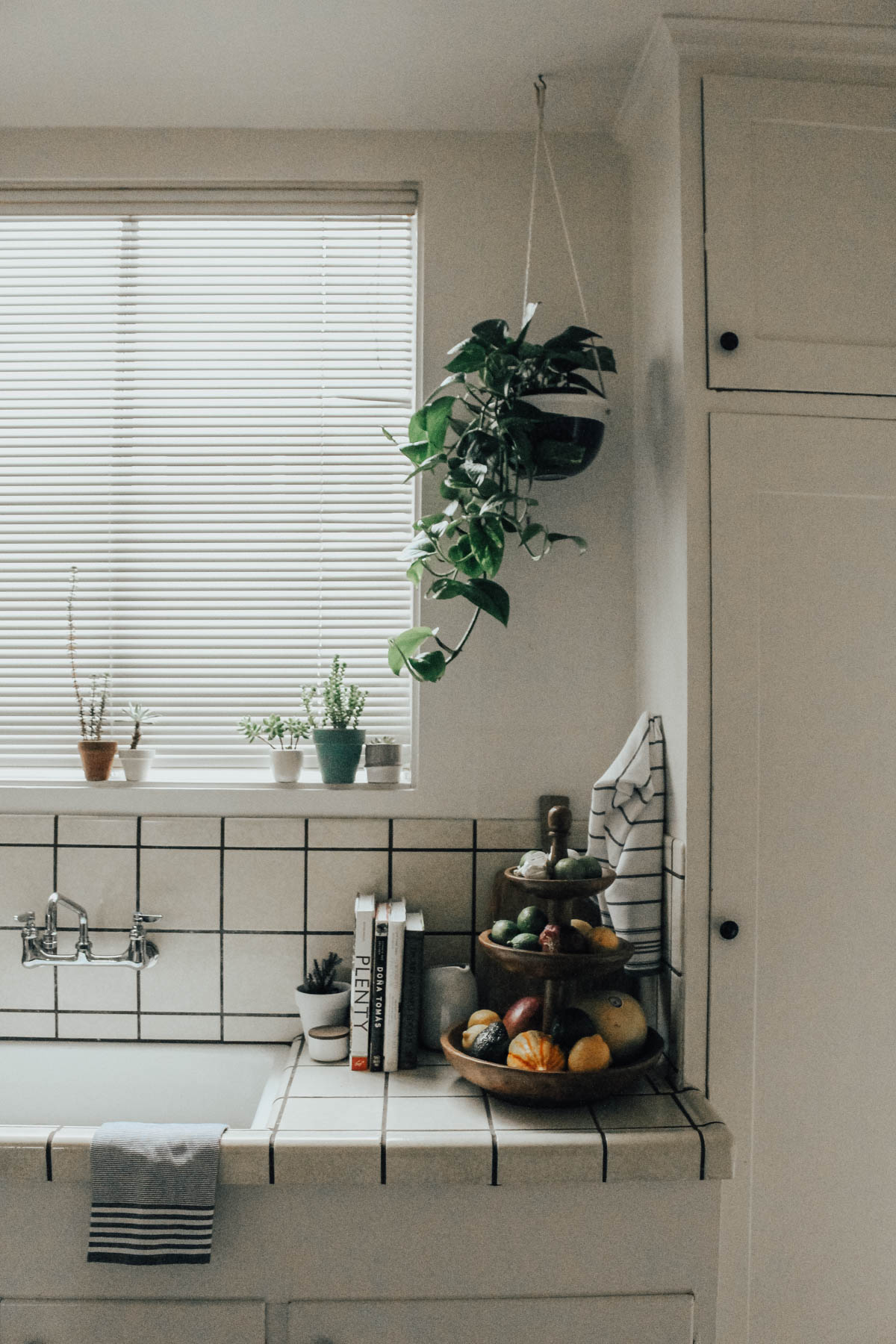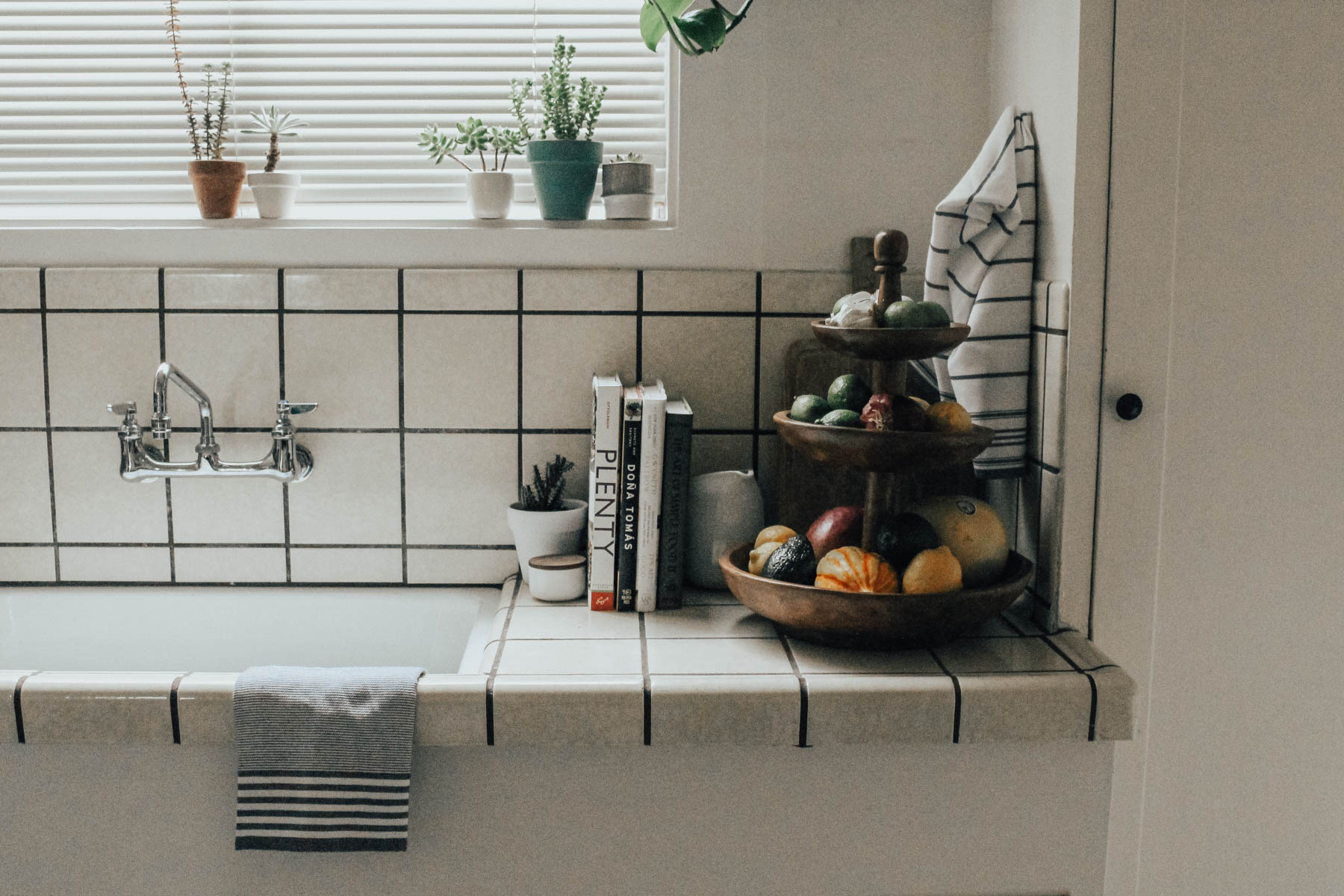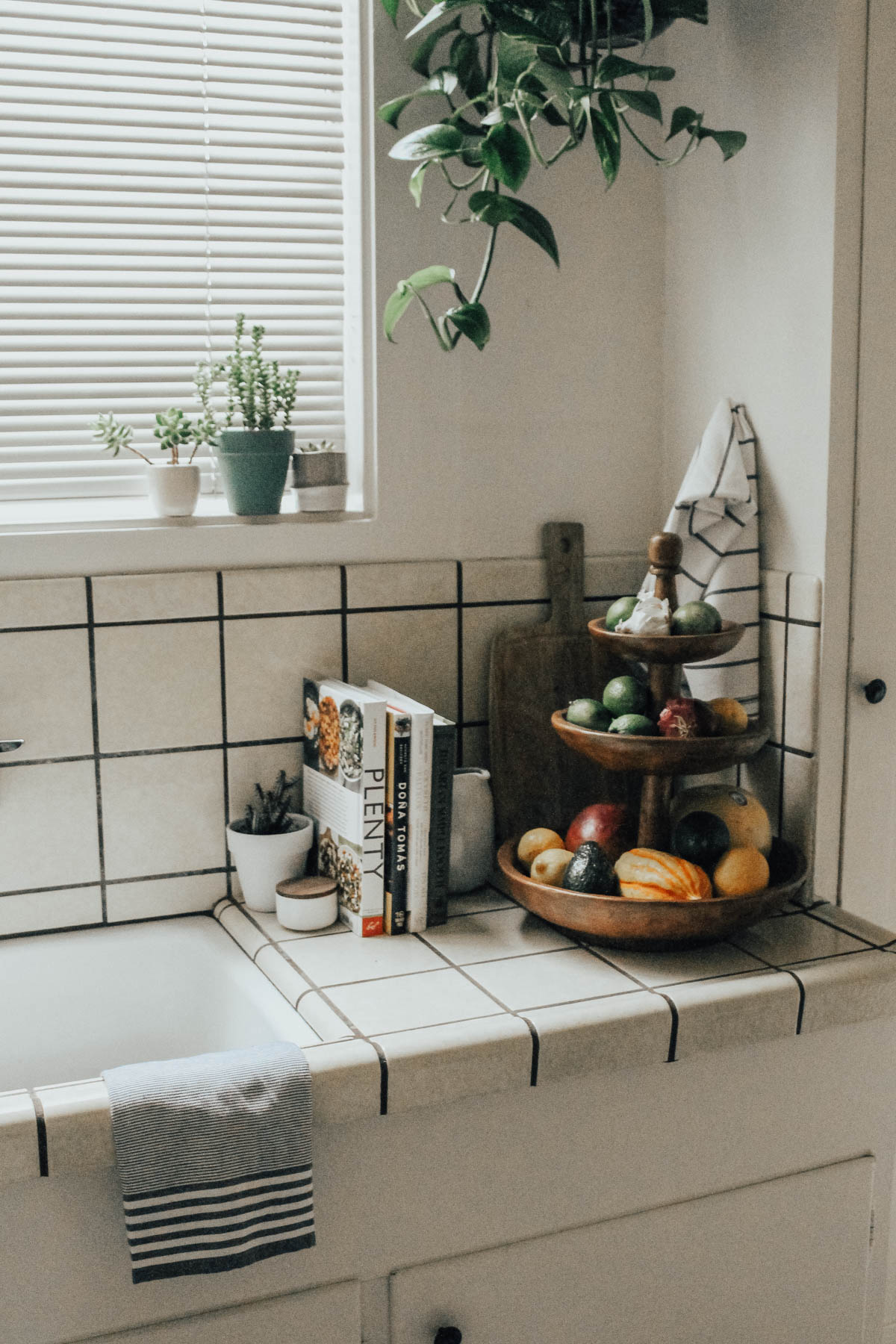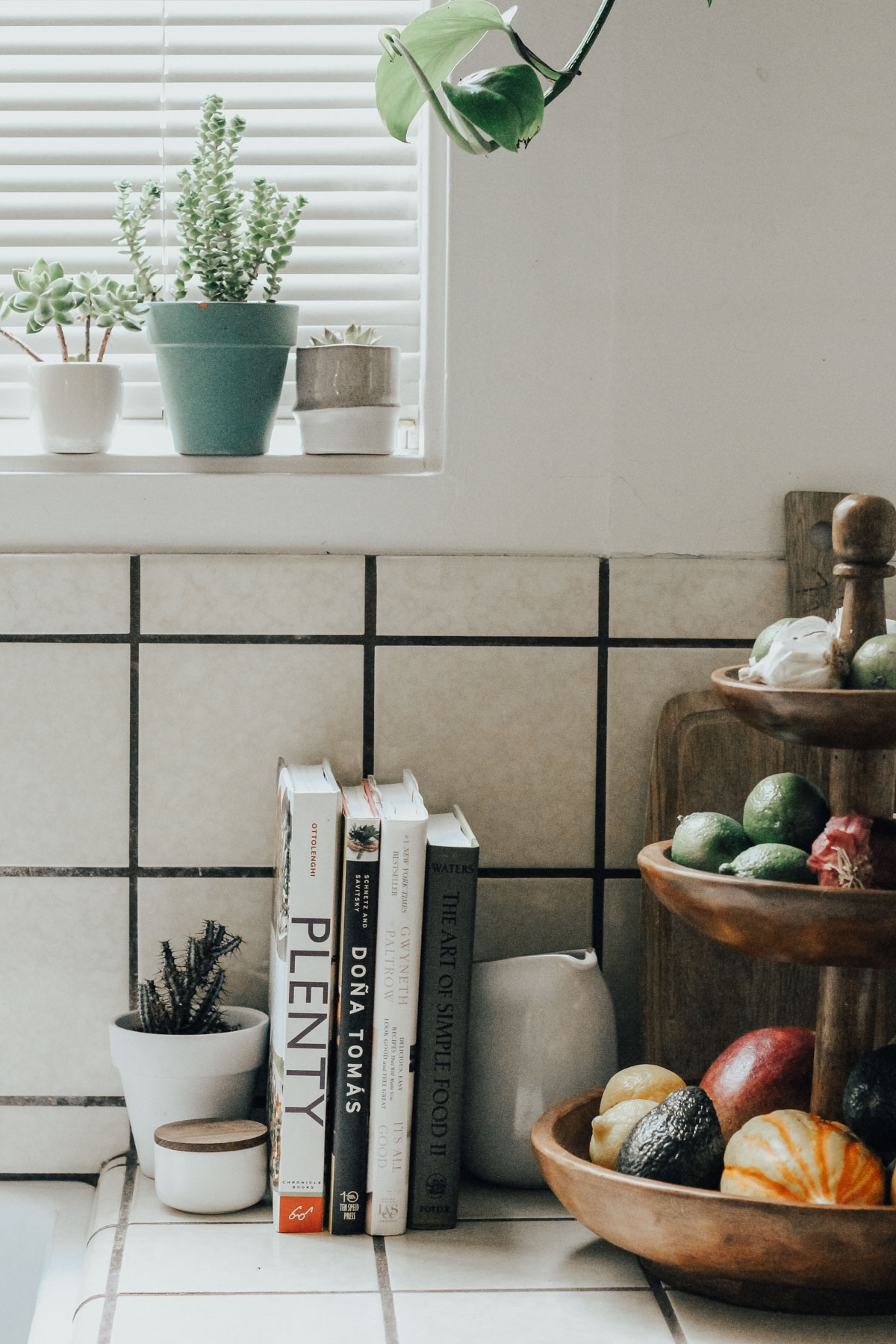 Hanging Plants:
Hanging plants are the perfect solution when you have either limited tabletop space or want to fill a corner in a room that otherwise would be left void. When styling a corner with a hanging plant, I recommend buying a plant that drapes over the planter, such as a fern, ivy or string of pearls succulent. The draping plant helps to fill the empty space and adds a ton of charm (see how Amanda used one in her bedroom!). Hanging planters come in all forms, from a modern geometric planter to a bohemian macrame hanging planter. Don't be surprised if your hanging planter becomes your new favorite design feature in your space!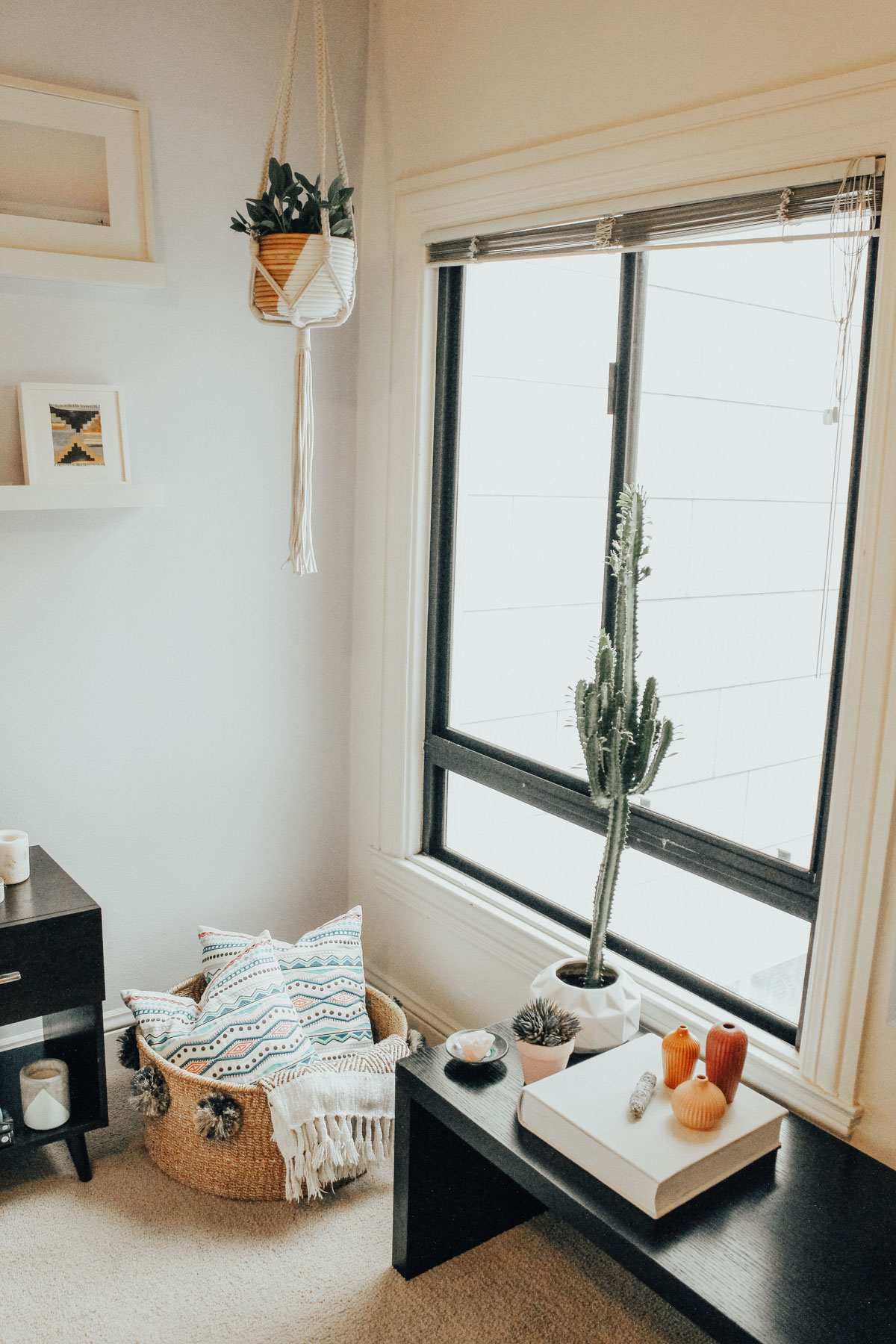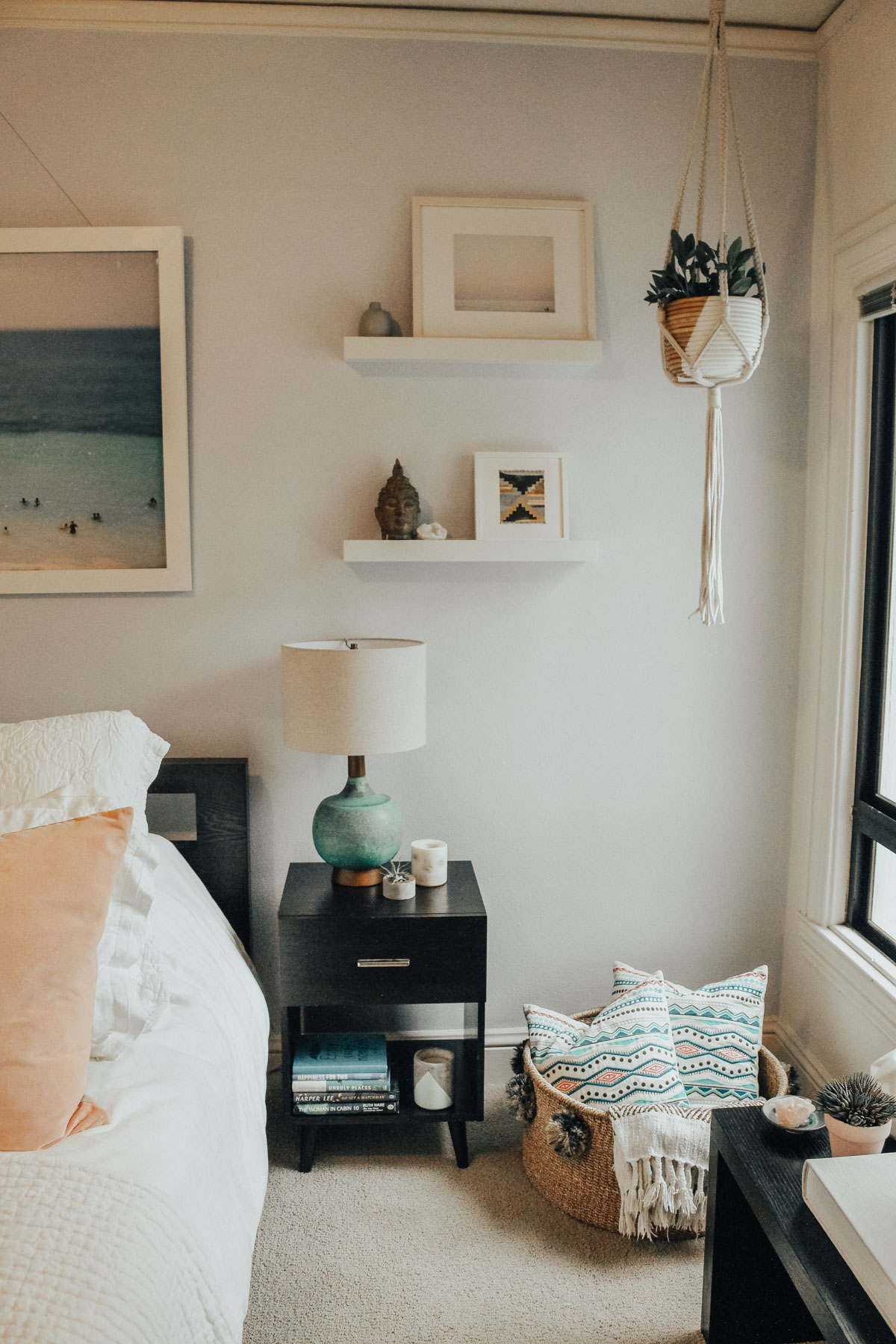 How do you incorporate plants into your home?
Shop The Post