Makeup
3 Ways to Apply bareMinerals Complexion Rescue
posted on February 27, 2015 | by Amanda Holstein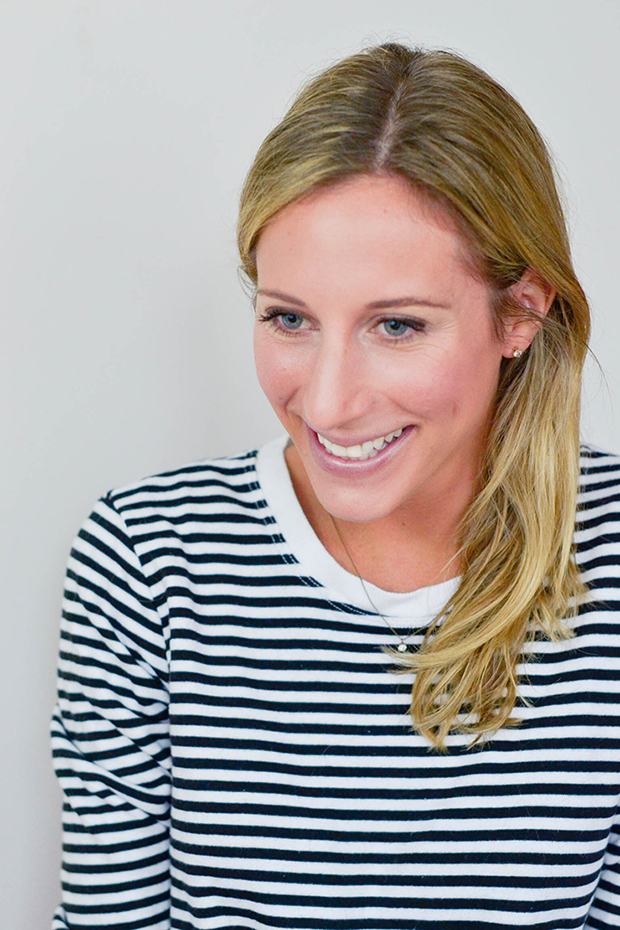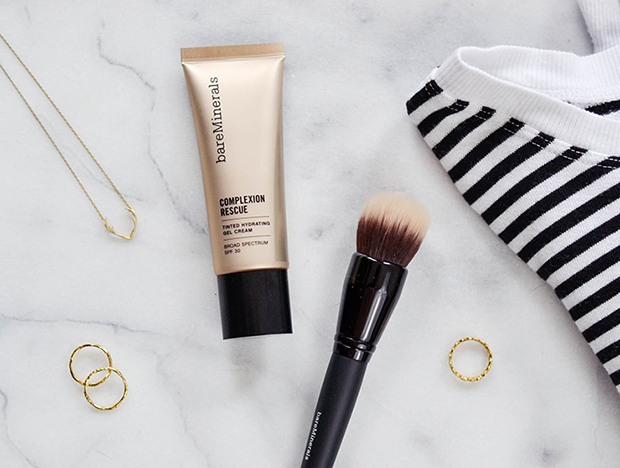 By now you've probably heard of bareMinerals latest and greatest makeup-skincare duo, Complexion Rescue, and for good reason. It can be difficult to find the perfect makeup for your face – one that has the right consistency, blends naturally, stays on all day, and actually helps to improve your skin. Well, bareMinerals Complexion Rescue literally does all of those things. Literally. So no surprise it's my latest obsession and will soon become yours too.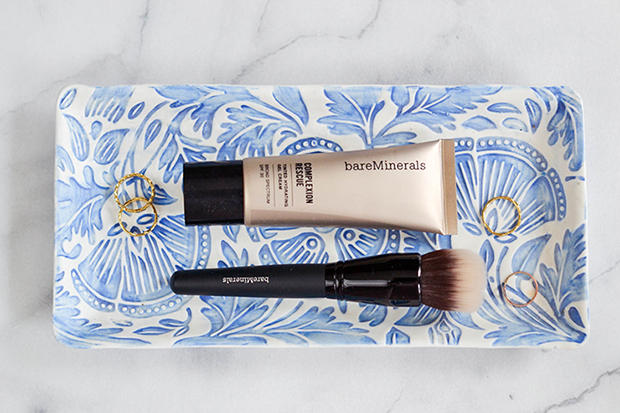 To be perfectly honest, after a few weeks of trying their bareSkin Pure Brightening Serum Foundation, I realized it wasn't the right product for me (see here). I felt that it sort of sat on my skin and my complexion became oily by the end of the day. However I've already been using their Complexion Rescue for over a month, in various climates, and I can't get enough of it. With enough reviews out there (along with this obsessive rant), I don't need to convince you further to try it. Instead, I thought I'd walk us through exactly how to use it. Truly, this goes for any liquid foundation, BB cream, or tinted hydrating gel cream (what Complexion Rescue is described as). But all three of these options are equally effective for this creamy dreamy product. Just follow the steps below to get these awesome results (if I do say so myself):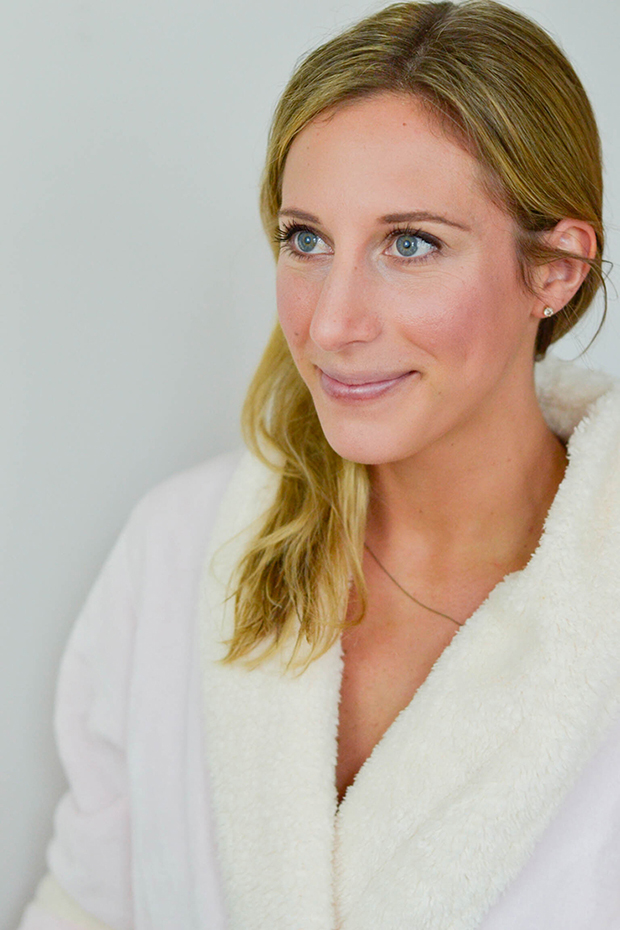 Option 1
This is how the experts apply it, and how I started applying it when I first got it. Simply put a pearl sized amount on a soft part of your hand and use their heavenly Smoothing Face Brush. Dab the brush into the product each time you apply the it to a different area of your face. Swirl the brush to blend.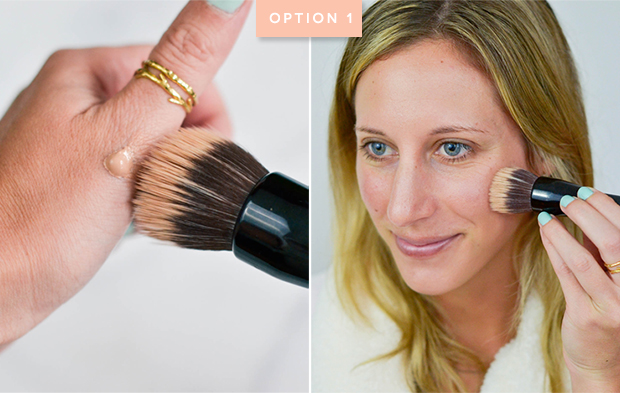 Option 2
This has actually become my favorite way to apply any tinted gel cream or foundation. I like to swipe the product on each cheek, down my nose, across my forehead, and on my chin. For me, it's the best way to make sure I apply it evenly. Then simply swirl your brush to blend it into your skin. Again, I highly recommend their Smoothing Face Brush for this.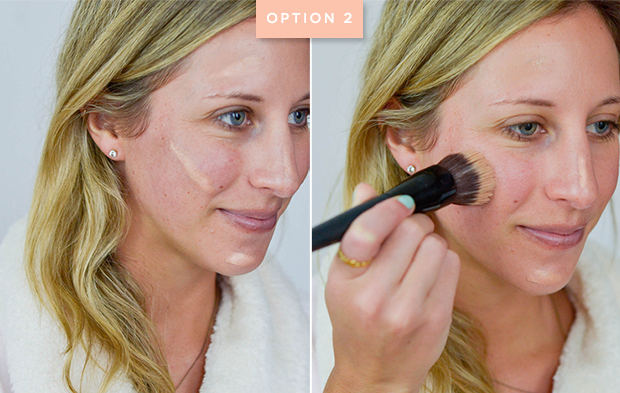 Option 3
If you don't have a brush or just prefer to use your hands, you totally can with Complexion Rescue. Just squeeze a pearl size amount onto your hands and apply it like a moisturizer. If you need more coverage, simply repeat the process until you're satisfied.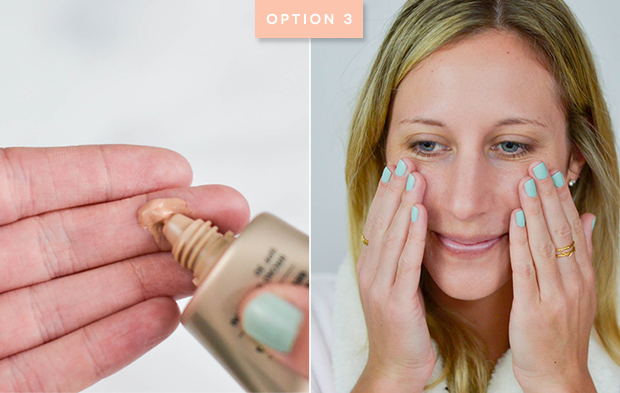 Then just finish by applying your regular routine face makeup – concealer, bronzer, blush, and finishing powder. No matter which option you choose, the results are always this: a healthy, glowing complexion that looks like you're wearing no makeup at all. It's perfect for those "no makeup" days on the weekends or on a beach vacation, and can provide enough coverage for a more polished look as well.
So, what do you think? Which way do you apply your face makeup?