DIY
DIY Dresser Makeover
posted on November 17, 2015 | by Amanda Holstein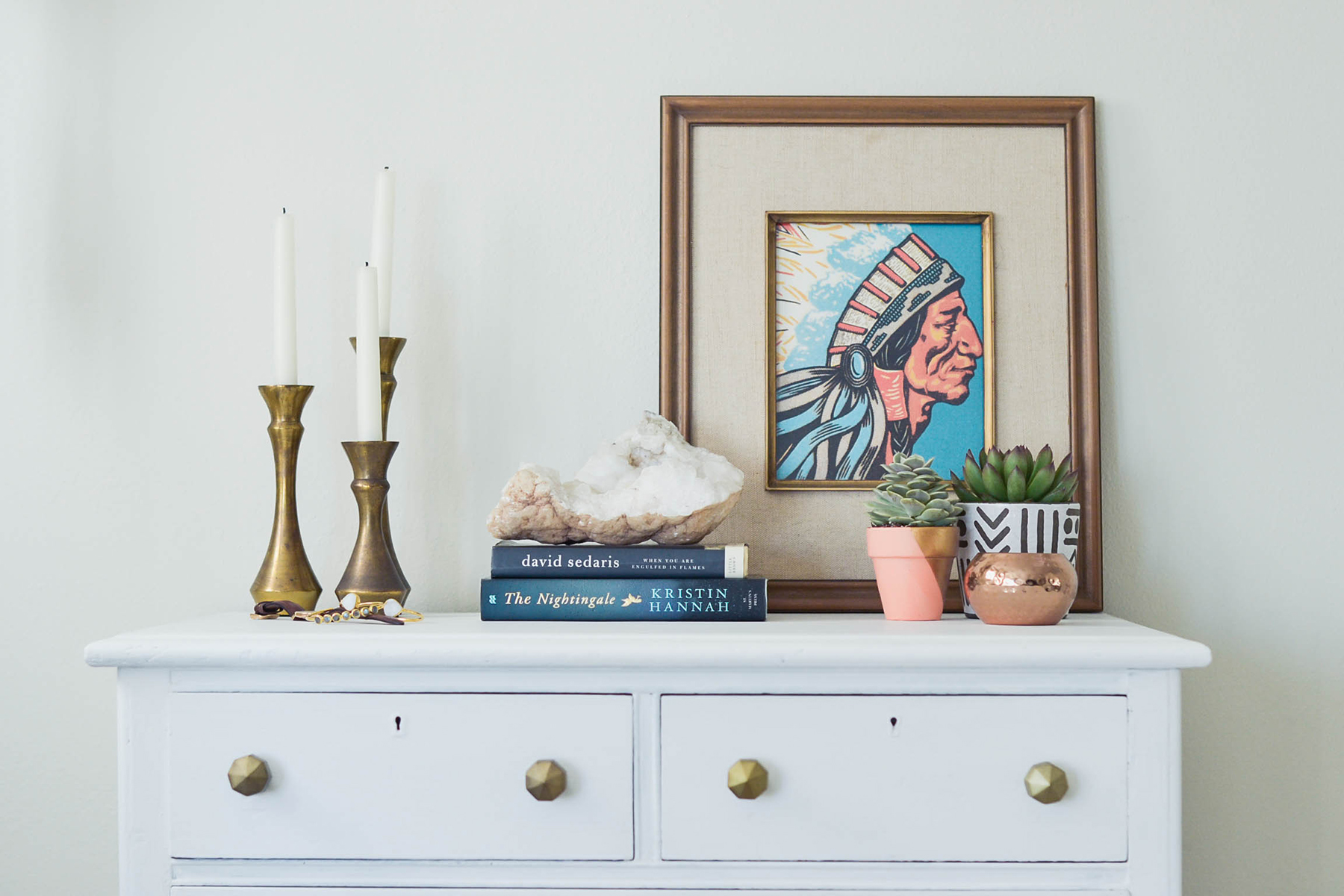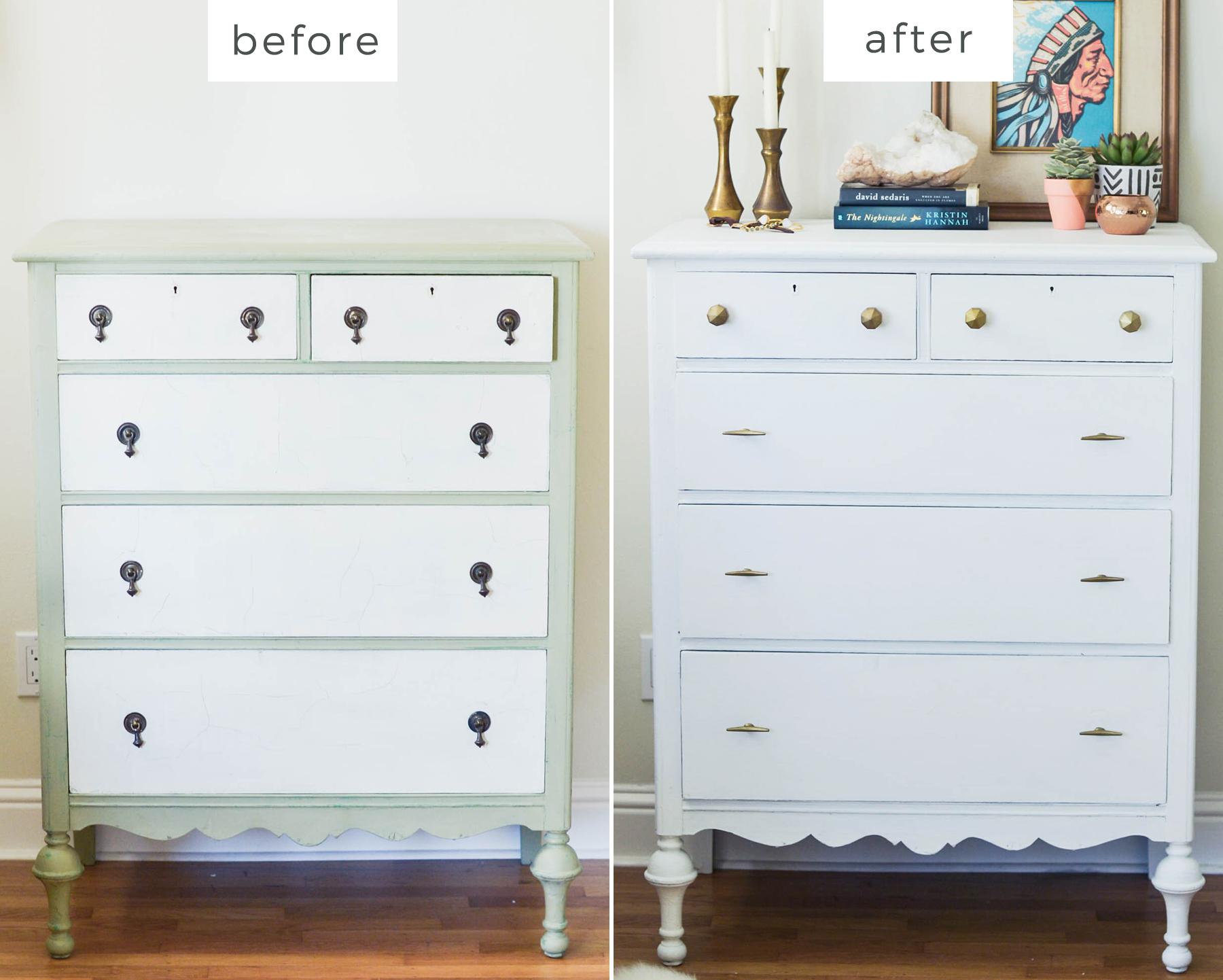 I moved to San Francisco in August and just got a dresser last week. That's how long I'd been looking for the perfect one. I searched my go-tos: Urban Outfitters, Dot & Bo, Joss & Main, Overstock and more. I cam close, but just couldn't find the shabby chic look in the right size and at the right price.
So I turned to Craigslist and found this green and white dresser. The shape was what I was looking for, and the price was definitely under budget. I'd never painted furniture before, but thought I'd give it a try. If that's what it was going to take to create my perfect dresser, then I was up for the challenge. I went to the hardware store, asked a million questions, and somehow succeeded in this dresser makeover — I'm pretty proud of myself! Here's how it's done:
1. Remove Hardware
First, remove the drawers from the dresser and take the knobs off as well.
2. Wipe Down
Using castille soap and water, wipe down the entire dresser with a paper towel. Then wipe it again with just a wet paper towel. Let dry.
3. Paint with One Step Paint
This Amy Howard at Home One Step Paint is seriously amazing (I'm using Ballet White). I didn't need to prime or even wait very long to do a second coat. Plus, it's the perfect chalky white for creating that shabby chic look. Use a larger brush for the large, flat areas and make sure your paint strokes all go in the same direction. Use a smaller brush for the edges and carved details. You only need to wait like 15 minutes and then you can add a second coat.
4. Replace Hardware
Once the paint is fully dry (I'd wait a full 24 hours to be safe), put the drawers back in place and add some new knobs. The knobs really make all the difference! I got mine from Anthropologie here and here.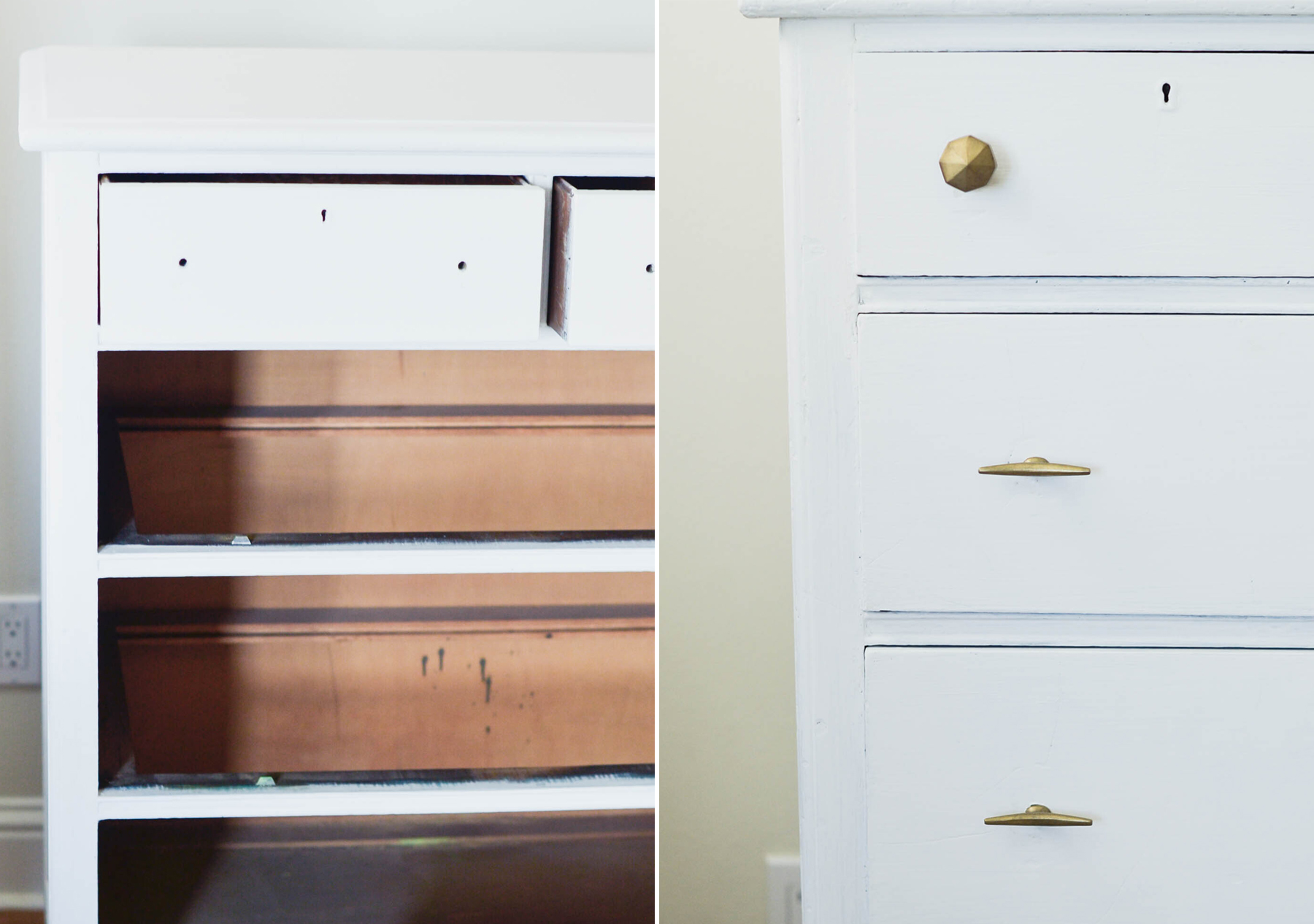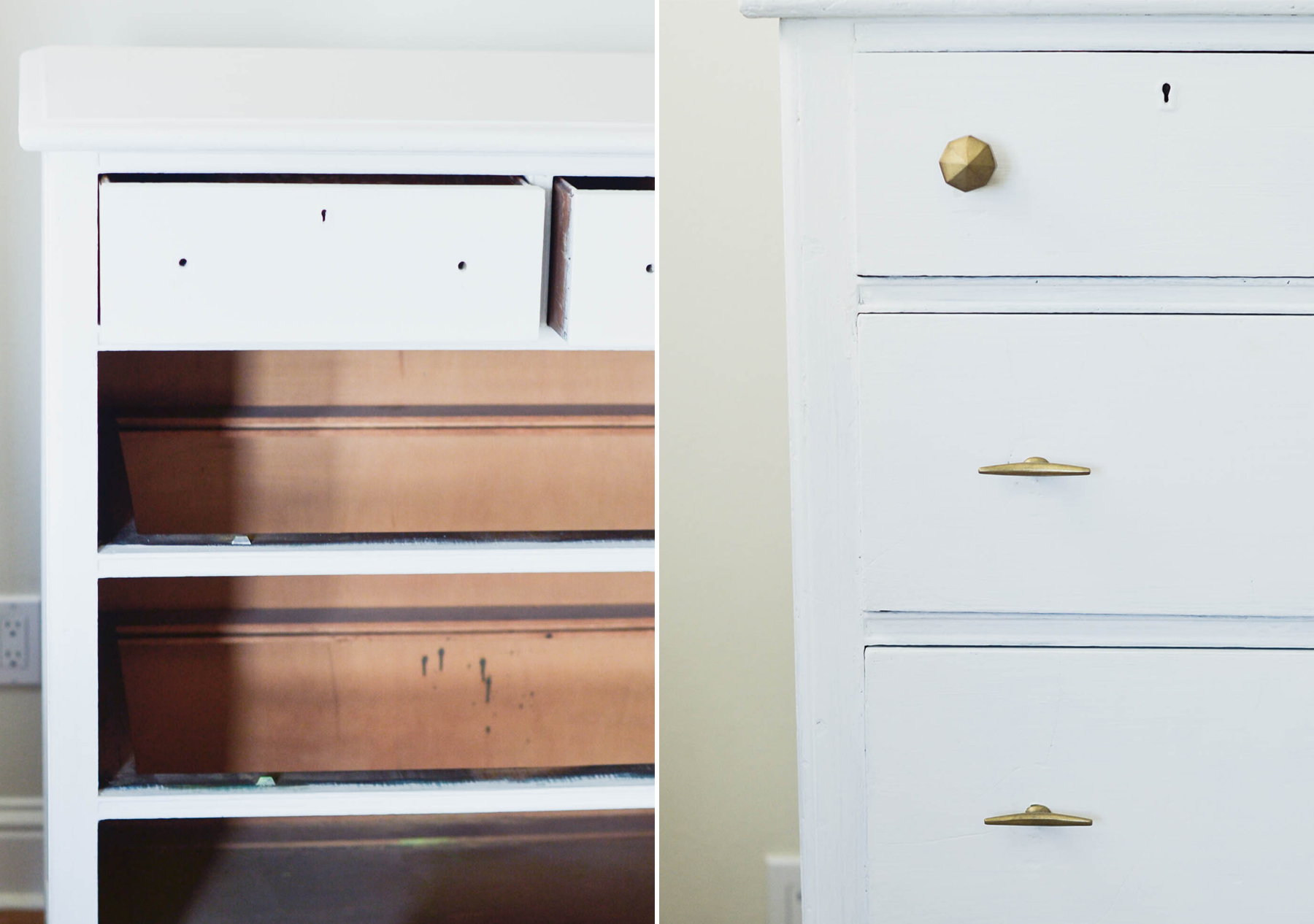 Check out the finished look!