Decor & Styling
Small Spaces: How to Make the Most Out of Your Small Bedroom
posted on June 11, 2015 | by Amanda Holstein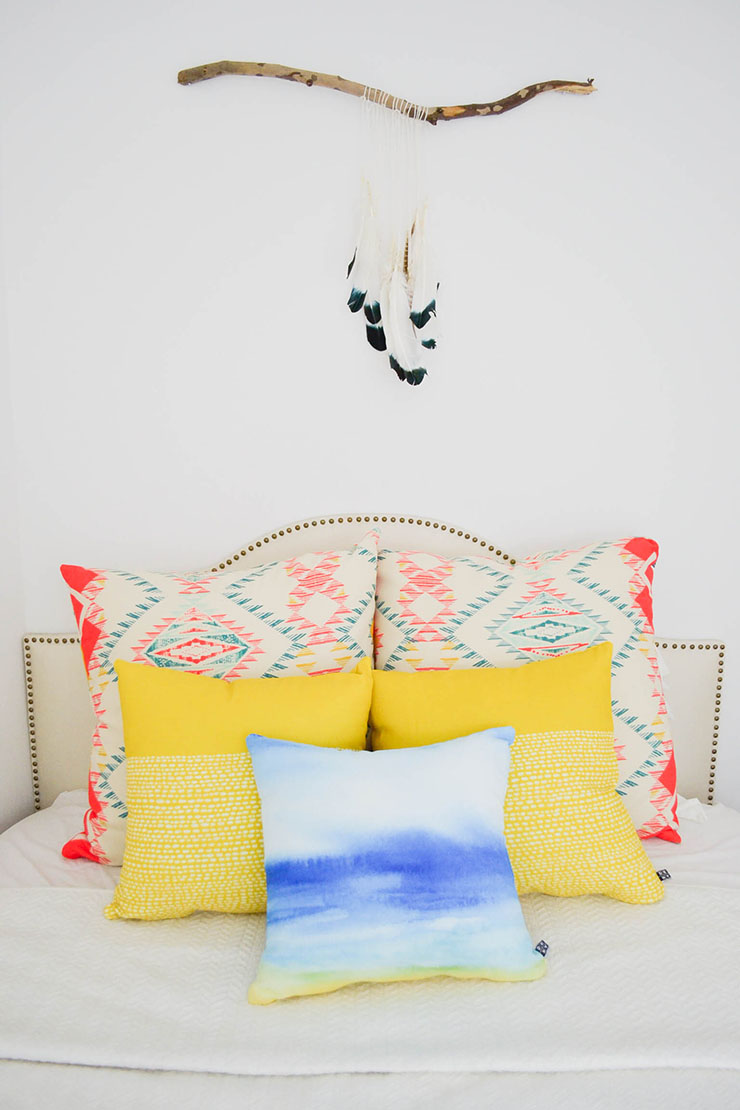 When your bedroom barely fits a full size bed, finding a way to make it feel spacious and functional can be difficult. Because DENY Designs was a HUGE help for my home office, I've teamed up with them again to update my bedroom in order to get the most out of it. After rearranging my furniture several times, I've finally decided to stick with this formation: the bed against the wall, facing the door, a small bedside table, and some shelving at the foot of the bed.
Lighter colors keep the room feeling airy and spacious, so I kept all of the furniture white. I also swapped out my pillows for lighter, happier colors to brighten up the room. I started by picking out the large pillows and quickly fell in love with this design. It has that bohemian vibe I love, and the colors are bright and happy. I chose these pillows to bring out that greenish yellow color, and finished the look off with a pop of blue (my favorite).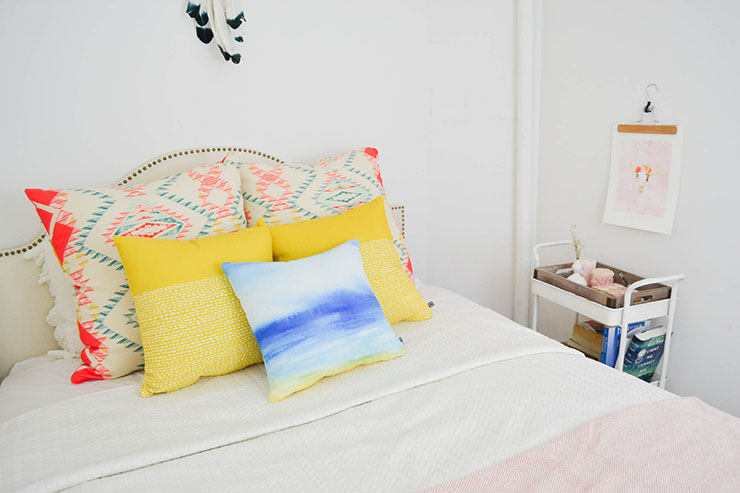 Finding a way to store all of my accessories was a bit of a challenge, but these adorable boxes helped a lot.
I keep my sunglasses and statement jewelry in the large box, and delicate necklaces in the small one.
And if you're looking for a way to hang your prints without buying expensive frames,
try using wooden clothes hangers instead!
This print from DENY really caught my eye with it's soft pinks and boho vibe.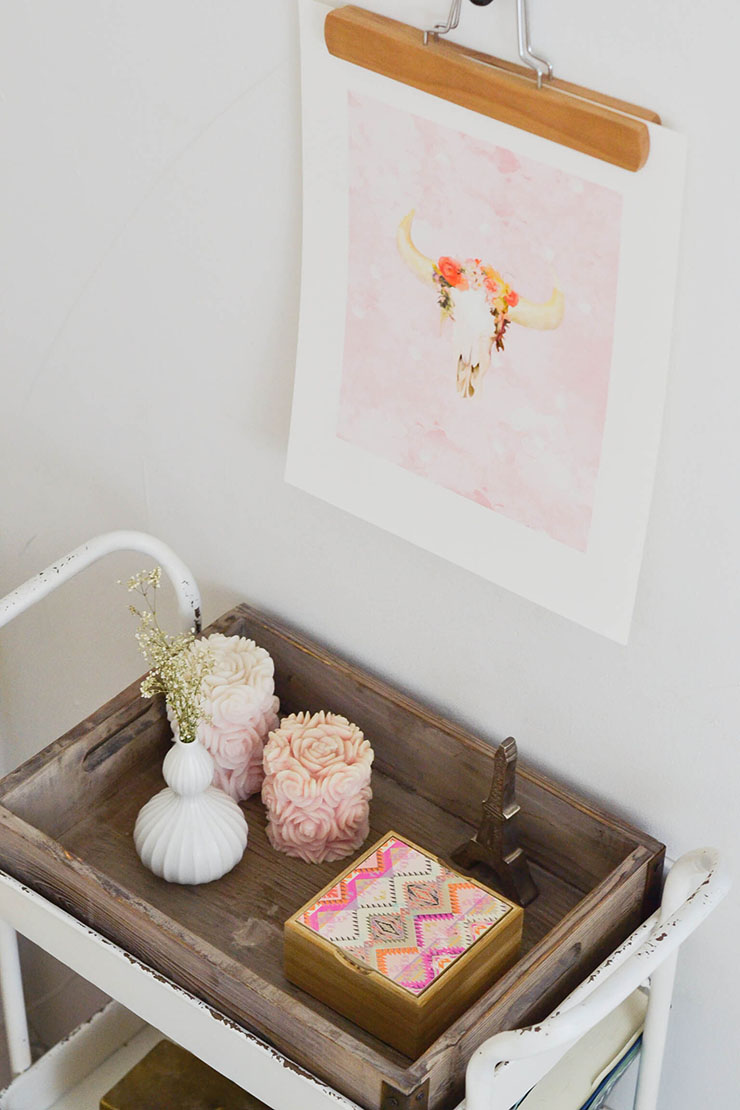 With just a few updates, I was able to make my room feel bigger and hold more storage!
And I'm in love with the new beachy feel and warm colors.
//
Thank you DENY Designs for helping to sponsor this post!
As always, all opinions are my own :).