Ask Amanda
Styling Advice
Ask Amanda: How to Find Your Style and Shop Effectively
posted on June 12, 2015 | by Amanda Holstein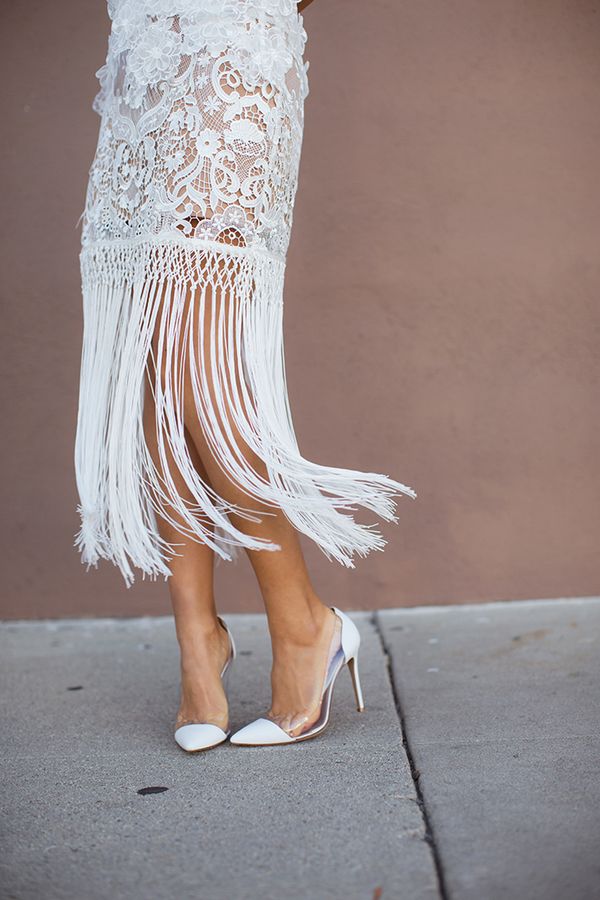 Question:
Hi Amanda! For the longest time, I would go shopping and just buy shirts (whether it be tanks, graphic tees, delicate blouses, etc.). Now, they have accumulated and I have a ton of shirts but only a few pairs of pants, shorts, and skirts. I don't feel like I have my own distinct style because I keep pairing the same pants with the same shirts.
So my questions are, how do you shop effectively on a budget? I always want to revamp my wardrobe but buying quality clothes can be really expensive? How can I create my own style from what I have? I always feel that I am wearing the same things constantly because I only really love some of my shirts and I don't have many versatile skirts, pants, etc.
Answer:
I totally know what you mean! I went through a similar rut and here's what I'd suggest:
1. Closet Clean-out!
First things first. You need to clean out your closet. This will actually help you figure out your style, which I'll explain in step 2. For your closet clean-out, read this post. The most important thing is to be strict. If you don't get absolutely excited about an item, you have to get rid of it. There are a lot of items that sit in my closet that I really do like, but if I haven't worn them, there's a reason and they've gotta go. Selling your clothes will help with the budget part as well. I recommend ThredUp because you can send a whole bag of clothes to them and they'll sell them for you!
2. Figure out your style
Once you've gotten rid of everything and anything that you don't really wear, take a look at what's left. Do you notice any similarities among the items you chose to keep? Do you love the items you kept? (If you don't, get rid of them! You should love every single piece of clothing you own.) Maybe you're seeing a certain color come up or certain textures. For instance, in my closet I notice a lot of whites and blues, lots of bohemian textures, denim, and lots of brown leather. That very much describes my style in a nut shell. Figure out which items you absolutely love and what they have in common. Then, decide on your style from there.
Also remember that when you have a certain style, you do tend to wear similar things everyday and that just means you're consistent and you know what you like. But it sounds like you're bored with what you're wearing, so let's figure out what style gets you excited and feels most like you.
3. Shop without wasting money
The key to shopping without wasting away your budget is to know what you love and what you don't love. If you're decisive and know what you'll actually wear, you won't waste your money on things that will end up just sitting in your closet. It also helps to figure out what store best suits your style. Then make sure most of your closet (i.e. your basics, your everyday wear) come from that store. For instance, my closet is mostly filled with items from Madewell. I find their pieces easy for my to style day to day. Then I sprinkle in some fun pieces from Free People, Anthropologie, etc. Investing in seriously expensive items only really happens once in a while, on classic pieces that fit you perfectly and will never go out of style (like the perfect leather jacket or black pumps).
If you want to mix up your bottoms a bit more, I totally understand. I went through a phase where it seemed like skinny jeans were all I wore and I got bored. I mixed it up by trying denim with a different cut – boyfriend jeans, jeans with a slightly looser fit, flare denim, etc. I also find that mixing in white denim more often makes a big difference. Think about mixing up the texture as well. You could try trouser pants or faux leather pants (ASOS has some great options!). Of course, bringing in skirts, dresses, and rompers to your wardrobe is a great way to mix it up as well.
NEED SOME ADVICE? CLICK THE "?" OVER TO THE LEFT TO SUBMIT!
DON'T WORRY, I WON'T PUBLISH ANYTHING WITHOUT YOUR PERMISSION…DUH.