Self Improvement
How to Try Out a City Before Moving There
posted on June 24, 2015 | by Amanda Holstein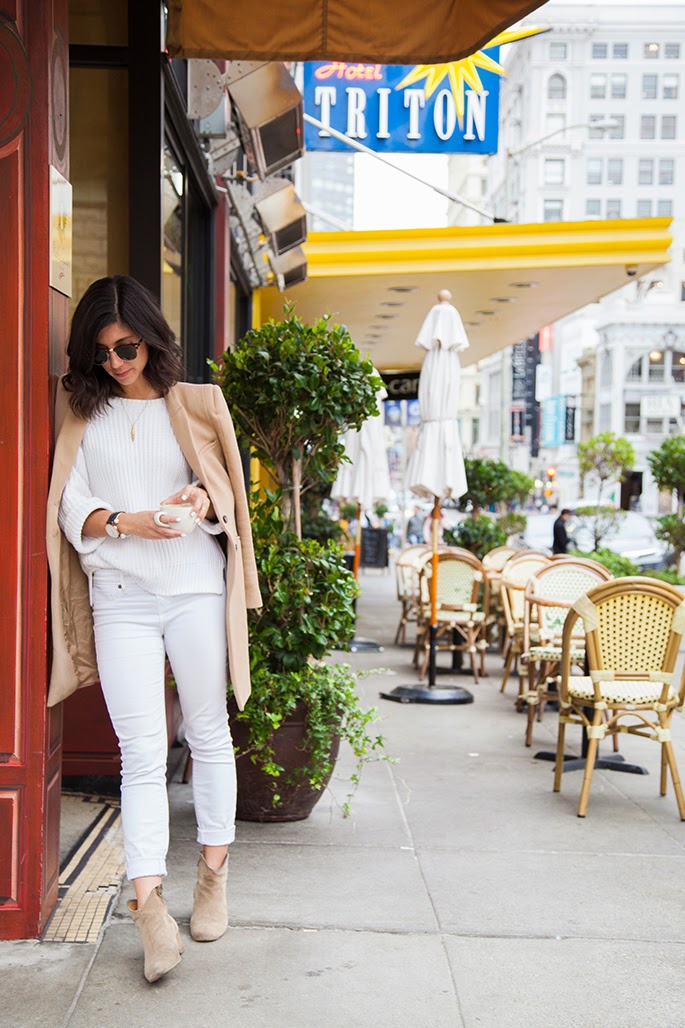 I've always been someone who loves to travel. You could throw me in a new city without knowing a thing, and the thrill of adventure (along with my iPhone) is all I need. This is probably why moving around to different cities has been a big part of my twenties so far. I grew up outside of NYC, then went off to college in Atlanta, spent the next four years in San Francisco, and have now been in Manhattan for about a year. Well kids, the fun never stops. I'm moving again!
Trying out different regions of the country has confirmed exactly where I belong: California baby! That's right, I'm heading back. San Francisco has my heart. But before moving back to SF, I've decided to try out a new city I've never visited: San Diego. My boyfriend and I have been told thousands of times how amazing the lifestyle is in this beautiful city, so we thought we'd give it a try before officially making the move back to the west coast. I don't look at this as a vacation — I look at it as a sort of "city trial". We're going to spend two weeks in San Diego, exploring the city as if we live there, hoping to get an authentic feel for what life could be like. And here's how we plan to do this:
1. Visit for at least a week
It's difficult to get a true sense of a city in just a weekend, so I think it's important to visit for at least a week. A month would be ideal if you're seriously considering the city but feeling a bit nervous about it. We've decided on two weeks and that feels like just the right amount.
2. Talk to locals
Before you make any plans, it can be extremely helpful to talk to people who live (or have lived) in that city. Ask them about the different neighborhoods, what people do on the weekends, etc. Get recommendations for restaurants, coffee shops, markets, etc. — and ask for them as if you're a resident, not a tourist.
3. Stay in an airbnb
I'm a huge airbnb fan (and no, they didn't sponsor this post). I think staying in someone's apartment is a brilliant way to get a true feel for a city. Just the simple act of walking up to your building and putting keys in the door makes you feel like you live there. But beyond that, it's a great way to get a sense of what apartment living is like there as well. Plus, hotels are often located in very tourist areas, so choosing an airbnb can help give you a better feel for the neighborhoods you'd actually be spending time in.
4. Try out multiple neighborhoods
If you book your stay for at least a week, split your time between multiple neighborhoods. For our trip to San Diego, we'll be spending the first week in Pacific Beach and the second in North Park. We've spoken to a few people who live there and those sound like neighborhoods we'd be interested in living in. Plus, they are pretty different from each other. One is right on the beach and sounds like more of a party area, while the other is inland and more of a trendy neighborhood. I can't wait to see them both!
5. Create a daily routine
As I said, try your best not to view this trip as a vacation. If you can bring your work with you, that's even better. I plan to work from San Diego and create a daily routine that mimics my current one. Of course we'll spend time at the beach, but hopefully in the same way the locals do — after work or on the weekends. We'll figure it out as we go :).
We're pretty set on living in San Francisco now while we're still in our twenties, but we think San Diego could be a great place to live at some point, so why not try it out! (Plus, it's a great way to see if we're ready to live together).