Ask Amanda
Career Advice
Ask Amanda: How to Write a Networking Email
posted on December 15, 2017 | by Amanda Holstein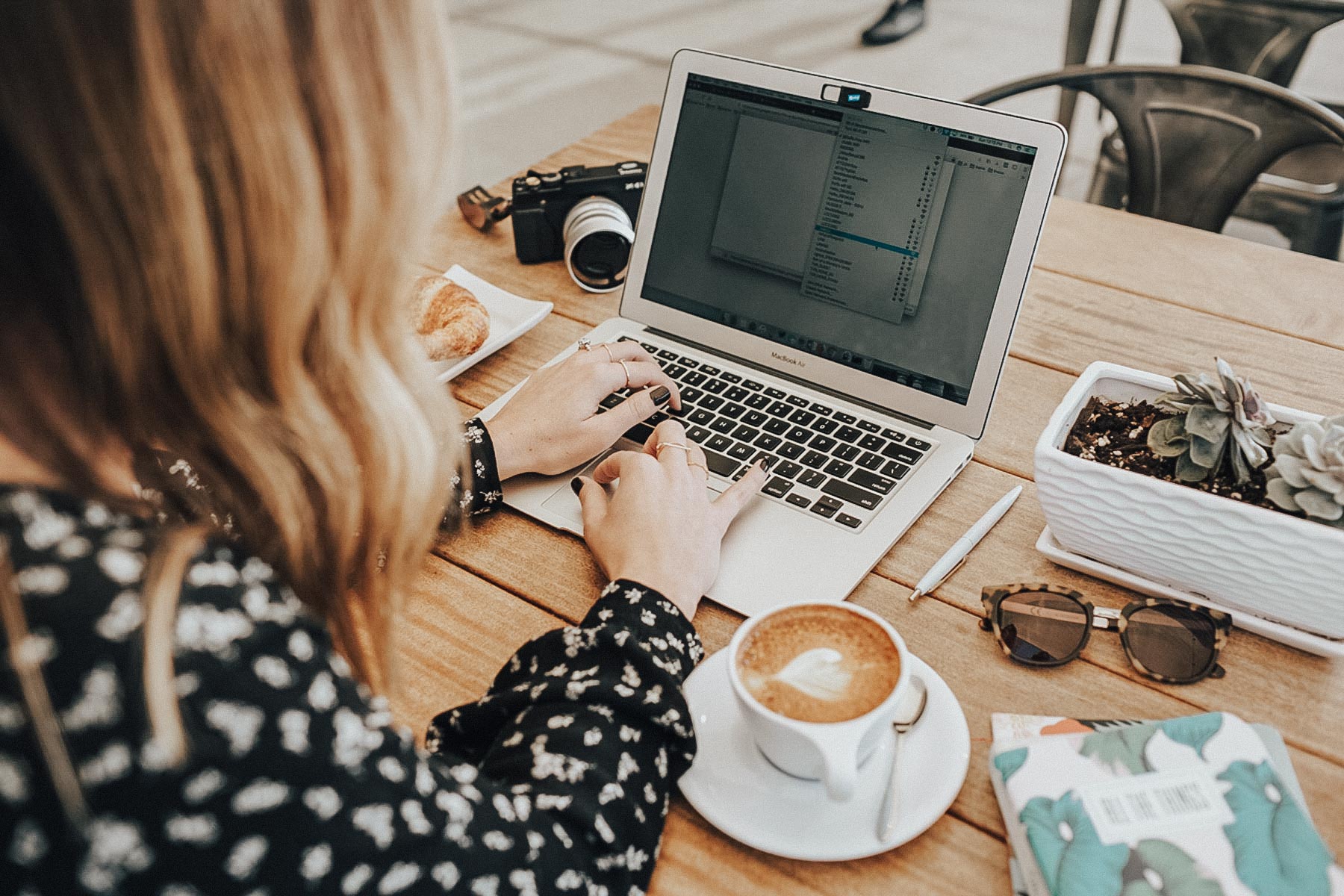 Question:
Hi Amanda,
My (fairly) recent love for blogging has sparked an inner drive to keep that creative aspect going in my career, and day to day life. Ultimately, I want to get a job in NYC to help expand myself in a new, creatively stimulating environment. So, my question is how do I start to reach out to others and network with them professionally? What would my first networking email even entail? I've never done this before so obviously I am having some anxiety about putting myself out there and not sounding "professional" enough. I really don't know where to begin and am feeling very anxious about starting the whole process.
Sincerely,
Ariel
Answer:
Hi Ariel!
I totally understand feeling overwhelmed by the networking process. I remember feeling the same way! Here's the main thing to remember — the people you are emailing are just that: people! They want to feel like they're getting an email from an actual human being and they want to understand who you are and what you have to offer. Also know that there really are no rules when it comes to networking. I'm sure someone might tell you differently, but I think it's all about common sense. Be straightforward, honest, and understand the other person's perspective.
So, where should you start? I would work on creating a paragraph or two that describes who you are, what your experience has been so far, and what your plan/goals are for your career. These couple paragraphs can be used in all of your networking emails moving forward. Of course, you'll want to add personal touches in the beginning depending on who you are emailing, but it's good to have a go-to description of yourself that you can use again and again.
Here's what your email should look like:
1. Start by introducing yourself — say your name and describe yourself in a few words, from a career perspective. For example, you could say you're a recent grad from X university with a major in X, looking to start your career in journalism or digital marketing or whatever the industry is.
2. Next, be clear about why you are emailing the person. Are you applying for a job? Are you simply interested in their career path and want to connect to learn more? Do you have someone in common who suggested you email them? This is a good time to say something personal about them or where they work.
3. Next, go into a quick description of your background. Talk about any relevant jobs or internships you've had so far and what your role was there. Call out the most important details, but keep it succinct.
4. Now, be clear about your current career goals. You can talk about how you're looking to get more experience in journalism to ideally launch your own blog in the future, or how you've enjoyed account management at your last job at an ad agency, but are looking to transition into the creative side. Make sure this description is relevant to who you are emailing and what they have to offer.
5. Finally, be direct about what exactly you want from them (in a polite way, of course). Do you want to schedule a phone call to ask some questions about their industry or career path? Do you want to meet for coffee to talk about a particular role that's open at their company? I think it's best to give options (phone, in person or email) to show that you respect their time and wouldn't assume they would just drop everything for you. Be very clear with yourself about what you want to get out of this connection so that you can be clear with them and not waste their time. Finish the email by thanking them for their time, provide your contact info, and always attach a resume or link to your LinkedIn profile.
I hope this helps! Good luck!
xx
Amanda
Photography by Tait Campbell.