Self Improvement
Easy Ways to Live Green Every Day
posted on April 22, 2020 | by Alyssa Abel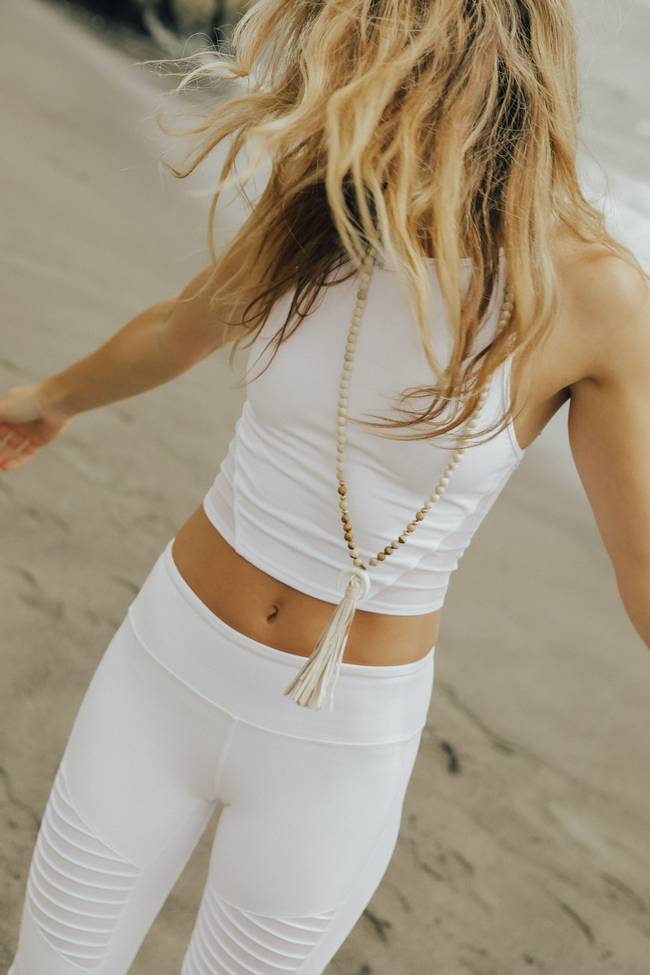 When most of us think about sustainability, we don't necessarily know where to start. A lot needs to happen on so many levels—from individuals to corporations—for things to change. But if you reevaluate a few aspects of your daily routine, you can make a massive difference. As a bonus, you'll even save some cash.
Here's a list of green living tips in honor of Earth Day.
1. Switch to Vegan Makeup
Before you spend $40 on a new blush, make sure you check the label. If you're not informed, it isn't easy to choose the best options for you or the environment. Unfortunately, a lot of popular brands use harmful components and test on animals. Many rely on plastic materials and packaging, too. So it's essential to research a little.
You'll want to look for a few key indicators. Typically, eco-friendly makeup brands aren't shy about their efforts. They'll display their ingredient lists and cruelty-free certifications proudly. You can also investigate some clean beauty products that don't include parabens or sulfates. Organic companies aren't always vegan, but they tend to follow ethical practices.
If you're looking for some inspiration, try Thrive Causemetics—not only are they completely vegan and cruelty-free, but each purchase you make goes towards a donation for women in need. You can set up a monthly subscription for convenience or start with a one-time purchase—but once you try their vegan liquid lash extension mascara, you probably won't want to go back. 
In any case, do your best to move away from unsustainable brands whenever you get the chance.
2. Unplug Appliances
No, you don't have to unplug your fridge when you leave your kitchen. But you can reduce your energy consumption when you disconnect smaller gadgets, like phone chargers and coffee makers. It's smart to give your house a once-over before you walk out the front door. Use power strips so that you can hit one switch instead of many.
Don't charge your devices overnight, either. You could ruin their battery life and waste unnecessary electricity. Use their power saver functions as much as possible.
3. Organize a Carpool
Every day, millions of people drive to work. Traffic clogs up our roads and contributes to climate change. Why not start carpooling to minimize your carbon footprint?
Talk with other people in your office to see who's interested. If there's a lot of enthusiasm, you'll want to create a few different carpools. Figure out where each person lives—if there's a central location where groups can meet, that's all the better. Create an online chat so that there's an easy way to communicate. You'll all save gas money, reduce your carbon emissions and make a few new friends.
4. Buy Reusable Products
Every year, about 8 million tons of plastic enter our world's oceans. That's a dreadful number, especially when you consider plastic's impact on ocean life. But luckily, you can help out with one of the best sustainable living tips—reusable products.
If you've collected a stack of plastic bags, don't throw them away. Instead, take them on your next grocery run. You can purchase canvas totes to replace them later. Try to ditch the plastic water bottles and takeout containers, too. Reusable boxes with lids make packed lunch a breeze—and who doesn't like their coffee to stay hot for hours? 
5. Install a Smart Thermostat
If you want to save even more energy and money at home, install a smart — or programmable — thermostat. The average U.S. household contributes to 20 percent of the country's greenhouse gas emissions. So, it's essential to cut back on your utilities.
A smart thermostat adjusts your home's temperature throughout the day. When you're at work, you can set it to turn down a few degrees. You don't need to use your heater or air conditioner when you're not there. It's also beneficial to switch off your thermostat when you go to bed. 
This method also reduces your bill—so it's a win-win for the environment and your wallet.
Start Taking Green Living Tips Seriously
You don't have to be a scientist to make use of these sustainable living tips. It's easier than ever to learn how to live greener—and you don't have to wait until April 22 to start. Start reducing your footprint by making your habits more eco-friendly today