Styling Advice
What Tops to Wear with Overalls
posted on May 11, 2015 | by Amanda Holstein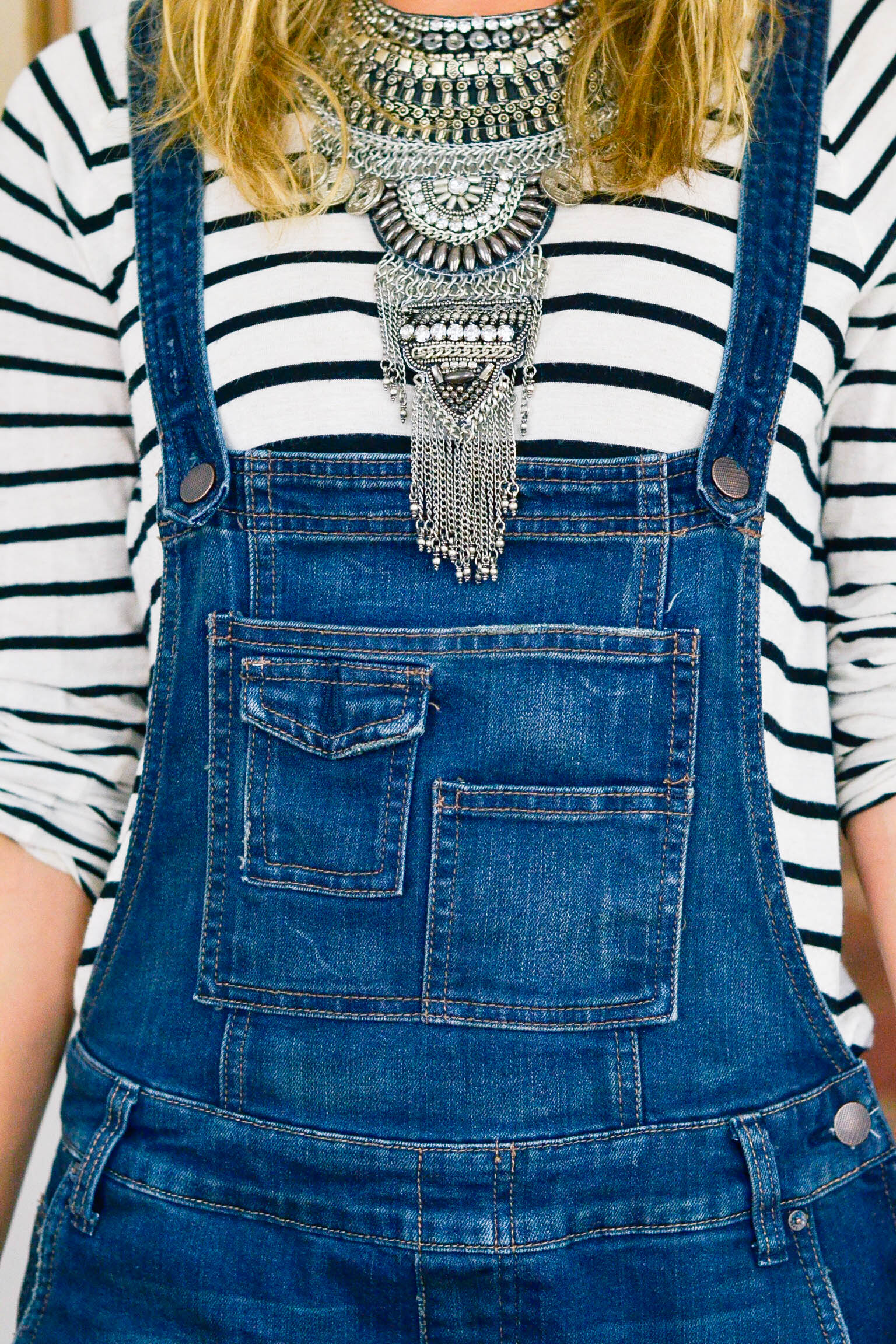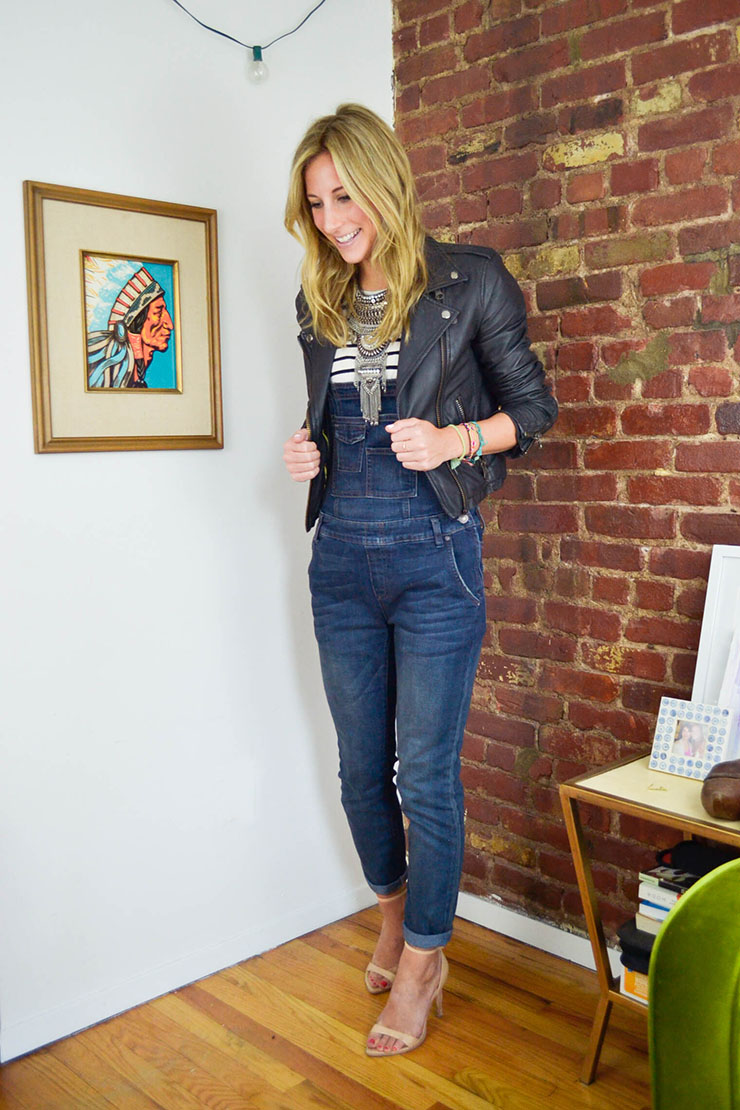 Do you have a pair of overalls just sitting in your closet, never been worn? I totally understand. This happens to me with trends I'm feeling adventurous about all the time. But overalls really shouldn't be so scary. They're just denim, right? So let's master this adorable spring trend so you can finally wear those pretty little things.
First, you need the perfect pair of overalls. I'm in love with these Free People ones featured today because they are more form fitting and I love the criss-cross back. (Mine are the "girlfriend" shade.) As for styling, I suggest thinking of your overalls like boyfriend jeans. They're just a tad baggy and look best rolled up. When you're not sure what shoes to wear with them, think about what you'd wear with your boyfriend jeans – slides, heels, slip-on sneakers, or booties. As for your shirts? The tricky part is finding something that fits under the top section of the overalls, without creating too much bulk or messiness. Try these options below.
1. Classic T-Shirt
You can't go wrong pairing a classic striped tee (long or short sleeve) with your overalls. Make sure you choose something form fitting. It doesn't necessarily need to hug the body tightly, but shouldn't flare out at the bottom or be too baggy. The shirt should also be long enough to tuck into the pants of the overalls.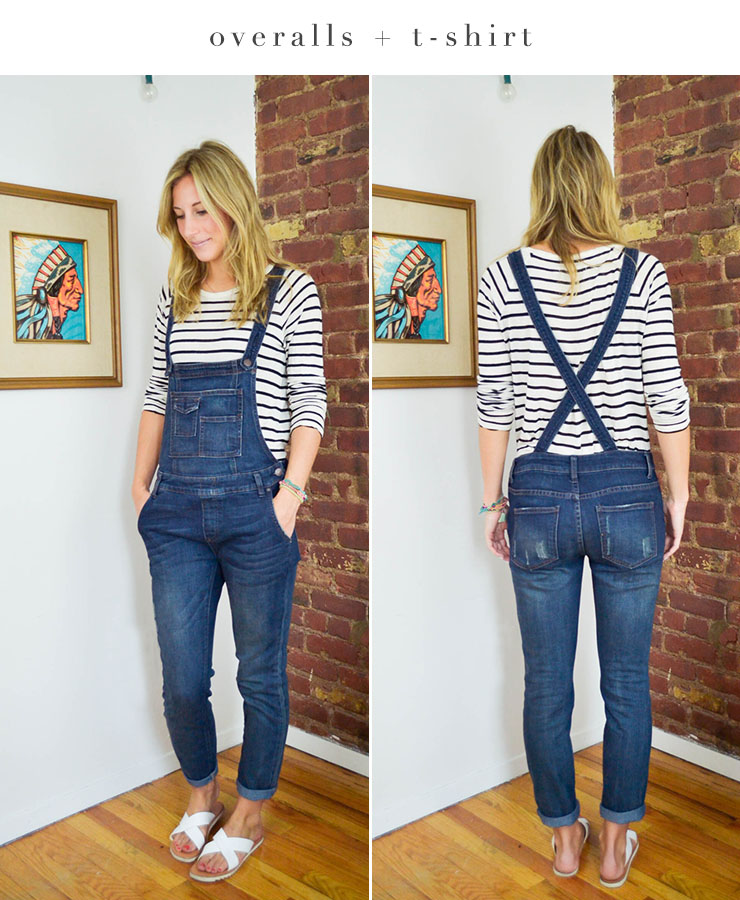 2. Blouse or Button-Down
The next step up from a classic t-shirt? Try a button-down or a flowy blouse. These can be a bit tricky to tuck into the overalls, so try to let the shirt fall naturally. It may puff out a tad at the sides, but that's okay. Personally, I would avoid plaid shirts so you don't look too much like a farmer :).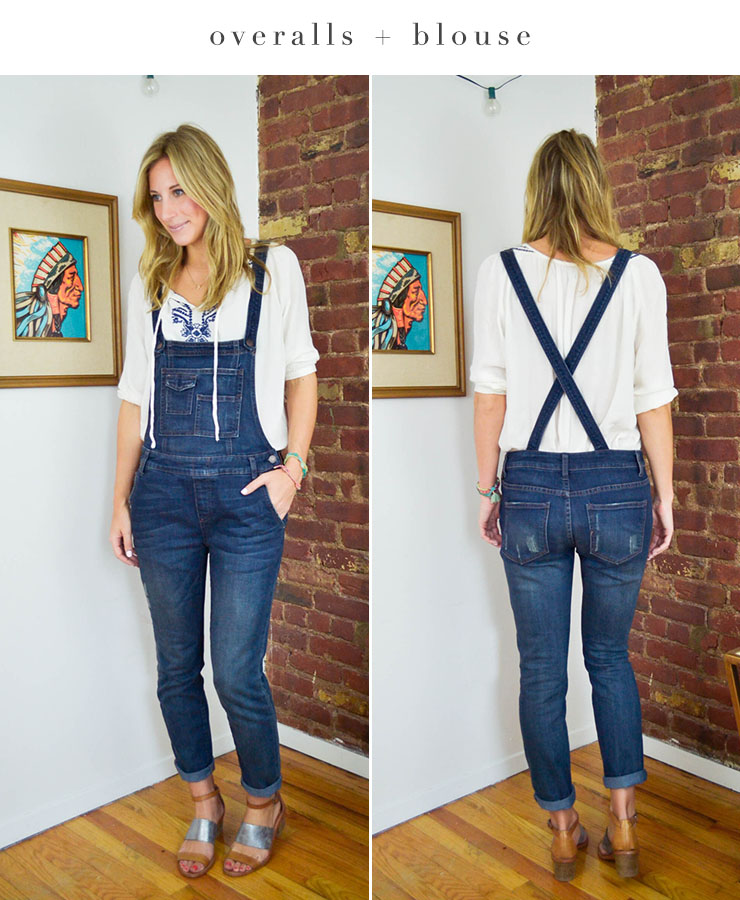 3. Crop Top
For a little bit of fun, try a crop top with your overalls. I suggest one that isn't too short – it should hit your natural waist or below. Go for something fitted or one that's a bit looser. I love how just a touch of skin shows.
4. Layers
Overalls don't have to just be a two-piece look. Play around with layers. Your leather jacket is a great addition — just make sure the top underneath is form fitting. Add a bold necklace and strappy heels to take your overalls from day to night.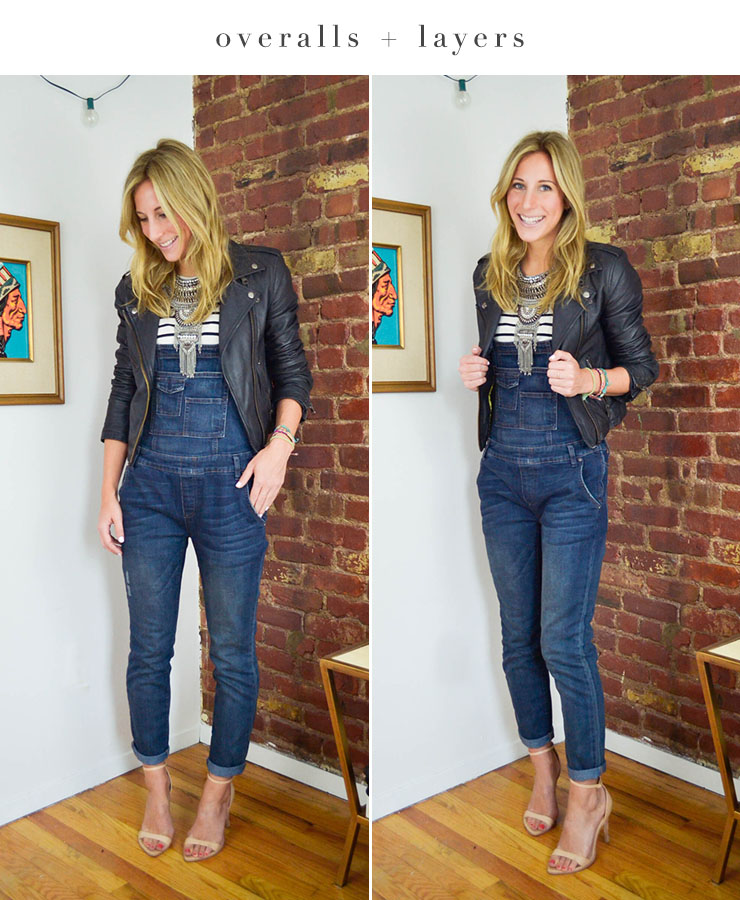 Get more ways to style your overalls on my Pinterest board!
Shop The Post