Outfits
Travel
Vacation Style: Day to Night
posted on May 20, 2015 | by Amanda Holstein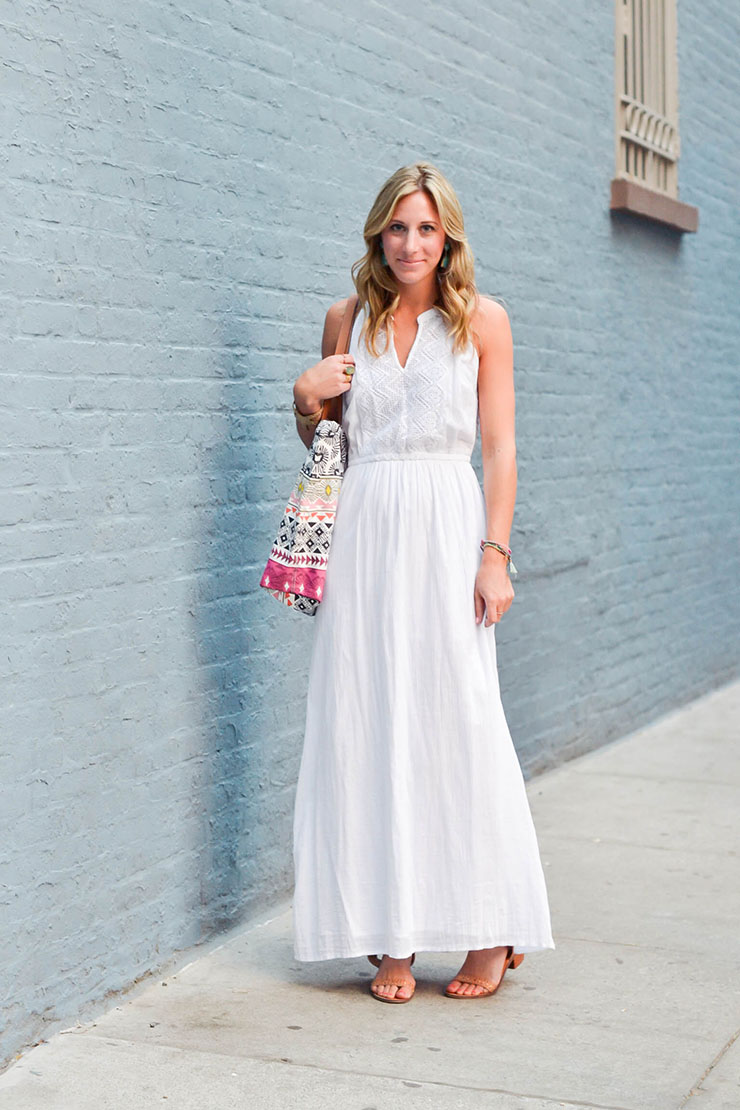 While I generally hate packing, when it comes to prepping for a beach vacation, I get very excited. There's something about pulling out your bathing suits and beachy dresses that just makes you feel like you're already on the beach — totally relaxed. So if you're taking a trip this summer, whether it be local or somewhere more exotic, you'll need to master your vacation look. Think of your vacation style as a relaxed, coastal-inspired version of your everyday style. For me, that means breezy white textures, tropical prints, and messy waves. Take a look at how I take my style on vacation and transition it from day to night.
Day
During the day, you may be running to the beach, leaving for a lunch break, exploring the town, and more, so you'll want something that can transition from the beach to the streets. Printed shorts are a great option because they can look both polished and relaxed, depending on how you style them. These flowy floral shorts fit perfectly over my bikini (can you believe they're from Old Navy?). And when I add this white top and sandals, I can easily go into a store and not look like I just rolled off my beach towel.
Night
Nights can get a tad chilly, even in the tropical climates, so wearing something long and breezy is the perfect solution. This white maxi dress was screaming my name when I saw it at Old Navy. The texture on top and the flowy fabric fits my vacation style to a tee. I added a colorful bag to make the look more tropical and finished with some embellished sandals to dress up the look.
//
This post is sponsored by Old Navy. All opinions are my own.