Dating & Relationships
The Pros and Cons of Online Dating
posted on August 23, 2019 | by Jess Ciesla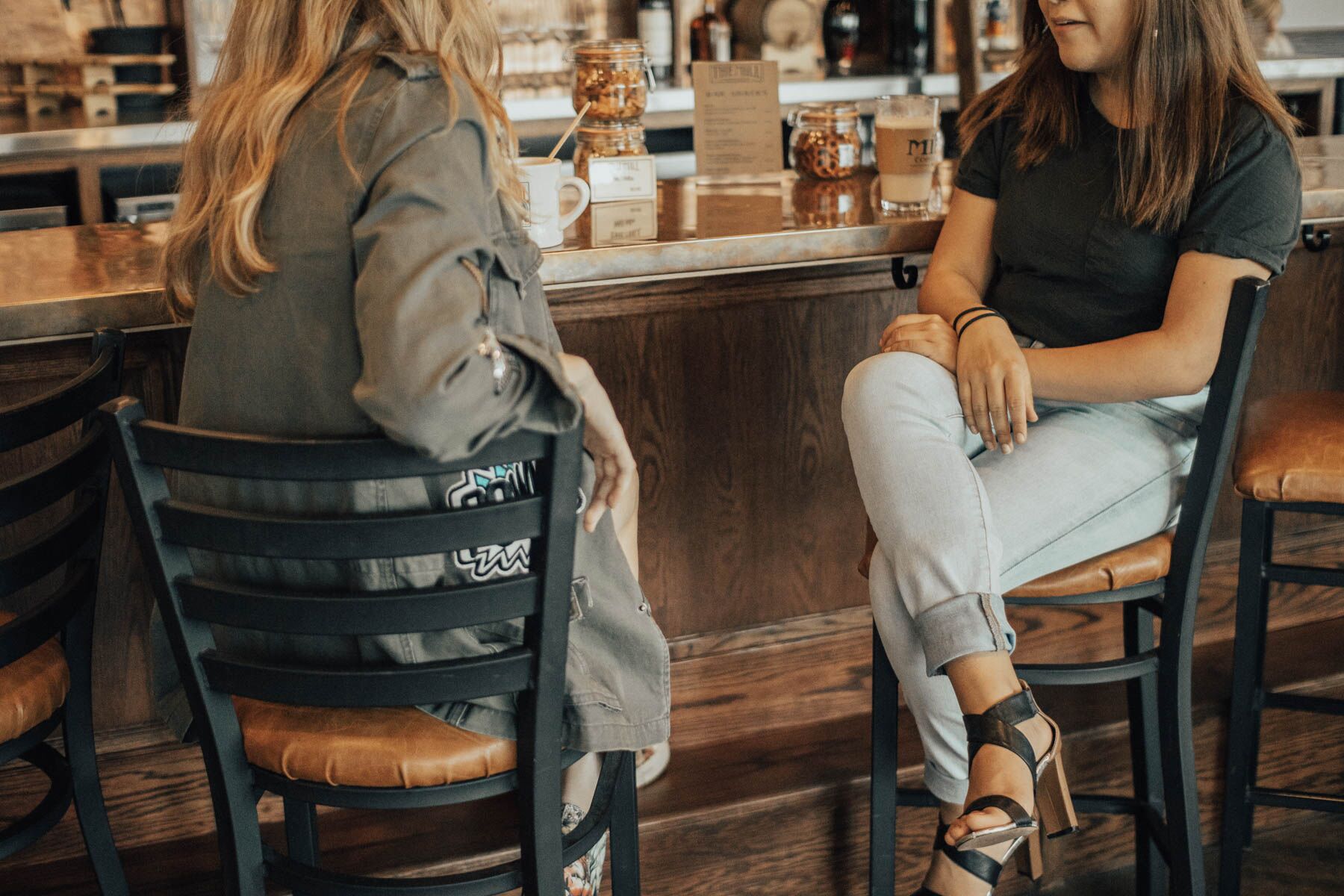 Meeting people these days is tough. Especially once you're out of school. Everyone is in their own little world glued to their phones. No one really goes out of their way to make new friends at this stage, and quite frankly, it can be a bit lonely. I talked more in detail about that on my blog recently! So, how do you meet that special someone once you've graduated and entered the real world? I think the answer most people would give is, online dating, of course.
Online dating has become such a convenient way for people to meet, whether they're looking for someone local or looking to expand the globe. It really can be a great way to meet someone, but like everything else, it has its downsides, too. Let's talk about it.
PRO: Convenience
I think this one is pretty obvious. With a wide selection of different dating apps to choose from, it's super easy to download and start swiping. You can do it from anywhere at any time, and no one would even realize it. Your lunch break at work? Swipe, swipe, swipe! Watching Netflix with your dog? Swipe! OK, you know what I mean. It's a nice luxury to have seeing that we're an extremely busy generation with minimal downtime.
PRO: Expands Your Horizon
Online dating allows you to pick and choose who you want to talk to and get to know. You can meet people all over the world if you want to, and I think that's amazing. You can also choose to meet people locally in your area, because let's face it, long distance relationships can be tough. Not only can you choose the location in which your potential partners live, but you can also choose the things that they're interested in, what their beliefs are religiously, spiritually, politically etc. Because of all the options you have, your chances of meeting someone you're compatible with are much higher.
CONS: You Could Actually Miss Out On Someone Great
Because online dating allows you to be so particular in the people you choose to converse with, you could actually pass up on someone great without ever knowing it. The great thing about meeting someone in person is that it allows you to get to know them without any preconceived notions. Maybe you swiped left (or right, not really sure which one does what to be honest haha) because you didn't like his profile picture. You were so quick to swipe, but who knows, maybe the two of you would really hit it off if you met face to face.
CONS: People Can Be Whoever They Want
I'm sure the first thing that comes to your mind is being "catfished." I've personally never been catfished, but I've also never really ventured into the online dating world. I'm just giving advice on it, haha. To help make my point, I'm going to tell a quick story, so bear with me…
Two years ago, I was working at a company and shared an office with another girl. We became pretty close and are actually still friends to this day. Anyway, she was doing some online dating at the time, and would show me all the guys she was swiping right and left on. Well, one day she came into work looking incredibly excited.
She proceeded to tell me about this dreamy guy she met on Tinder and that they were planning to meet up for drinks later that night. I, along with another one of our coworkers, asked her if we could see a picture of him. He was very handsome, indeed. Our other coworker seemed a bit confused. When we asked her what the problem was, she said, "Weird, he looks just like that actor in "x" movie." I can't remember which movie she was referring to. So, we decided to google the movie, and low and behold, there he was! All of his profile pictures were taken straight from Google! And because he was somewhat of a B or C list actor, she didn't recognize him.
How scary is that? The moral of the story is; be incredibly careful and do your research!
Online dating can be amazing, but it's not for everyone. Do what feels right to you and check out these other ways to meet people (especially if you're over the bars).
Best of luck, friends!