Decor & Styling
How to Decorate a Bohemian Christmas Tree
posted on December 6, 2017 | by Amanda Holstein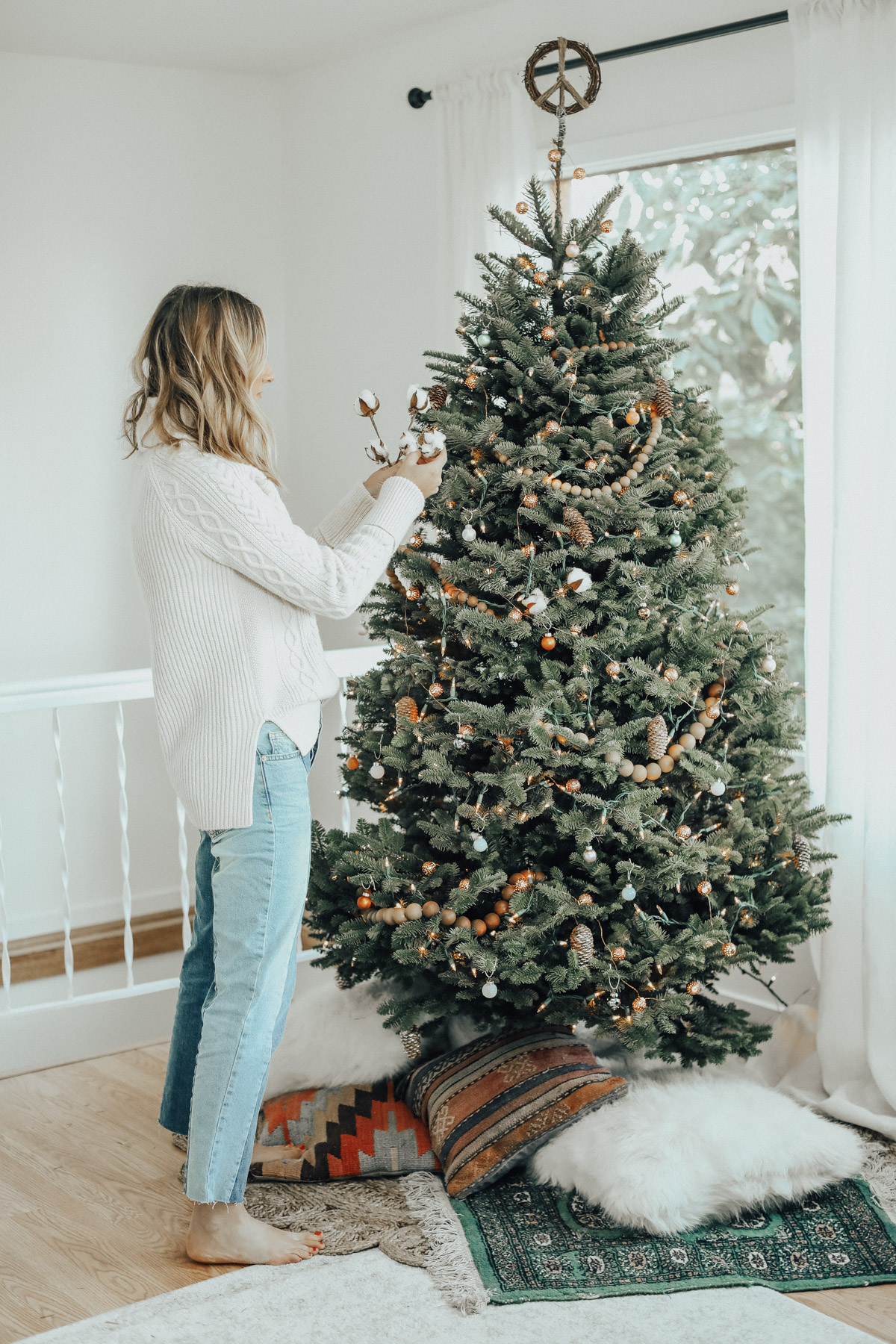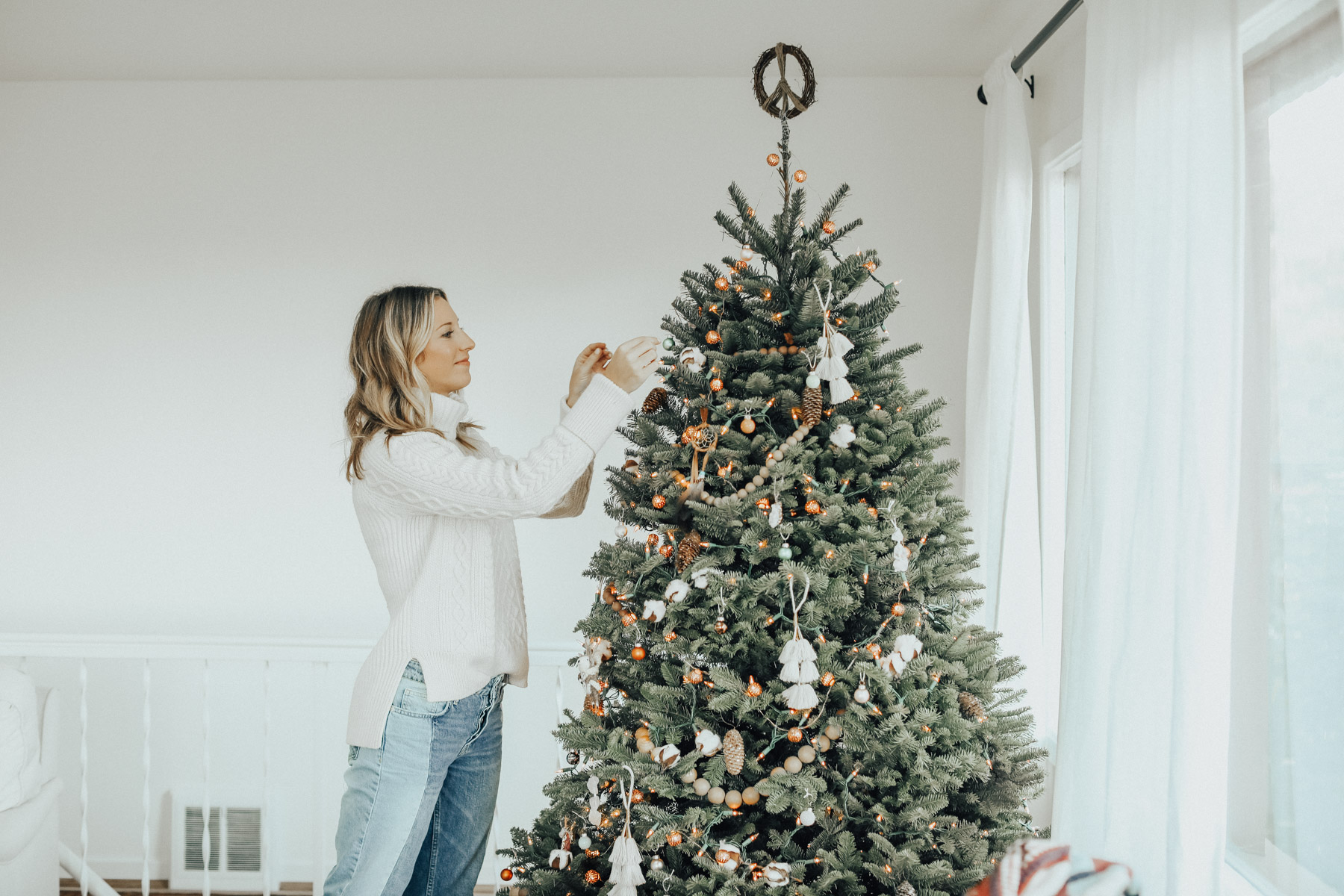 You all know I love a bohemian holiday, as seen by last year's tree and apartment decorations. And since this is only my second year with my very own Christmas tree (we never had one growing up!), I'm having fun experimenting with bohemian decorations. From tassels to dream catchers, I'm definitely not going the traditional route. Just the way I like it :). So if you're looking to add a boho vibe to your Christmas tree this year, give these tips a try.
1. Natural elements
To me, natural textures are key when creating a bohemian look. So that's where I started. Pine cones first came to mind. Plus, they're pretty easy to find in the form of ornaments (like these glittered ones). I love the soft & organic texture of cotton, so I bought some faux cotton stems to place around the tree as well. For garland, I hung wooden beads on various areas of the tree. (And another pretty option on sale here!)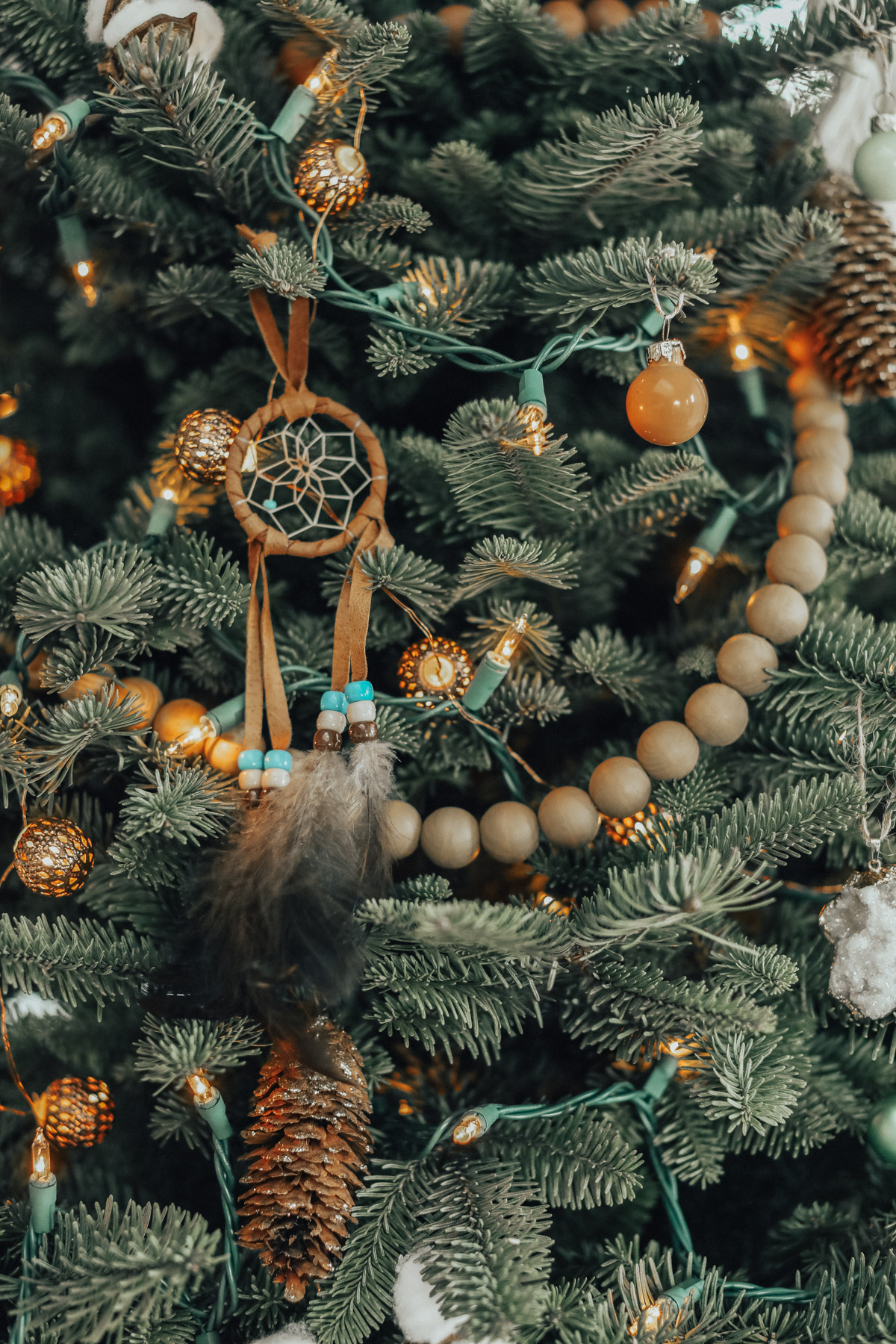 2. Boho Ornaments
For the ornaments, I tried to really stick to items with that boho vibe. Mini dream catchers are great for that. I also found these adorable tassel ornaments at World Market! How cute are they?? I can't seem to find them on their website, but they should have them in store. If not, these are super similar. I also love these macrame snowflakes, these wooden snowflakes (also these), and this adorable llama! Geodes are another great bohemian texture, but they're tough to find in ornament form. So I went to Michaels and found this string of druzy in the jewelry beads section.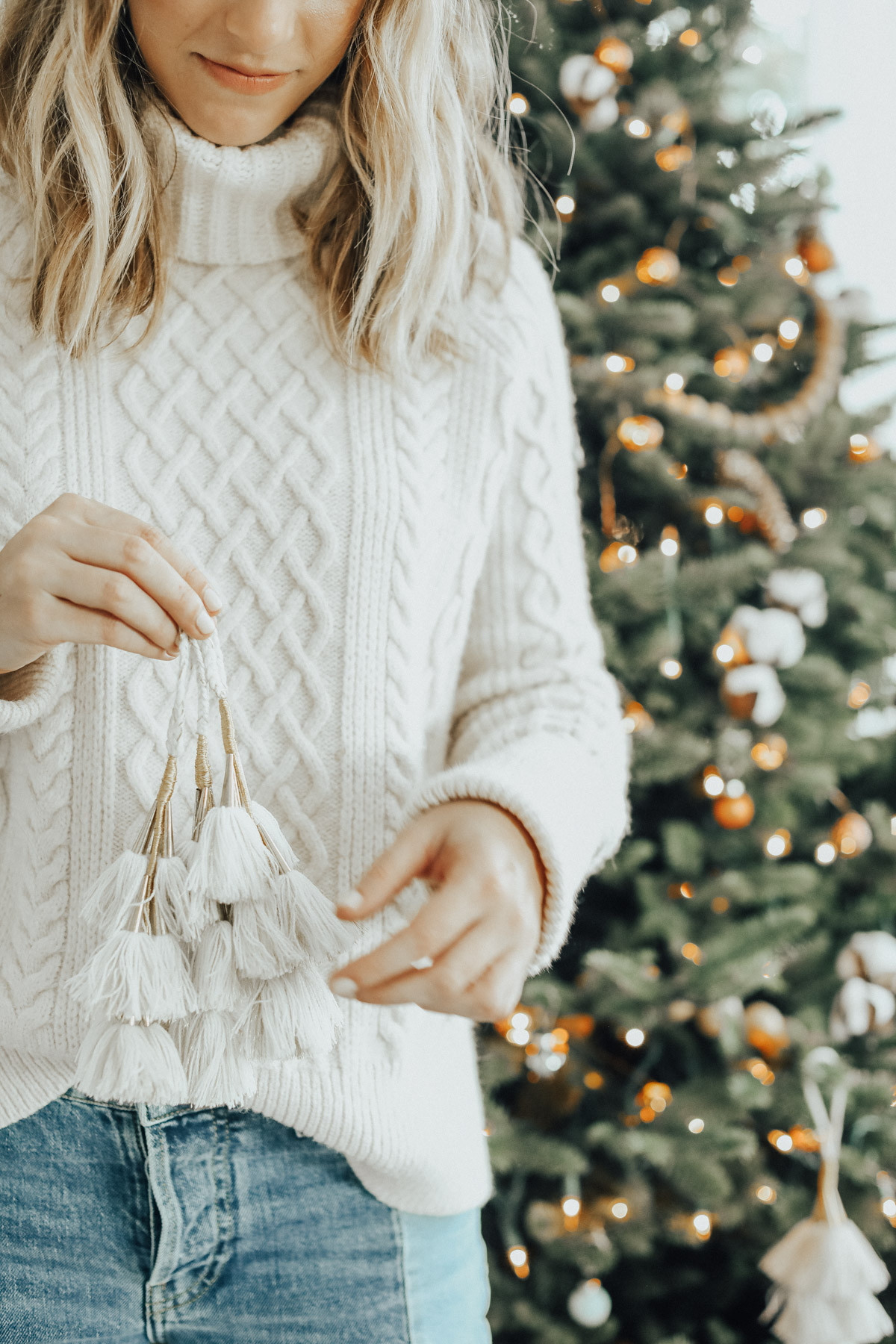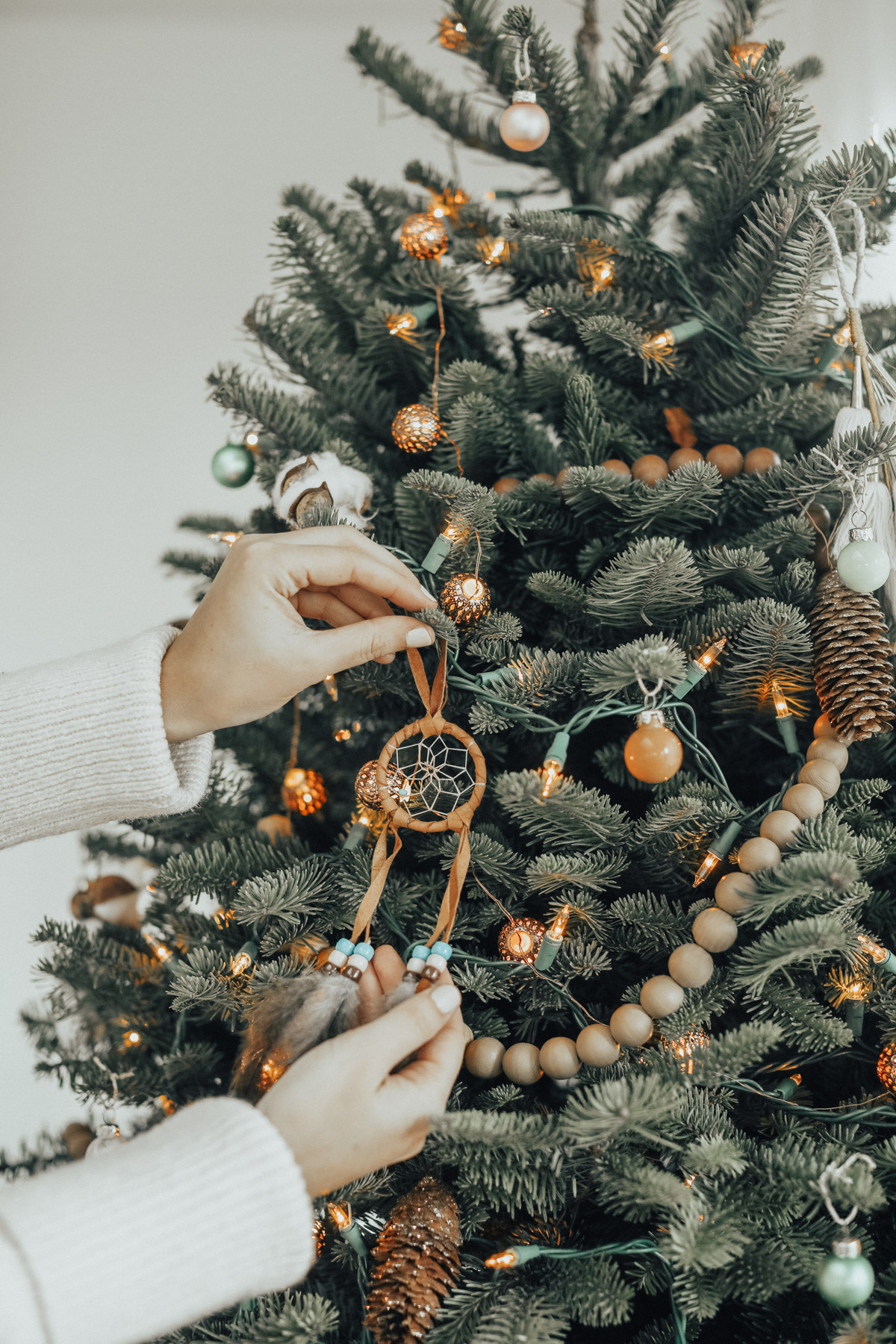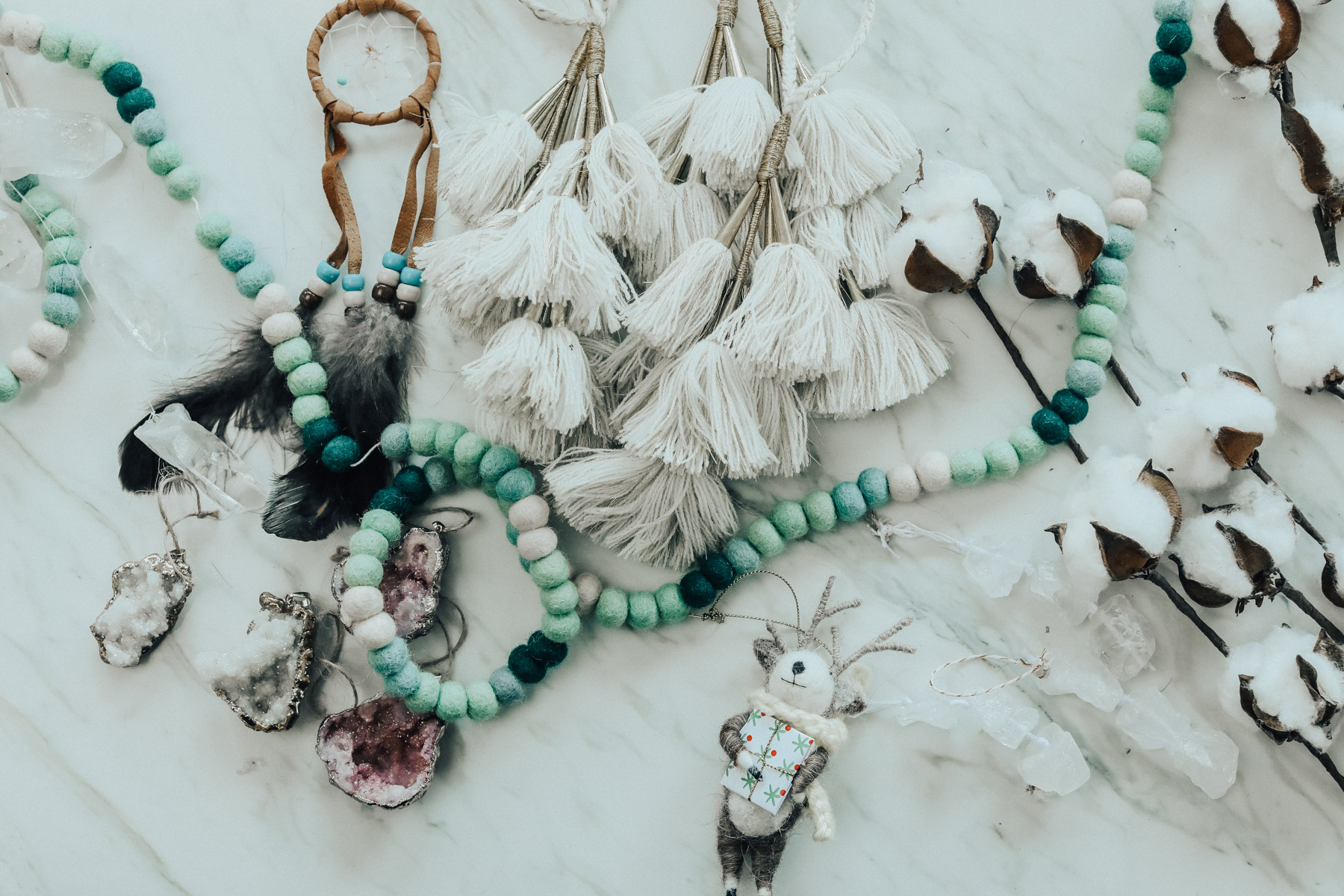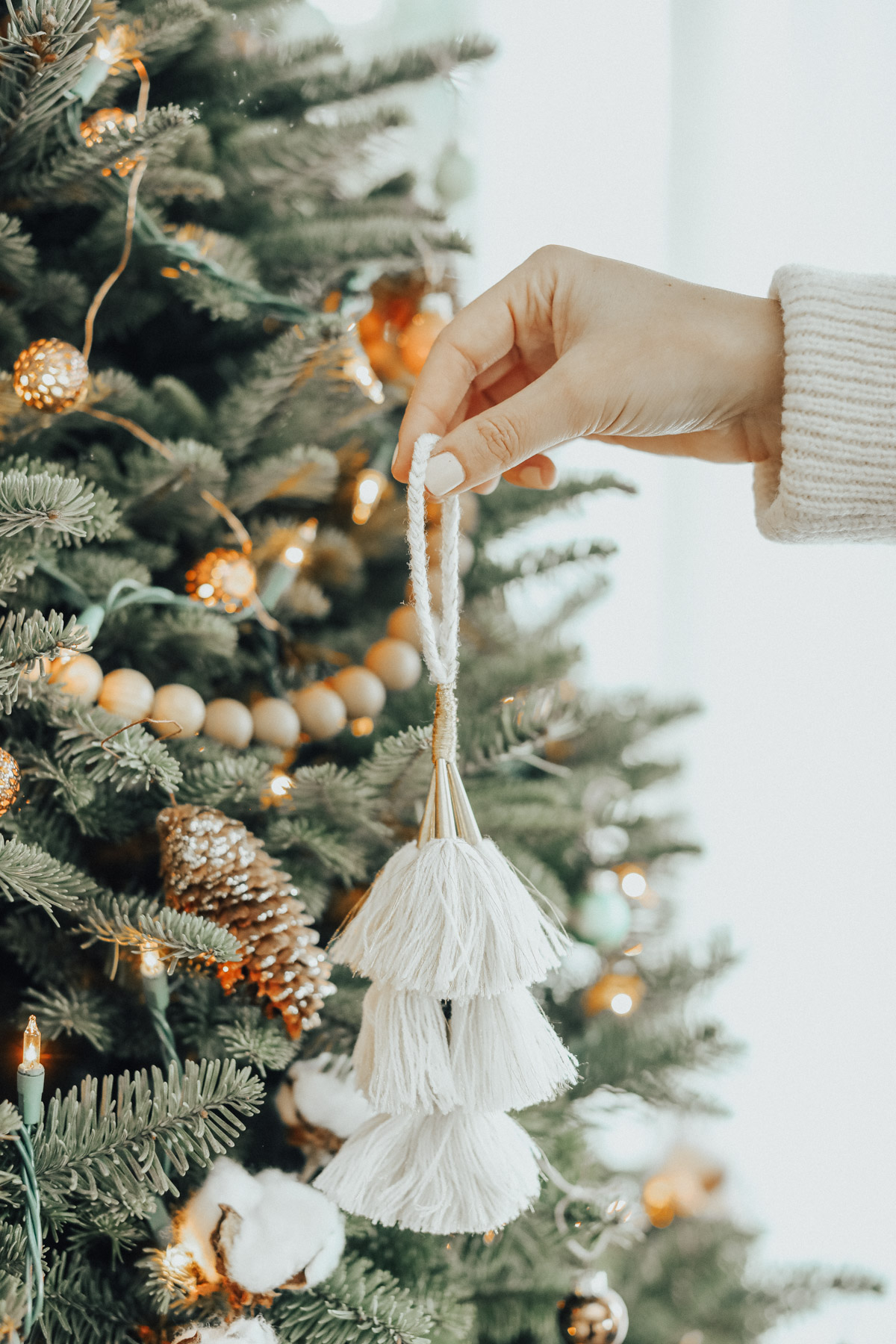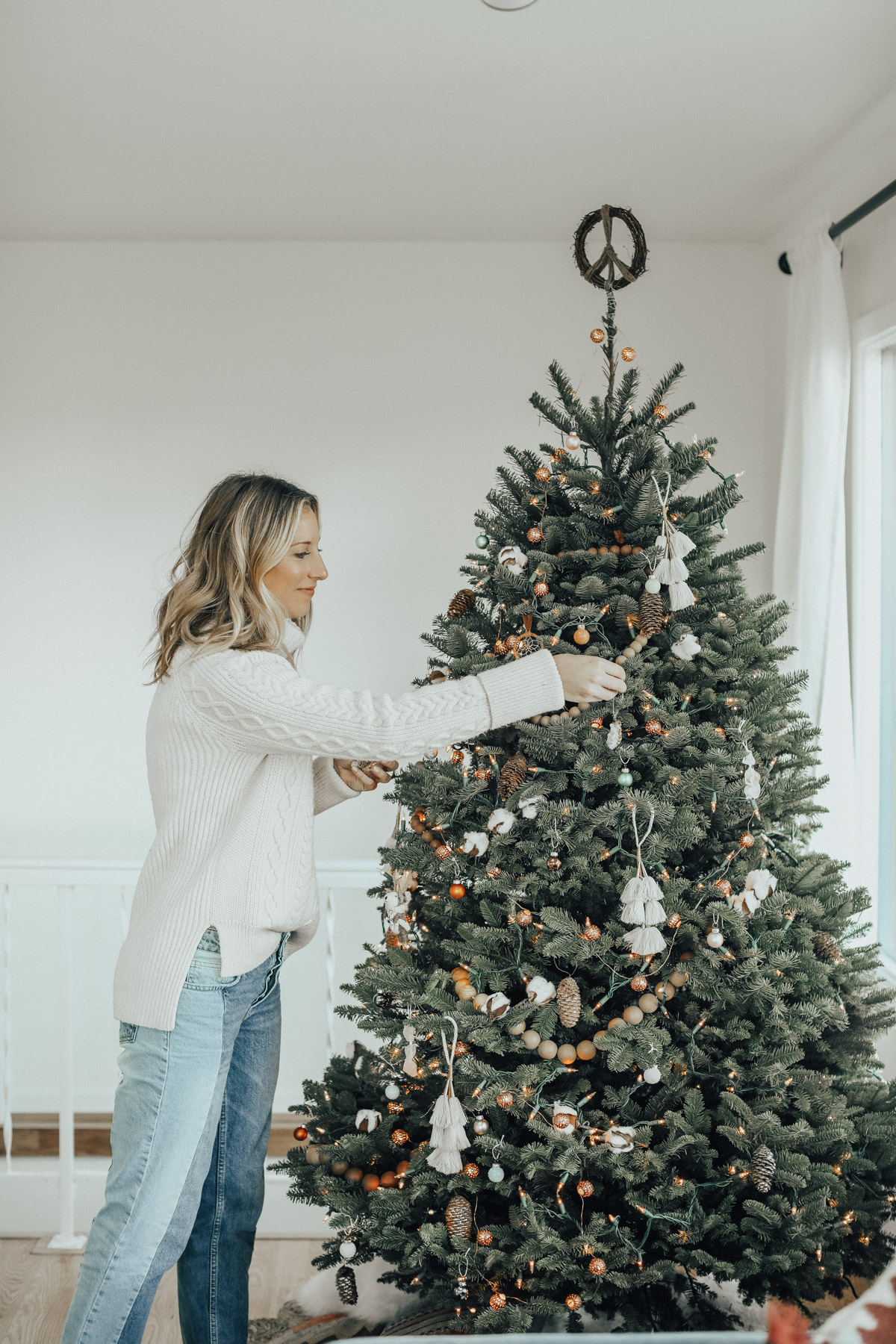 3. Unique String Lights
While I definitely use regular old Christmas lights around the tree, I also brought in some unique ones for a different look. Urban Outfitters has some super fun string lights that will really add a bohemian touch to your tree. I love these pom pom string lights (colorful here!) and these awesome twinkle lights.
4. Printed Pillows & Rugs
Rather than using a regular tree skirt, I decided to lay down a fun jute rug as my base. To cover the tree holder, I took a faux fur blanket and wrapped it around the base. With all of the boho pillows I have lying around the house, I thought I'd finish off the Christmas tree by piling them around the base. I mixed faux fur pillows with vintage kilim pillows for a unique look.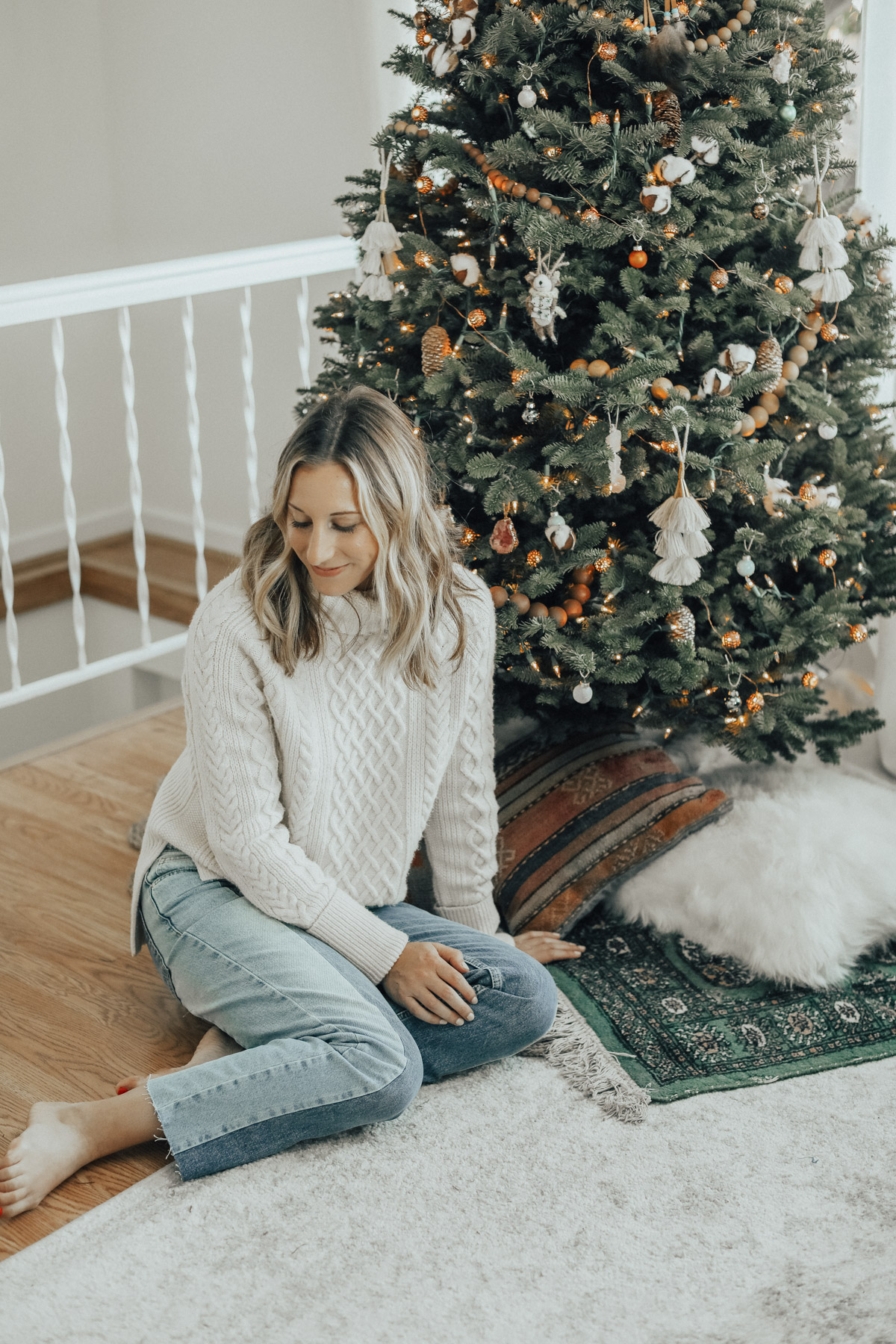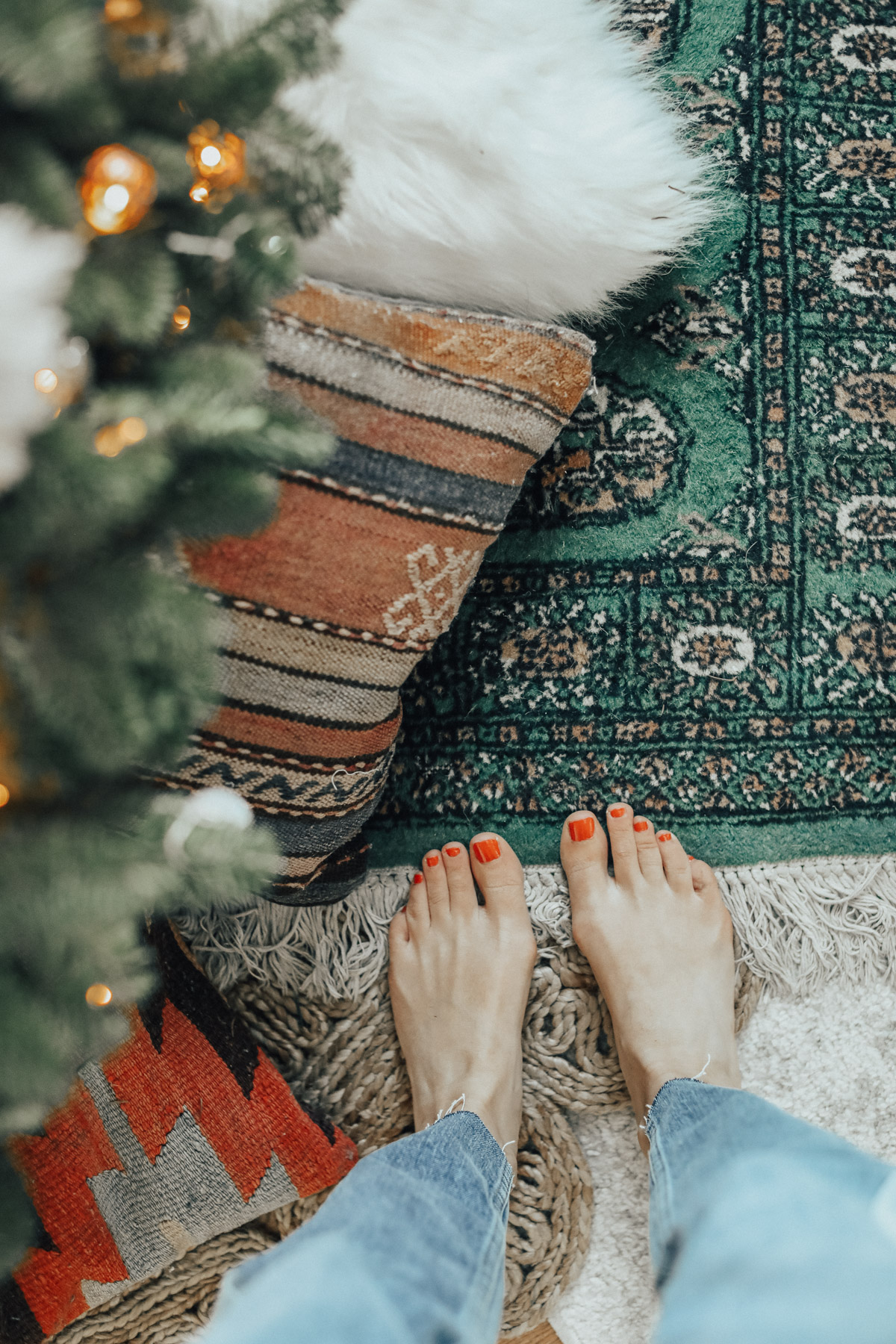 5. Unique Topper
Your tree topper is a fun spot to really add some personality to your tree. There are so many options! Last year, I hung a white & gold dream catcher from the top. This year, I wanted something a little more pronounced. I had this vision of a wooden peace sign in my head but I couldn't seem to find one the right size. So I checked Amazon and found these grapevine wreaths that was the perfect size. I just took some twine and wrapped it around the ring in the shape of a peace sign. To attach it to the tree, I used picture hanging wire and just sort of wrapped it haphazardly until it felt secure.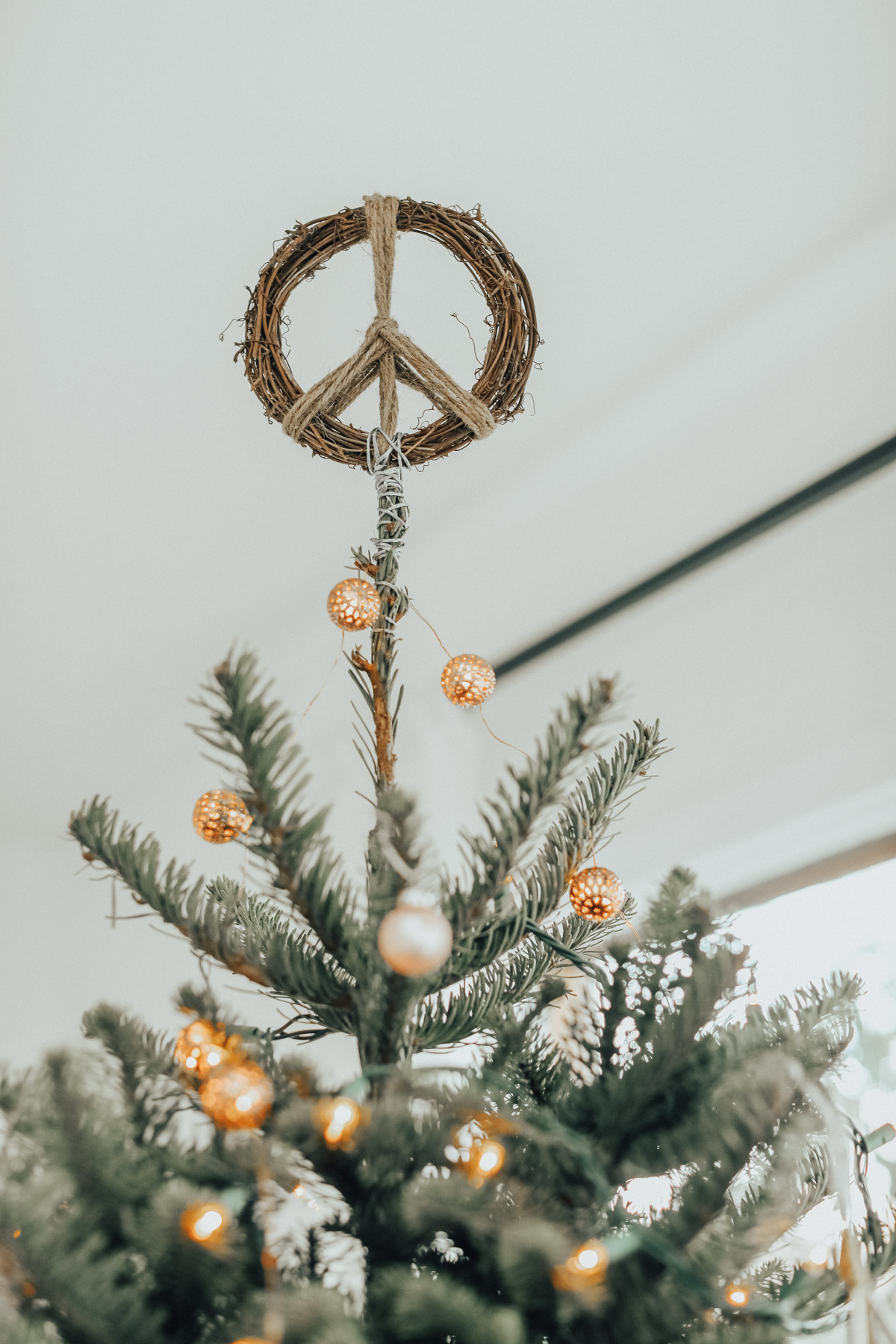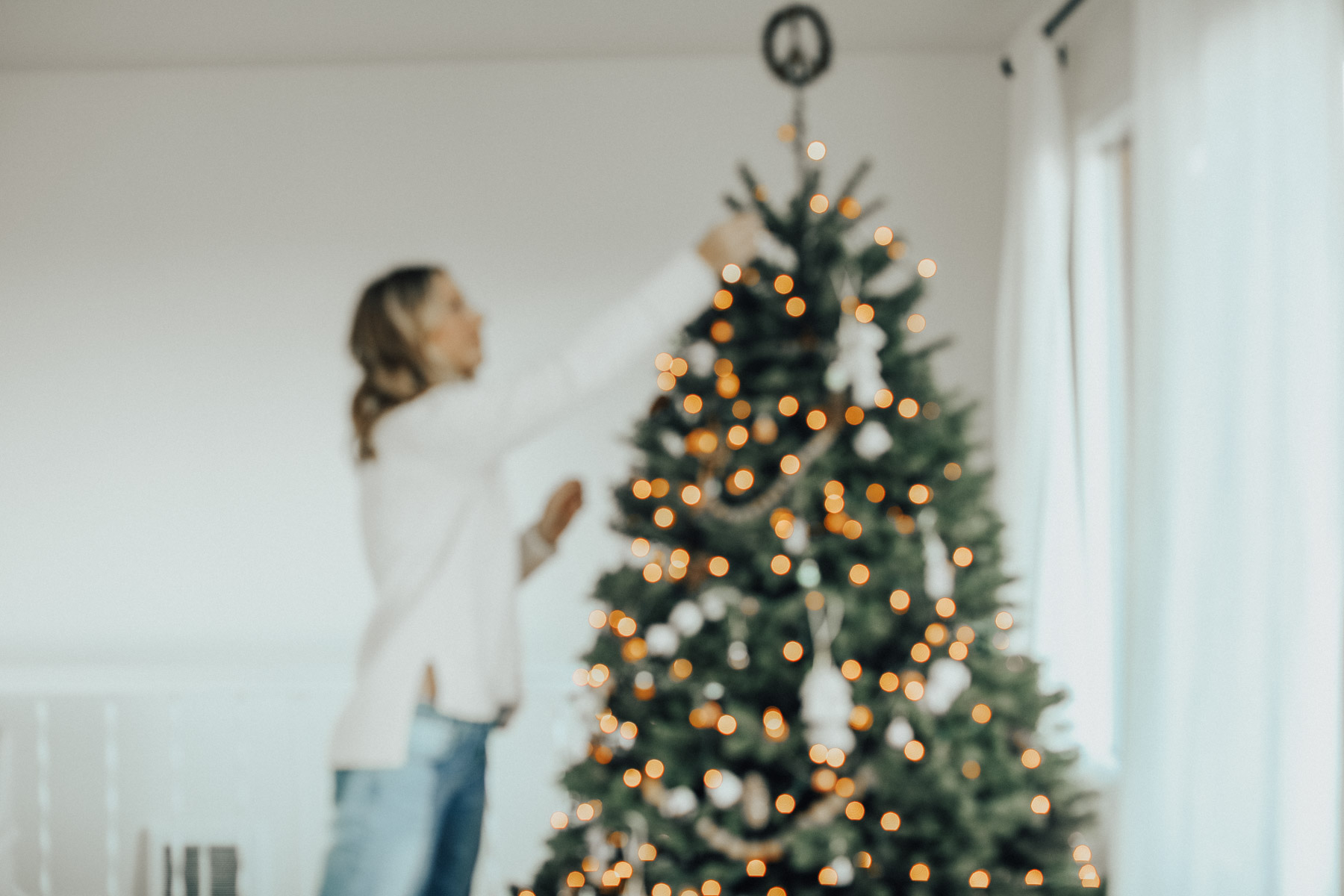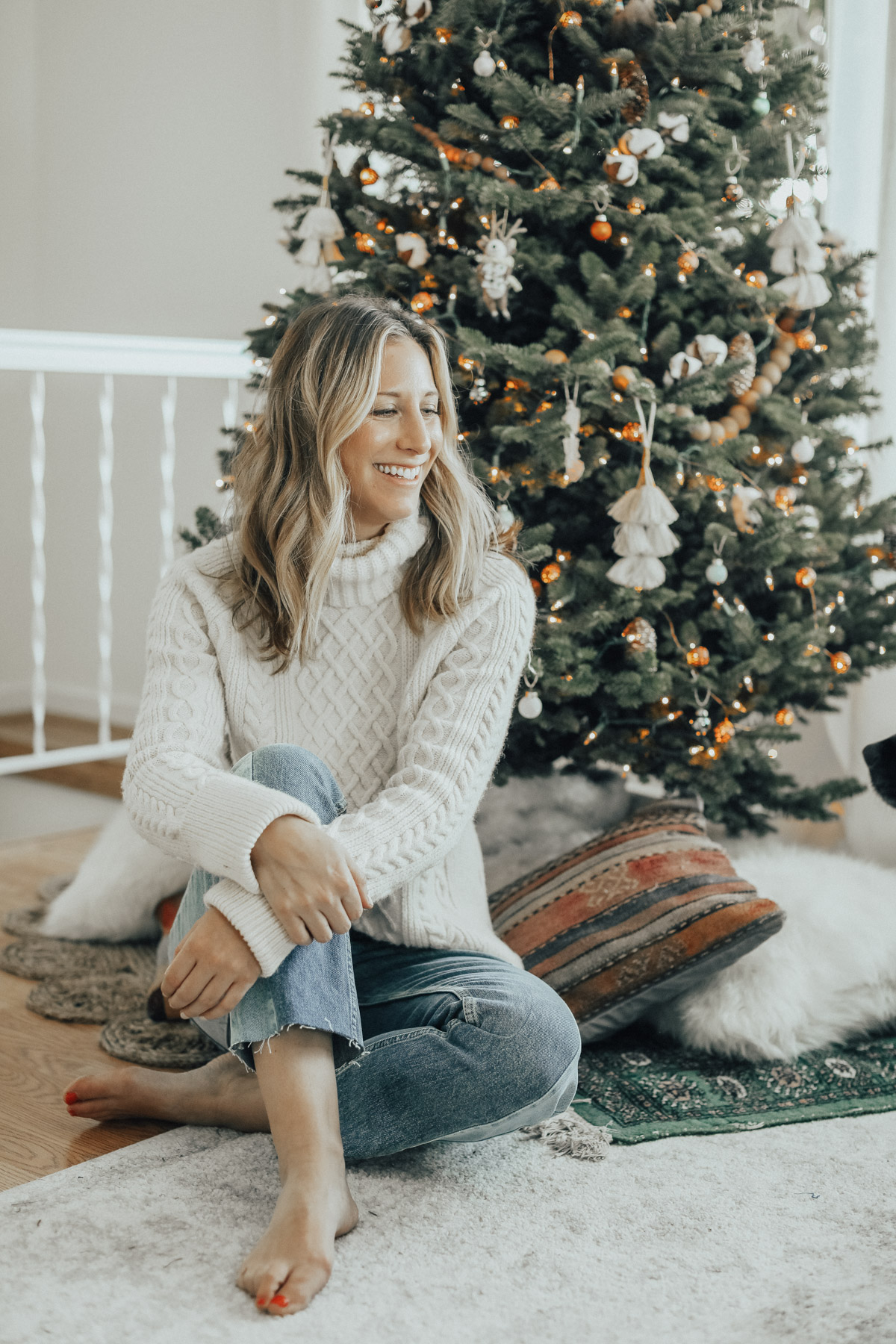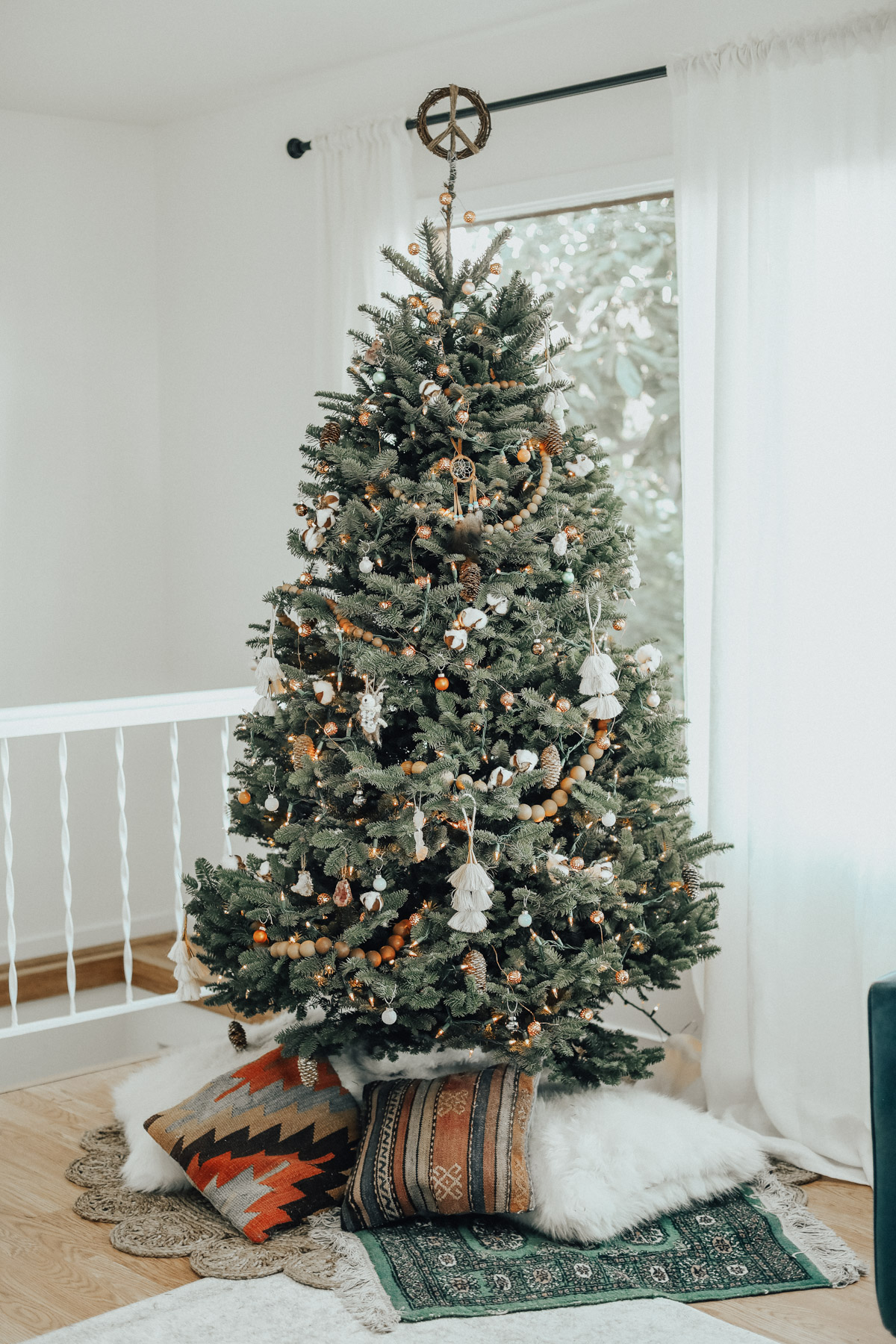 And if you're looking for inspiration as to what to put under the tree, check out our 2020 gift guides! For your fashion-forward bestie; For the always on the go, active adventurer; and cozy gifts for the homebody (which, this year, is all of us!); and stocking stuffer ideas for everyone. 
Shop The Post